The café-bar will serve high quality coffee and craft cocktails, with a second-floor bar to follow.
Small Axe, the group behind Tokyo's Bar Tram, Triad and Trench – which ranks at number 16 on Asia's 50 Best Bars list – has set its sights on China, with the recent opening of Ars & Delecto in Shanghai. Ars & Delecto is Latin for "art and delight", and high quality drinks and coffee in a down to earth atmosphere is the name of the game here.
The decision was made after Small Axe group noted cultural similarities between Tokyo and Shanghai. "Shanghai is an international hub where various cultures mix together – the old and new, Eastern and Western, and the people here are open to new things, especially drinking culture," says general manager Hisatsugu Saito, previously of Bar Trench. "It's the same in Tokyo. So we figured what we've been doing in Tokyo for the past 15 years will work well in Shanghai."
Coffee and alcohol are not necessary for survival, but we believe these things bring us pleasure
Looking to contribute to the ever-rising bar standards in Shanghai, Saito says A&D will provide top hospitality accompanied by cocktails crafted with spirits and flavours that will be new to the city. "We want to provide an experience that you simply can't have at other bars. We want guests to feel like they've travelled beyond Shanghai when they're drinking at A&D," he says.
"We use a combination of Japanese and Western style bartending, taking the detail and precision of Japanese bartending and combining it with the creativity and artistry of Western bartending." Saito is joined by bartender Daisuke Fujii from Bar Trench, but stresses that everyone in the bar is a key member. "We're all bartenders, so everybody does everything and everybody knows everything. That's the Japanese way of running a bar team."
The bar itself was also designed by the Bar Trench team. The first floor is a lively and warm cafe-bar, where a long, white marble bar top is punctuated with warm woods and art deco pictures. It's worlds away from both Tokyo or Shanghai, looking more like a sleek European café. Saito says the second floor – yet to open – will feel more like a true bar.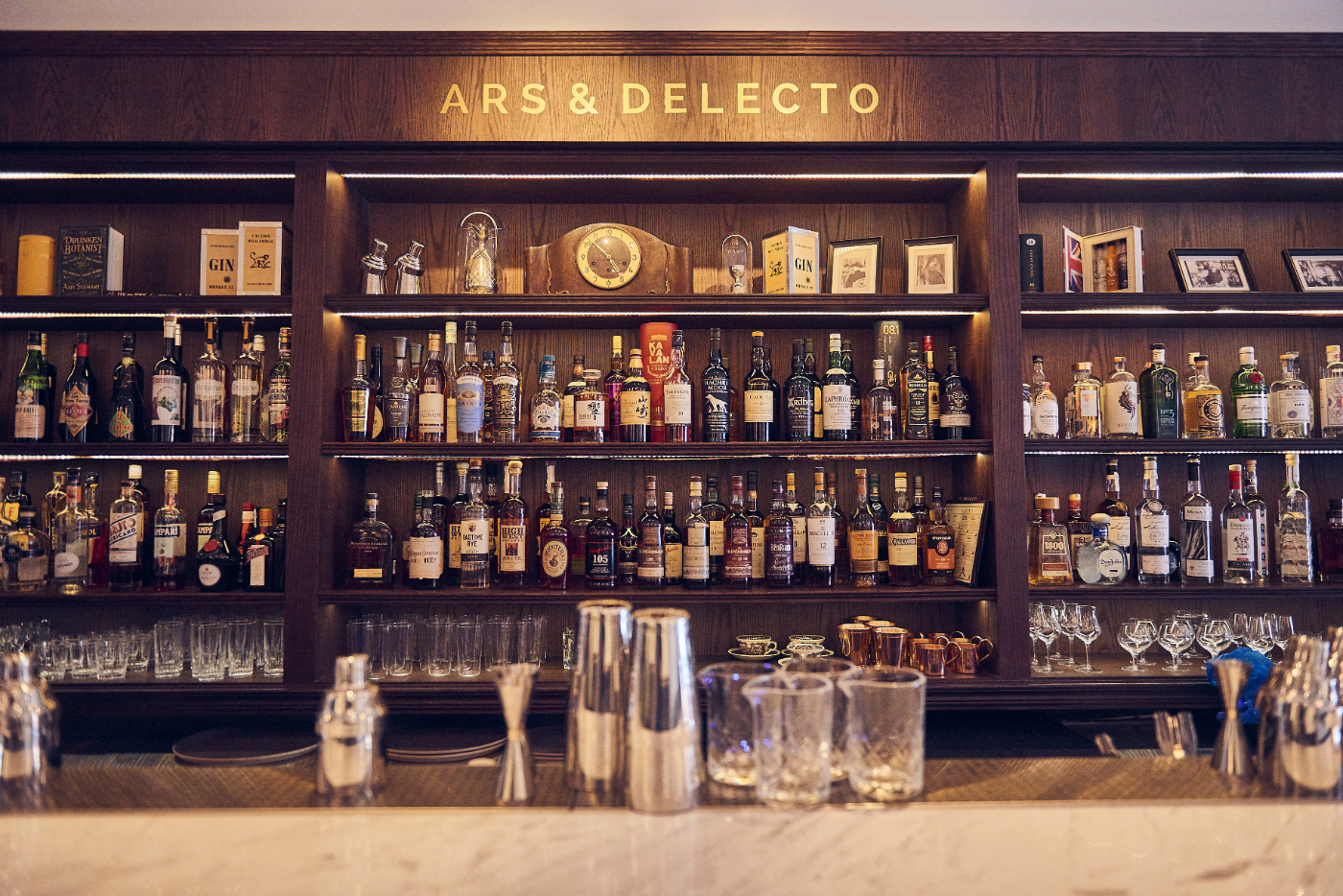 The bar menu serves classics and its own signatures – the concept of which is to "Travel around the world with your curiosity," according to Saito. "The cocktails are related to a place (such as the Becherovka-based Czech Inn) or alcohol from particular countries (such as the Mezcal Milk Punch), or related to a mode of transportation (Travelers Ship) that will take you somewhere new." The drinks are also based on the season, so menus will often be refreshed. And much like Bar Tram and Trench, don't be surprised to find out that A&D is a place to appreciate absinthe.
Ultimately, despite the menu's travelling theme, Saito says he wants A&D to be a friendly neighbourhood bar. "We're set up so you can come and grab a coffee or a spritz during the day or drop by at night, have a delicious drink and chat to our bartenders. We want to give Shanghai a timeless and classic bar, instead of a speakeasy or heavily decorated venue. Coffee and alcohol are not necessary for survival, but we believe these things bring us pleasure, so we take great pride in them, as opposed to relying on an aesthetic."
Recipe (click to view)
Van Gough by Hisatsugu Saito
---
Ars & Delecto 222 Jinxian Rd, Huangpu District, Shanghai. +86 21 5679 9916, fb.com/arsdelecto.