From classics to avant-garde cocktails to bars to be seen at, these establishments want to put Vietnam on the map. By Holly Graham.
Ho Chi Minh City's slow ascent into bar stardom means new craft cocktail dens and flashy Bangkok-esque rooftop bars are steadily trickling into the city. In 2016, the likes of Qui – Mixology Cuisine brought cocktails with stunning garnishes to socialite Saigoners, while 2017 welcomed speakeasy The Alley, serving thoughtful cocktails influenced by the Mekong Delta. This year's newest openings are still serving up that variety of glitz for the well-heeled crowd, but the craft cocktail movement is already beginning to seduce the city. The best part? None of them are shy about wanting to put Vietnam on the cocktail map and changing the way locals drink.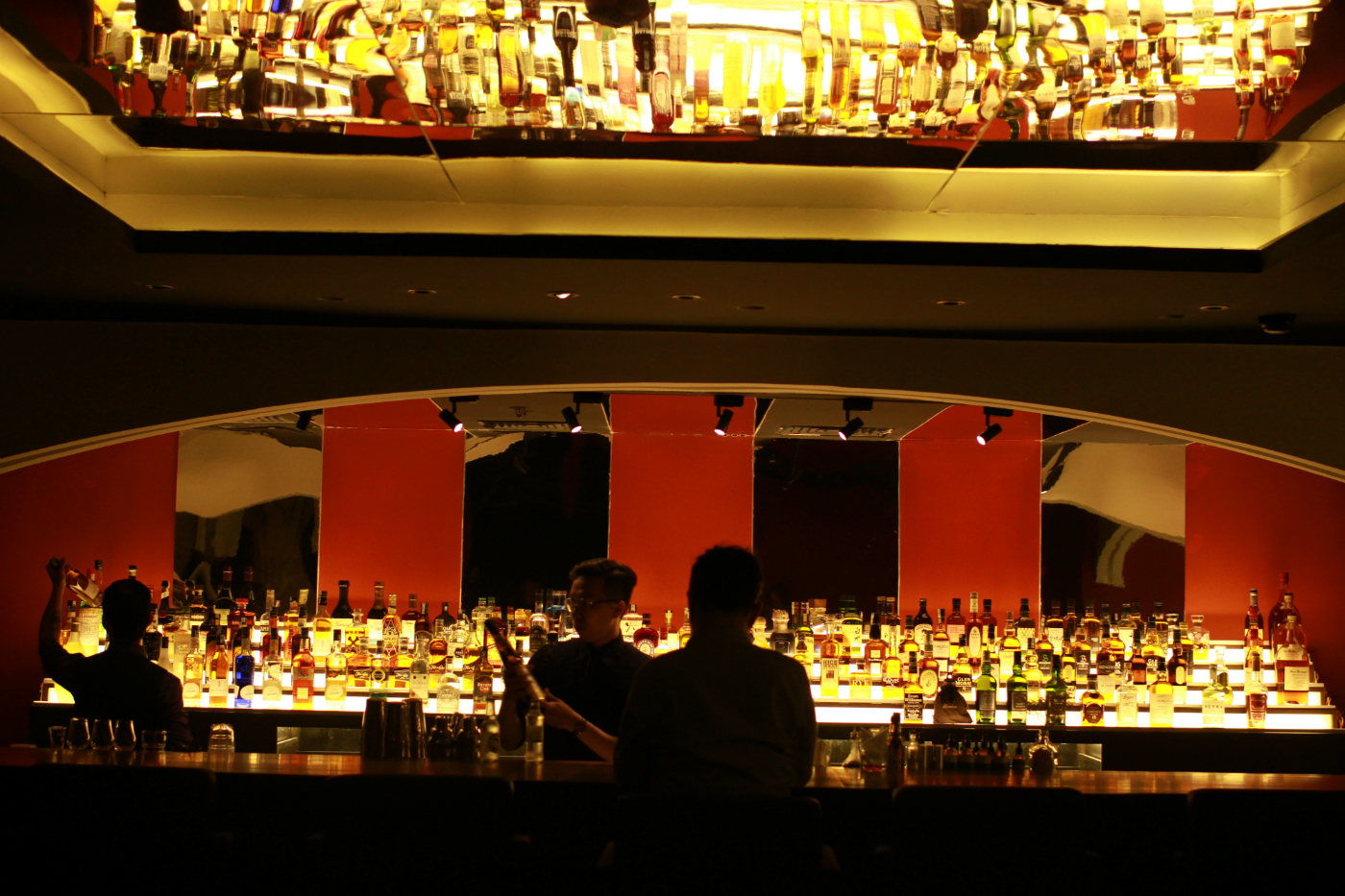 Rabbit Hole
Self-proclaimed avant-garde bar Rabbit Hole is the brainchild of a team who shared a dream to create a truly Vietnamese bar that nevertheless upholds international standards, drawing from their experiences in the global bar industry and implementing them in Vietnam. On HCMC's scene, co-owner Leon Nguyen observes: "There's lots of good bars here but it's not easy to find decent classic cocktails. At Rabbit Hole, we're serious about classics but love creativity too. Both avant-garde and classic cocktails are equally important to us."
Head bartender Thien Dat returns to HCMC after a four-year stint at Monde in Tokyo, famed for it's omotenashi service style. Well versed in classics, he works alongside Peter Nguyen, who's a little more into avant-garde drink-making. Together they serve signatures and tweaked classics like a Manhattan made smokier with sarsaparilla wood.
Rabbit Hole prides itself on its cocktails but also on customer experience and the cosy Art Deco inspired interior is punctuated by carefully volume-controlled jazz – as Nguyen says, "I don't remember the last time I didn't have to scream at my friends in a bar, so the music is at just the right volume to ensure it stays background music."
Nguyen says that cocktail bars are really beginning to find their feet in HCMC. "We're off to a great start but we need to keep improving and make sure we develop top-notch bars. Rabbit Hole goes back to the core value of cocktails and the industry because we want to change the distorted image bars have acquired in Saigon. We want to popularise cocktail culture among young adults and help the industry bloom. We are definitely aiming to feature on Asia's 50 Best Bars, if only to promote Vietnam's bar credibility."
---
Rabbit Hole 138 Nam Kì Khoi Nghia Street, Ben Nghe Ward, District 1, Ho Chi Minh City, Vietnam. +84 28 3823 4896, fb.com/rabbitholebarhcm.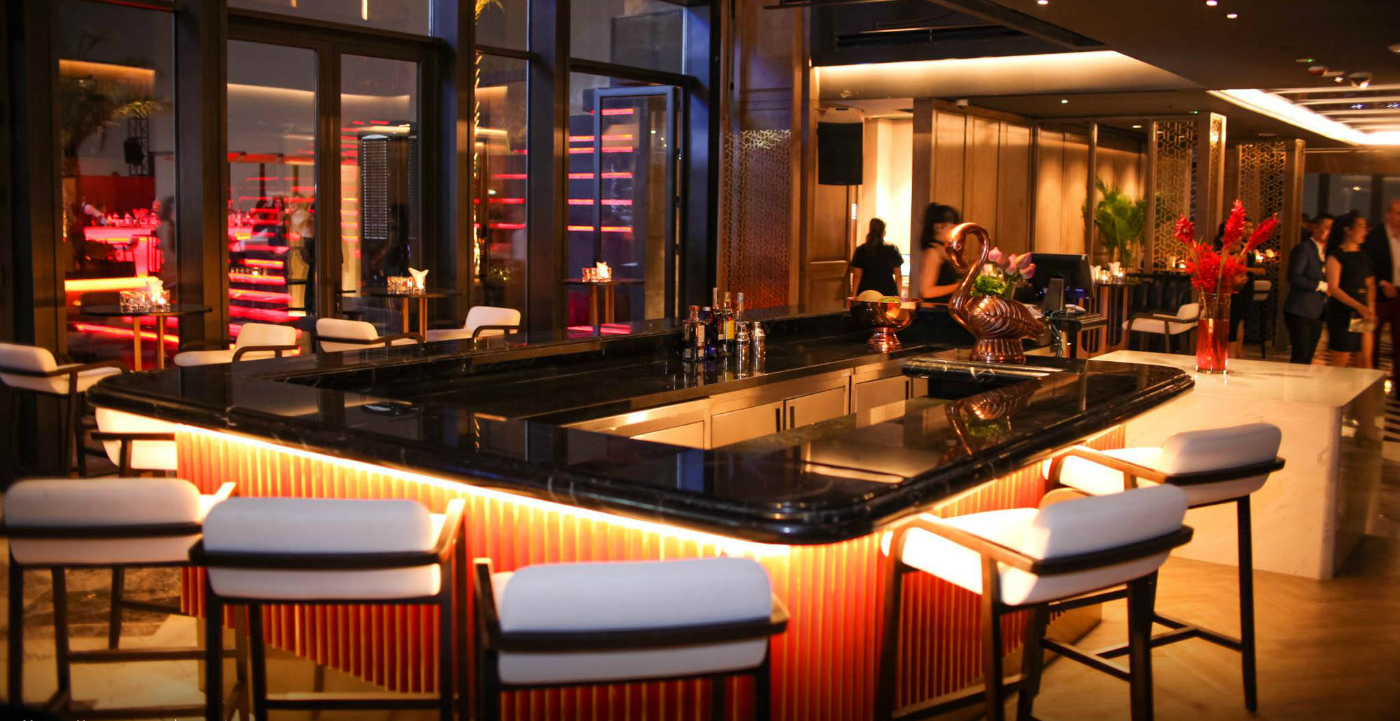 Sky XX – Garden & Lounge
Rooftop bar Sky XX (pronounced Sky Twenty) is the creation of Trinh Lai ­– a man credited with creating a new standard for Vietnam's f&b industry and the brains behind other concepts including the aforementioned Qui Mixology Cuisine. His new empire – Element Management Group (EMG) – manages Sky XX as well as Prime XXI, Lai and Towa.
While this calibre of swanky rooftop bar may be drawing inspiration from Bangkok's bar scene of yesteryear and continue to cater to Vietnam's growing middle class, the bar is designed to encourage an interactive experience where guests can learn how to make drinks, as well as learn about the history of cocktails and spirits. Lai hopes this kind of interaction and education will further pique the interest of HCMC's growing number of cocktail drinkers.
The last two years has seen lots of new venues open, but Lai reckons more inspiration still needs to be drawn from other successful concepts worldwide. "Vietnam's market has so much potential and we're getting a lot more visits from bartenders all around the world. As much as Sky XX entertainment venue and a place to learn about cocktails, I hope it'll become an industry hangout too."
---
Sky XX Level 20, Deutsches Haus, 33 Le Duan Boulevard, Ben Nghe Ward, District 1, Ho Chi Minh City, Vietnam. +84 90 669 31 38, fb.com/skyxxvn.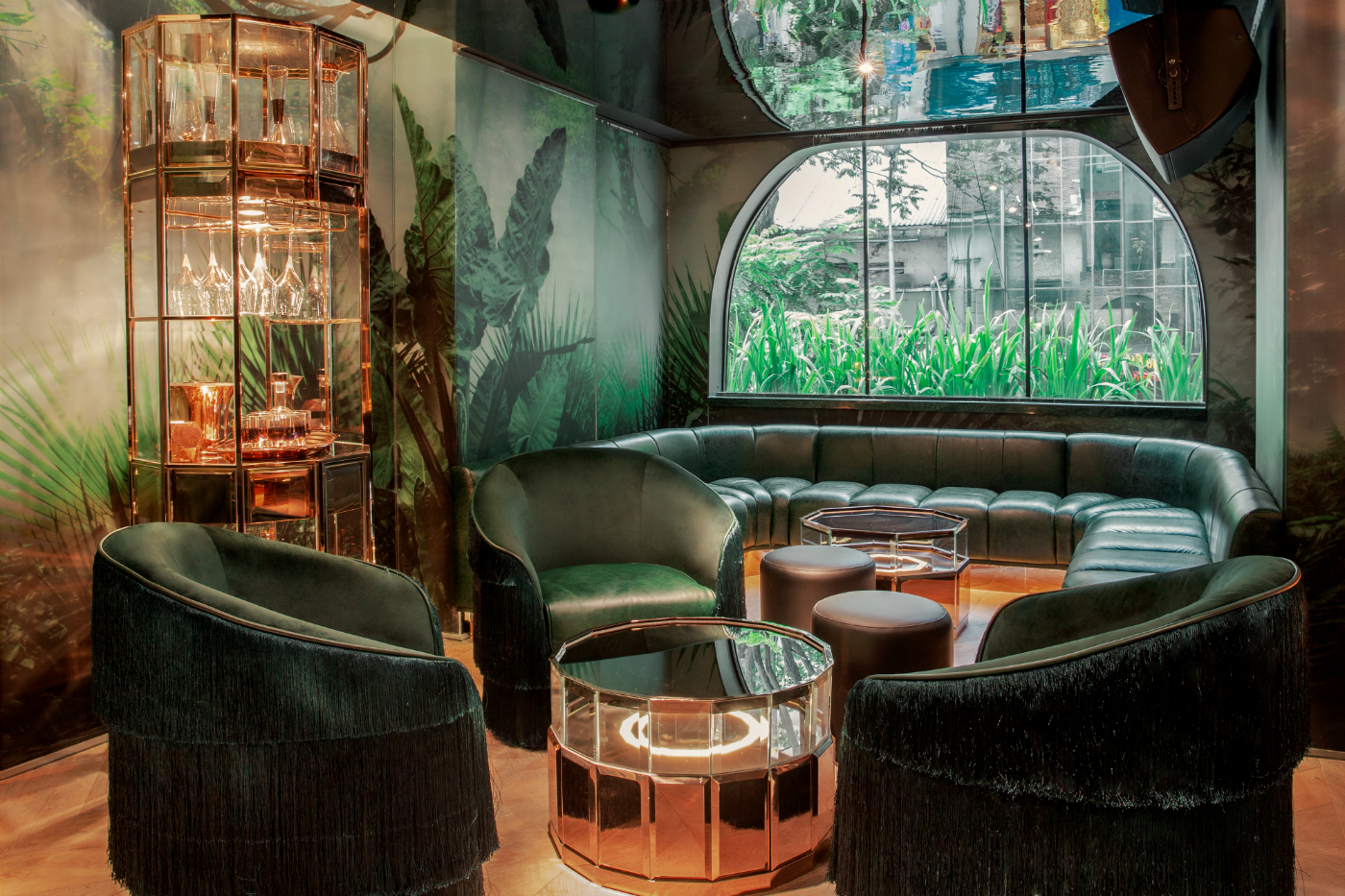 Alley50
Tucked away on Rue Catinat, speakeasy-esque Alley50 is helmed by manager Cao Bao Nguyen, former head bartender of the Martini Bar at the Park Hyatt Saigon. His cocktails feature classics with a twist such as the Lotus Negroni ­– lotus gin, sweet vermouth and heart lotus liqueur and creations like the spicy Dead Sea – tequila, mezcal, homemade coriander syrup, lime juice and tabasco sauce.
The bar also has a robust wine collection, a build-your-own g&t menu and a fairly expansive list of tequilas, rums, brandies, gins and whiskies along with a selection of upmarket bites from oysters to cheese platters. As well as the spirits selection, the stunning decor is also reflective of HCMC's ambitions to rub shoulders with the big boys of Asia. Designed by hospitality interior design giants HBA, the firm have used interior decor, garments and accessories by acclaimed designer Tom Dixon, featuring gold accents, royal green leather upholstery, quirky seating and tables that are lit from the inside – all married together tastefully. Windows look into mini gardens packed with verdant tropical plants and wallpapers are covered in leaf designs, while walls and alcoves are made up of white bricks.
Alley50 is aimed at what it calls "a new generation of talented, liberal and ambitious Saigon citizens", and seemingly has combined the glamour of establishments such as Sky XX with the attention to detail and cocktail craftsmanship displayed in venues like Rabbit Hole – appealing to Saigoners desire to pose, but now with a much more attention-worthy drink in hand.
---
Alley50 49 Mac Thị Buoi, Ben Nghe Ward, District 1, Ho Chi Minh City, Vietnam. +84 94 434 46 73, fb.com/alley50saigon.
Watch this space…
Corked Tales
Opening next month, Corked Tales is inspired by the myths of magical creatures and draws cocktail influences from Western and Eastern cultures, with "a mix of alchemy and witchcraft, science and myth." The elemental menu by bar manager Bien Ngoc Vu – previously of Glow Sky Bar – has signature drinks based on air, water, earth, fire, metal and wood, using house-infused spirits.
The immersive forest-like space is punctuated by natural wood, rose gold accents and sculptures of magical creatures. The furniture is custom made from tree trunks and driftwood and the ceiling lighting creates the impression of rain indoors. The Corked Tales team promise top notch service and a relaxed atmosphere, something they feel currently isn't the norm in HCMC.
---
Corked Tails M Floor, CJ Building, 6 Le Thanh Ton, District , Ho Chi Minh City, Vietnam. +84 28 3636 1474, fb.com/corkedtales.