Local Heroes: the owner of Hong Kong bar empire Tastings Group tells Holly Graham the secrets to her success.
Charlene Dawes is the down-to-earth force behind the stratospheric success of Hong Kong's Tastings Group. Established in 2008 with Angel's Share Whisky Bar & Restaurant, the group's stable now includes Quinary (currently 40th on the World's 50 Best Bars list and 7th on Asia's 50 Best Bars), one Michelin starred VEA Restaurant & Lounge, The Envoy and Origin (both of whom made the 2016 list of Asia's 50 Best Bars).
Although the group includes renowned bartenders Antonio Lai (also Dawes' business partner across the whole group), Amanda Wan (beverage development manager for Tastings Group), Samuel Kwok and chef Vicky Cheng (business partner at VEA), as well as mentors such as Angus Winchester and local whisky expert Ron Taylor, Dawes is the anchor that holds them all in place. Not that she wants to take the credit – in fact, Hongkonger Dawes, who previously worked in the electronics business, explains the starting point for success was other people. "When I first opened, I wasn't scared to ask people for help as I didn't know much about the f&b industry," she says. "Trust is very important, especially because lots of people go out to eat and drink and assume they know the f&b industry. But you need to understand it from a business perspective."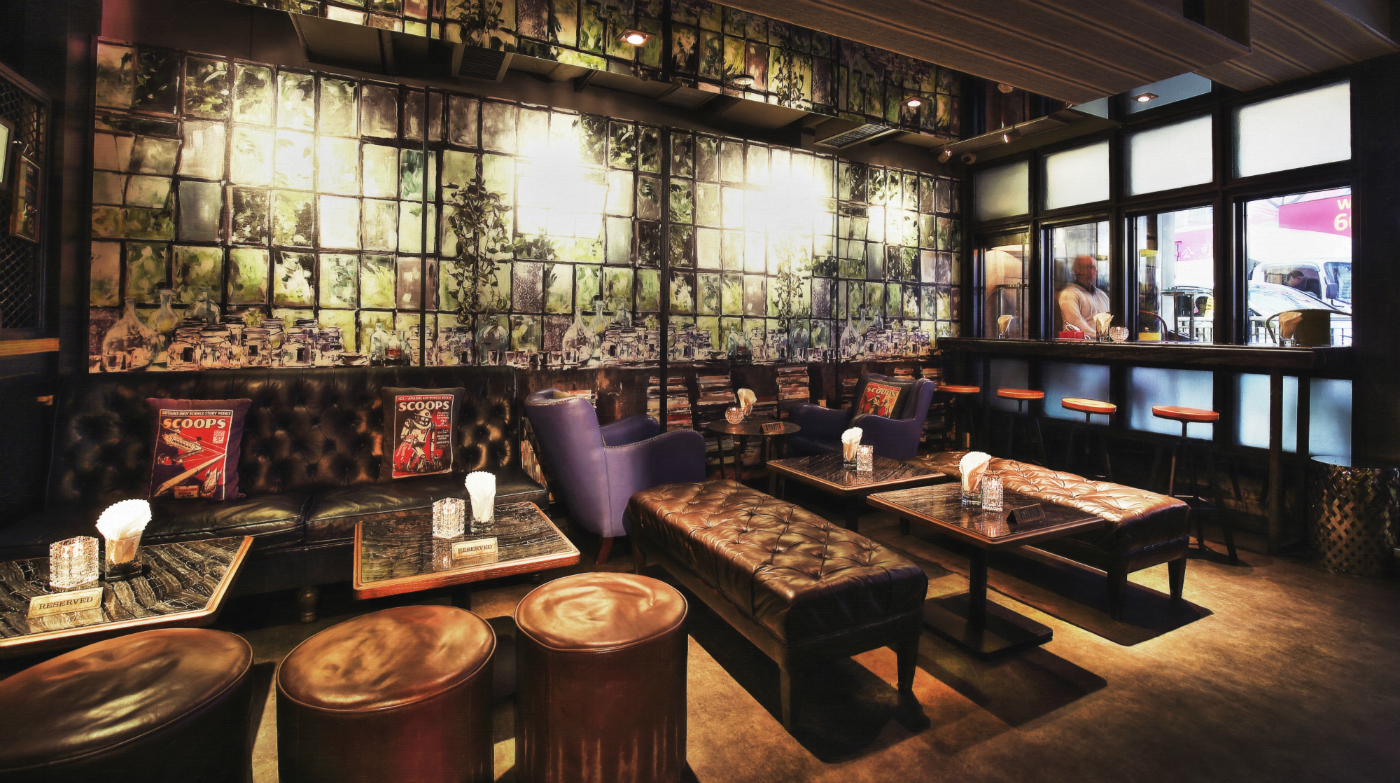 Meeting Antonio was a breakthrough, she says. After professing to not knowing much about cocktails – whisky was her forte in the beginning – friends introduced them. "I sat on it for a few weeks, but I still remember exactly where I was when I called him. He came in the next day with his crazy shoes and backpack, sporting a ponytail. His energy is what struck me immediately, and it was clear he loves what he does." Which is not the same for everyone. "I don't enjoy working with people who don't enjoy their work. Some people just keep plodding through for some reason. That's why I work with bright people like Antonio, who are totally committed to their craft."
Like most f&b owners, Dawes' advice on opening a bar or restaurant is: "Don't do it." Why? "It's a lifestyle choice and if you're not willing to make that change then don't do it. People forget it's a 24/7 job. It's like being in a relationship: it can go really well and you're comfortable, but you still have to keep it interesting. Especially in Hong Kong, you can't be complacent."
Running f&b is a lifestyle choice and if you're not willing to make that change don't do it
In 2012, Dawes opened Quinary, where she realised the importance of design and balancing aesthetics and the needs of operators. "As someone who's not a designer, it was hard for me to express what I wanted," she says. "So I first told them what I didn't want. I find it easier to work backwards, and always start with the drinks first so the venue isn't mismatched." Dawes admits mistakes were made, but she respects the inevitable need for trial and error. "We tell people our challenges and issues, it's not a secret."
With later venues, the team duly learned, even though each location comes with its own set of challenges. She says: "I quickly learned that bartenders are full of idealism, but aren't always the best designers. So things like measurements would come up wrong. Similarly, if you let a designer take over, it'll look great but it will be an operational nightmare." But, she says, on balance it's operations that sway the vote. "We have to please ops, because no matter how beautiful the bar is, if it's not functional, it'll fail. The designer isn't the one who has to work there after it's built."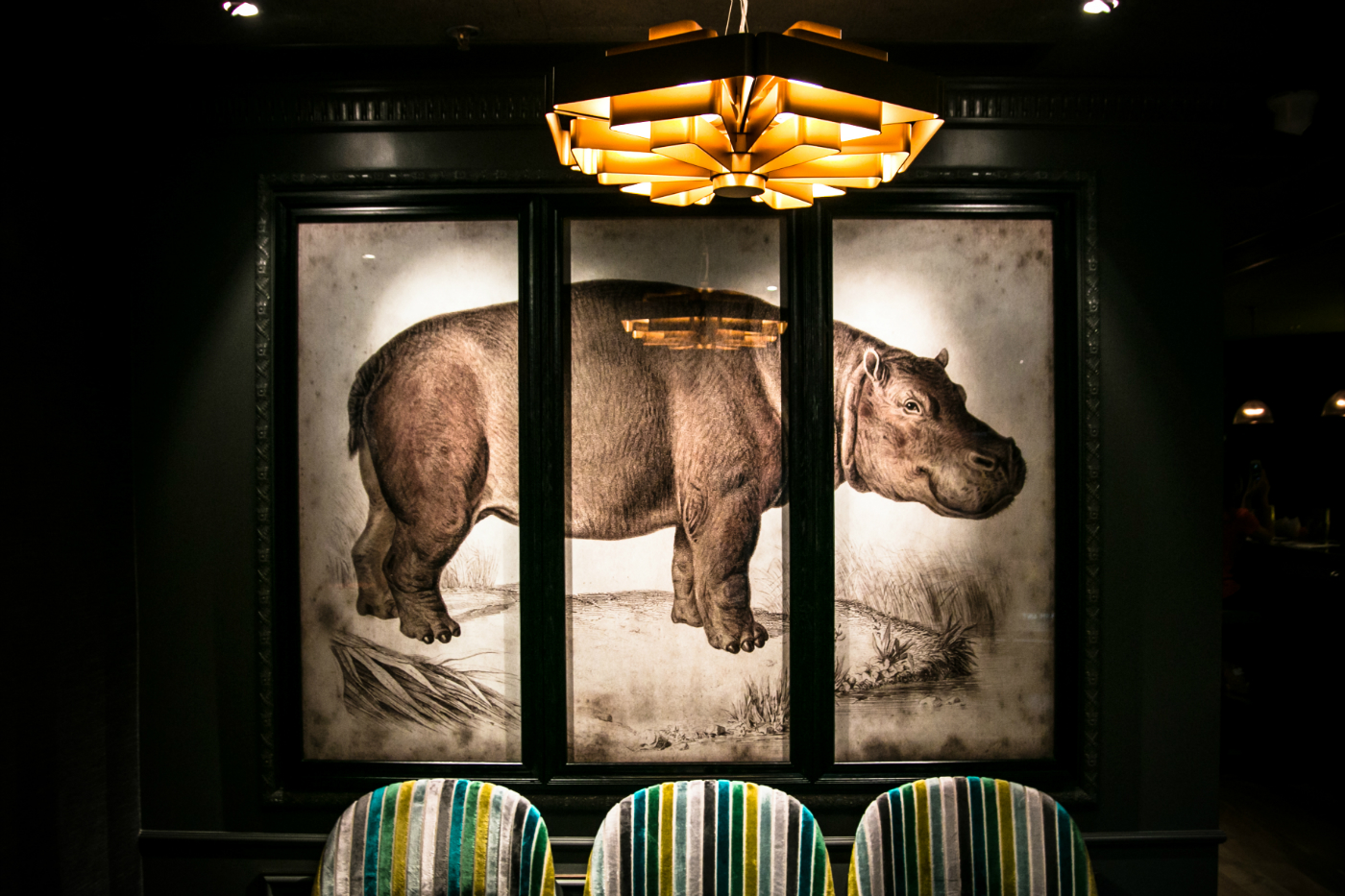 Not forgetting the needs of the consumer, Dawes packs in design elements where she can at her venues. Before Instagram was even really a thing, Dawes has always tried to include what she calls "photo moments" at her venues. "The interior has to reflect where you are. If you're sitting there having a particular cocktail, what will the background look like? It has to be unique, or it could just be anywhere and you won't remember it." These, she says, are elements that have to be considered very early on in the process so the designers can be briefed. The Envoy has the "hippo corner" – a convivial six-seater table overlooked by a Mona Lisa-esque portrait of a hippo (is he smiling, is he not?) and quirky glassware. Origin, meanwhile, has a bathtub installed complete with homage-paying cocktail. But, as Dawes says, there's no magical formula – it all depends on the venue.
Witness The Envoy, the only venue in the group where the concept was built specifically around the space. When Dawes and her team saw the colonial design of the Pottinger Hotel and considered the history of the area, they wanted to make the bar fit, despite being independent from the hotel. "Henry Pottinger was sent to Hong Kong as an envoy to see if Hong Kong was worth it, and subsequently became the governor, so we wanted the venue to have a colonial theme and tie in with the hotel."
You don't become someone by sitting around, you need to improve yourself and do what you do every single day
Bar veteran Angus Winchester, a long-time friend of Antonio Lai and subsequently Dawes, trains staff under the Tastings Group umbrella. "He's an incredibly intelligent and insightful man," says Dawes. "His real value is not only in teaching my staff to make drinks but teaching them about hospitality. He taught my staff to be aware of what's happening globally and current trends." She also sees real benefits in international guest bartenders, or sending her staff on guest shifts. "You can be good in Hong Kong but getting to an international level is not easy. Guest bartending gives our staff the opportunity to see what international bartenders do, their ingredients, presentation and body language. The real-life experience is really beneficial; it's not the same watching it on social media."
Dawes also believes these experiences are a big contributing factor to her group's high staff retention. "We treat staff well and if Antonio sees potential, he will strive to take them to an international level where they can not only make drinks, but learn how to speak publically and attend high-profile events. I mean, when I first went to the World's 50 Best announcement, I had no idea. Antonio showed me what to do and introduced me to people."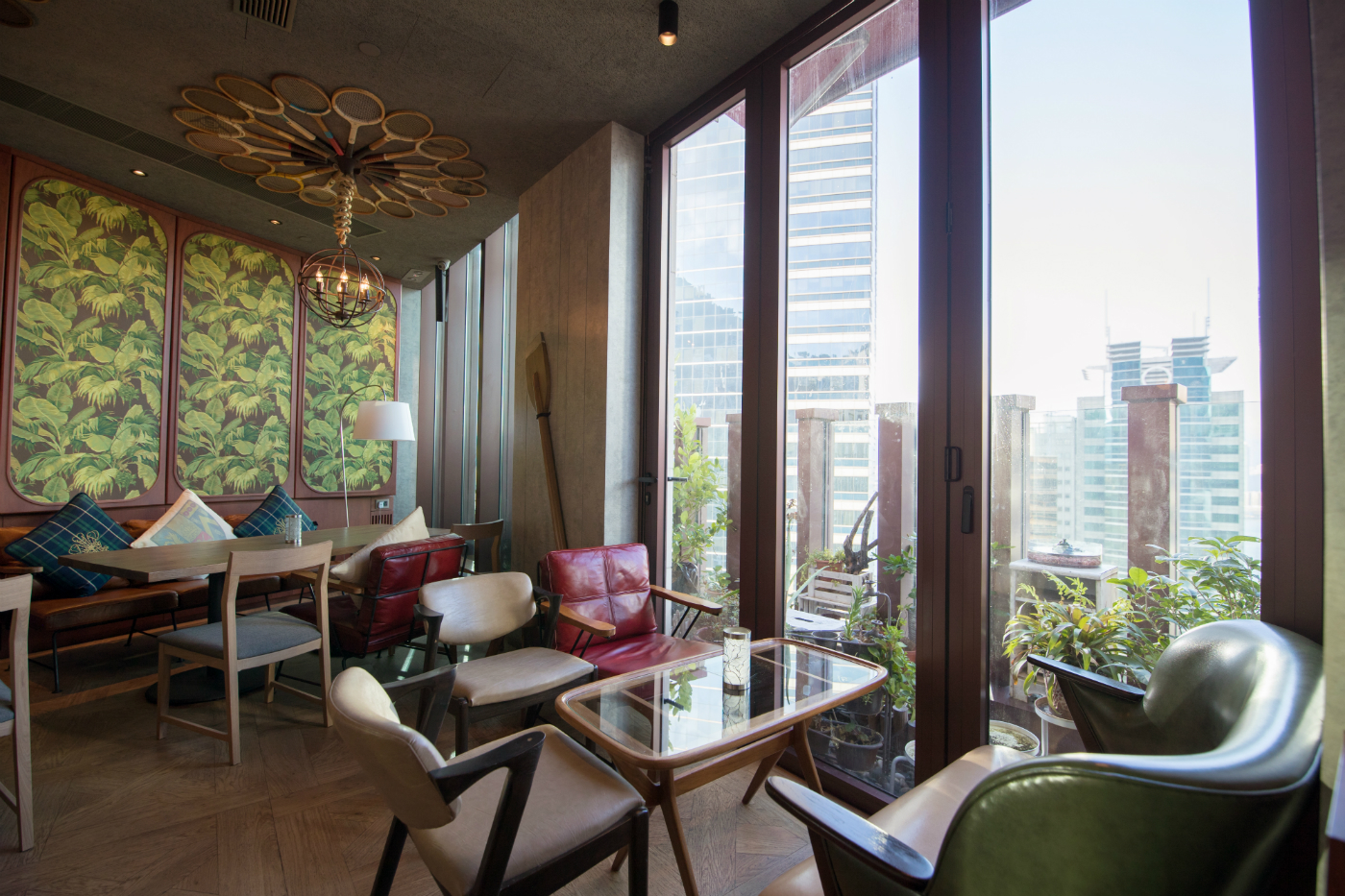 Dawes is also very careful about staff she brings in from other countries and how they are cared for. "You have to really take care of someone when you bring them over and treat them like family. We always make sure we know them beforehand too, because what if they don't like Hong Kong and they're like 'Oh this is how you do it in my country'? I don't want to hear people bitching about 'This is not the standard' either – do something about it or embrace the culture. Understand the locals and improve yourself."
Like any business, Tastings has encountered struggles, in some cases by being too far ahead of the curve. When Origin opened in 2013, it was one of Hong Kong's first gin bars, but before gin was enjoying the renaissance it is now. "We realised about eight months in we needed more approachable drinks and fun cocktails as people weren't as interested in g&ts. But come 2015, we drew the focus back to g&ts as gin was really gaining popularity in the city. I also realised it was about changing the minds of people who weren't into gin, instead of giving them total control."
I don't enjoy working with people who don't enjoy their work
It's because of this and other factors Dawes loves competition. The opening of other gin bars such as Ping Pong 129 and Dr Fern's have helped put Hong Kong on the gin map. "I say the more the merrier. Quinary is getting more visitors than ever, especially international guests, because people are visiting Hong Kong for it's amazing bar scene. We need the city to stay interesting to attract international visitors and I'd always rather have another bar next to mine than an empty space. It means the scene is thriving."
Much like her trend-setting Origin, Dawes respects other Hong Kong businesses that took risks. "The Yardbird team have worked so hard on their venue and made a place for themselves. They opened in a quiet area, which is brave to start with, but they made the area. And Jay Khan, owner of COA, took a huge risk opening an agave spirit bar in Hong Kong. It's not geared to the masses but he's doing great and I hope he creates a city of agave-lovers, paving the way for others".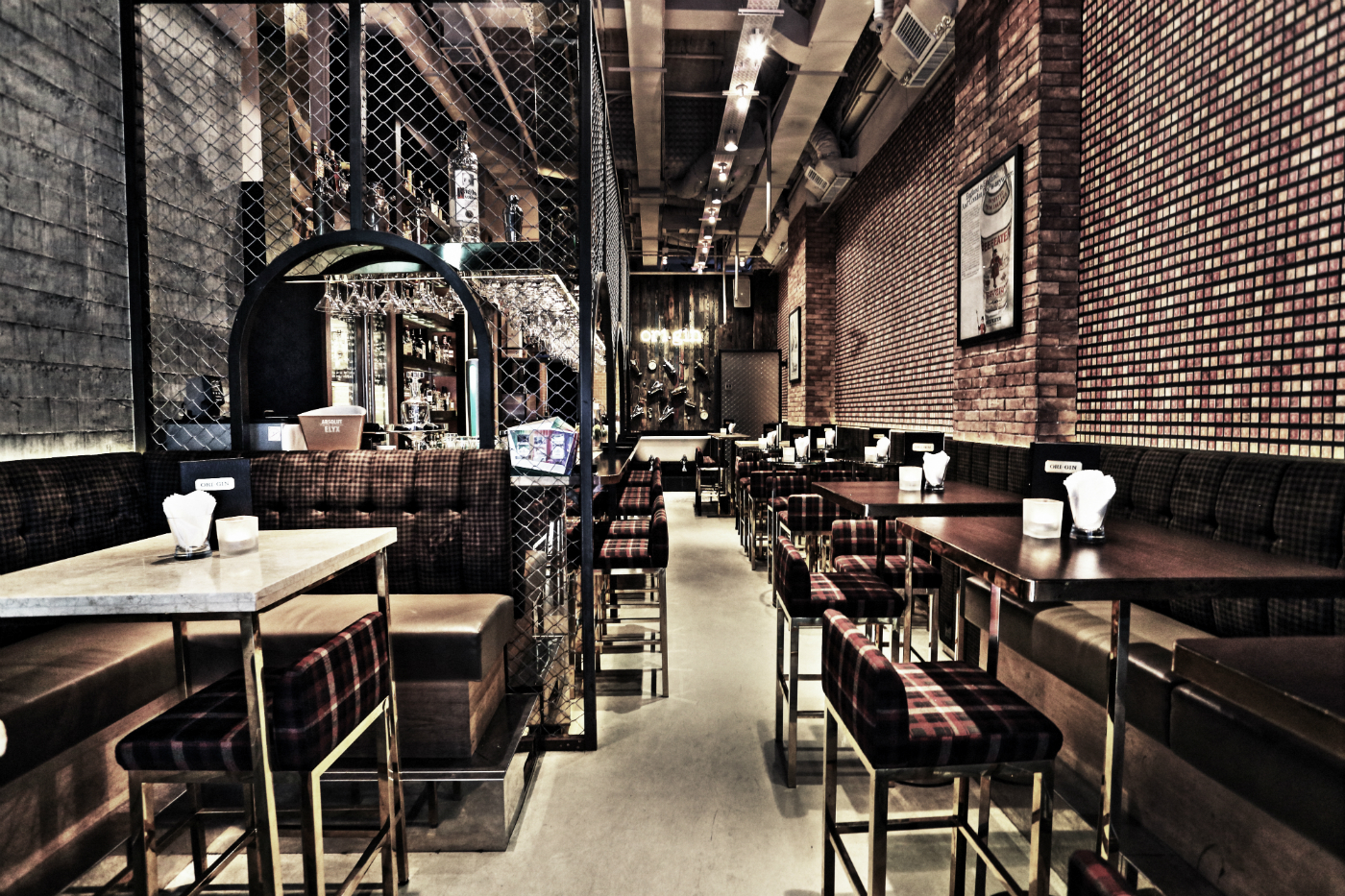 Though heeding her own advice not to grow complacent, Dawes combines humility with a certain confidence in her solid stable of venues. Her only real concerns are taking care of staff. "That's my only real worry. I'm a very motherly character like that." She credits not rushing her openings and her mentors – Antonio, Angus, her business-minded father, and whisky expert Ron Taylor – as other factors in her success, for teaching her that a business is nothing without good people. As the person at the core of this empire, she concludes: "I think everything also works because I don't really have a grand plan or agenda, I'm just super passionate. I still want to come up with great ideas because I'm very aware you don't become someone by just sitting around, you need to improve yourself and do what you do every single day."