The former bar manager of Speak Low in Shanghai, and winner of Bacardi Legacy China in 2015, has packed her bags for a new adventure: her own bar in New York.
The reason I became a bartender was quite interesting. It was about eight years ago, I was still in Taiwan. I wasn't working in Taipei, but a small city, Taoyuan, as a waitress in a local bar. I didn't know anything about drinks. For the bar's anniversary, the female owner invited a bartender to perform flair on stage, where there was usually live music every night. I was so amazed by the show that I went to ask him for his teacher's contact. After that I decided to learn flair bartending.
I am from Taiwan. You know at that time, being a bartender didn't make you lots of money. But I was really interested in it and I started to take it seriously as a career five years ago. When I told my family I was going to be a bartender, they didn't really stand by me – traditionally, parents don't consider bartending a real career. I think their view has changed a bit now, not exactly telling me they're proud, but yeah, I can feel it.
I came to Speak Low because of my business partner, GN Chan. We used to work together at a bar back in Taiwan. He moved to New York later and joined Angel's Share, where Shingo Gokan was the consultant at that time. After winning many competitions, Shingo was heading to Shanghai to open his new bar, Speak Low. I wanted to move to NYC to work in a new environment, but GN introduced me to Shingo and said, "Why not go to Shanghai and help him with this new bar?", because he was searching for bar managers who could speak Chinese. I'd never been before and thought it would be such a good opportunity to learn something new.
When I moved to Shanghai three years ago, the venue was just a construction site. I doubted it was workable. Now, no matter that Speak Low has been recognized by many awards or the bar operation is on the right track, having been part of the team that saw its growth, just like seeing a baby growing up, is my happiest memory. The worst moments, I would say, were because of how tiring the job was – we all know that it's a Japanese company. Sometimes, that work pressure was unbearable. I started to run recently – during those three years I didn't have time for exercise, I just went straight to bed after my shift.
GN once sent me a card with simple words saying, "Don't die" – his intention was to encourage me, but it made me laugh
Bacardi Legacy was a high point, and also a turning point, in my life. After standing on that global stage, there were plenty of chances to get to know and engage with so many internationally famous bartenders. To see people in person, who I used to see on YouTube, is what I never imagined in my life. I've actually thought of attending competitions again recently, since there are so many champions around me now, I'm like the weakest one! If I had the chance to get up on stage again – Bacardi ideally – I would definitely do better. I'm not saying I want to be a big star, but I really enjoy that moment of standing on stage with everyone watching your performance.
Shanghai's cocktail scene has developed so rapidly – beyond expectation. Over the past three years, food and beverage resources from elsewhere have kept on coming into the city, which helps cultivate cocktail culture and provide bartenders with great opportunities to grow. Now guests tend to choose something special and have more requests for bartenders. People used to go to a bar with several friends before, but now they're comfortable coming alone – sitting at the counter, chatting with bartenders, just enjoying time by themselves. 
The whole atmosphere in the industry in Shanghai is more together than I thought. There's fierce competition, but the greatest thing is that you can just step into any bar on your own and everyone loves to share and communicate. Bartenders are quite united – they will sincerely cheer for each other – which you might not see in another city.
I don't think I'm a role model for female bartenders in China, and I don't know if I'm good enough yet to become one. What I did is just what I wanted to do, and I pushed myself to get it done, not because of wanting to be an example for someone else to do the same things. But I think having a role model works for everybody. We, as bartenders, are likely to admire another professional. And female bartenders have my admiration more than their male counterparts. Females have some natural privileges when it comes to being a bartender, it's true, but also shortcomings. I think in bartending, males and females are actually quite equal.
The most important person in my career is GN. We are like brother and sister – he is always giving me unconditional support. And he introduced me to Shingo, which changed my whole life. But because we didn't work together for a long time, the person who has influenced me more, right now, is Shingo. He was actually very strict with me, which I understand because Speak Low was his first bar and I wasn't that experienced as a bar manager when I joined. And he has influenced me not only in his way of working, but also in my personal life. I call him "Papa", like my life mentor, since sometimes he would correct me in my way of doing things, things which nobody had ever pointed out before.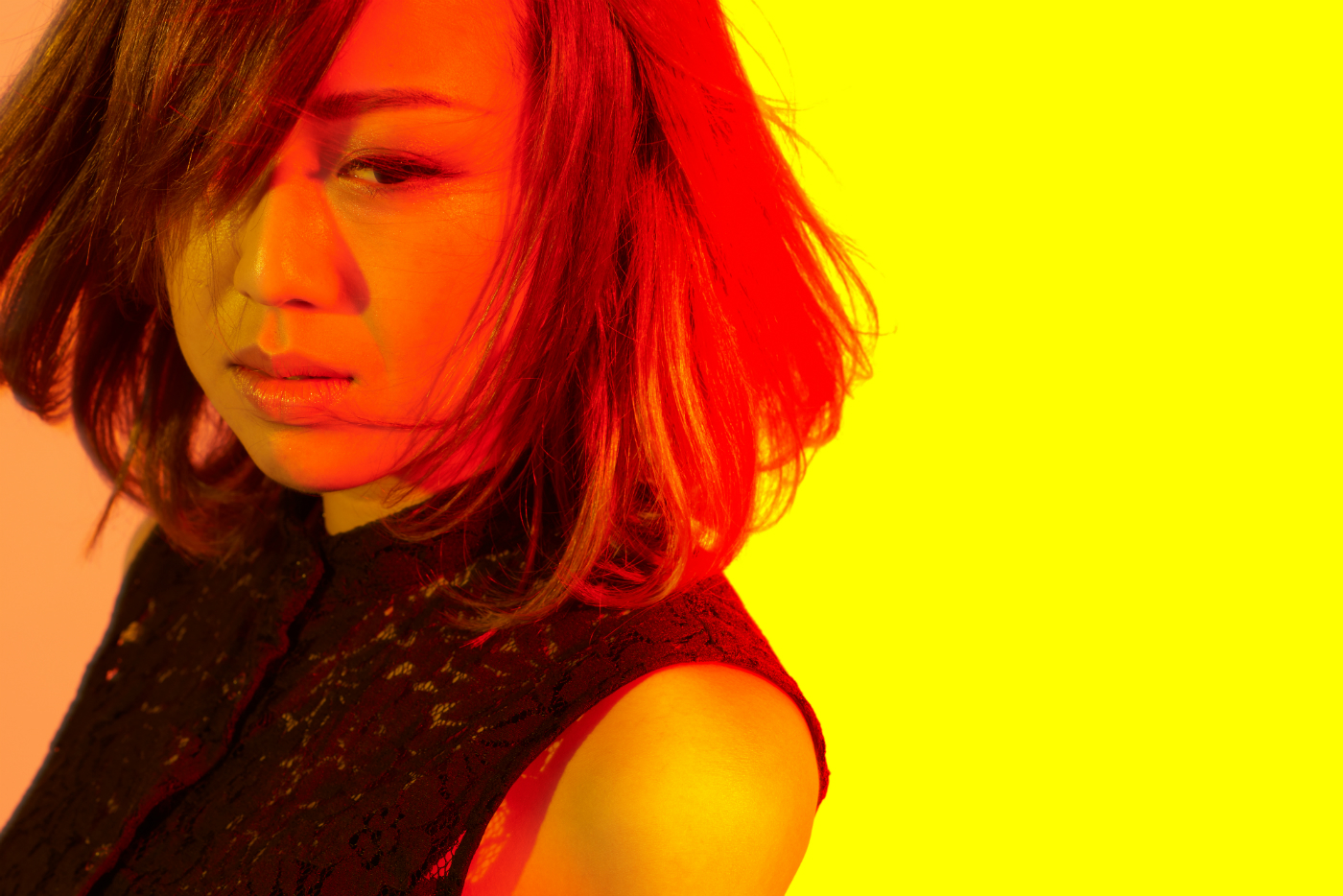 Personally, I'm quite afraid of the relationship of protege and mentor. Especially after those three years as bar manager, I learned that I have to treat the team like my family. As a mentor, you have to not only teach them technique, but also how to be responsible for their life. When I was in Taiwan, I used to have a mentor when I just started to learn flair bartending, and he once said that being a mentor is like marrying your protege, since you have to care for the person for their whole life.
Opening a bar in New York has long been GN's dream. We had this discussion before, back when I wanted to move to New York three years ago. After his dream of becoming a global champion came true, and I had been managing Speak Low, we thought now was the right time. We hope it will happen as soon as possible, but as you can imagine, in NYC it's quite complicated. So it's quite hard to say when it will finally open. 
We know the new bar will be called Double Chicken Please, and that it won't be a speakeasy. The concept is inspired by hacking design – so, deconstructing and redefining the known definition of food and beverage, and mixing different ingredients to rebuild a creation in a quirky way. I will still be managing the bar, and also responsible for creating the cocktail program and bartending.
In terms of the future, management is certainly good, but my favourite role is purely bartending – without anything else. I miss the job of just bartender, since all you have to worry about is making good drinks and discovering new possibilities for taste. You can get a good night's sleep and even save the effort to have one drink somewhere else.
GN once sent me a card with simple words saying, "Don't die" – his intention was to encourage me, but it made me laugh. Being a bartender is both physically and psychologically demanding. It's a job where it's hard to have control over your health. It's a career in which you need to devote so much effort, time and non-stop passion. But, as I've seen, there are many bartenders who have proved the only secret is to keep going. It's a long journey, but when you achieve something it will help you find that passion.
You can run a bar anywhere in the world, the thing really matters is what kind of life you want to live. I am personally very fond of the lifestyle in New York. It's quite fast, but I've already become accustomed to that same pace during the past three years of living in Shanghai. The only thing is the cold!
I hope I can come back to Asia with something one day. We – me and GN – have the similar belief that we're not just heading for the West, but rather we have to bring something back, especially to Taiwan. During the three years in Shanghai, I saw so many young people in the industry with great potential and passion to learn more. Though cocktail culture is rooted in the West, I still want to make an effort to help develop the scene in Asia.