These Hong Kong bartenders are making ingredients out of waste
Hong Kong's unofficial council of sustainable bartenders use one pineapple's waste four ways. By Holly Graham. 
An allegiance of Hong Kong bartenders and other industry professionals have recently joined forces to form the HK EnvironMentalists, a group dedicated to exploring sustainable practices and environmentally friendly bartending. For their first project, the group "pass the pineapple" and show how one fruit's waste can be used four ways to create cocktails with a conscience.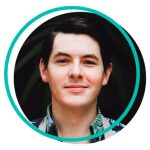 Tom Egerton, bar operations manager at Potato Head Hong Kong
"We're all about finding alternative uses for ingredient waste that would otherwise end up in the trash. I call them 'bin-gredients' – all those amazing flavours and textures you can still extract from produce after you've pulled out the juice. For my cocktail, the Hong Kong Holdup, I use the pineapple's skin and natural yeast to ferment and make a flavoursome tepache. That sour, funky fizz adds another layer to this tropical rum basher. The coconuts that I yield water from for the tepache are then passed to The Pontiac, so they can use the coconut flesh for cream and shell as a vessel."
Recipe (Click to view)
Hong Kong Holdup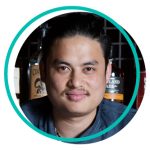 Gagan Gurung, bar manager at Fang Fang
"To me, sustainability is important. We need to make sure that things we use daily don't damage the planet. Just like all industries, the bar industry has to start thinking sustainably too, before it's too late. I use the pineapple's core for my cocktail Bersama, which is usually wasted due to its fibrous texture and sourness. Using a micro juicer, I extract the juice from the core and any leftovers are dehydrated with five spice, salt and syrup, and used as a garnish. My drink is called Bersama, which means 'together' in Bahasa, as I am bringing together ingredients from all over Asia and together we can change the world!"
Recipe (Click to view)
Bersama
Nickle Morris, bar manager at The Pontiac
"I use the pineapple crown as a garnish – it's often thrown away but is one of nature's best garnishes. My drink uses house-made coconut cream, made from the coconut it's served in (from Potato Head Hong Kong). It also contains 'Lime Superjuice' – a blend of fresh lime juice and citrus 'stock', made from reducing the zest of the fruit. Ice waste is reduced by serving the drink on the ice it was shaken with. There are so many facets of the drinks business that are incredibly wasteful. It goes beyond straws and cups. From packaging to menus, coasters and more, to the lack of composting and recycling options. We need to change our habits, redefine expectations for patrons and lead by example. Being accountable is an act of solidarity."
Recipe (Click to view)
Junk Boat Captain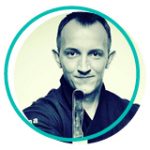 Arcadius Rybak, bar development manager (Asia) at Zuma Hong Kong
"For the past few years sustainability has become a much-talked about topic in many industries, especially the food and beverage industry, from small private companies to global names. I think it's hard for people to get a grasp on zero-waste living – especially in Hong Kong – but we need to keep searching for solutions like how to reduce waste and learn how to reuse ingredients to maximise them. We hope sharing our ideas with the local (and hopefully global) community can only do good for our environment. I simply use the pulp left over from a pineapple after juicing, which is blended to help pull out more flavour and thin out, and then incorporated into my drink."
Recipe (Click to view)
Pineapple Lemongrass Martini