These are the cocktail, bar and industry trends that these 21 industry experts are looking forward to seeing in 2018. By Natasha Hong.
1 More of these types of bars, please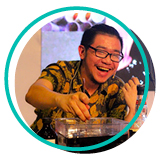 Albert Yacob, Mr. Fox, Jakarta: I'm looking forward to more small, quality-focused bars opening in Jakarta. The scene here is quite different – rent and labour is not as expensive as in Singapore or New York City, so most of the venues here are massive, and it's quite rare to see a bar that stands alone from a restaurant. Plus customers go out for social prestige –they go out to be seen, to take photos for social media. That trend is changing though, and now the big industry players are opening smaller venues. They are becoming more quality-focused, and want to invest more in staff. There's also a growing number of customers who really appreciate the craft of bartending and want to be more adventurous with their drinking experiences – hopefully with that and more new, rare spirits entering the market and the creativity that bartenders can exercise on them, Jakarta will catch up with other cocktail cities.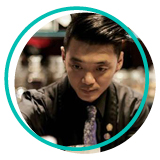 Kenny Hong, Fabbri, Singapore: We need more dance clubs with great cocktails, or a cocktail flair bar that offers quality food and entertainment with flair front and centre. Otherwise, it will be great if more bartenders could incorporate some working flair moves into their routine at work.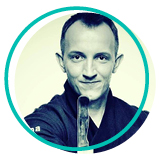 Arcadius Rybak, Zuma, Hong Kong: I'm excited about bartenders' bars – bars opened by bartenders. In Hong Kong, it's not easy for that to happen, compared to Bangkok or Singapore, as costs are higher here. A good example of this is Antonio Lai, who opened his bars like Quinary, VEA, The Envoy and Origin a few years ago, and Agung Prabowo opening The Old Man this year.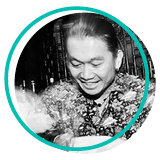 Rizal Junior Joe Utto, Marini's on 57, Kuala Lumpur: It takes a lot of capital to build a bar, and that's always an issue for senior bartenders like myself who wish to set up our own bars to showcase our own brand of hospitality. I think pop-up bars offering a preview of what a bartenders' bar could be is an answer to that.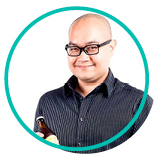 Daniel Goh, Smith Street Taps, Good Beer Company, Singapore: More collaborations between industry verticals! I'd love to see a Gibson cocktail pop-up at Druggists, or a Little Island beer takeover at The Secret Mermaid. We're in the business of selling experiences, not just alcohol.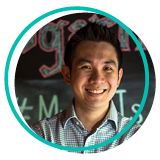 Indra Kantono, The Jigger & Pony Group, Singapore: Great craft cocktails will extend beyond cocktail bars into lively restaurant-bars. I think it's wonderful, and so very convivial to be able to enjoy great food with your friends, while sipping on those signature Negronis. And I'm not talking about rigid or formal fine dining with cocktail pairing formats. I'm talking about a fun, uplifting, full-on showcase of the craft of cocktails in restaurants serving excellent food. We started on this path in Singapore with Sugarhall, and the category has blossomed with venues like Bread Street Kitchen, Super Loco and Summerlong, among others. Regionally, I love Union Brasserie in Jakarta and The Nest in Shanghai. And, oh yes, we'll be opening one in early 2018 – Caffe Fernet at Customs House Singapore.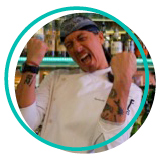 Michael Callahan, Employees Only Singapore: I'd love not having to fly to another continent to experience my favourite bars, so more franchises would be good. Having expansion plans that do not dilute the brand, and can maintain the same exact look and feel of the original is challenging but extremely rewarding for the staff, owners, and most importantly, the guests who may not have the ability to visit the original.
2 Spirits trends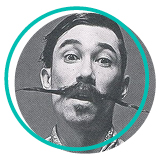 Rogerio Igarashi Vaz, Bar Trench and Bar Tram, Tokyo: 2017 was the year for gin in Japan. I believe that's going to grow even more in 2018, but we'll hopefully leave the G&T aside and jump for more elaborate concoctions. I'm also looking forward to the launch of more gin brands here next year too. Also, it's still not a trend here in Japan yet, but we're seeing more and more people consuming rye whisky compared to 15 years ago, and consumption of it will probably grow in these coming years.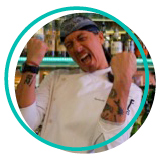 Michael Callahan, Employees Only Singapore: The big bourbon and rye boom happened in the late aughts and during that time, lots of stocks were being laid down as most of the aged stuff were being sucked dry. Now as we're reaching the seven, eight, nine and ten-year mark, we should start to see some really fantastic whisky coming to market.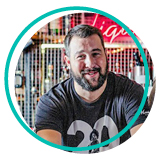 Jacques Dejardin, Oxwell & Co Singapore, Ulu Cliffhouse Bali: I feel a rum renaissance coming on. The regional varieties popping up in Asia at the moment are really exciting. The wine world has also diversified in positive ways. On the value end, fresher, younger wines in 'bag-in-a-box' are improving at a rate, and I love the return of larger format magnum bottles, which are perfect for celebrations.
3 Drinks trends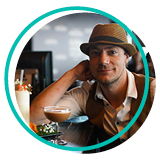 Joshua Ivanovic, Junglebird, Kuala Lumpur: Boomerangs – I love this! Sending a signature cocktail in a bottle halfway around the world to another bar, with a travelling bartender. This has been a really fun and engaging exercise for us at Junglebird during the latter part of this year and I'd love to see more of it in 2018.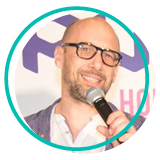 Cristobal Huneeus, La Cabane, Hong Kong: We've seen a large number of craft beer bars opening in Hong Kong and throughout Asia this year, and with that, a genuine interest for natural wines. They coexist well with craft beer and sometimes share similar philosophies (small batch, seasonal, fresh and yeasty, unfiltered, etc). We look forward to more of this in 2018. And more orange wines throughout Asia please – they fit every palate at any time of the day.
4 Low to non-alcoholic drinks are in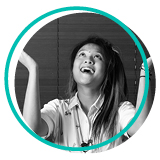 Charmaine Ann Thio, 28 Hongkong Street: The low abv cocktail movement has been trending for about two years now, and we've gone one step further in the pursuit of no abv 'cocktails'. I'm not talking about fruit juices free-poured into a glass and topped with soda or lemonade, but drinks that possess enough actual structure to be reminiscent of an alcoholic beverage. There have been a few non-alcoholic distillates making the rounds internationally over the past few months, but I've yet to try a neat pour of one that's left me thinking, "Wow, who needs gin/whisky/vermouth when I've got this," but it's definitely an intriguing start, and I'm sure with the right supplementary ingredients, one could use these non-alcoholic distillates as a base for more elevated and structurally complex mocktails. I'm interested to see where this trend goes, and how it changes the way consumers drink and how bartenders think about beverage creation.

Dan O'Connor, Drinks 99, Shenzhen: There's an emergence of the non-alcoholic category. As drinking trends change, and people are look for drinks that add to or even define their experience, bars and restaurants will need to pay close attention to their non-alcoholic drinks, as they would their wine, cocktail, and even food menus.
5 We'll all need to look local, but in new ways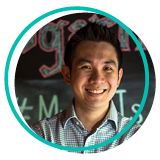 Indra Kantono, The Jigger & Pony Group, Singapore: We've done lots of "importing" these past years with bars celebrating things like New York's Roaring '20s or Europe's grand traditions. That's all good as Asia matches international expectations, but the time is now ripe for more expressions of what makes bars in Asia uniquely special. We've seen this expressed in bars like Native going all-in with a regional concept, Potato Head sourcing from local artisans for serving ware and uniforms, to Hiroyasu Kayama rethinking classic liqueurs with local botanicals. Even in service and hospitality, we'll see greater appreciation for the unique character of where the bar is at – from Japanese omotenashi (the customer is god) to Taiwanese uber-friendliness to Singaporean grace.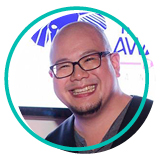 Minway Chi, Bootleggers Trading Co, The 88 Surawong, Bangkok: We've seen a move towards cocktails using more regional flavours, including savoury ingredients like curry pastes, chillis, uniquely Thai fruits, as well as an embrace of kitchen techniques. There's been a strong move towards updating and localising classic recipes, and I think that's going to continue to grow.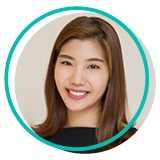 Rachel Tann, Remy Cointreau, Singapore: I'm definitely looking forward to more "glocalisation" – the exploration of local culture in flavours, design, stories, menu curation, and so on. In the past, we used to all be about globalisation, but as the market matures, how can we make something foreign our own, while telling Singaporean and Asian stories in our bars? We've seen bars like Nutmeg & Clove, Ah Sam Cold Drink Stall and Native push this, but it will be interesting to see how it develops, perhaps through foraging, or the use of less accessible local herbs and spices. The USA and Europe have had hundreds of years to develop their drinking culture, while it's beginning to take shape here in Singapore right before our very eyes. It will be interesting to see how it develops in 2018.
6 On the international front…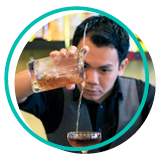 Ben Ng, Mish Mash, Penang: The Bar Awards Penang is coming in 2018, and I'm excited as a local here – it'll be nice to see our industry talked about on a global stage. We [Mish Mash] have invested time, money and resources to introduce and educate the local market to cocktails in Penang. It'll be interesting to see where The Bar Awards' platform will take us next.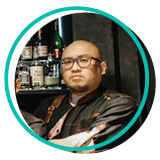 Colin Chia, Nutmeg & Clove Singapore, Find the Locker Room Bangkok: I really wish that the so-called international bar awards, which claim to be global, will include more representation from Asia. We're the fastest growing continent for bars and alcohol brands, plus we have so many great bartenders and more important, great Asian bartenders. It was great to see bartenders like Shingo Gokan and Vijay Mudaliar have a significant breakthrough this year, and also legends like Hidetsugu Ueno and Antonio Lai continuing to be recognised globally. But, there are so many more great Asian bartenders out there like Agung Prabowo, Nick Wu, Angus Zou and more.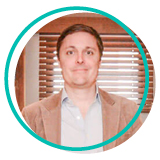 Paul Gabie, Proof and Company: Asia rising! 2017 was a banner year for Asia's creativity and recognition in the global cocktail scene. The region is getting attention like never before, and deservedly so. We hope, and expect, this will continue in 2018. There are so many wonderful, creative things going on in so many Asian drinks cities right now. From Chongqing to Taipei to Penang, this region is hot right now.
7 Sustainability will be sustained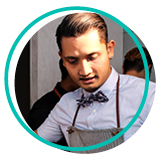 Shah Dillon, 40 Thieves, Bali: I'd like to see less waste and more responsible bartending. Living and operating in Bali has opened my eyes on the need to be responsible to the environment, after living in bigger cities such as Singapore, Shanghai and Sydney. The amount of plastic waste we produce is unbelievable.
8 Here's how we can all be better on a personal level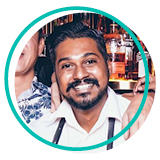 Yugnes Susela, Smoke & Mirrors, Singapore: I would like to see more talks and events revolving around career advancement for the bar community. It's more than just about making drinks and drinking them. Also, more health-related events for the bar community please.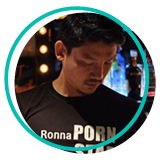 Ronnaporn "Neung" Kanivichaporn, Backstage Cocktail Bar, Find the Locker Room, Bangkok: I love seeing bartenders making drinks with a "working flair" style. You don't have to practise like Marian Beke or Luca Cinalli – they each have their own style – just be yourself!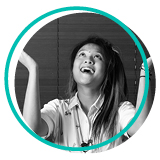 Charmaine Ann Thio, 28 Hongkong Street: I'm really interested to see how Tales of the Cocktail pans out next year. Given the controversial year the organisation has had, and the resultant changes in management and ownership, I'm curious to find out how these changes will impact next year's event. As a Cocktail Apprentice Program (CAP) alumna, my career and personal development has undeniably benefitted from the two times I've worked there. Even though the CAP is run independently of TOTC management, Tales is undoubtedly one of the biggest events in our industry globally and CAP works well at an event of that scale.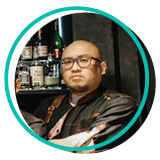 Colin Chia, Nutmeg & Clove Singapore, Find the Locker Room Bangkok: I hope Asia can have our own version of Tales of the Cocktail. I believe Asia is big and mature enough as a market to be able to organise something like this. We've got to start somewhere.