A look back at the biggest and best openings from the region in the last 12 months.
If there was any doubt that Asia was on the map before then 2017 should have put that misapprehension firmly to bed – and with a nightcap from a world-renowned bar or two to make sure it stays soundly asleep. On this year's World's 50 Best there were 12 bars from across the region, proving that what you do here is right up there with the best bar scenes in the world.
So what of the new venues that opened in the last 12 months? Well, with the standard set so high, it takes a lot to stand out. But as you will see from reading on, apparently this has simply motivated more to come out the blocks with a top-class concept, exceptional drinks and a level of service that meets any drinker's expectations.
Here are our picks of the bars we think kicked off in style: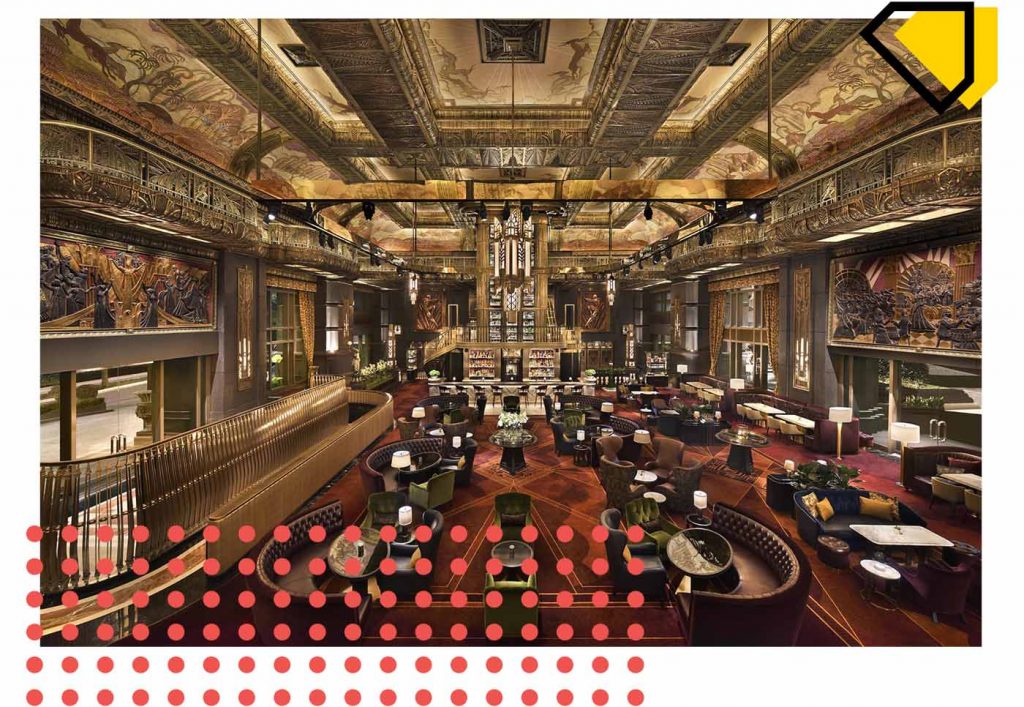 1 Atlas rounded off a debut year with the DRiNK Magazine Bar Award for Bar of the Year Asia – and that won't be the last accolade to go to this Singapore gin palace. A world-class opening team didn't disappoint and it's already gone from strength-to-strength, with the latest addition to the menu – which already included the world's biggest gin collection – a gin club.
2 We're sure that one of the next big drinking trends is going to be the "air". While that might mean mid-flight cocktails or cocktail bars taking over the lounge experience, it also means providing the same level of drinks for passengers as they are used to getting as consumers. Step forward The World Is Flat in Singapore's Changi Airport – doing just that.
3 Employees Only made an Asian pivot. What started with Singapore in 2016 has extended across the ocean to Hong Kong. With two busy bars on this side of the planet, EO has staked its claim of becoming a global institution, chicken soup and all.
4 What's that old saying about waiting for a bus? You wait for one New York icon to come along and then two come along at once? Well that's apt for Hong Kong right now, and while PDT hasn't made its start-of-the-year pop-up permanent yet, we're taking it. With two New York institutions now in Asia, it'll be interesting to see how this expansion model is accepted on this side of the world.
5 Big boys in Bangkok might sound like cause for concern (no judging), but not when it's a five-man bar supergroup debuting their first venture together. The quintet is Ueno-san, Nick Wu, Colin Chia, Ronnaporn "Neung" Kanivichaporn and Chennarong "Janz" Bhumichitr and the bar in question is #FindtheLockerRoom. For a speakeasy, it sure is making a lot of noise.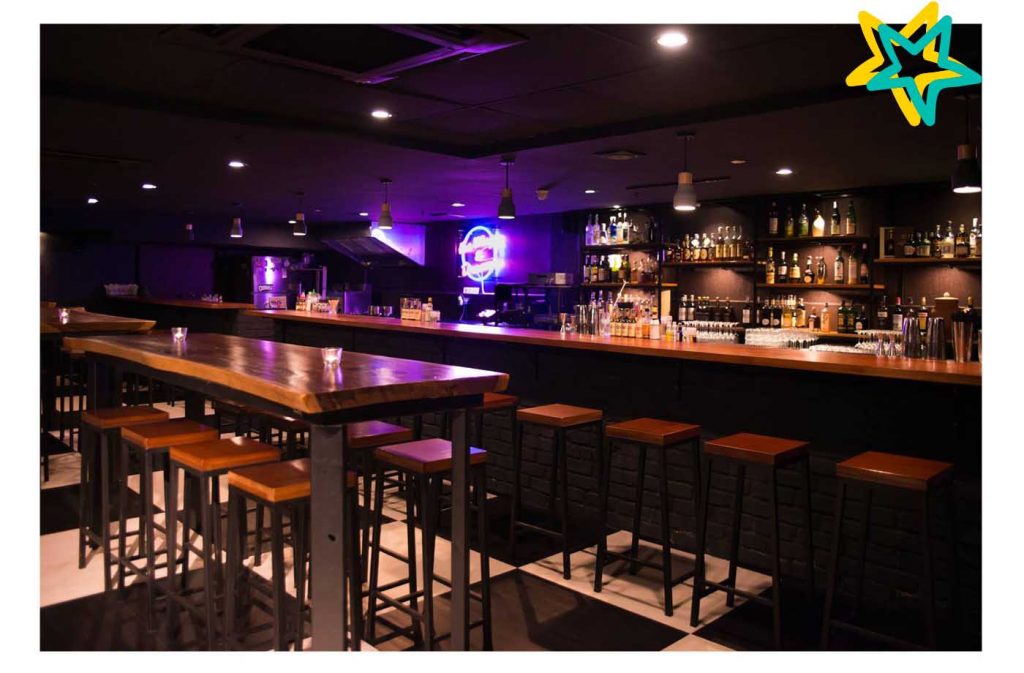 6 You don't know jack, but when it comes to Jack Rose, Callan Green and James Estes's Kuala Lumpur cocktail spot, you really, really should. Described by Green as "backlash against so many Sinatra-playing, vest-wearing, bowtie-wearing cocktail bars" it's a breath of fresh air focused on good drinks in a casual setting. And the menu design is worth the trip alone.
7 Junglebird knew it had big shoes to fill when it borrowed its name from Malaysia's national contribution to the cocktail canon, but since then, the rum bar has proven its mettle. The venue picked up Best New Cocktail Bar at the inaugural Bar Awards in KL, and co-owner Joshua Ivanovic scooped the Asian title at this year's Angostura Global Cocktail Competition. With 90 labels at opening and a view to expand palates towards the many shades of rum, they're no doubt contributing to the category's rapidly growing foothold in market share around the world.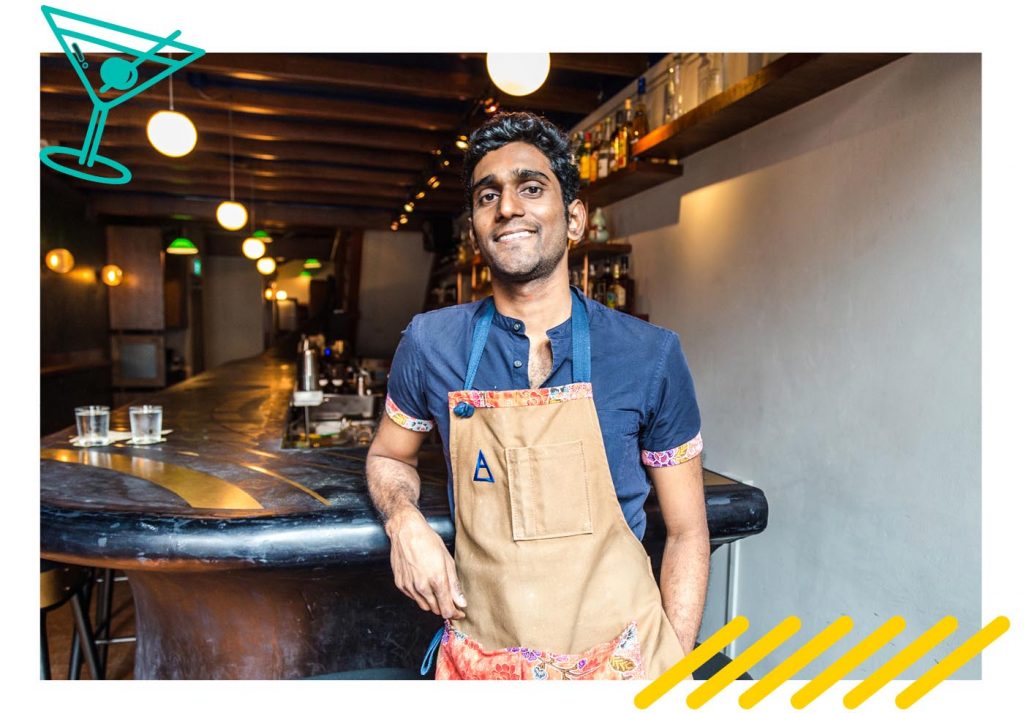 8 Vijay Mudaliar's concept for Native was simple: keep it local. He's done that with an eye on urban foraging, local Asian spirits and a sustainable drinks program. The result has seen Native fast become an award-winning bar that has earned the hardest accolade of them all: love from the industry.
9 Hailed as Speak Low mark two, Sober Company was arguably Shanghai's most long awaited opening and it didn't disappoint. Café, kitchen and cocktails in equal measure, Shingo Gokan assembled a team of global cocktail champs to bring it to life – only Atsushi Suzuki was bereft of a crown, though he'd picked one up (the Chivas Masters global title) by the end of the year. This taste of New York became a fast favourite.
10 The Black Moth's air of pre-opening mystery shed its chrysalis when it first flapped its wings at the tail end of 2016 in Beijing – close enough to 2017 for us to include it here. Hong Kong native Frederick Ma is behind the drinks at this "museum of liquid art" and his creations have helped both the bar's and his own growing reputations.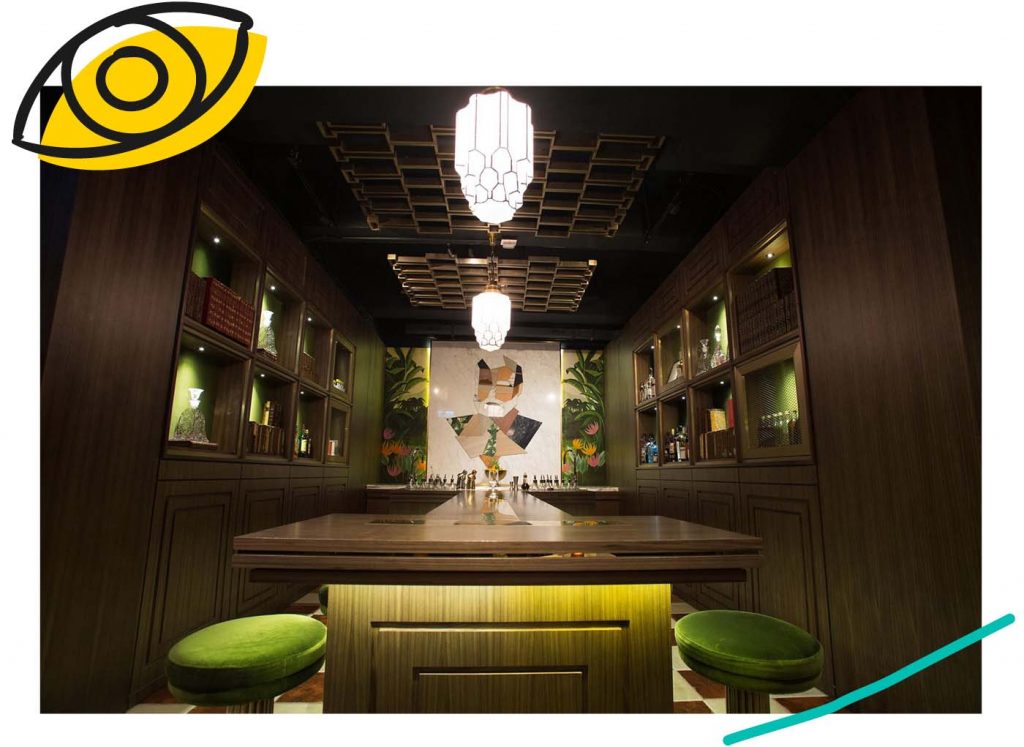 11 Three hotel bartenders walk into a bar may sound like the start of a joke, but if it's in Hong Kong, and the drinksmiths are Agung Prabowo, James Tamang and Roman Ghale, then it's no joke at all. The Hemingway reference at The Old Man is no coincidence and the author's fondness for classic cocktails has been reimagined by the trio thanks to modern equipment and endless creativity. A winning combination.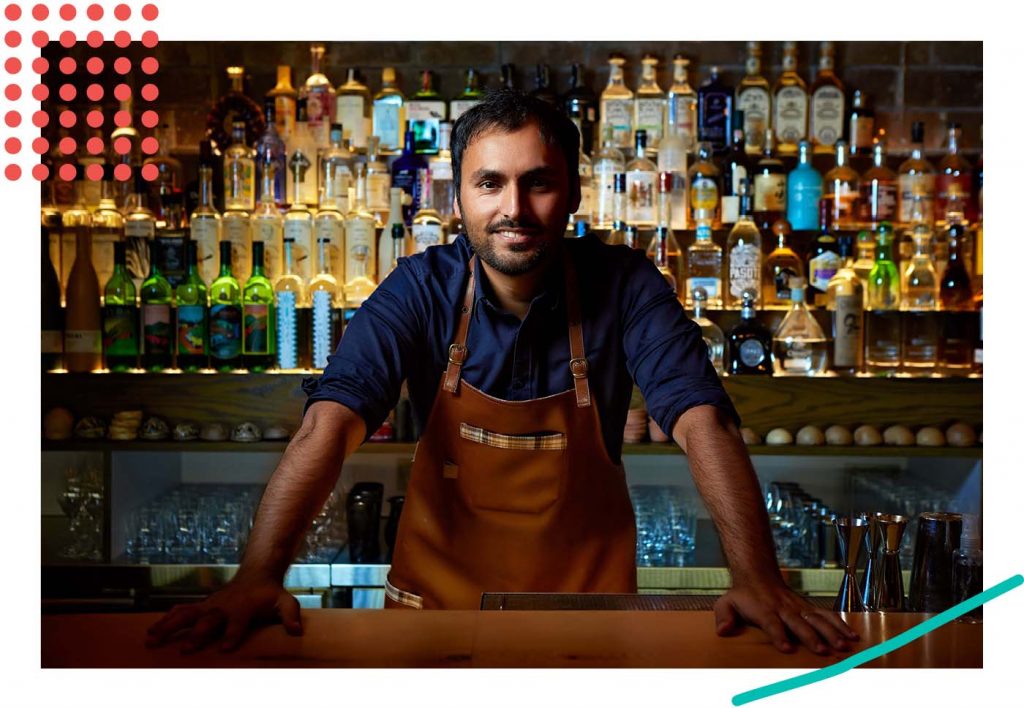 12 Jay Khan, like most other bartenders, long-harboured dreams of opening his own bar and in COA he's done just that. A love letter to agave made brick and mortar, this Hong Kong hostelry has made Sheung Wan that little bit hipper.
13 With this year's P(Our) festival dedicated to gender equality in the industry it seems apt that one of the bars on this list captures that too. Highball in Bangkok, a partnership between Kino Soh and Mlinssara Bhumchitr, is staffed entirely by women and is, in fact, the second outpost after Singapore for the concept. It's not been without its teething problems, Koh admits, but it's doing more than its bit to educate the city's drinkers.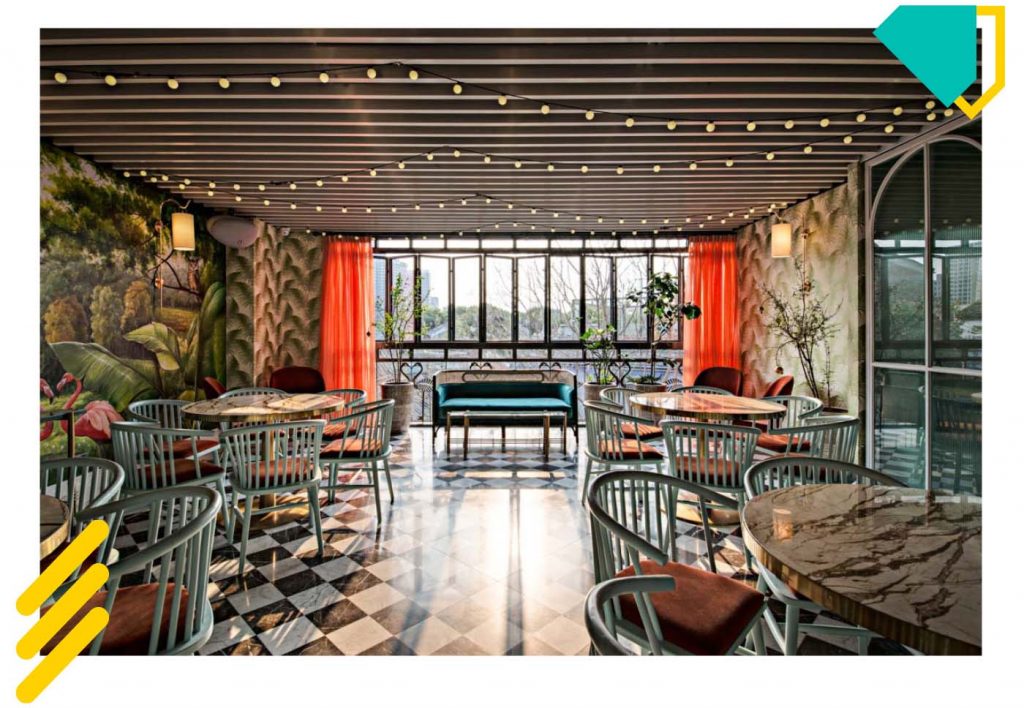 14 Foshan is not a place on the map for many people, not even those who live in Guangzhou, of which the city is essentially a suburb on the outer reaches of the metro line. The Locksmith aims to change that with a focus on fresh ingredients, fermentation and providing a service unavailable elsewhere in the city. Primarily a restaurant helmed by former Noma Australia chef Elijah Holland, the whole high-end affair has the potential to be game-changing both for the nascent market.
15 With predictions being laid down for as many as 30 new bars to open in the city in the coming year, all eyes are on Shenzhen and the talent that's to emerge from the city. Already, a raft of bartenders who've made it in the more advanced Shanghai and Beijing have consulted or opened outposts of already successful concepts – RMK Second Floor. The expansion of a much-loved Shenzhen izakaya, Shanghai-based bar star Jackie Lo (who's also worked for a stint at Singapore's Sugarhall) teamed up with owners Rex Wang, Manto Zhang and Xiaokai Cheng to bring modern classics, a menu of signature cocktails, and a few competition-winning drinks by China-based bartenders to grow a market thirsty for new experiences.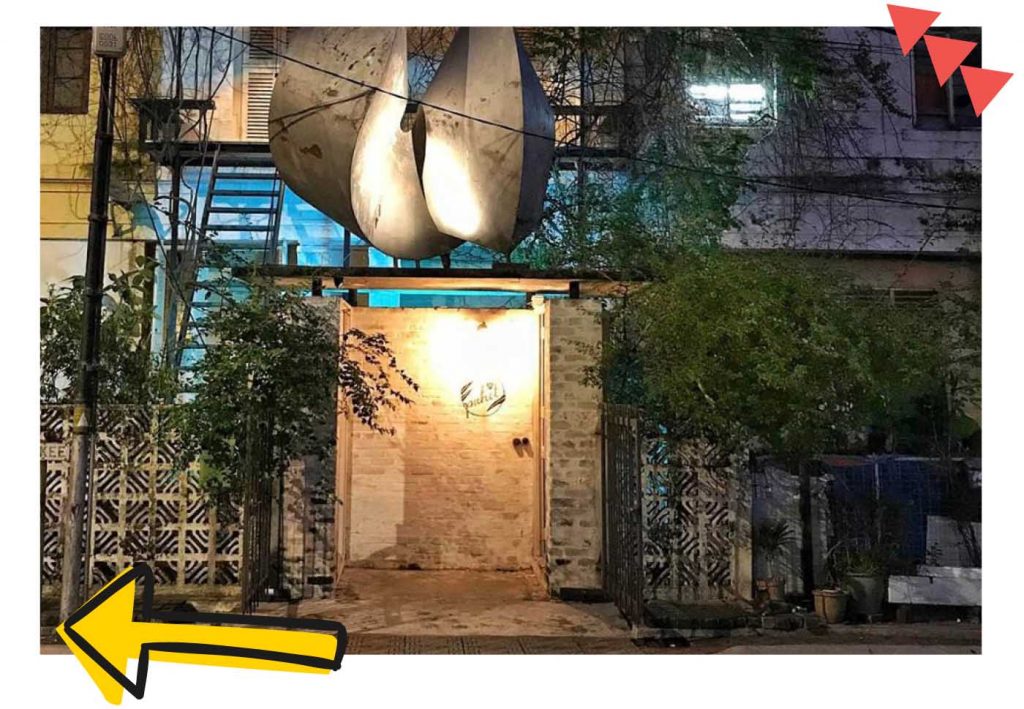 16 Hot on the heels of his first opening Coley, Chee Kheong "CK" Kho cut the ribbon on Pahit. The Malaysian capital's answer to Asia's obsession for juniper, his muted, residential address introduced KL's drinkers to gins around the world, and their cocktail making possibilities, each with a touch of local flavour with the likes of ginger flower, calamansi and pomelo revealing itself on palates here. And if that hasn't yet impressed, perhaps the gongs Kho picked up as Bartender of the Year and a Top 4 mention in the Best New Cocktail Bar category of this year's Bar Awards in KL might just do the trick.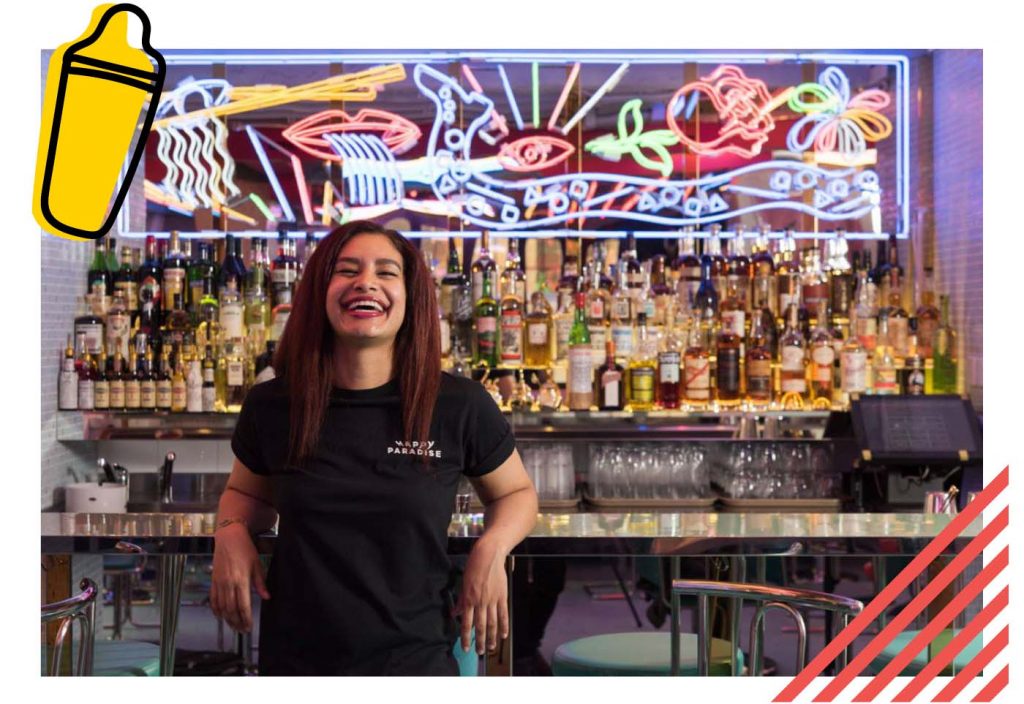 17 Happy Paradise in Hong Kong arrived on the scene packed with the star power of chef May Chow and its opening menu of cocktails consulted on by the city's Proof and Company crew. And while culinary thought has infiltrated cocktail making over the past few years, head bartender Chanel Adams is taking things a step further with the unabashed liberties she's applying to durian, soy sauce crystals and shaoxing wine, for drinks that pair with the inventive neo-Chinese cuisine at the restaurant-bar.