How Lily & Bloom is doing Christmas differently this year
John Nugent's giving Miracle its first appearance here in Asia. By Natasha Hong.
Christmas f&b promos are usually a big deal, even in some parts of Asia. But rather than whip up a menu of Christmas specials and call it a day, Lily & Bloom's head mixologist John Nugent's tapping up the savvy of New York bar Mace. After being to Mace's Miracle pop-ups in New York and Seattle – the festive concept now has a States-wide presence during the holiday season – he's giving Miracle its first Asian address this year.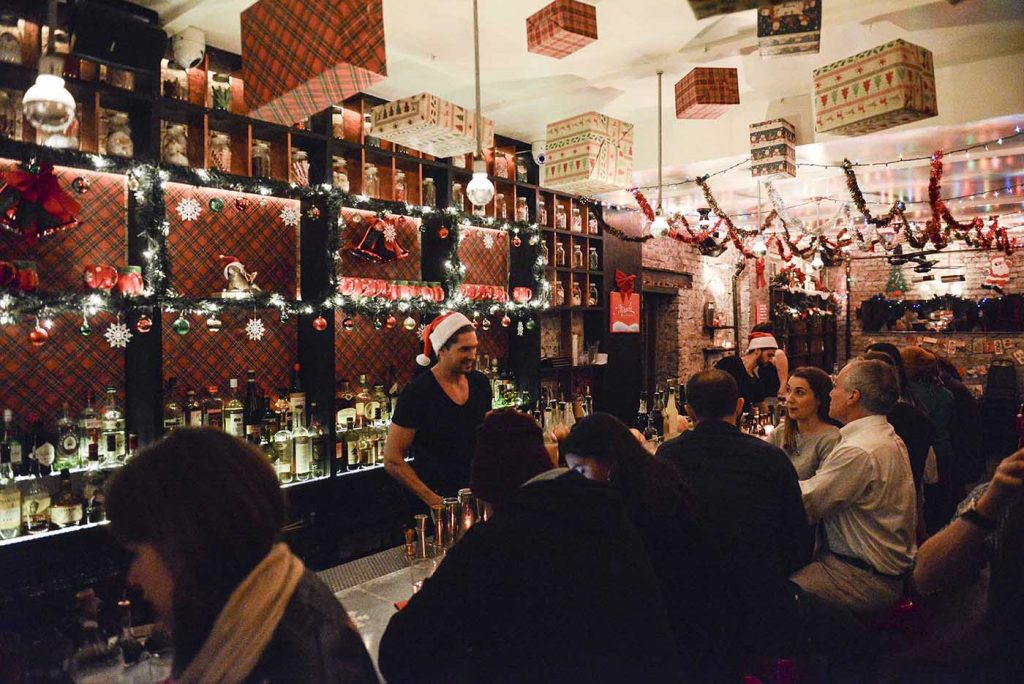 Miracle was first conjured four years ago by Mace New York's Greg Boehm, Joanna Spiegel and Nico de Soto, and since then, the franchise has grown from four locations in 2015 to 50 in 2017 – serving seasonal cocktails out of Santa pants mugs in delightfully tacky and holiday-themed drinking spaces.
The drink set includes creations like the Christmopolitan, You'll Shoot Your Rye Out and Bad Santa riffs on traditional winter flavours, all served in custom-made glassware designed and manufactured with Boehm's Cocktail Kingdom expertise.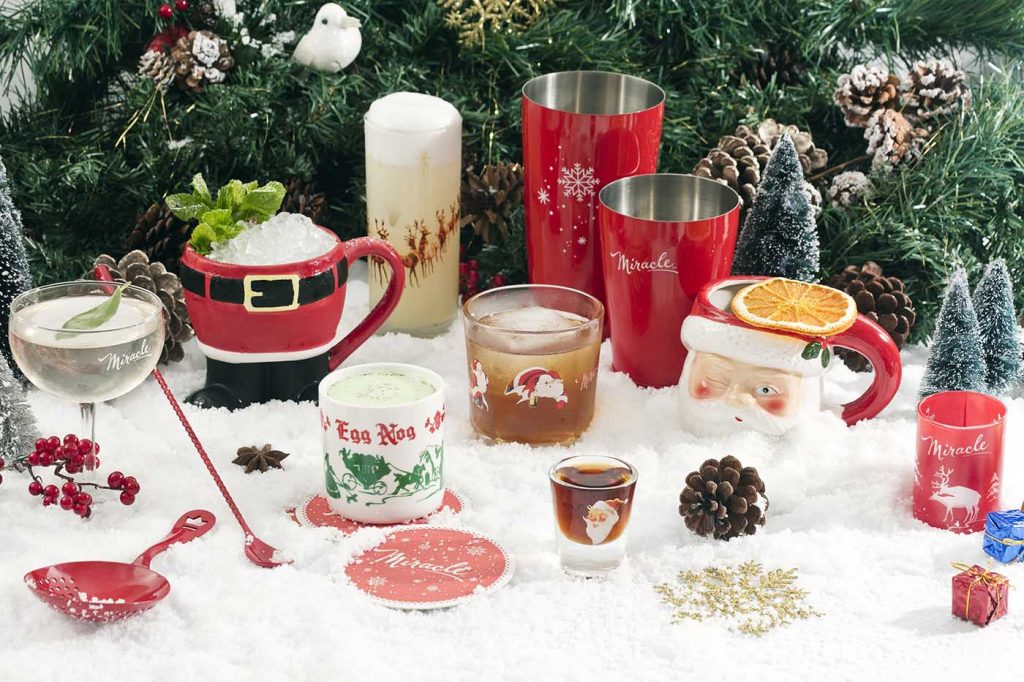 The rules for running a Miracle pop-up, says Nugent, are pretty simple. Bars like Lily & Bloom are briefed on the recipes for the drinks list, and the Miracle team offers tips on how other bars become successful at running their own takeovers. When it comes to the sums, most of the costs went towards buying the requisite glassware in which to serve the drinks. "They don't make a percentage of our sales or anything like that," he explains.
Beyond that, Lily & Bloom is pretty much given free rein to do what it needs to towards the success of the pop-up. In Hong Kong, one thing the head mixologist is adding to the holiday mix are bartender guest shifts. Joining him on December 14 will be Maison Ferrand's Asia Pacific brand ambassador Micaela Piccolo for a Maison Alone (geddit?) evening of cocktails like Why the Hell You Dressed Like a Chicken, Approved by the American Dental Association and Keep the Change, while McCaulay Culkin's Home Alone antics play out on tv screens around the bar.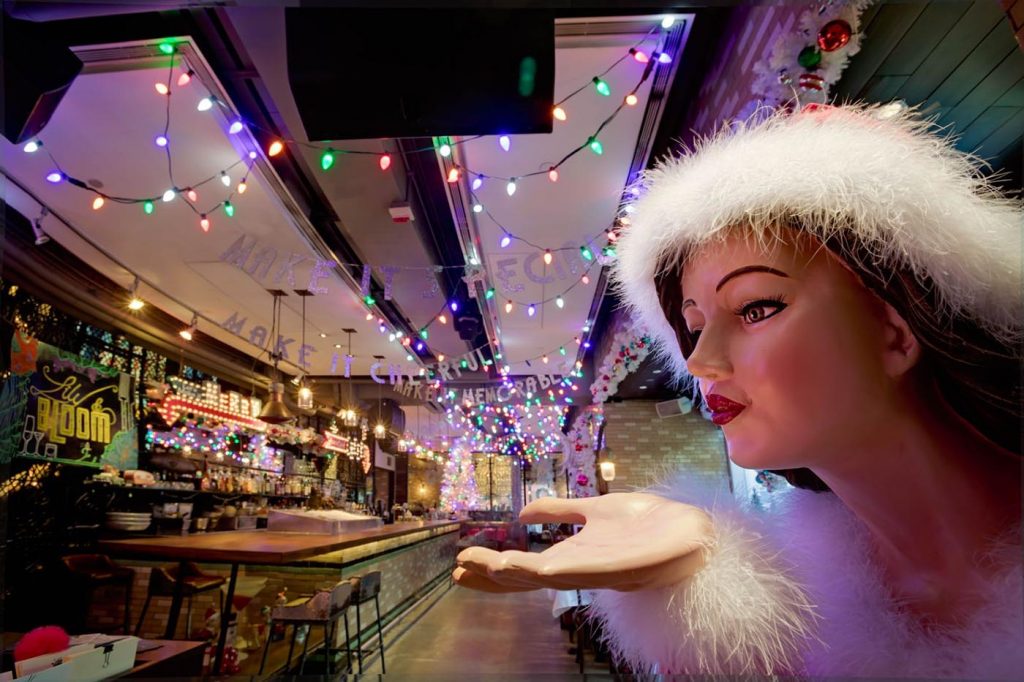 Lily & Bloom is already wowing guests by how they've transformed the bar into a Christmas-themed extravaganza. "We wanted people to be like, 'Oh my goodness, what are they even doing?' Drink the cocktails and be like, 'This is amazing and so silly' – just like the people back in the States we grew up with, who just go over the top with their Christmas decorations," says Nugent. Across the Hong Kong Central restaurant-bar's two floors, they've washed out its usual yellowish soft-white hues with technicolour Christmas lights, planted plastic trees, fake snow, glitter and "hipster looking Santa-type figurines that wear plaid and glasses". Sometimes staff will even hand guests fuzzy jackets to wear to match the spirit of the room. "It's so over the top," laughs Nugent. The barman's also getting into the spirit with a wardrobe of reindeer and Santa gear that he'll wear throughout December, as master of ceremonies for this particular Christmas madness.
This being Miracle's first foray this far east, it definitely was a plus that American transplant Nugent is pals with the concept's founders. "They're not struggling for bars to work with, so they have to choose as much as we chose them," says Nugent. "It helps that they know me well enough – so I called them and asked, and they were like, 'Great, just tell us what you need for HK and we'll make it work.'"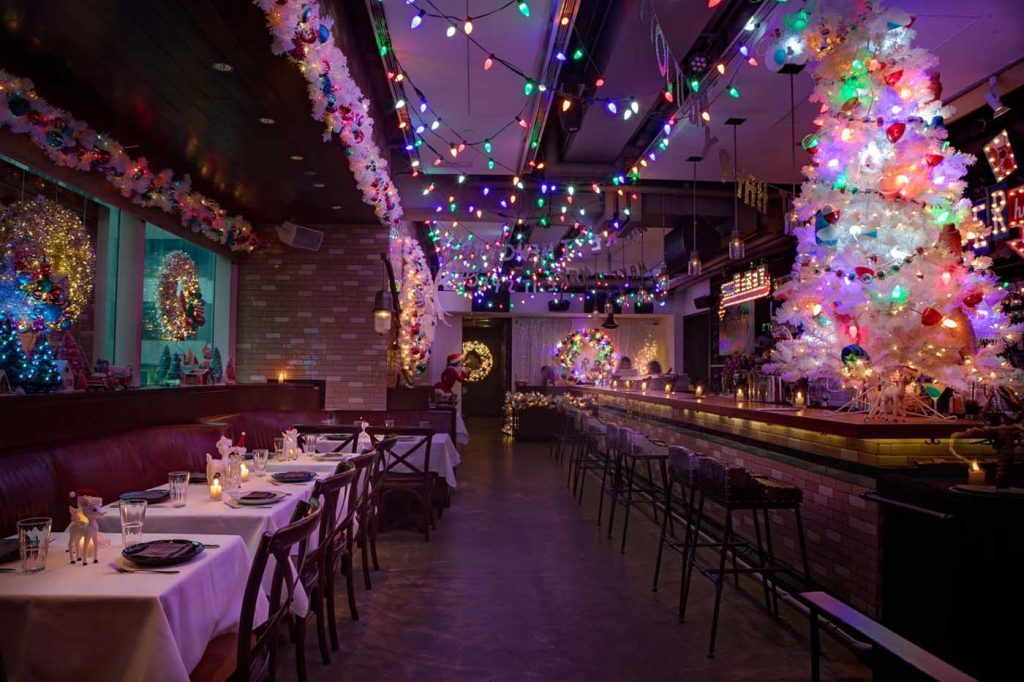 Asked whether he thinks a concept this steeped in Christmas feeling will work in snow-less Hong Kong, Nugent is confident. "Everybody in general loves a themed bar. The traditional notion of Christmas may not apply to Hong Kong, but what we want to do in a bar like Miracle is to take you away from your everyday life, give you great service, and help transport you away from the hustle and bustle of Hong Kong."
Miracle at Lily & Bloom is on from November 29 to December 30.
---
Lily and Bloom 5/6F LKF Tower, 33 Wyndham St, Hong Kong. +852 2810 6166, fb.com/lilyandbloom.