This post is produced in collaboration with DaVinci Gourmet.
The 2016 Cointreau Queens China winner Moe shows you how.
As many industry peeps in Shanghai know, Moe is so much more than a pretty face. Apart from running her own bar Module, she is also the owner of a low-key but successful tailoring business, offering bespoke services to local bartenders. Winning the Cointreau Queens China championship in 2016 certainly gained her a lot of publicity, but that doesn't distract her from experimenting with different ingredients and flavours. Here, Moe shows us her creativity by turning DaVinci Gourmet Intense syrups into jellies and sprays, to shows how innovation goes further than just pouring a syrup from a bottle into a shaker.
Tell us about your bar Module.
Module was opened five years ago. It was tiny, with only eight seats, so reservation required. We've expanded the bar this year, but our regulars are still used to calling in advance. We didn't have a drink menu before; now we offer one with ten cocktails which are mostly classics. I also create a few specials with seasonal ingredients. The menu is updated every two months.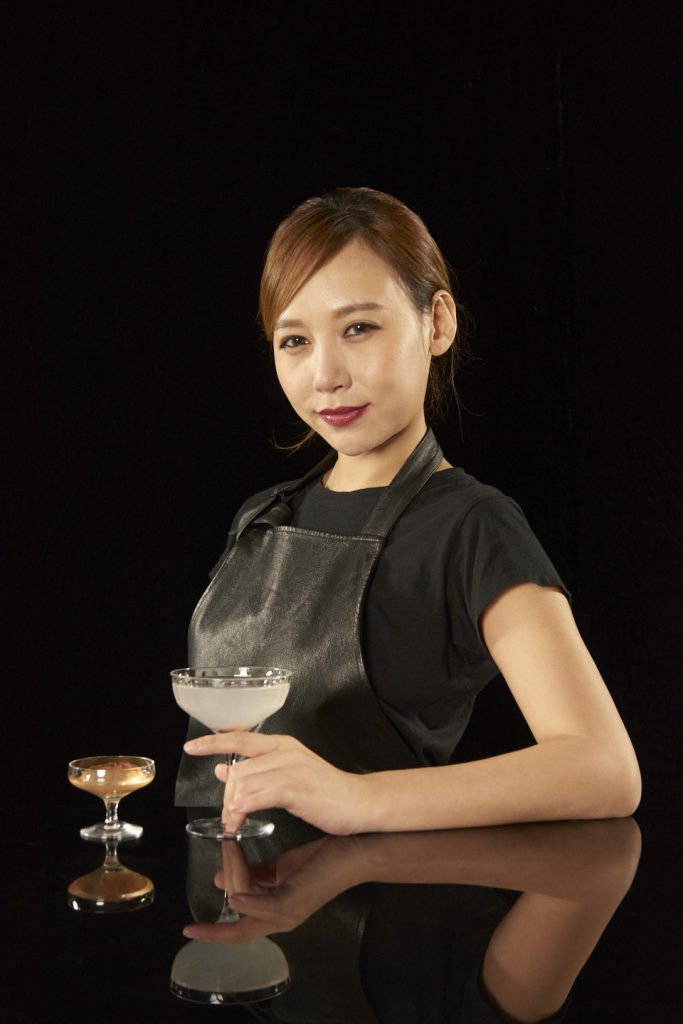 Where did you learn the craft?
I learned it when I was working in a bar in Hiroshima. So I'd say my bartending style is Japanese – precision is the key.
What's the inspiration for your DaVinci Gourmet cocktail?
The theme of my winning drink at Cointreau Queens last year was sakura, so I thought it would be a good idea if I could make a further twist with the DaVinci Gourmet Intense Cherry Blossom. To create a very light mouthfeel, I didn't just pour the syrup into the drink. Instead, I brushed around 3ml on the inside of the glass.
DaVinci Gourmet sakura jelly is definitely an interesting idea. What does it bring to the drink?
DaVinci Gourmet Cherry Blossom doesn't contain any sugar, so it's perfect for making desserts or sprays. Besides, Oriental Martini is a rather simple drink, so, to make it more interesting, I used sakura jelly to add some visual appeal as well as more flavour. The yuki salt I used in making the jelly is from Okinawa. I often go there for holidays and bring local ingredients back to Shanghai. Yuki salt isn't that salty and Intense Cherry Blossom doesn't have added sugar, so the jelly tastes just like sakura blossom, which brings a nice floral character.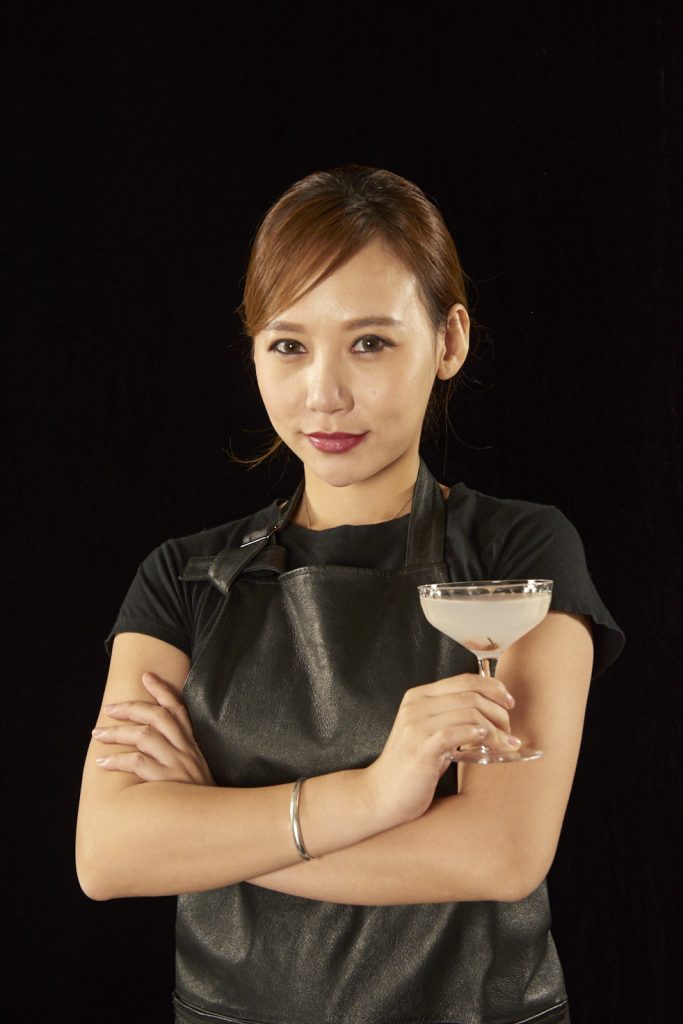 What's the thinking of using the DaVinci Gourmet Intense range as a spray?
I wanted to try something new and explore the ways to use these syrups instead of just mixing into drinks. Therefore, I chose not to squeeze a lime twist over the drink in the end: there would be some oil floating on the top and it wouldn't look nice. It's more pleasing on the eye to make a spray with DaVinci Gourmet Intense Mexican Lime, and you still get that lime flavour in your drink.
What are your other thoughts on using Davinci Gourmet's Intense range?
First of all, it doesn't contain any sugar, so it's a very healthy product. You can also get really creative and use it to make desserts for cocktail pairing. In cocktails, I suggest combining with fruit, vegetables or green herbs to create drinks that are really special.
Recipe (Click to view)
Oriental Martini by Moe for DaVinci Gourmet
---
To learn more about DaVinci Gourmet and its products, see their website.