Well, not quite the full colour spectrum, but Baldoria's range of vermouth proves that it doesn't all have to be red and white. By Holly Graham. 
With a continued growth in the low/no alcohol and wellness sphere, it's a wonder why no one is breaking new ground in the vermouth game up until now. We've stuck to bianco, rosso and dry vermouths for the longest time, with a handful of rose vermouths on the market, but with the rise in popularity of the likes of orange wine, why hasn't vermouth started to span the colour spectrum?
Enter Baldoria. Created by Ernest, in Boves, Italy using sustainability grown botanicals without the use pesticides or chemicals, the team kicked off their range with a dry, rosso and bianco to learn and understand processes. However, from the get go, Baldoria knew they didn't want to be limited by what's being done in industry and the "standard". 
"We wanted to show respect to original vermouths, but wondered how we could complete the family," says Daniel Schmidt, the CEO of Ernest and the Bonomoy Group (Little Red Door; Lulu White; Bonhomie, Paris). "We defined the Baldoria product family as complementary and singular. The products work well together, though also have a place of their own on the shelf. In that sense, they are both for trade and the home consumer for both cocktails and cooking."
The team questioned why no one was creating dry rosso? Why aren't rosé vermouths using real rosé wine? Why can't there be bitters that appeal to different cultures and palates? If orange wine is gaining popularity, why aren't there more orange vermouths? And set about answering those questions by going beyond red and white. 
The current Baldoria range features nine varieties; Dry, Rosso, Bianco, Rosé, Dry Rosso, Bitter, Dry Umami, Verdant and Orange Wine Vermouth. For us, it's the ones that go outside the box that appeal the most: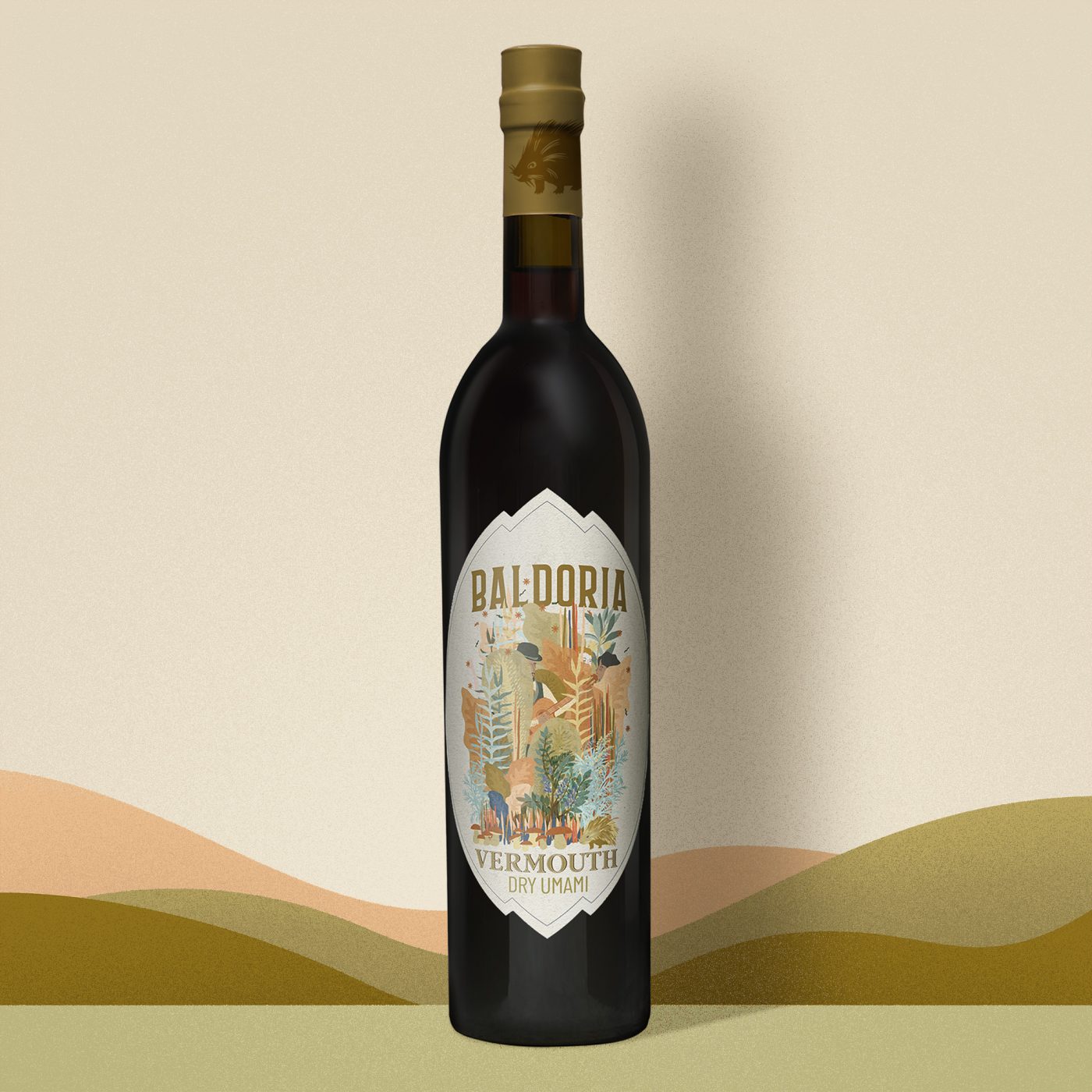 Baldoria Dry Umami
Designed with the Asian palate in mind and arguably one of the most unique vermouths in Baldoria's range, the liquid features macerated porcini mushrooms with kombu seaweed to create a full bodied burst of umami. Savory and meaty, the botanicals featured are the four wormwoods, genepy, clary sage, sage, ginger, rosemary, fennel, porcini mushrooms and kombu.
On the nose it's vegetal, with hints of anise due to the fennel, and  herbaceous from the sages and rosemary. On the palate, the vegetal flavours come through in bursts of green giving way to anise and an almost clove-like flavour. Makes for a unique take on a savoury martini or Gibson with Asian gins, or even Vietnamese Pho-inspired cocktails.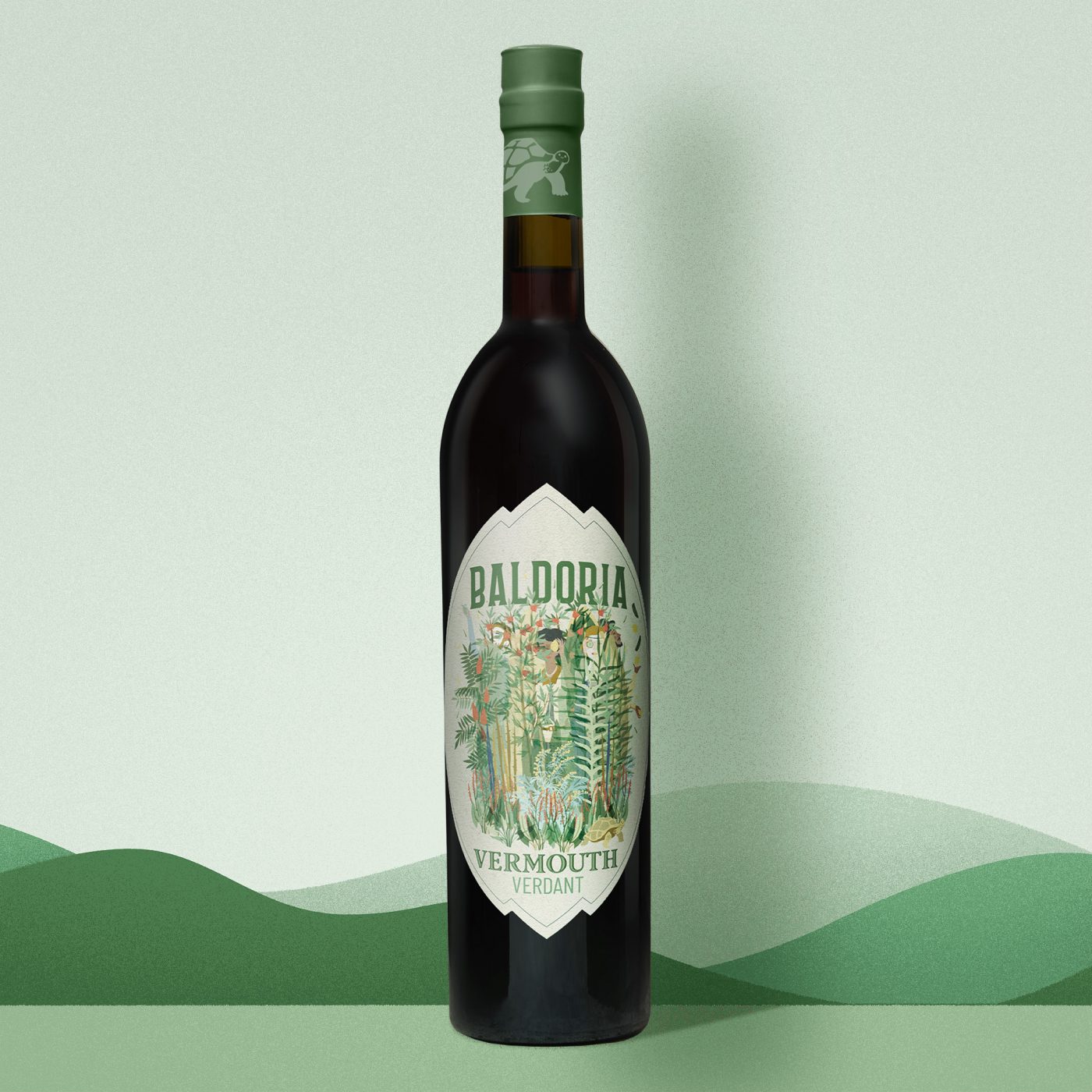 Baldoria Verdant
While Baldoria Verdant could easily modify any cocktail looking for the tartness of sorrel and lemon peel with anis and hibiscus, this vermouth would also appeal to chefs. Acidic citrus with a touch of sweetness, Verdant is refreshing and bright. Botanicals include wormwood, genepy, clary sage, sage, ginger, rosemary, lemon peel, sumac, hibiscus and sorrel.
On the nose, you're in the mountains with alpine and spearmint freshness, followed by lemon balm and distinct wormwood, punctuated by the sumac. On the palate, the wormwood is apparent, with a pine-fresh finish. That distinct pine flavours would work well with oaky or light Japanese whiskies, or a light French Rhum.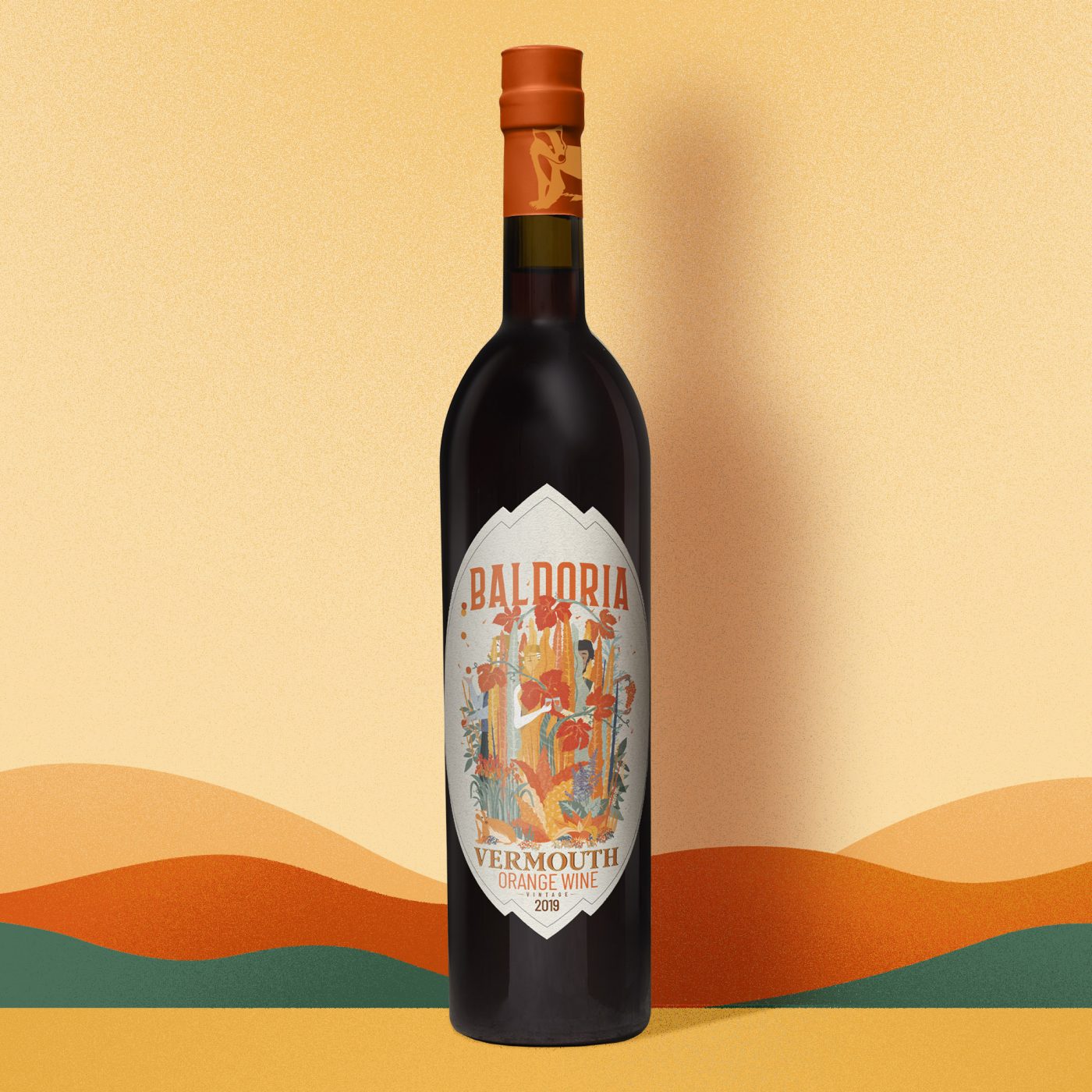 Baldoria Orange
Baldoria Orange wine is produced by Artana Wines in Georgia, believed to be the home of orange wine. Georgian wine making dates to 6000 BC, and the tradition sees ripe white grapes with skins, stalks, and pips are placed into a qvevri – a large clay amphora – which is then buried in the earth to stabilise the temperature and left to ferment for 5-6 months before bottling. 
Baldoria Orange is developed as a vintage and has a 2019 and 2020 vintage, with production about to begin on the 2021 vintage. Botanicals in Baldoria Orange include wormwoods, genepy, lavender, orange peel, summer savory and cinnamon. On the nose, it's pleasantly medicinal and rounded out by a sweetness and jasmine-like scent that is often present in orange wines. On the palate, there's a bright grapefruit – almost oleo saccharum-like sherbet flavour. Would work fantastically in a tequila Manhattan or Rosita.
Tato Giovannoni of Floreria Atlantico has created the ultimate balance of Baldoria Verdant, Dry Umami and Orange, including a touch of Dry:
Coctel Baldoria by Tato Giovannoni
20ml Baldoria Verdant
20ml Baldoria Dry Umami
10ml Baldoria Orange 2019
10ml Baldoria Dry