12 top bartenders from around the Asia discuss how to nail ordering an off-the-menu drink, how to return it nicely if it's not to taste, and why you should sometimes maybe skip ordering one in the first place. By Natasha Hong.
01 Know why you're ordering a custom cocktail
Tailor-made, custom or bespoke cocktails – however bars choose to bill it on their menus and Facebook pages, there's no escaping the trope that has helped define craft cocktail bars during the Speakeasy 2.0 era. And while the industry usually nudges punters towards the classics, or a something-for-everyone menu of signature drinks, there's still a time and place for a just-for-you drink, lovingly personalised to your specifications by an attentive drinksmith.
But first, you'll first need to get into the right mindset to order. "There are a lot of guests, especially in Bangkok, who like to show off and order a customised drink to feel more special," says Eat Me Bangkok's bar manager Pop Direkrittikul. While that's not an entirely bad reason to ask for something unique from your bartender, the better way would be to study the menu first, and then if nothing jumps out, ask. "I believe the best time to order a bespoke is when the customer doesn't know what they'd like to drink," shares Ounce Taipei's owner Yee-Hung Soong.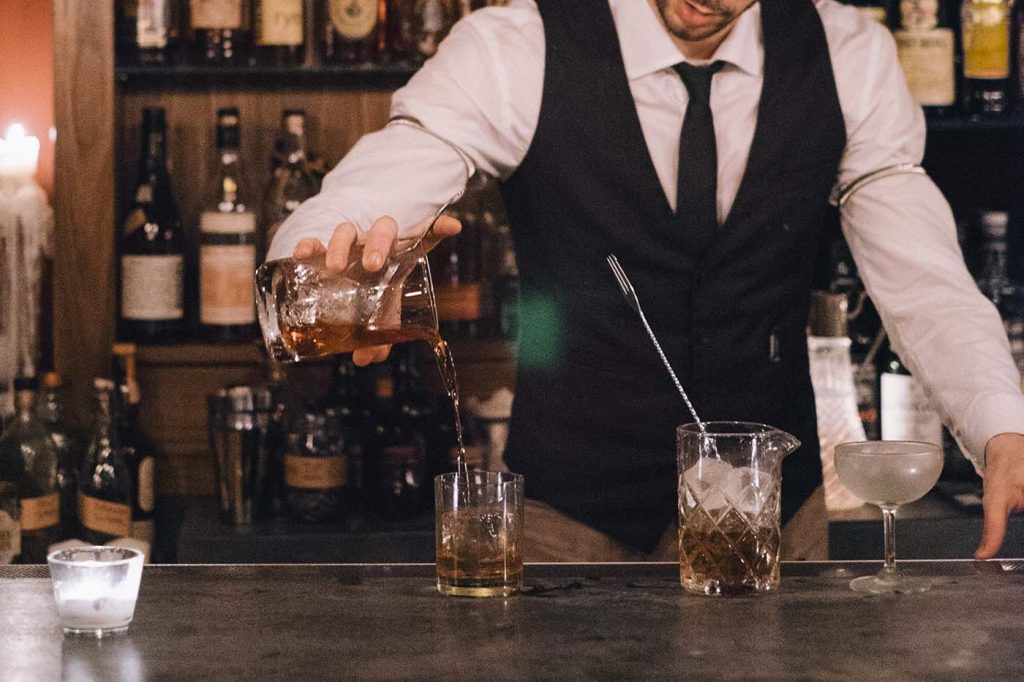 02Knowing where (and when) to order matters
Not all bars are made equal. Most good cocktail bars are staffed by a team ready, eager even, to take on the task of improvising a cocktail on the fly. But don't show up at a dive bar expecting a beautifully garnished masterpiece, or swagger into a cookie-cutter G&T-serving hotel bar and ask for something to match your friend's nail colour. When in doubt, one way to make sure is to look for the invitation to order one. Chris Hysted-Adams, general manager of this year's Spirited Awards Best International Cocktail Bar, The Black Pearl in Melbourne says, "On every menu we release, there's always fine print mentioning that if nothing on the menu tickles your fancy, then we can definitely talk about a custom creation."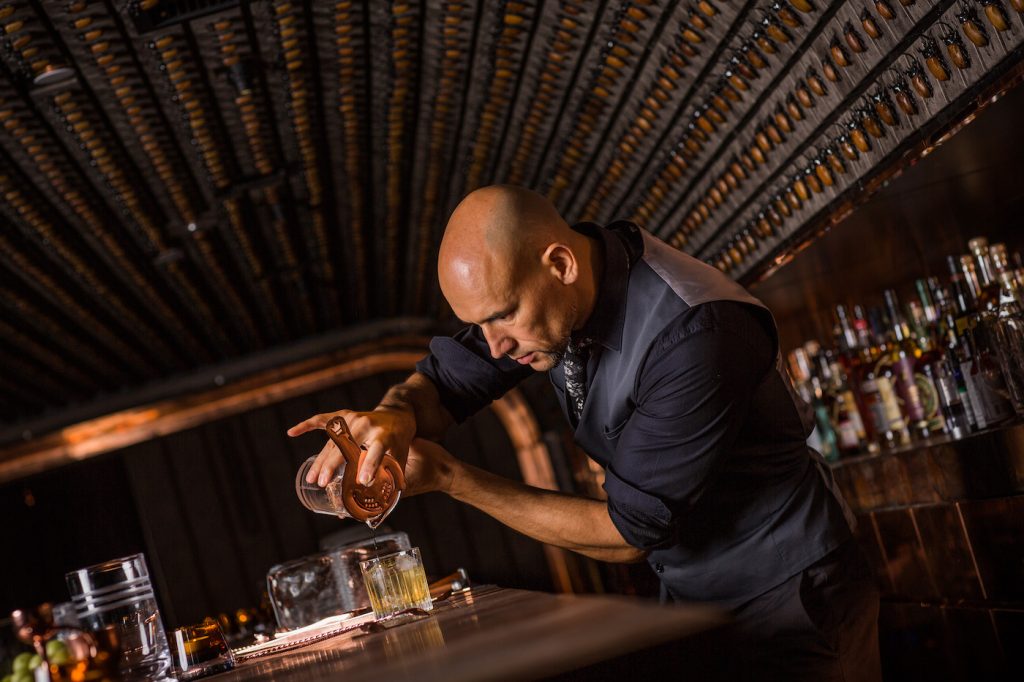 "You'll want to see what kind of ingredients they have," explains Joseph Boroski of the eponymously named J.Boroski custom cocktail-only bars in Bangkok and Hong Kong. "See what the bartenders are doing and talk to them to see if you can to get feedback about the drinks they like." If they get specific and display a familiarity with their cocktails, says Boroski, you should be in good hands.
If you're going to try asking anyway, note that some bartenders may be hesitant if you're ordering one off the bat. "In our industry, diversity and creativity is key. However, I rarely prepare a bespoke cocktail for a first-time guest," says the former bar manager of VEA Hong Kong Kirill Runkov. "I prefer to get to know them before crafting something unique. This helps me to get to know my guest's taste before introducing them to something new." Daiki Kanetaka, owner-bartender of D.Bespoke, which specialises in making only tailored drinks in Singapore, concurs. "You can try ordering one when you trust the bartender, both in his capability and his familiarity with your flavour preferences."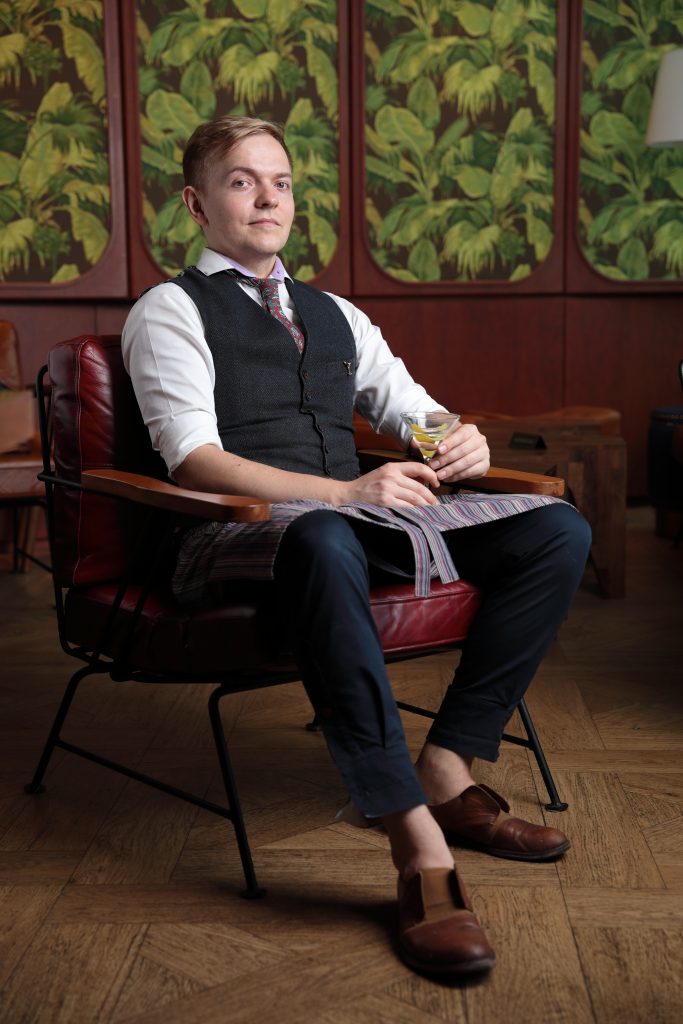 03 Ready to order? Get specific
Like ad men, bartenders such as Adam Westbrook, formerly from KL's Skullduggery and now the head of beverage development at the M Group (behind venues like Chaze, Lavo and Prince in Petaling Jaya), see drink-making as a creative challenge. "As with any creative brief, the more information the bartender has, the better equipped they'll be to deliver something really unique and appealing." Talk to the bartender about flavours you like, and as Kanetaka elaborates, "Instead of sweet or sour, what kind of sweet and what kind of sour?"
Din Hassan, Singaporean bar veteran and CE LA VI's head mixologist also suggests the most important thing is to tell bartenders what you don't like: "Some customers explain what they want too much that they forget to tell us what will ruin the drink for them." Boroski also suggests sticking to a couple of ingredients for greater success. "What I tell my bartenders, and what I'll do if you tell me too many different things that won't go well together, will be to ask you to select two of your five ingredients, and maybe save the rest for another drink."
04 Things they don't want to hear
"Never ask a bartender to create something based on your mood," says Kae Yin from Taipei's AHA Saloon. And the worst thing you can do, stresses no-menu venue owner Dave Koh of Bar Stories in Singapore, is to order a drink based purely on its looks. "Don't just ask for a beautiful Instagram-able drink and not care what it tastes like – we actually get that a lot," he says. "Some customers will say they want a beautiful cocktail and it doesn't matter what goes in it. That marginalises our craft, and hurts our feelings a little. Don't do that. Keep an open mind, give us a bit of latitude and let us work our magic."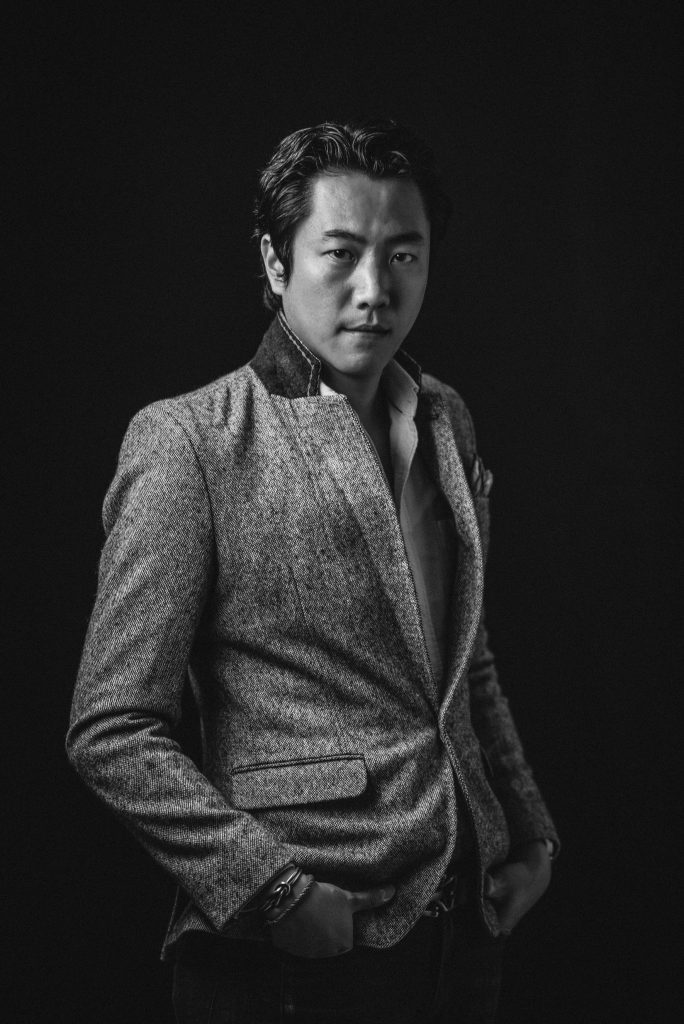 Bartenders like Kanetaka also do tend to get a little miffed if you ask for a copy of an original cocktail you had somewhere else, "Customers shouldn't try to get a drink they had at another bar. Every bar is unique in its own way." Boroski also thinks that trying to replicate a night out you had somewhere else is a no-go. "If you say you had a drink once and you want that bartender to make it again, you're setting yourself up for disappointment because it's very unlikely that the bartender understands what you're imagining in your mind."
05 It's not about wowing someone else
For your first custom cocktail, at least, choose flavours you're comfortable and familiar with. "If you're not feeling particularly adventurous, try ordering a drink prepared with a familiar rendition of ingredients as this will minimise the chance of an unsatisfying cocktail," says Runkov. Lester Ligon of ABV in Manila, which specialises in classic cocktails, offers another tip: "Always tell the bartender about your go-to drink. That way, they can figure out what family of drinks it belongs to and offer a riff or a twist on it."
And remember, that drink you order is for you. "Some guests order drinks that they feel the bartender will like or be impressed by – it's not their experience, it's yours!" says Westbrook.
06 But, sometimes, surprises do work
"I once had a regular tell me she detests gin and didn't want any cocktail with it," says Bar Stories' Koh. "I asked her if she had any allergies (a crucial step if you're going to customise cocktails), and when I presented her cocktail, I told her I put vodka in it (I actually used gin as the base spirit). She said this was the best cocktail she'd ever had. When I revealed that it was made with gin, she laughed! She routinely orders gin cocktails now."

Taipei's Kae is especially adept at combining ingredients unique to each other, and for his cocktails, he likes to tease guests with things they specifically don't want in a cocktail. "I would ask if they truly dislike the ingredient, or don't understand it. Occasionally, I add this specific ingredient in the cocktail just to challenge them, and surprisingly, they often turn out to love it."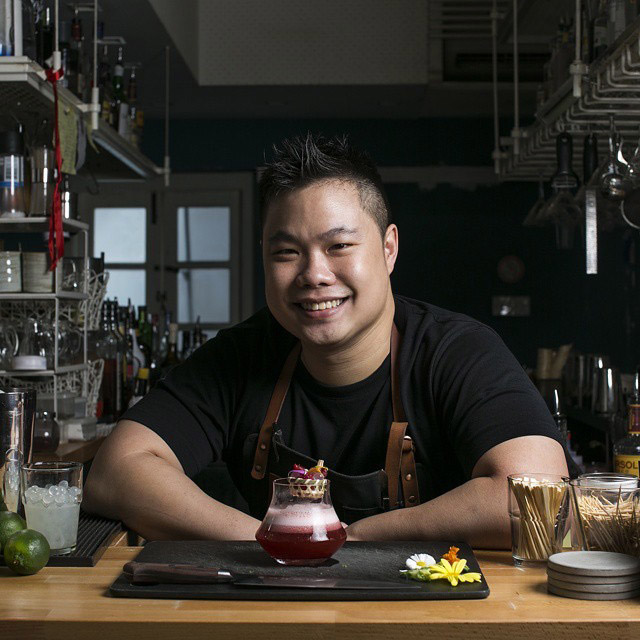 07 Bartenders tend to be great readers of body language
Whether you're aware of it or not, your bartender is usually watching you take that first sip of a cocktail he or she's just made for you. "Look in the customer's eyes and you can see a lot there," muses Direkrittikul. "If the guest really likes a drink, their eyes will be shiny, and a small (or big) smile on their face. You can also tell a fake smile if someone is trying to be polite. Looking at the pattern of drinking as well, if the guest doesn't really drink the cocktail."
Soong, from the menu-less Ounce, believes it's not all that straightforward in Taipei. "The Taiwanese tend to linger on their drinks, so sometimes it's tough to gauge by the speed they consume their cocktail." So, instead of watching their reaction to the drink, his team will watch for other signs instead. "If they enjoy the drink, they'll be more than likely to enjoy everything else, so it's generally a positive sign that the drink is working for them."
08 And if you don't like it, feedback will fix it
"Don't finish the thing then demand a refund – say something once you've received your cocktail if you don't like it," warns Hysted-Adams. As awkward as it may be, it's always better to give your bartender a chance to fix your drink for you or offer you another one if it can't be salvaged. Manila's Ligon says that keeping mum tends to be a problem where he works. "Most Filipinos are very polite. They won't really let you know if they don't like how their drinks turn out – they'll always say it's good, regardless of whether they touch it after the second sip. They'll only let you know if you're persistent." Melburnians are sometimes "embarrassed" to express their opinions on an undesirable cocktail too, says Hysted-Adams. But the key, he says, is to "always aim to not make them feel stupid for returning a drink either."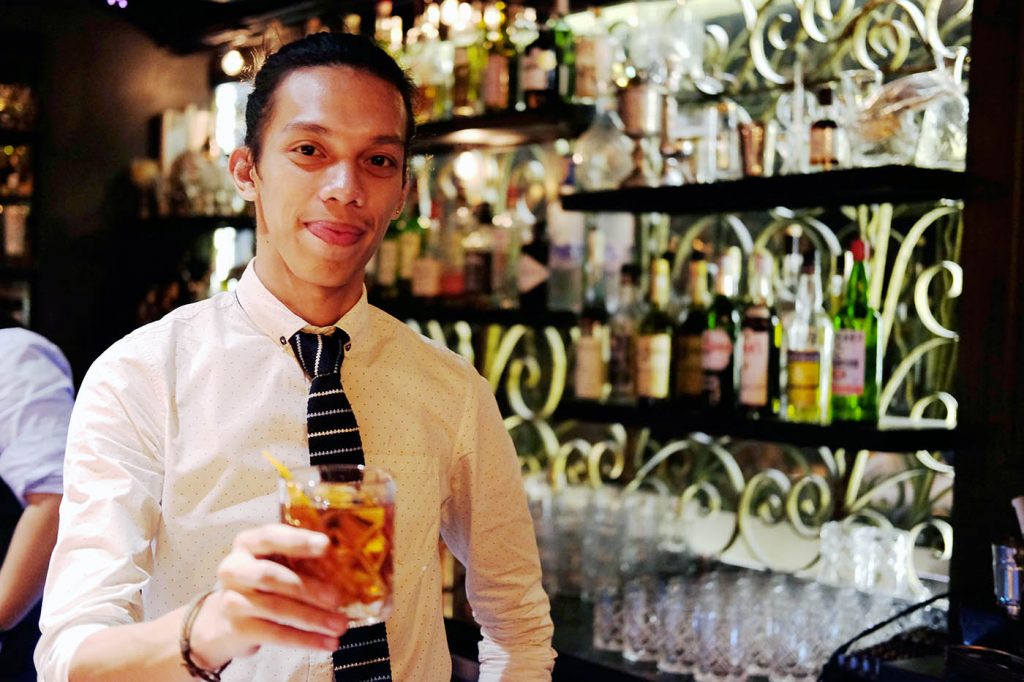 One way Koh might try to get you to be honest about your drink is to ask more questions. "In Asian societies, people may not want to voice their dissatisfaction when asked about their experience. I usually ask specific questions to draw out an answer – was it too sweet or too sour? Did a particular ingredient overpower the cocktail?" Be specific with your feedback, so your drink maker can help make emptying your glass more pleasant. "There's been times when it takes a couple of times to fix a cocktail, but it's actually more rewarding for us when we fix it and you go, 'Oh, this is exactly what I wanted'," says Boroski.
And, remember, no drink can ever be fixed online after the fact. "They should feel free to let the bartender know immediately instead of taking it to social media," says Chee Kheong "CK" Kho, owner of Pahit and Coley in the Malaysian capital. "I will attempt to improve the drink, and if they're still not satisfied, I'll make a new one."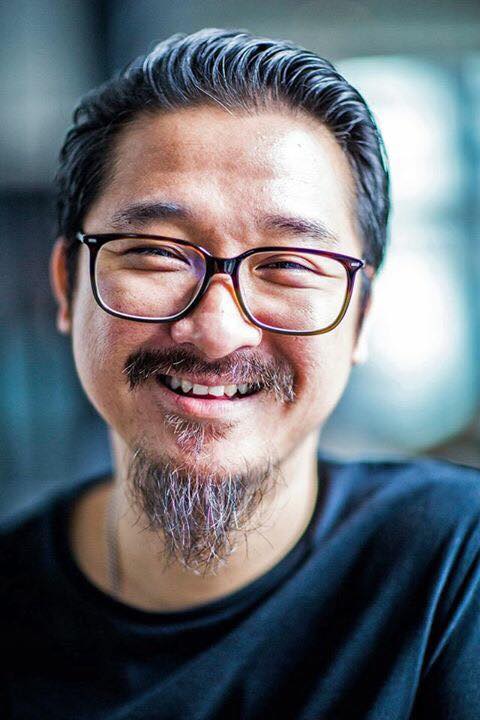 09 No feelings were hurt in the making of this (bad) drink
Of course, you shouldn't take a drink that doesn't meet your specifications personally. "There is a difference between 'poorly executed' or 'not enjoyable' and 'I'm just not into it' – the former is certainly on the bartender, but the latter can happen sometimes without it being anyone's fault," explains Westbrook. So don't get upset.
Likewise for bartenders. "It's world-crushing!' laughs Ligon. "I'm just joking. I know everyone has their own preferences. And after all, I'm still part of the hospitality industry, which caters to consumers' needs and wants, so I'm cool with it." Mentors like Koh – who has had no menu from day one of the seven-year-old Bar Stories – train their bartenders not to take rejection too hard. "I'm fine with it," he says. "Sometimes we don't get the translation right the first time – I always tell my guys to not take it personally. Sure, it might be to my cost if I have to throw your cocktail away, but I stand to make more money if that guest comes back."
And if you've achieved synergy with your bartender and your cocktail is up to par, Boroski proposes tipping your bartender for his efforts. "Tipping is one way to let your bartender know you appreciate what they're doing, and that you acknowledge their creativity and talent."