Kuala Lumpur. October 21. Fastest worker wins. By Natasha Hong.
The unsung heroes in our trade are about to get their moment in the spotlight. As part of The Bar Awards' week of activities when it rolls into Kuala Lumpur from October 19 to 22, they've partnered with MY Bartender's Handshake and Junglebird to organise an "American Ninja for bartending" – as Tron Young dubs it.
"The Lead Panels in all the cities – Hong Kong, Singapore, Bangkok and Kuala Lumpur – all brought up their desire to honour their respective city's barbacks, but from The Bar Awards point of view, we figured it would be difficult for consumers to understand and relate to the concept of a barback," explains the awards' editor Young. "The Lead Panel in Kuala Lumpur came up with a solution and suggested a separate competition to honour our prep peers, and help the public understand the integral role they play in bar operations."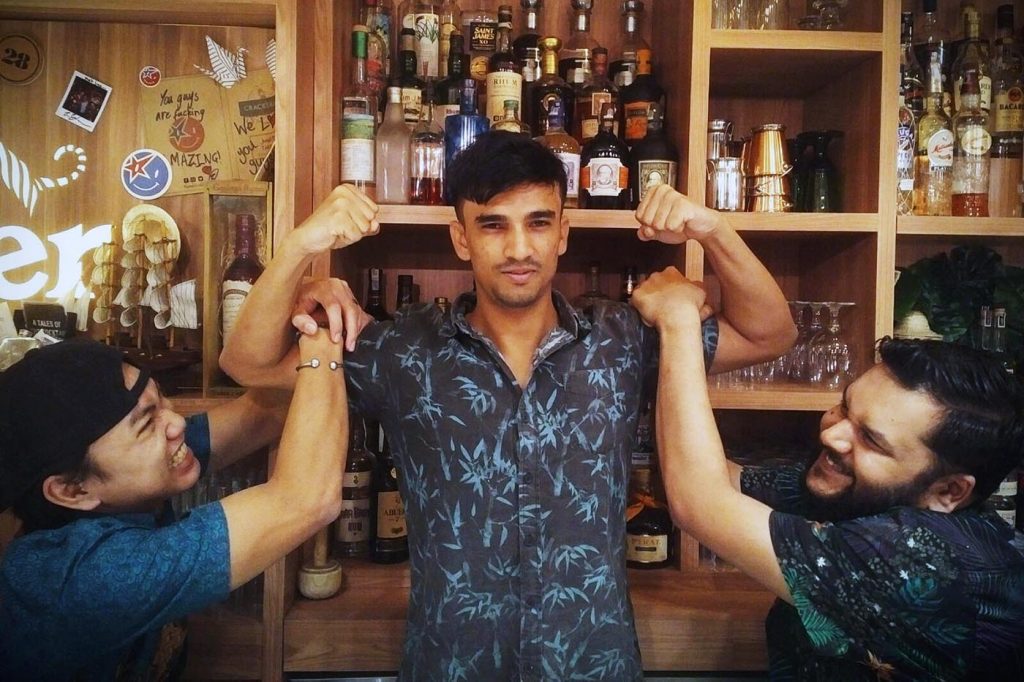 The result is an afternoon obstacle course at Jack Rose, held in conjunction with an open-to-public, six-bartender guest shift from noon to 6pm on October 21, a day before the awards' big announcement. Competitors will have to go through a six-station obstacle course of the following stations:
– Challenge 1: Contestants will race from the Start/Finish line to a shelf of bottles and conduct an accurate stock count.
– Challenge 2: Handed a list of bottles to collect, they'll need to transport 12 bottles as fast as possible to the first station.
– Challenge 3: On the 12 bottles, stick on speed pourers.
– Challenge 4: Clean, rinse and dry a set of bar equipment at Station 2.
– Challenge 5: At Station 3, make a lime cordial following a recipe.
– Challenge 6: Run to the stock shelf, grab a beer keg and race back to the Start/Finish line to complete the course.
And as much as it is about speed, it's also about quality. Judges will evaluate the barback's performance at each station, as well as taste their lime cordials to make sure they're up to par.
"The challenges we came up with were designed to not only replicate the jobs a good barback would do daily, but with a few extra things thrown in," says Divyesh Chauhan, co-founder of Junglebird, explaining the challenges. "As they hopefully aim to progress to become bartenders, we have included jobs that they would be expected to learn, like stock counting, making syrups and cordials. Hopefully the games will reveal the next generation of bartenders."
The four competitors with the fastest times will be announced and awarded on the day, and at The Bar Awards party on October 22, the overall winner of The Barback Games will be announced.
Anyone in the bar industry can register, but priority for the 20 spots will go to any barback either from Malaysia or visiting from abroad. And to keep things fair, more experienced bartenders taking part will suffer a 15-second time penalty each if they mess up at any of four of the stations.
Registration for The Barback Games is open until 11.59pm on Saturday, October 8. To sign up, fill in the form at this link.
---
DRiNK Magazine is the official publication partner for The Bar Awards 2017.