This post is produced in collaboration with DaVinci Gourmet.
Watch the award-winning Korean bartender work his magic with DaVinci Gourmet.
Impeccably dressed and gentle speaking, Duui Hong is the bar captain at Le Chamber, a sophisticated speakeasy famed for its creative cocktails and impressive whisky collection in Cheongdam-dong, Seoul. It was opened by Diageo Reserve World Class South Korean champions Lim Jae-jin and Eom Do-hwan in 2014, and fellow World Class country winner Park Sung-min joined later as the manager. In an interesting twist, Duui worked his way to representing South Korea at this year's global World Class final in Mexico.
Duui likes to explore different ways to use traditional Korean ingredients in his cocktails, so he can surprise his guests – locals and tourists alike – with unlikely yet pleasant combinations. He certainly surprised us with his Hazelnut Creme Royale, a chic and complex rendition of the classic Irish Coffee.
Want to know more about Duui and his drink making style? Read on.
How did you get into the bar industry?
In South Korea, men have to do the military service for two years. When I was in the military, I talked about my future with a friend. He asked me what kind of job I wanted to do in the future, and I said I hadn't thought about that. Then he said bartending was an incredible job. I asked why and he told me a story about a man in America going to a bar for the last time before attempting to kill himself – he told the bartender all about his life and why he wanted to end it. That really inspired me. Bartenders can't decide people's fate, but they can listen to their stories. I think it's a really charming job.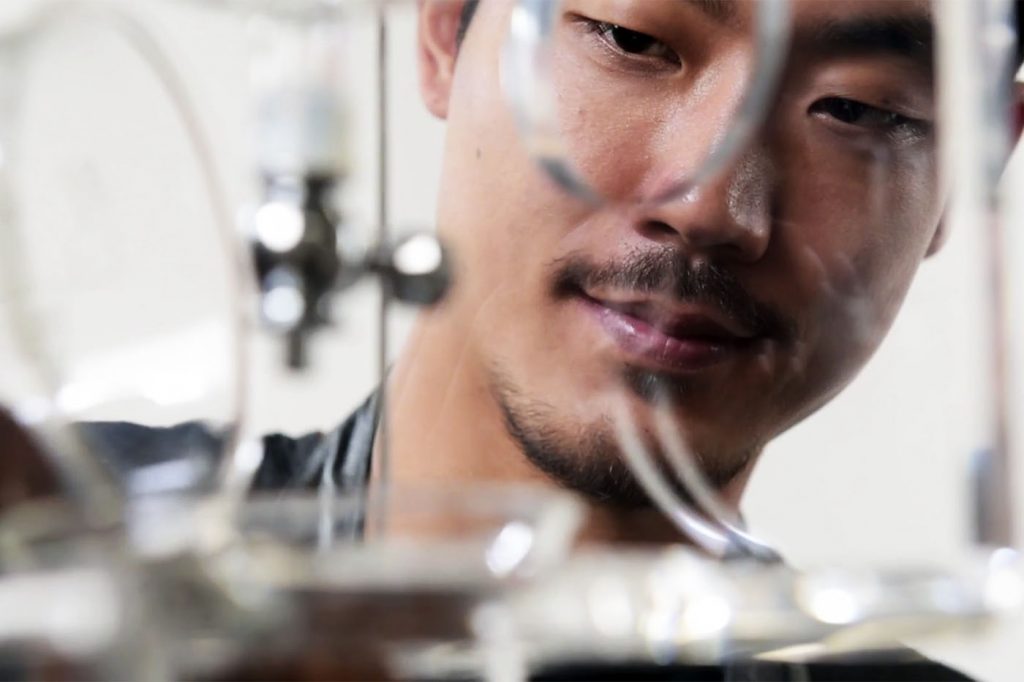 You're known for using Korean ingredients in your cocktails. Can you give us some examples of what's worked for you?
When I taste something new from another country, I always try to think of what Korean flavour it's most similar to. For example, I made a Whisky Sour twist in one of the World Class challenges this year. I paired doenjang (Korean soybean paste) with Talisker – it complemented the flavour of the whisky and gave a little body to the cocktail. I also used fermented vinegar instead of fresh lemon because our culture is very famous for fermented food and that can add a natural, yeasty taste note. Then I replaced sugar syrup with honey syrup because Korean people believe honey is very good for your health.
When I use traditional Korean ingredients in my cocktails, I'll make sure the taste is balanced. If it tastes strange, it's a bad cocktail. You know cocktail culture comes from the west and I live in the east, so it's my challenge to use Korean ingredients in harmony with ones from other countries.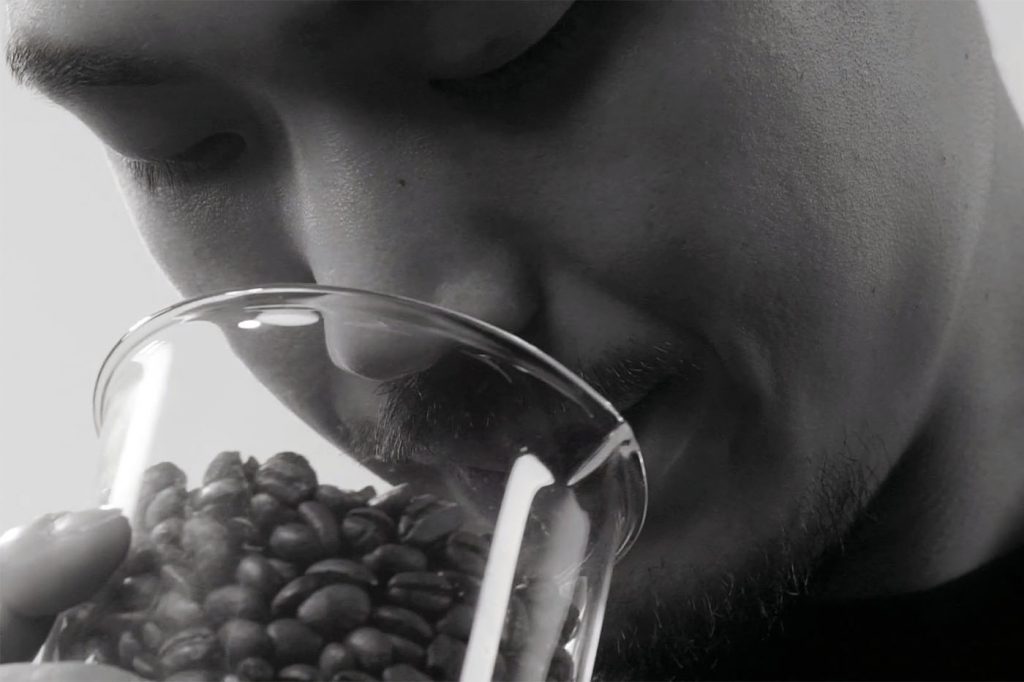 What's your inspiration for this cocktail?
My cocktail is inspired by Irish Coffee, but it has more complexity and character. I used DaVinci Gourmet's Intense Hazelnut to balance the smoky and bitter notes of the coffee beans. The drink features cognac, coffee and Intense Hazelnut, so the flavour is bold from the dark spirit and roasted beans, yet at the same time mildly nutty and fragrant. Then for the foam, I wanted it to be different, something floral, fruity and slightly citrusy – Intense Lychee does just that. I also used a little baijiu for the surprise element. People usually think baijiu is high in alcohol content, but it drinks easy in this cocktail. One sip, and they'll be like, "Oh, is this baijiu?"
What are your thoughts on DaVinci Gourmet's new Intense range?
When I think of syrups, they're usually very sweet, but DaVinci Gourmet really focuses on flavours. The taste is natural and refreshing. Customers want to spend their money on natural things; they don't want artificial stuff."
To me, Intense captures the essence and aroma of the real ingredient. You can recreate the notes of hazelnut in a drink, without the hassle of sourcing the nut, and that saves a lot of time. And you'll save money too!
Recipe (Click to view)
Hazelnut Creme Royale by Hong Duui for DaVinci Gourmet
---
To learn more about DaVinci Gourmet and its products, see their website.