The celebration of the original cocktail heads to the region this November. By Natasha Hong.
Our drinking calendar is filled with days and weeks dedicated many classic cocktails, but the world's oldest mixed drink is now looking to wrest back some of the spotlight for itself. Old Fashioned Week, first organised in 2015 by Paris-based rum expert Cyrille Hugon and Maria Loca bar owner Michael Landart, aims to do just that by celebrating the stirred drink worldwide from November 2 to 11.
To take part, bars are encouraged to take the framework of the Old Fashioned (spirit, sugar, bitters) and run with it – although to count your drink a part of the week, you must use at least two of the participating brands in your drink. These include Havana Club rum, JM Agricole Rum, Monkey Shoulder and Wild Turkey, while Angostura Bitters is a must as the main accent for the cocktail.
This year, the organisers have stepped up their efforts to grow from last year's 180 participating bars across 14 countries. They hope to pull more bars in Asia to take part through the appointment of Asia ambassador Max Traverse (owner of Honi Honi Tiki Cocktail Lounge) and Korea ambassador Bob Louison (organiser of Sool Bar Week).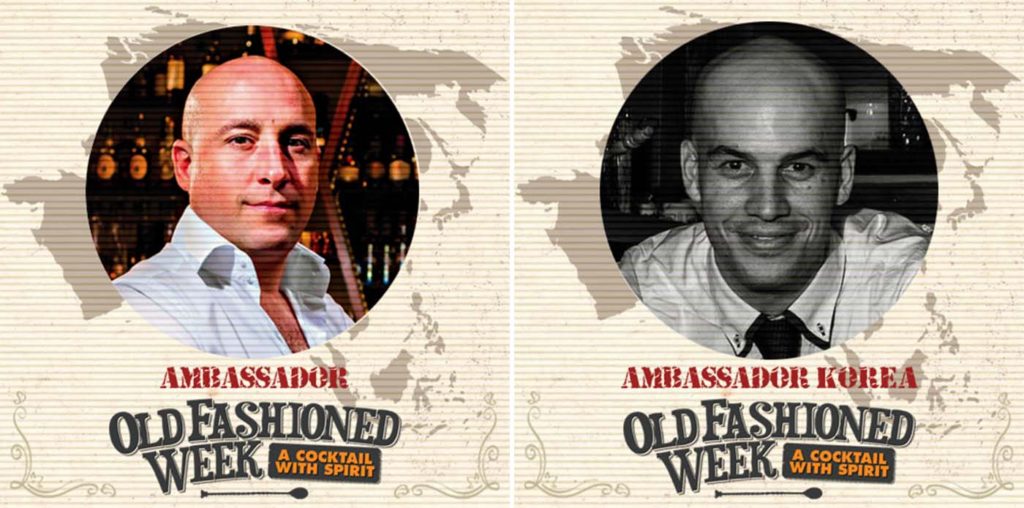 To date, Traverse has signed up 22 bars in Hong Kong, Singapore and Kuala Lumpur, including Employees Only Hong Kong, Lobster Bar & Grill at the Island Shangri-La, The Back Bar, Flagship, Neon Pigeon, Jungle Bird and Coley. The list is set to grow as the duo enlists bar groups and independent bars to proceedings.
Bars are encouraged to sign up early with Max (Rest of Asia, maxtraverse (at) gmail.com) or Bob (South Korea, bobspirit.it (at) gmail.com), or add their venues to the Old Fashioned Week website before October 20.
For more information on Old Fashioned Week, see their website.