The Woods in Hong Kong is at the forefront of the canning revolution with its new opening, Kwoon. By Natasha Hong.
Cans are by no means revolutionary when it comes to buzzy libations. The six-pack of beer has become a part of our party lexicon, we recently tracked the novelty of wines for millennials going into cans, and brands like Slow and Low are relying on that good ol' "sex sells" approach to hawking their retro-tinned Rock and Ryes online.
At Hong Kong's Kwoon, however, the canning machine is going beyond hype by claiming to becoming the first canned cocktail bar in the world. It's about moving past bottling to make their signature drinks portable, and solving manpower issues when the team is toted out for bartending events. This offshoot of the seasonal produce-driven The Woods is a narrow drinking space on the Sheung Wan end of Soho is also doing its part to reverse the cans-are-for-cheap-drinks convention crammed into our drinking psyche by 7-Eleven drinks. Setting up their system was a laborious six-month undertaking by co-owner Victoria Chow and operations and business development manager Alexander Ko that tested them beyond their bartending skills.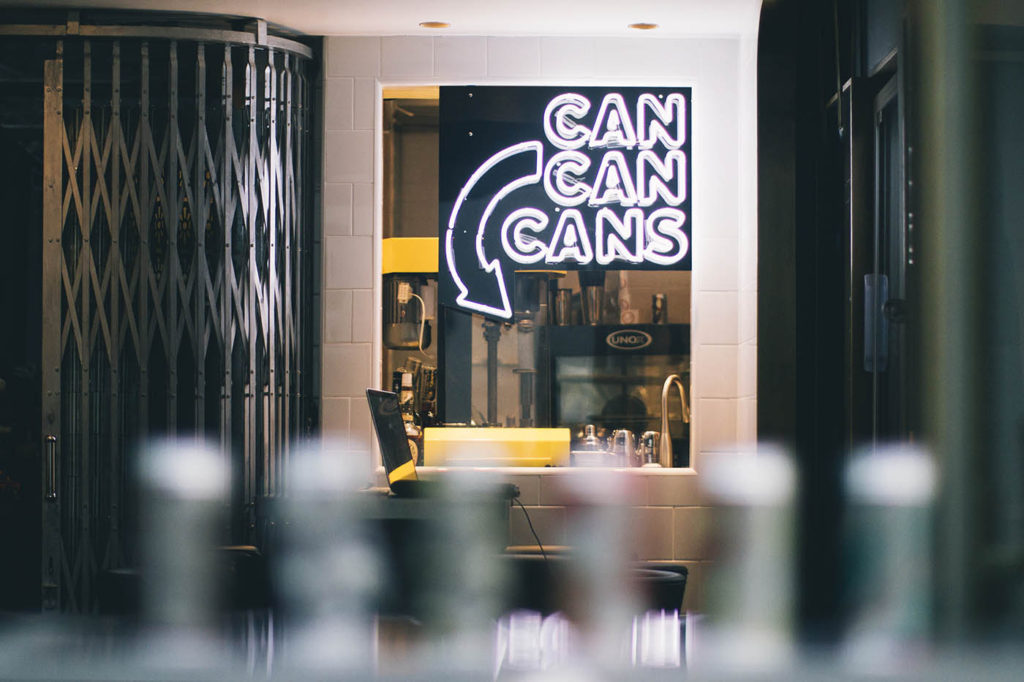 The story starts, not surprisingly, with beer. "Craft beer is kind of why we actually got into canning cocktails," explains Chow. "We were originally bottling cocktails, but it wasn't ideal for keeping carbonation or drinks fresh – because it's transparent and the caps leak oxygen. Then we heard about the Crowler," a device that beer bars are increasingly using to dispense takeaway beers. Having convinced a local commercial drinks canner to think much more micro than their usual runs of 300 to 500,000 cans per order, they were soon in possession of their own smaller-scale canning line and a method to deliver more better-preserved drinks to deal with the business' many corporate tie-ups.
But selling the idea to a commercial canner was merely just the beginning of their woes. By the time the foundations for Kwoon's concept was laid in 2016, The Woods was already familiar with techniques for keeping cocktails shelf stable. In place of short-lived citrus, the team were muddling their own oleo saccharum to impart the flavours and scent of citrus to their bottled cocktails. For acidity, they brewed their own shrubs to add a more enduring zing to their drinks. To improve the consistency of the product that was going into tins, the team picked up the skills to test brix sugar levels and pH content of their drinks.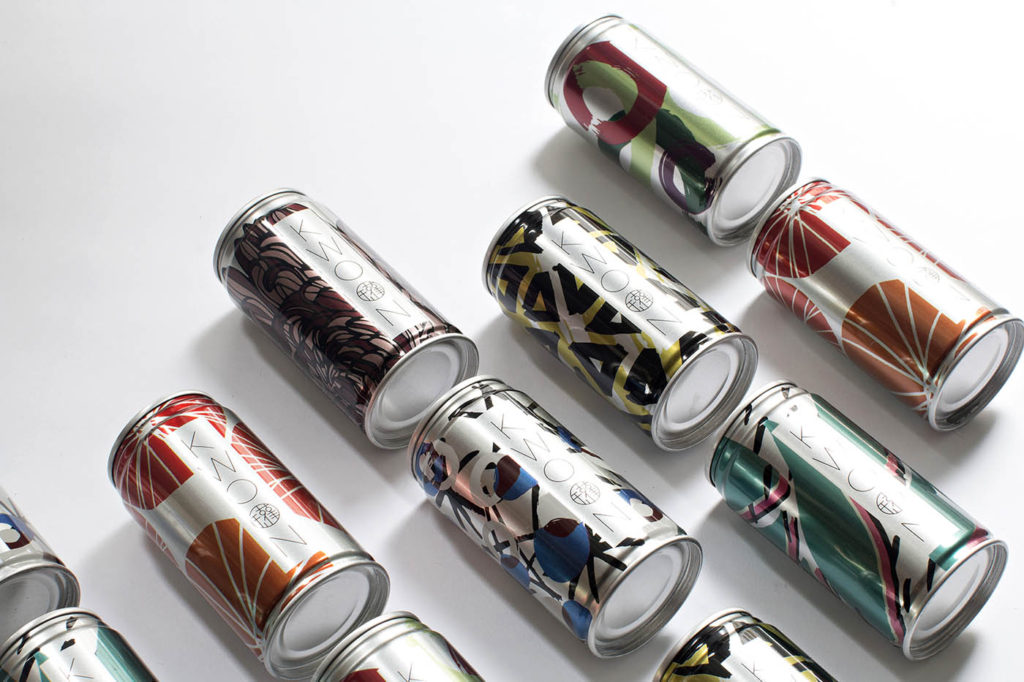 "The biggest lessons we learned in this process of canning cocktails was how much engineering goes into a simple can," says Ko, who is an engineer by training. "It's not a simple process of just closing the can." The team found themselves in a four-month quagmire of machine adjustments and calibrations to finally seal a can that they could guarantee wouldn't spontaneously pop open while sitting in an ice box on a junk boat somewhere.
Ko explains the arduous process:
"The thing about canning machines is that there're about six degrees of adjustments. Each has to be calibrated to within 1/100ths of a centimetre. So, as you can imagine, it took us many tries to first, find out what we were doing, and then finally, to get everything right.
If you look at most commercial canners, they have special control equipment and microscopes, and special cutting machines that can pull apart a can without damaging it so you can inspect the seal. In our case, we didn't have any of that. We had to do everything by eye and by field testing. We'd literally drop cans by eye level to do a check.
We learned a lot of things about mass production, which you don't really do as a bartender. Yes, we can churn out a bunch of cocktails fresh all the time on a Friday or Saturday night, but this is a whole different animal."
With the canning line fully functioning and tuned, a whole new host of opportunities has cracked open for Kwoon. At their retail/drinking bar, for example, their goal is to act as a showroom for how cans are just as great a vessel to drink out of. "We thought that because it's such a new category, we needed to have a physical space for people to come and see the canning process, and answer the questions they may have regarding cans." When they step up to the bar counter, punters get to watch the bartender dispense their first cocktail like the Thai chilli-spiked Tom Yum Cooler, or the tequila-groni Desert Rose into 180ml cans designed by Chow. Subsequent drinks are usually served by the glass because "we want to show that the can is as good a vessel as any," says Ko.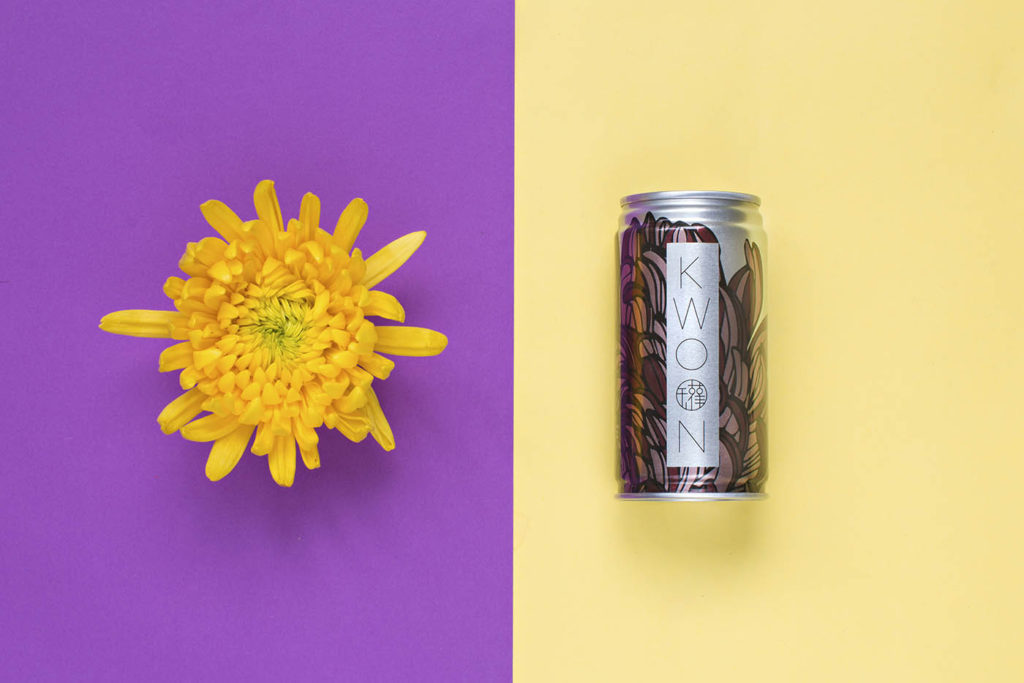 On the events side of the business, Kwoon offers clients the option to have their own custom designs and cocktails on 1,000-can-and-up orders. "This is absolutely perfect for events with over 300 people in attendance," explains Chow. "Having physical bartenders keep up with serving people at a fast-paced event like that is a struggle, but the cans make things a lot easier." And with their first big, 10,000 can order inked by high-end department store, their canned craft cocktails have also opened new retail possibilities for drinks that would have typically required extra effort to go to a bar to enjoy. Their website doubles as a retail storefront for delivery orders. Plus, consider it a quality perk that they're still able to churn out those quantities in-house: "Basically I can put out 70 cans in 30 to 40 minutes here," says Ko.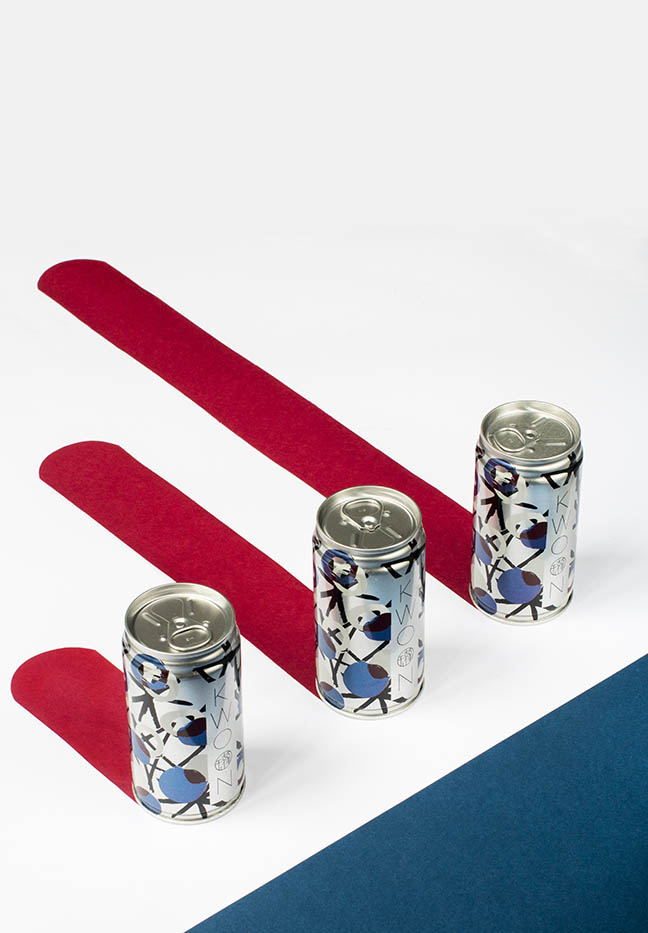 If turning to the tin is in your mind's eye though, the Kwoon team won't be the first to tell you that you're down for a tough undertaking. "After we launched this, a lot of people actually told us they'd thought about getting into canning as well, but it was too much trouble to go through with it," says Ko. "I still think there's a high barrier to entry, and I'm not talking about the perception to cans. I'm talking about the high level of expertise required – I was previously an engineer and it already took me that long to work with the canning machine. I can't imagine that it'll be easy for anyone to just pick it up."
Still, Kwoon's endeavour can only lead to more good things for cans. Already gaining traction in the craft beer world for keeping hops crisp and un-skunked, Kwoon is perhaps more proof of concept of the practical and visual boons of keeping it all sealed in a can.
---
Kwoon G/F, 64 Staunton Street, Hong Kong. +852 9862 8031, kwoonbythewoods.com.