Cambodian distillery Samai is crowdfunding for their year-end launch in Singapore. By Jethro Kang.
Cambodian distillery Samai wants to sell you its rum, but it can't – not yet.
The Phnom Penh producer has been getting local and overseas requests for its bottles, but has declined many of them due to the lack of capacity. "We had to cap the number of bars and restaurants that we sold to to about 50 and 12 retail shops [in Cambodia] because we cannot produce more," explains co-founder Daniel Pacheco.
To meet demand, the company launched an online crowdfunding campaign last month with a goal of raising SGD35,000 by June 18. Singapore was chosen as their first foreign market, but Samai is not "raising funds or looking for donations", Pacheco says. Instead, they're pre-selling bottles of its Gold Rum and Kampot Pepper Rum, as well as invitations to its December 2017 launch party and a weekend for four at the distillery.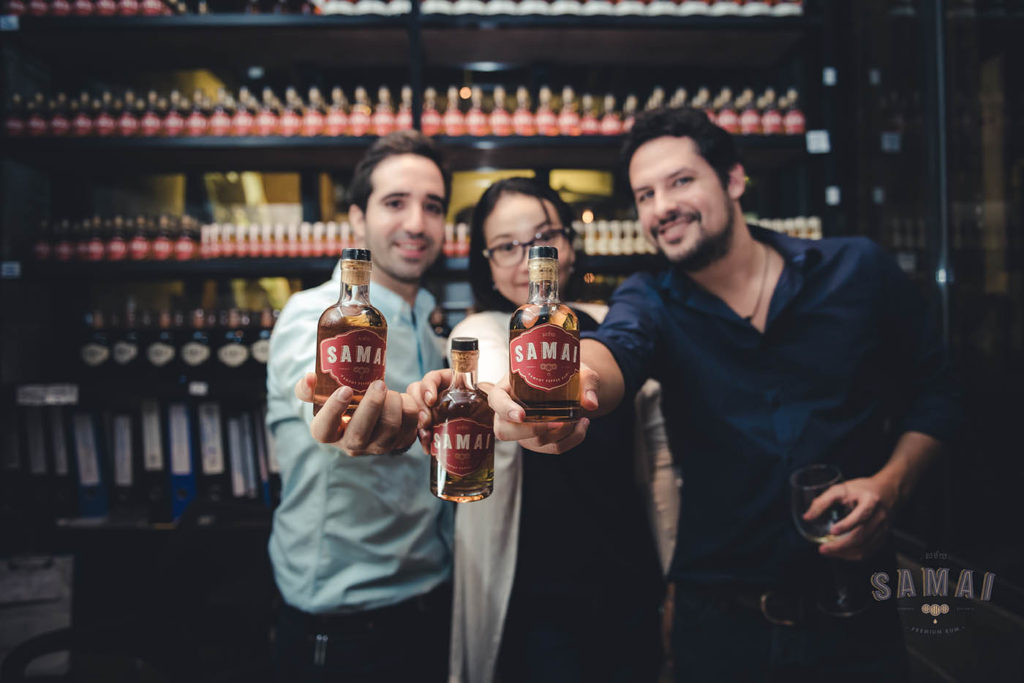 Co-founded by Venezuelans Pacheco and Antonio Lopez de Haro, and Cambodian master distiller Moang Darachampich, Samai's rums are made with local sugarcane molasses that are distilled in copper alembic pots, aged in French and American oak and finished in sherry casks. About half the money will be set aside for growing production, like buying new fermentation tanks and pot stills, and barrels to age more rum for longer. In the long run, the company plans introduce longer-aged rums to their portfolio, and export to more Southeast Asian markets and France.
The campaign ends on June 18 and bottles are slated to be delivered in January 2018. About SGD5,500 has been raised so far, and Pacheco is planning to add some masterclasses and tastings to generate more buzz. "People are interested," he says, "but they want to try it, smell it and touch it first before they buy it."
---
To fund this project, see their Pozible page.