8×8 wants to bridge Greater China and the Pacific Northwest with beer. By Natasha Hong.
As the Northern Hemisphere warms up to the summer, news about beer festivals are pouring in fast. While this one's not till November, its programming is a little more ambitious than the regular beer fest formula.
The 8×8 Brewing Project, devised by Beijing craft brewers Jing-A Brewing Co, aims to be an annual event that will pair eight breweries from Mainland China, Hong Kong and Taiwan with eight producers from somewhere else in the world to make collaborative brews. "Our goal for 8×8 is to build more connections between the Chinese community and global ones – one region at a time," says Jing-A spokesperson Richard Ammerman.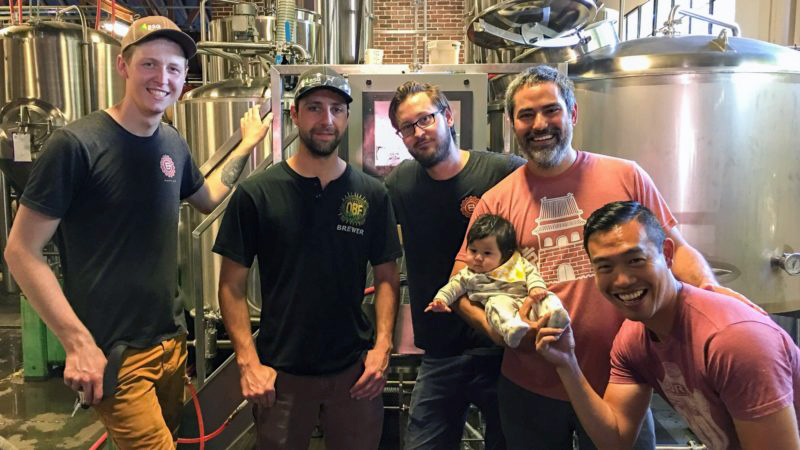 In this first edition of 8×8, they've paired Chinese breweries with their counterparts in Portland, Seattle, Vancouver and Bend. "We've been building connections in that part of the US over the past two years, so it was a natural choice to partner with the region for the first round," says Ammerman. Their team had previously made beer with Bend's 10 Barrel and Portland's Culmination, and met Seattle's Cloudburst and Gigantic from Portland at festivals in the US. Eventually, the team from Portland's Gigantic offered to help Jing-A grow more connections in their part of the world to make 8×8 happen. This year, their partners from the area are Breakside Brewery (Portland), Cloudburst Brewing (Seattle), The Commons Brewery (Portland), Culmination Brewing (Portland), Gigantic Brewing Co (Portland), Holy Mountain Brewing (Seattle), Parallel 49 Brewing (Vancouver) and 10 Barrel Brewing Co (Bend).
On the East Asian end, attention was paid to gather a diverse group of local breweries that will benefit from the partnership in the first year. "It was more difficult because we kind of know everybody here," says Ammerman. "In selecting the Chinese breweries, we cast a wide net. Some of them have been around longer than others, some have been started by foreigners, some local, and some have experience brewing as well. We wanted to get a diverse representation of the Chinese craft brewing scene."
The eight – Bubble Lab (Wuhan), Fat Fat Beer Horse (Xiamen), Jing-A Brewing Co (Beijing), Master Gao (Nanjing), Moonzen Brewing (Hong Kong), NBeer (Chengdu/Beijing), Taihu Brewing (Taipei) and Taps (Shenzhen/Chongqing) – represent a wide swathe of the region's beer map. To pair them up, the team said they "picked their names out of a hat." Says Ammerman of the move: "We didn't want to have to explain that, so we left it to chance."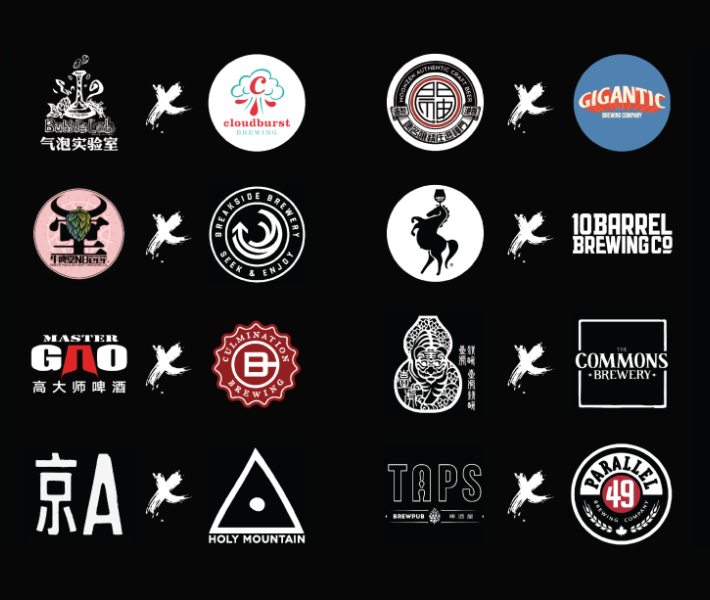 Due to time constraints, the American brewers may not actually fly out to their partner-breweries to make the beer, but Jing-A doesn't think that's a big issue. "A lot of the American breweries want to come over and brew in China, but everybody is also very busy in the summer with beer festivals too. In some cases they might just do the collaborations via Skype or email," explains Ammerman. "Being there in person is fun, and it looks great for photos when everyone's dumping malt in together, but the real collaborating actually happens in the recipe."
At the festival in Beijing on November 3 and 4, each beer will be represented by their makers. "The owners and brew masters – not just their distributors or salespeople – will be there to back up their product, tell the stories of their breweries, and how their collaboration went down," says Ammerman. Tastings will be split across four sessions (tickets from RMB300 per person) a total of 40 beers from the 16 breweries on offer, including the eight special brews that will be ready in time for brewers and drinkers to share a toast (or ten) over.
---
To find out more about 8×8 and the breweries taking part in this year's edition, see 8x8brewingproject.com.