Burgundy may be ruled by the big names, but there's plenty of fun and value to be had from their neighbours, says Tristan Pommier of L'Atelier de Joel Robuchon Shanghai.
When a guest tells me they like burgundy, I always try to get a bit more information about the style they like. If you like a red from Cote de Nuits, from its famous villages like Gevrey-Chambertin, Morey-Saint-Denis, Chambolle-Musigny or Vosne-Romanee – they're all really different. Some are more refined and elegant, others are deeper with more concentration. Same for the whites. Some guests who like white burgundy will say, "Ah, like a nice montrachet," but actually Montrachet, which is a grand cru, is part of two different villages, Chassagne-Montrachet and Puligny-Montrachet, so you need to find out what they like before you can suggest something else.
These big name burgundies are expensive, but you can also find amazing wines at a reasonable price that are unbeatable in terms of quality. Burgundy is just a small region, but you get so much diversity between different terroirs, producers and the vintages. You have so many microclimates: if you go to a village in Vosne-Romanee, for example, you might have a premier cru touching a grand cru, and their winemaking style might be similar, but they will taste totally different. Or you can try some entry-level wines from a generic village by a top producer for quite cheap, but still get a feel for the knowledge and style of winemaking. There's a huge impact as well between hot and cold vintages. As we say in Burgundy, "You don't have enough of a life to discover and know everything."
What brought me to these villages, going from north to south, is that you can feel the impact of the producer and how they define the style of the wine from their area. These wines are also value for money and a lot cheaper than the very famous villages – very pleasant to drink for a reasonable price. As a sommelier, guide your guests through the wine list to let them discover what burgundy is, and you can make their night very special.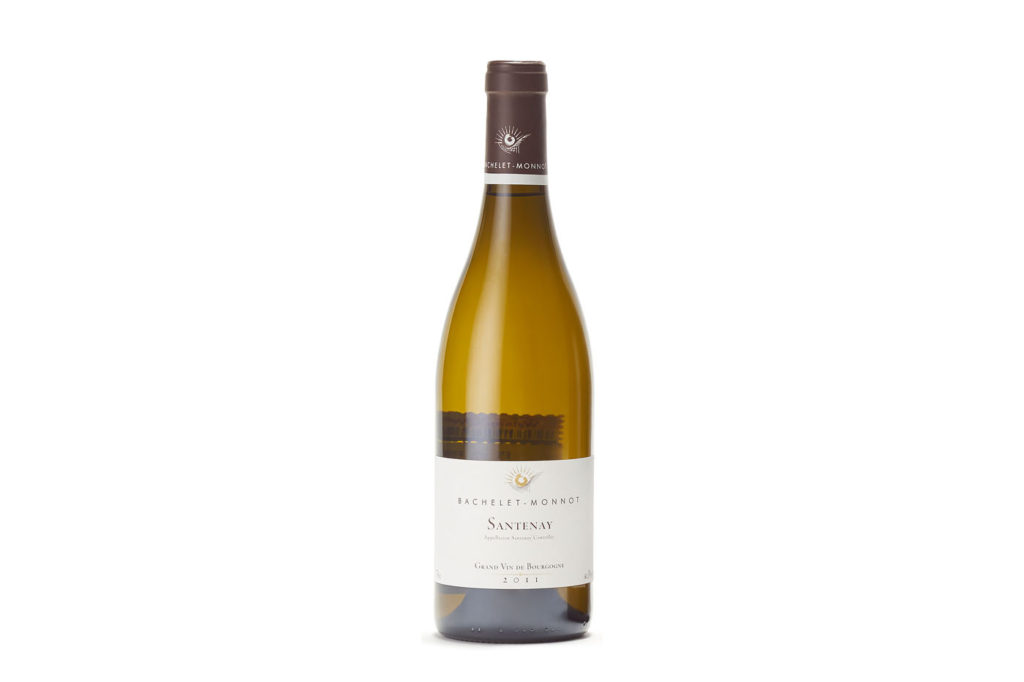 Bachelet-Monnot
2011 | Chardonnay | Santenay, Cote de Beaune | Burgundy, France | 13 per cent abv
Santenay is a village that is located very close to three big villages in Burgundy: Chassagne-Montrachet, Puligny-Montrachet and Saint- Aubin. It has a similar terroir to Chassagne-Montrachet, so santenay has a flavour profile that's a bit like chassagne- montrachet's little brother. You get this freshness, something slightly toasty and buttery, with a rich body and texture. Bachelet-Monnot are two brothers who, to me, will be the next stars of burgundy, especially for their whites. They keep the structure and the body of a chassagne-montrachet, but with a hint of minerality and freshness that brings more elegance to the wine. Any light meat like chicken would be a nice match, or a lobster bisque. The great beauty of burgundy, however, is you can get santenay five times cheaper than chassagne-montrachet.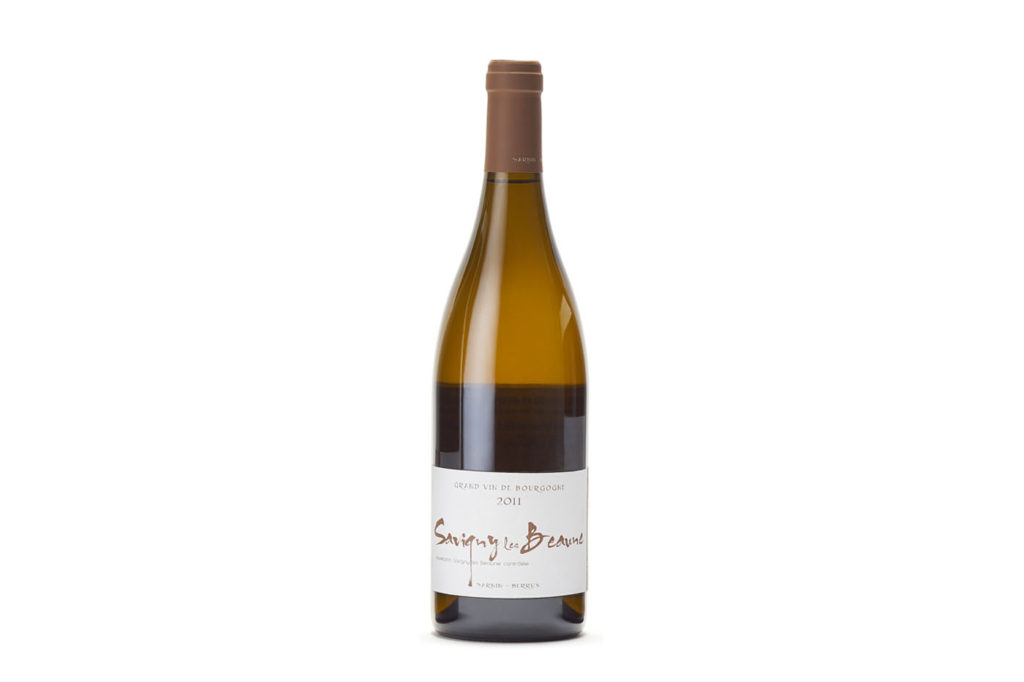 Sarnin-Berrux
2011 | Chardonnay | Savigny-les- Beaune, Cote de Beaune | Burgundy, France | 12.5 per cent abv
When someone tells you they like chardonnay, it can mean everything and nothing. You have chardonnay from Chablis which has a lot of stone fruits and minerality. Or you can have a creamy chardonnay with a bit of oak contact for some body. But if you want both, Savigny-les-Beaune has a nice combination that Sarnin- Berrux has captured in their wine. You get ripe peach, lemon and a fresh acidity with some saltiness on the palate. Some good seafood would be interesting, or dishes with a rich sauce for the acidity to cut through it. We have a cheese souffle here with black truffle sauce. It's quite rich, and something to contrast against it would be a very interesting match.
Domaine Ramonet
2013 | Pinot noir | Clos Saint-Jean, Chassagne-Montrachet, Cote-d'Or | Burgundy, France | 13.5 per cent abv
This is from the premier cru Clos Saint-Jean. Ramonet is known as one of the greatest producers from Burgundy. He's very famous for his white, but he also does a red in very small production. You get the structure of a beautiful red burgundy from Cote de Beaune: more finesse and feminine with a lot of soft and delicate tannins, but it also has the intensity and concentration of fruit like a red cote de nuits. If you have a line up of the more elegant style of red burgundy from top villages like Vosne-Romanee or Chambolle- Musigny this will stand up well to them – or might even be better. Some type of light meat could go very well, like a roast chicken with potatoes cooked in butter or a fish with red wine sauce. The wine also has a lot of acidity and freshness, which would cut through the richness of goat cheese. It's a great bottle of wine and very good value for money.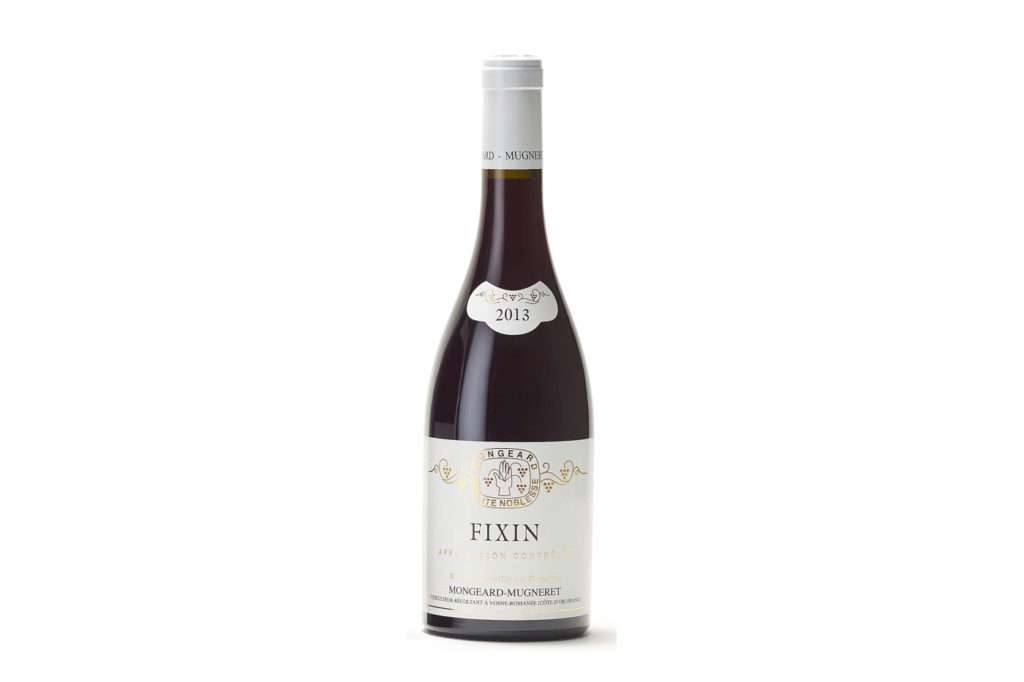 Mongeard-Mugneret
2013 | Pinot noir | Fixin, Cote de Nuits | Burgundy, France | 13 per cent abv
Fixin is in the northern part of Cote de Nuits, close to a very famous village called Gevrey-Chambertin. In France, people had a very bad idea about Fixin. They thought it was very rustic and rich. But more and more producers are getting the balance between keeping the identity of the village and having more purity of fruit with refined tannins, like this red from Mongeard-Mugneret. You still get something quite deep with firmer tannins, more structure and power, but a lot of red cherry fruits, which would go very well with gamey meat. It's as good as a lot of gevrey-chambertin, or even better, and a classic, expressive style of pinot noir.
---
This story was first published in Issue 05 of DRiNK Magazine. To subscribe to the magazine, click here.