Restaurant and bar owner Howard Lo on the challenges and opportunities of opening a craft beverage venue in one of the world's busiest air hubs.
Airport bars are magical places. Holding pens for people in transit; drinking together for but a moment before they head off to whatever destination awaits. It's been my dream to run an airport bar, and in February, we opened The World is Flat which aims to bring a global selection of craft beer, cocktails, and spirits into Terminal 1 at Singapore's Changi Airport. After all, the number one-rated airport in the world should have an awesome bar, right?
I always wondered, "Why wouldn't people want to open in an airport?" After a month of operations, here are the challenges and what I've learned:
GETTING STAFFING RIGHT
Staffing is difficult for any f&b establishment. Team members do fall sick, part-timers pull no-shows and there are frequent changes in headcount. Now imagine, for every staff member you hire, it takes two weeks and a day-long class for them to get security clearance before they can set foot in the transit area of the airport.
This has pushed us to think about manpower across all our outlets, rather than look at this airport bar operating in isolation. We've developed individuals from our outlets as backups for the airport team, and they're cleared to work in the airport in case a staffing situation occurs. For the team hired for the airport (which is open 24 hours), we're on a five-day work week with each member scheduled for 44 hours or less, so there's an opportunity to stay in high spirits and refreshed.
"CHRIST you don't have that? Do you know how to run a bar?"
DELIVERIES ARE A STRATEGIC GAME
Want to get something delivered to the airport? Hope you can wait at least three days for it. To access the loading bay, you have to apply for clearance for the specific vehicle and the driver bringing your goods. This allows them to park in the cavernous basement loading area.
We've found the alternative of a "turn and burn" delivery better. The supplier drops off goods at the main departure area (a ten-minute walk from our bar and outside the security gates) and our team is there with trolleys to bring everything in before the truck gets in trouble for waiting too long. This isn't a sustainable practice. Having staff yanked out of the bar or kitchen to wait for deliveries (and always at risk of getting fined) has pushed us to figure out a centralised delivery process where items are sent to an off-site location, grouped together, and then one cleared truck brings it to the airport.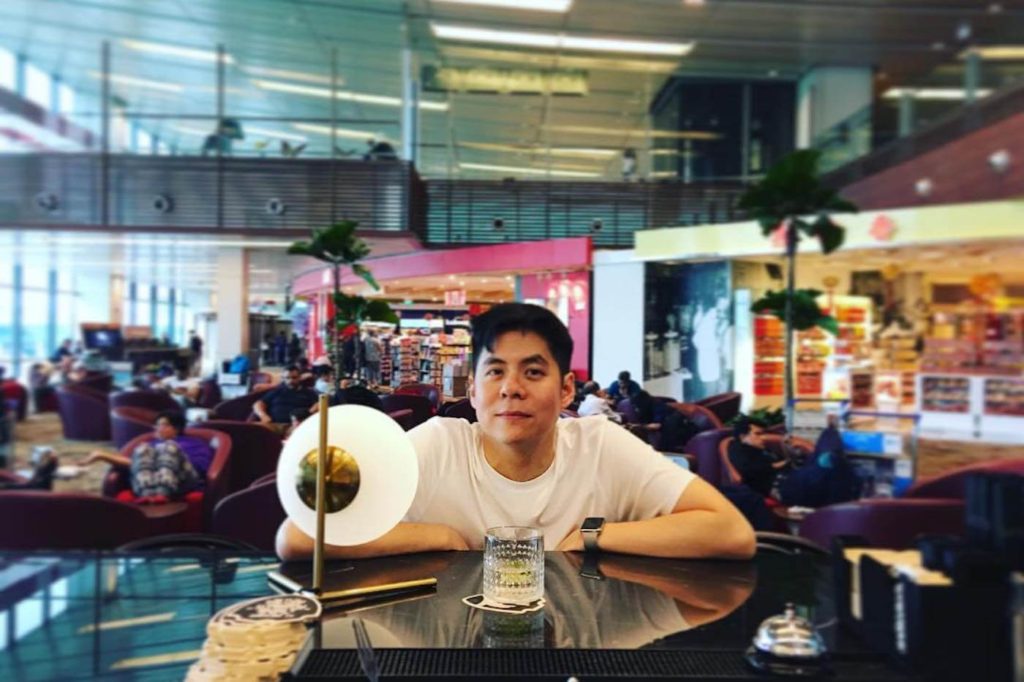 PRICING IS A WHOLE OTHER CHALLENGE
Folks who have spent time in Singapore know it's an expensive place to drink. At the airport, there's a fair amount of people who have never set foot in the country as they're in transit; perhaps connecting from Bali to London. "I can get a whole bottle for this back home!" "You're crazy; I'm going to find another bar," "You've gotta be kidding me!" These comments are flung at us on an hourly basis. We're priced as realistically as we can be to provide value to the customer and still make money as a business; in the face of all the comments though you have to be strong-willed and confident.
A related note, frequently people are shocked that we still have to pay alcohol duty and GST. They assume we're duty-free. Unfortunately, we are not. We're paying the same to alcohol suppliers as any bar in the city is, and on top of that, we've got the increased logistics costs and the significantly higher rent.
One mistake we made at the beginning was having the price on the menu exclusive of GST and service charge. The fury of passengers who aren't aware of these surcharges was felt quickly, and within two days we had a new menu with the prices inclusive.
Want to get something delivered to the airport? Hope you can wait at least three days for it.
PEOPLE REALLY WANT THEIR JOHNNIE
We spent a long time thinking about whether we would offer Tiger, Heineken, and the mainstream beers on draught alongside our "craft" selection. We decided to push hard on the craft side and encourage customers to try those beers, rather than rely on products that can be found in all the other airport bars.
The airport customer is different than your urban cocktail and craft beer fan. Where many folks in the city look forward to learning and tasting something new, folks at the airport are agitated when they don't recognise a majority of the menu. "What the hell is this Longboard Lager? That's not a real beer. Why are your taps coming out of a wall? It's going to give me a hangover." "No Tiger? Fine, just give me an Asahi? No Asahi? Jesus, what are you people serving? Who's going to buy your beer? Just give me a scotch then. I don't know… Johnnie Walker? CHRIST you don't have that? Do you know how to run a bar?" (To be fair, we've since added Johnnie Walker to our spirits list).
Thankfully, the majority seem to appreciate what we're trying to do at the airport and are open to trying out our offerings. It's just surprising how entrenched some people's preferences are. We nudge people toward our draught pint offerings and explain how much better value it is than the can of Tiger, but many still opt to stick with the can.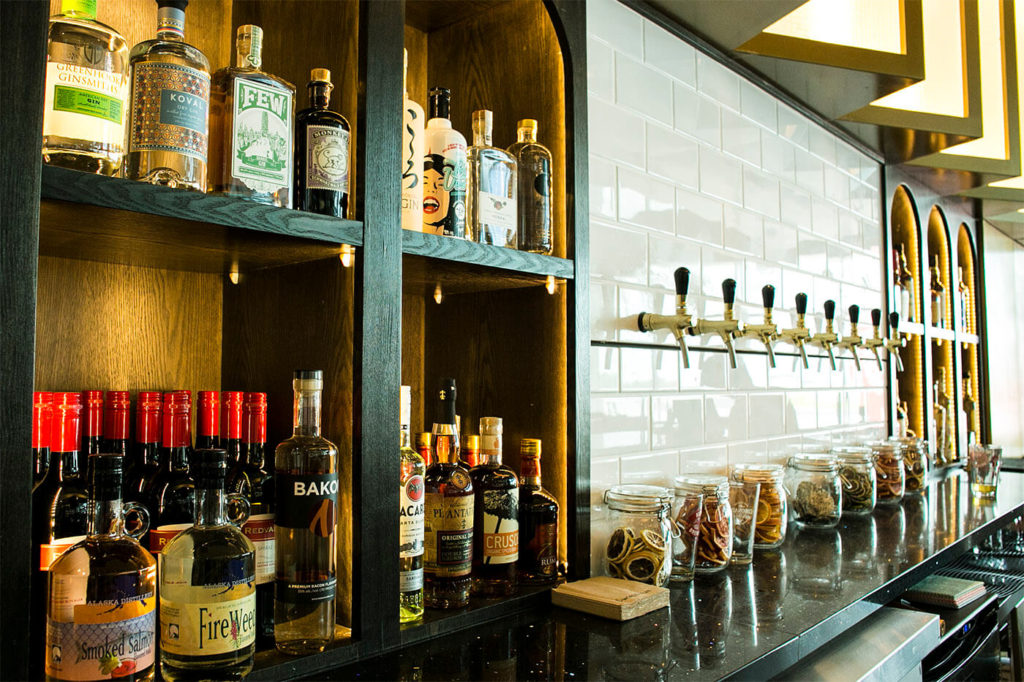 BUT THE REGULARS CAN BE REWARDING
While setting up the bar, we got comments about how folks will rarely be repeat customers in an airport. Even though we've only been open for one month, we've had customers who have been to the bar four times, and plenty of others who remarked how they were regulars at the previous bar.
Airport regulars would have more loyalty than the city bar regulars as there is less choice within the transit area. People also tend to have a routine when regularly going on trips. Becoming part of that routine can lead to great sales.
IT'S ALL ABOUT SCALE
It took three tries before we landed a space at the airport. The first time we proposed a food concept, I think we didn't come anywhere near proposing a high enough rental. The second time around, the airport team was unsure whether we were "large" enough of an organisation that we could deal with the logistics. This final time, we had the track record of our other restaurants and also the confidence to propose a minimum rent high enough to meet the airport's expectations. A six-month security deposit, no rent-free fitting out period, and no guarantee the space remains yours after three years are all daunting elements, especially for a small business.
Why open a bar with these challenges? Business-wise, an outlet at the airport is a great awareness and brand-building opportunity; it has the potential to make money, when you bid the airport gives you the sales figure of the previous tenant, so you have a baseline to work with (few places ever offer that transparency). For me, the airport is a sign of adventure and escape. What better place is there to have a bar?
---
Howard Lo is the owner of the Empire Eats group of bars and restaurants, with venues like Standing Sushi Bar, Tanuki Raw, Shinkansen, The Secret Mermaid, The World is Flat, Salmon Samurai and craft spirits distribution company Liberty Spirits Asia in their portfolio.