A trio of tips on keeping your staff happy. By Jethro Kang.
Many bars look at success the same way: how much money they're making, the happiness of their customers, or how they stack up against the competition. But at the mega-accomplished 28 Hongkong Street in Singapore, the "metric is if the staff are succeeding," says former head bartender Logan Demmy. In Shanghai for a masterclass on December 19, the Ohio native shared three things on how to keep your staff happy.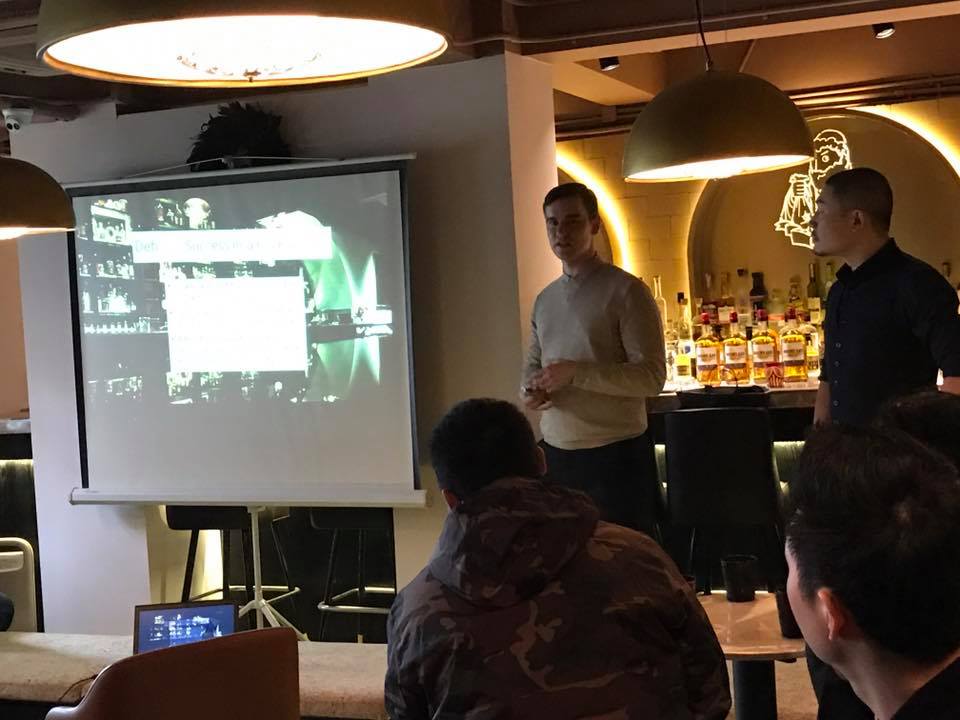 Make it your main goal.
Demmy said 28 Hongkong Street was created with the aim of being recognised as one of the world's best bars. That aim was first met just over a year after opening in 2011 and while it continues to be met today, it's unsustainable, Demmy argues. Now staff retention and their success are the benchmarks. At the bar, the staff undergo constant training and have a chance to travel at least once a year to pop-ups or trade shows. The result? 28 Hongkong Street continues to figure heavily among the world's best bars.
Keep things interesting.
Training happens every Tuesday at 28 Hongkong Street and could be given by someone unrelated to the industry. There was a ballerina, for example, who gave a class on posture, and the bar's meat supplier who talked about how different cuts of beef tasted. This cross training allows the staff to build up other skills that help them at their main job. "Someone who is good at making cocktails may not be great at how they walk across the room," Demmy says.
Get everyone involved.
When the bar does pop-ups at different locations around the world, at least one member from the bar, kitchen and front of house will travel, meaning a food runner might join the head bartender and the station chef as 28HKS's overseas team. New hires are also sent on overseas trips within a year, and training is for everyone on staff. This policy has led to at least one success story, which saw a dishwasher move up to bartender. "Everybody should be learning," Demmy says, "and what they learn makes your bar better."