Award winning bartender Ezra Star talks her move from the USA to Hong Kong and her new and upcoming bars. By Holly Graham.
I am a bartender who has been fortunate enough to get to work for and help build some of the most incredible bars in the world. I started my career bartending as a way to pay for school and after a few years, I found that I loved working in the hospitality field.
At first no one would hire me because at the time there were very few women working behind bars. I was constantly turned down even though I had been working in bars since I was about 18. I eventually began working for a strange little neighbourhood bar in Boston making classic cocktails before people really knew what they were – back when you'd serve a Negroni and get a strange look from the guest wondering why you gave them something bitter, stirred the thing, and thought it was in any way delicious.
After that I moved on to working, then running a bar called Drink, where I eventually became a partner. On my days off I would travel to New York for USD$10 on a very sketchy bus in order to work for free in bars as a barback so that I could learn what other people were doing. It was an incredible opportunity as I was visiting iconic bars when they were just beginning. I barbacked a shift or two at pretty much every bar I could find, making many friends and building a community in New York and in Boston. A few friends and I ended up getting together at one point because we wanted to learn more but no one would teach us, so we started the Boston Bartender's Collaborative as a way to share knowledge with each other. So my weeks were spent either working, or traveling to New York to work for free and one day a week getting together with friends learning about cocktails.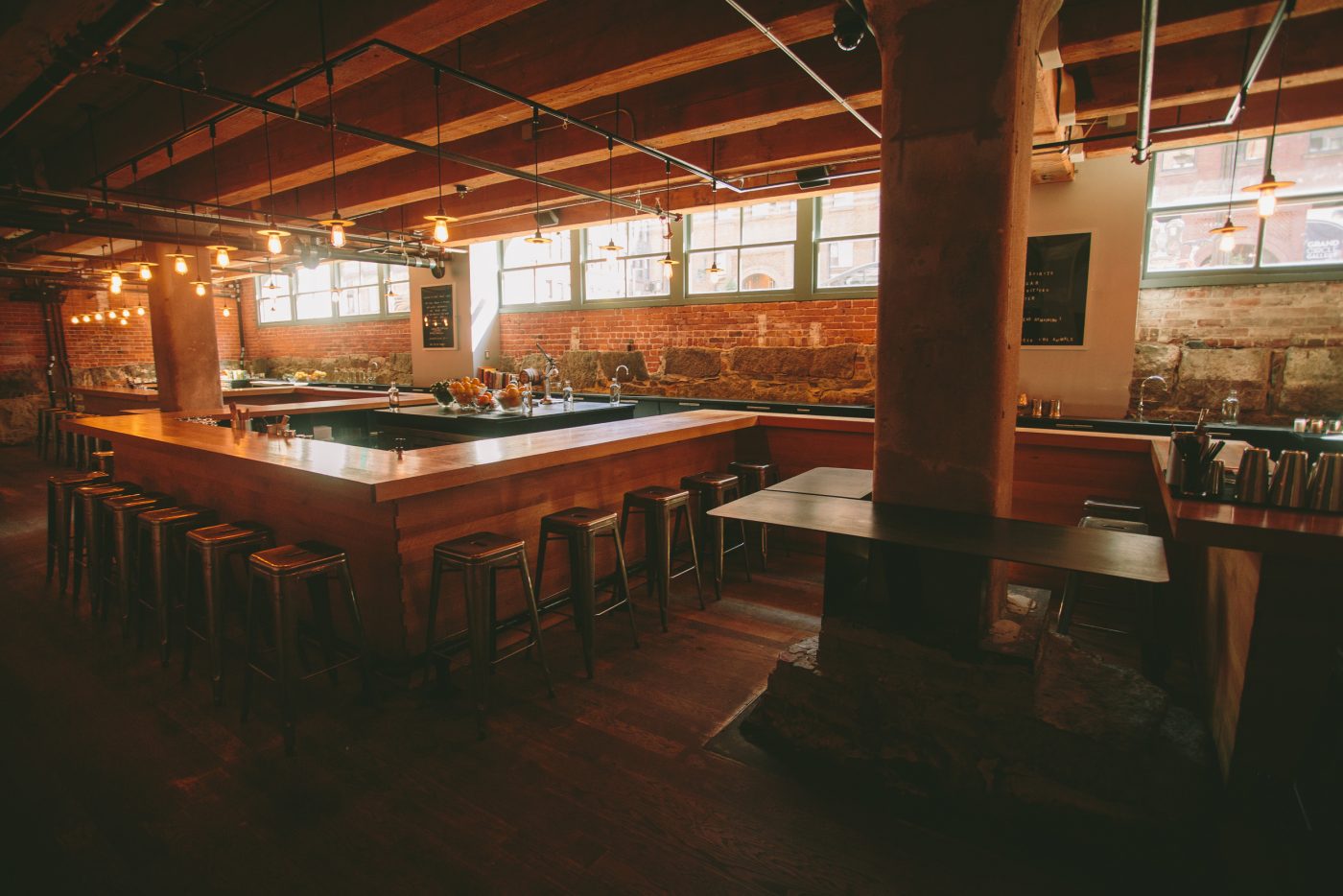 At Drink, I was a part of building the bartending training program and many other systems. Our team won World's Best Bar in 2013 at Tales of the Cocktail, and pretty much every award imaginable including ranking on The World's 50 Best Bars.
People began asking me to come and improve their bars, and by accident I was silently consulting on many many projects while being the general manager, bar manager and bartender four days a week at Drink). I helped with design, layout, menu, staff education, and business strategy. Consulting allowed me to see bars in places I had only ever dreamed of visiting. Many of the projects offered me equity instead of pay so I accepted a small stake in exchange for getting to go back and do more with them. Sometimes it would pay off but many times I ended up having nothing but the chance to say I owned a piece of something.
I was also travelling to teach bartenders and trying my best to push Drink further and further. Drink had no cocktail menu, no back bar, and we made 600 drinks a night on average, so my team had to know everything about alcohol so that the guests didn't have to. Our focus was hospitality. Not hospitality like you hear servers and bartenders normally talk about –which I find most of the time is actually service standards. By hospitality I mean anticipating how to make someone smile and send someone home with a gift they never knew they received.
It took about four years for someone to become a bartender at Drink, but they didn't really get good until they were at about six years, and that was the fun of it. Everyone was learning, trying, looking to know more. My job was to foster and grow that, and to provide a home for people. I also ended up consulting on and becoming a partner of a bottled cocktail line and non-alcoholic cocktail line out of the UK called Mocktails.
About a year ago I followed my heart and decided to move to Hong Kong to be with my wife ­– this is another story in its own right so I'll just leave it at that. The bar scene in Hong Kong has been very welcoming and there are many the global cocktail scene has in common: hard working people who are kind, compassionate and dedicated. There are some subtle differences here and there. For example I think Hong Kong is slightly more inviting initially to newcomers, and the cocktails here really are good – the same cannot be said said of some other places. I think what Hong Kong really has going for it is that much of the scene here is diverse. People coming from all walks of life and from all over the globe trying to be good at what they do. There is a slight competitiveness here but it's warm, welcoming and intended with good heart, which I love.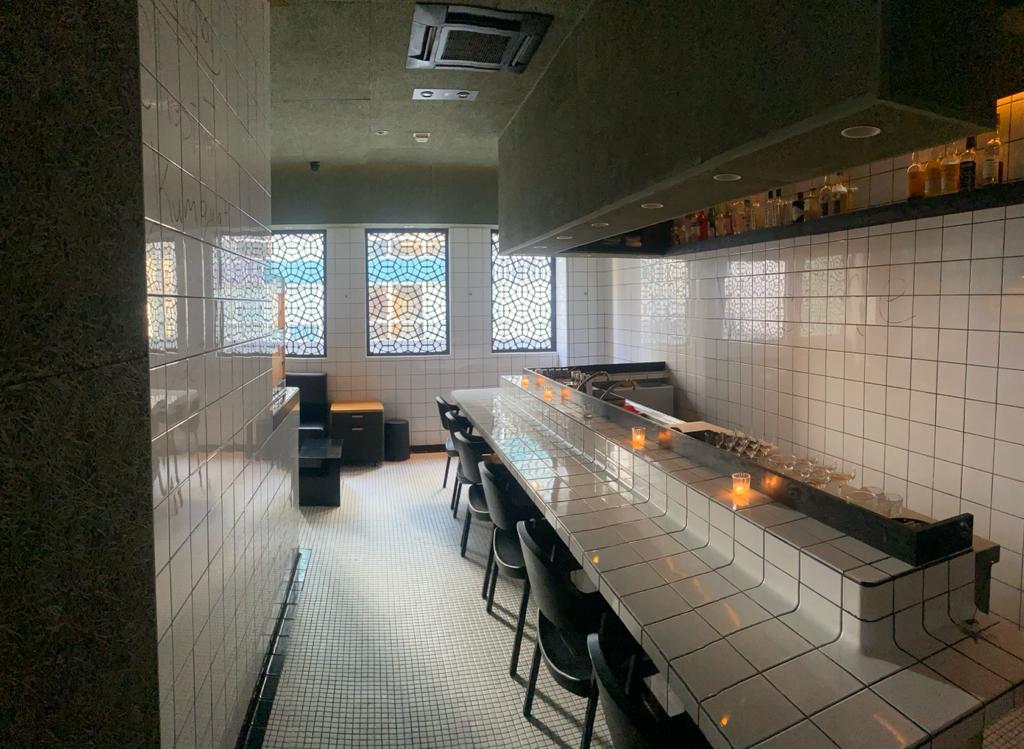 My bar is called Mostly Harmless. When Drink won World's Best Bar I had the chance to strike up a conversation with the team from one of the world's best restaurants: Noma in Copenhagen. It was a brief conversation but essentially it was all about being local. I knew I wanted to build this local cocktail bar that took what happened in 1806-1920 and re-contextualise it as if that had happened now.
Through a few interesting channels, I ended up connecting with Daniel Eun of 11 Westside in Hong Kong whom I had met previously in the US. I told him my idea to open this weird small cocktail bar on the second floor of a restaurant with a record player and local inspired stuff and he was all about it. We kind of had this nod moment and were both like "yup, let's go".
The entire purpose of the bar is to leave pretension at the door and just be taken care of and have a good time. I don't want my guests to have to worry about anything, so I've set the bar up to try and anticipate whatever a guest might want. The vibe is just relaxed. Come and hang out, have a drink or four and just be somewhere else. The 11 Westside team has been unbelievably supportive in the entire process and just let me go for it. When I need something, they are right there to help, it's been an amazing collaboration.
Initially we were going to knock some things out and do some construction in the space, but as everything was shut down I wanted to approach the space thinking about what I could do to make it cosy. So rather than focus on construction, I went up into the ceilings and did some lighting work, warmed up a few things here and there, and many other annoying little things I'm sure no one wants to read about, but basically I wanted to make it warm. As everything was closed and there was no money to do a proper buildout, I took about HKD$4000 of my own money and bought what I could to just get people in the door. The glassware was donated from 11 Westside's bar The Wilshire, as was some of the liquor.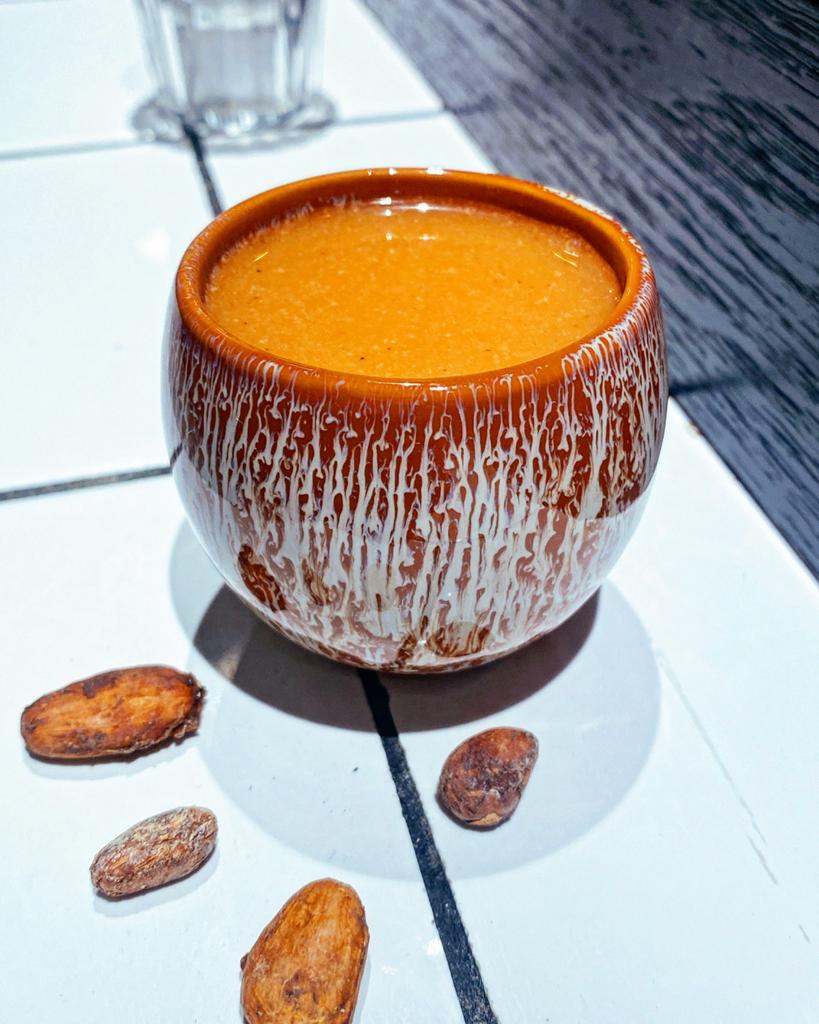 I built a four part tasting menu to control costs, so as I sold a drink I was able to buy more things. We received a record player as a gift and some gifts from other friends, but basically used the shutdown to our advantage as a way of slowing things down and building something good.
My wife Beckaly Franks (The Pontiac, Quality Goods Club) and I are opening a new venue called Call Me Al in Hong Kong. I am very excited for this project, and we have been saying this is a love letter to each other. We will do day and evening service, and it's not a large space in terms of floor plan but a place with big ideas and big heart. There will be coffee, wine, beer, great food and of course some cocktails as well. We are designing the entire place to be all about community and have a killer team working with us on the project.
When things open up in Hong Kong I would love to visit some of the nearby countries, but more than anything I really want to get to know more bars here in Hong Kong. I want to get a chance to explore where I've been living a bit more. I moved here during the pandemic so I don't know what Hong Kong used to be like, but I'm excited to find out.