Vietnamese bartenders are going out on their own and developing cocktail culture all over the country. Vietnam-based journalist David Kaye gives a who's who in the new wave of Vietnamese bar stars. 
The coastal city of Nha Trang in Vietnam – with a population of less than 400,000 people – is popular with domestic travellers and before the pandemic, was frequented by international travellers. It's not known for its cocktail bars, but Hybrid, opened by Lãm Dương at the end of 2019, was listed #96 in the 51-100 list by Asia's 50 Best Bars 2021.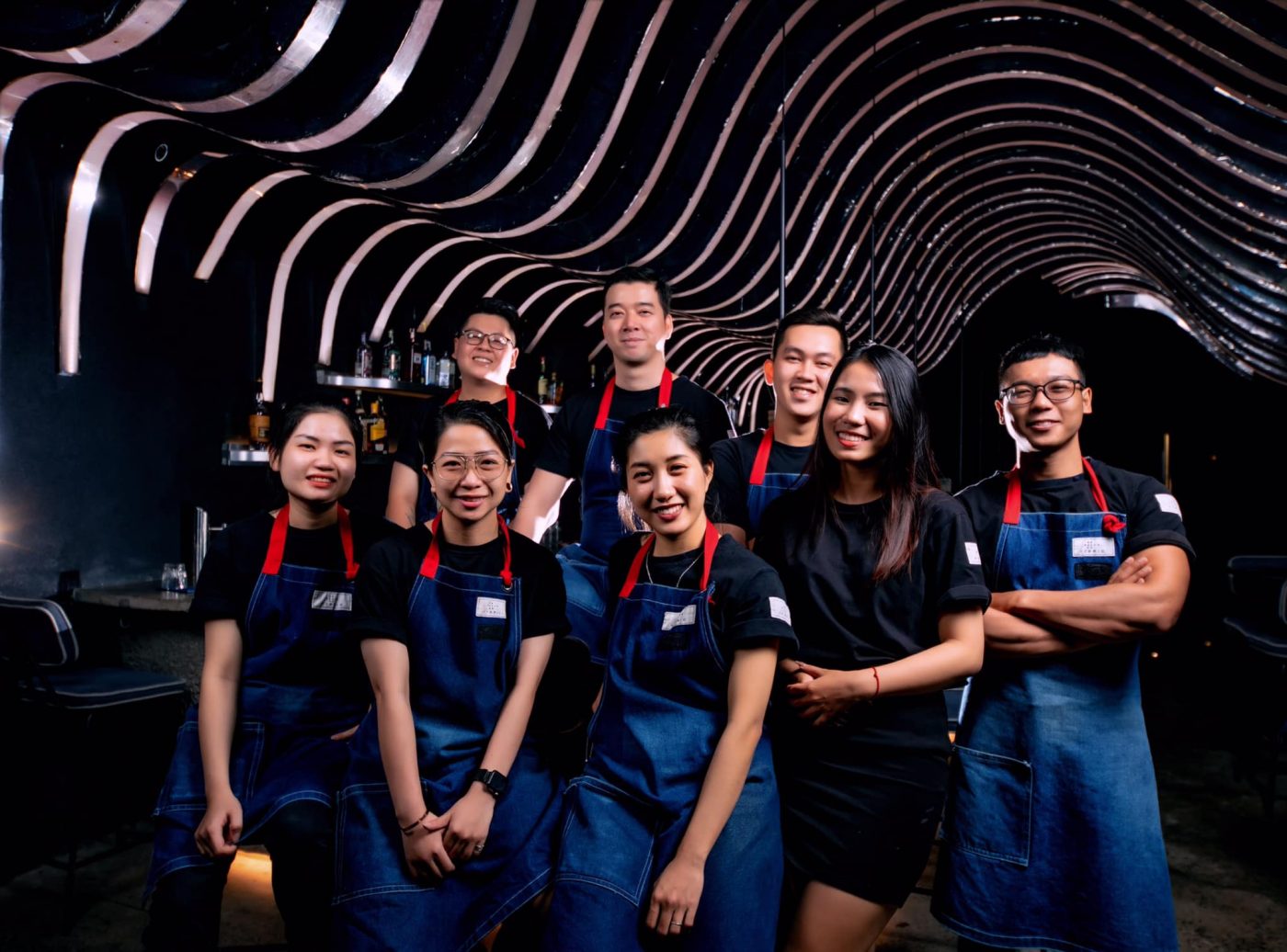 "They said I was f*cking crazy," Lãm Dương laughs. He's remembering the time he announced to his friends that he wanted to return to his hometown of Nha Trang to open a bar just as cocktail culture was exploding in Ho Chi Minh City (HCMC) – where he was based at the time.
Lãm Dương is not alone. Local bartenders have been opening their own independent spots from Hanoi to HCMC over the last couple of years. Maybe we have Vietnamese coffee culture to thank for it, for lots of great ideas happen streetside over a glass of cà phê sữa đá. "Actually, the idea for Yugen Bar did come to me while having coffee with friends," Dat Nguyen smiles.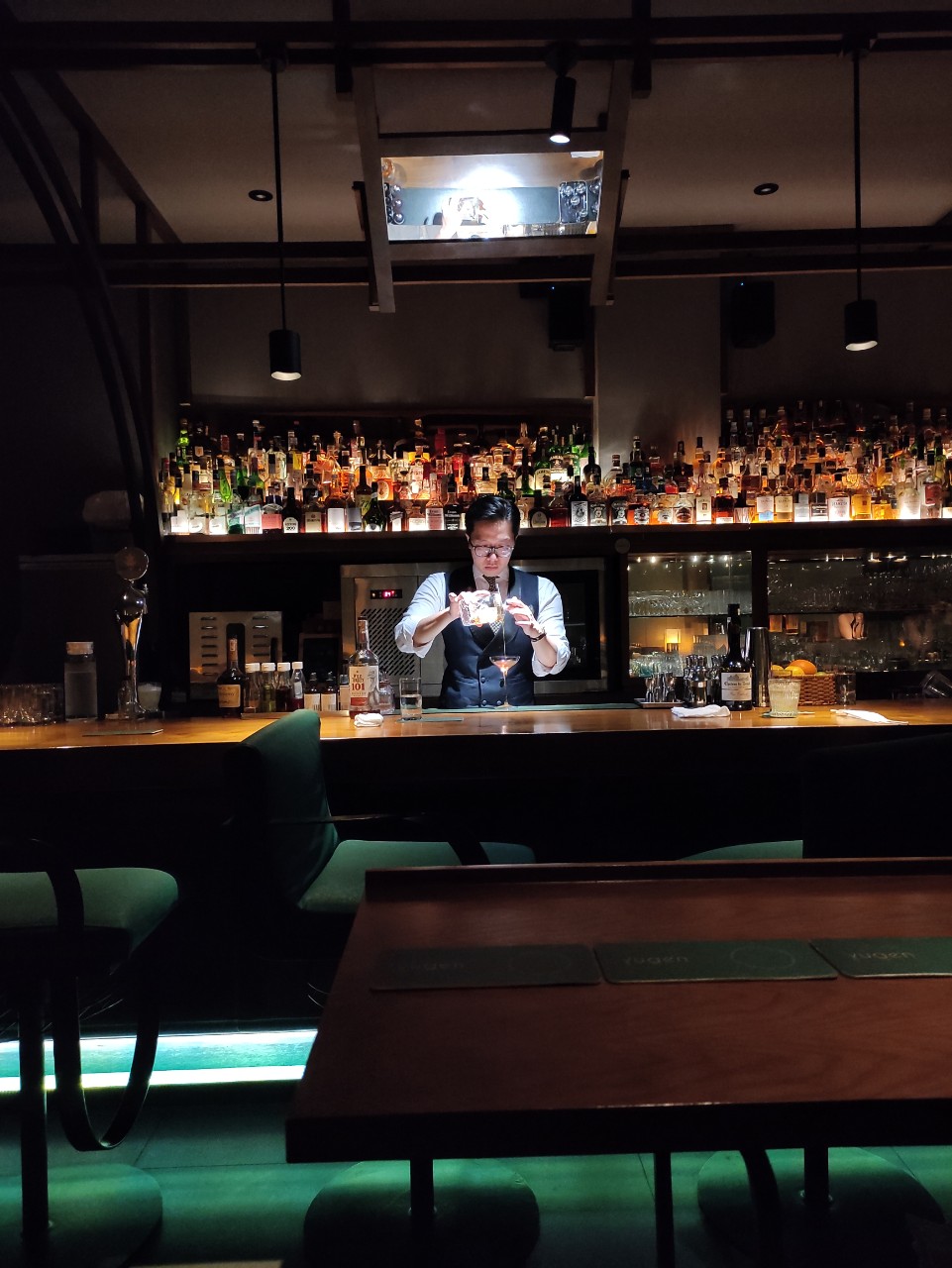 Dat opened Yugen, his stylish speakeasy, located in one of HCMC's endless alleys in December 2019. Yugen Bar is something of an outlier, due to Dat's interest in perfecting classic cocktails rather than exploring nostalgic local flavours. "I'd recommend you a classic Martini when you come to Yugen," he advises predictably. The one thing he shares with the other bartenders is a fateful entry into the profession.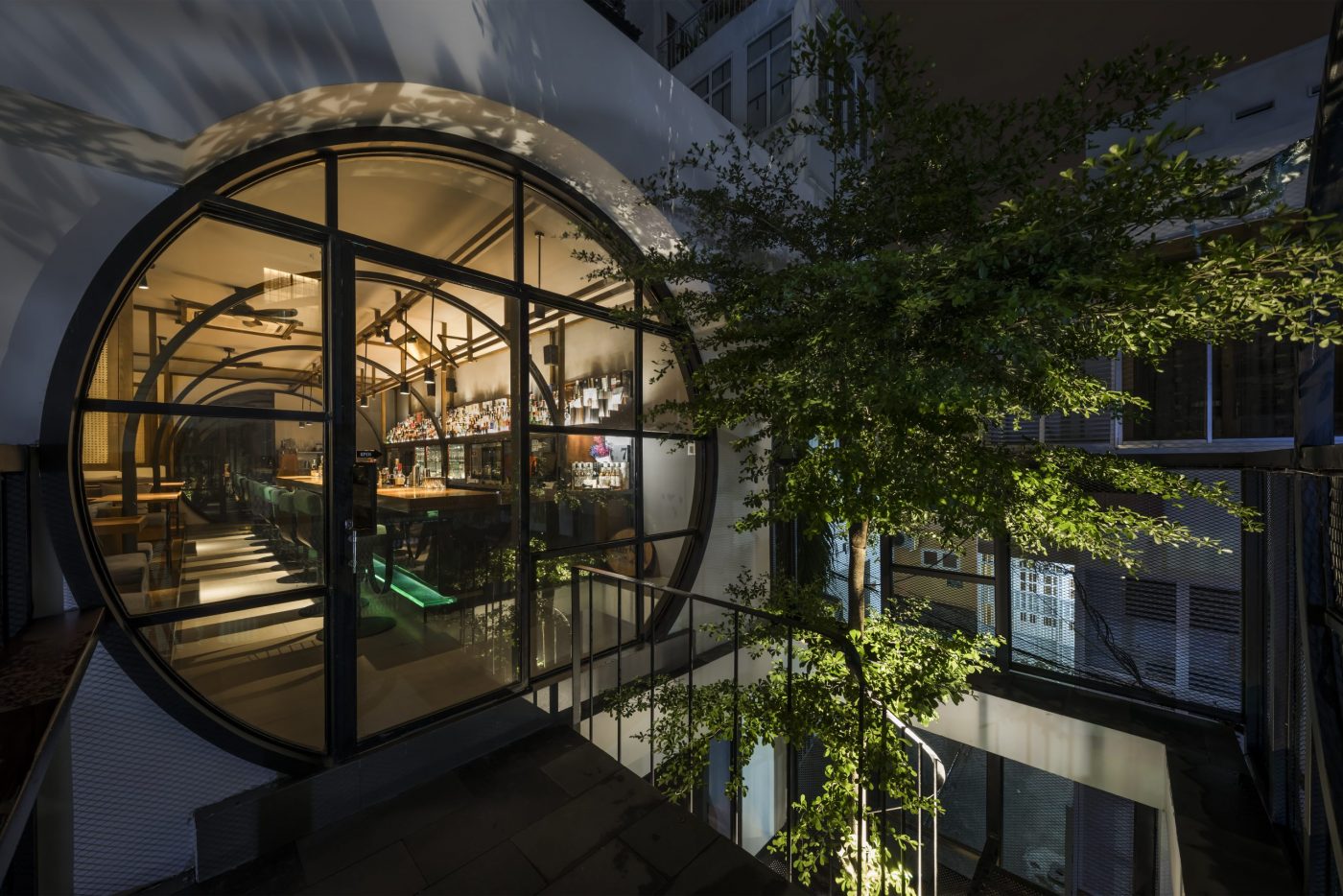 Ten years ago, there wasn't really anywhere to get a good cocktail other than hotel bars like 2 Lam Son at the Park Hyatt Saigon. Plus, the bar industry didn't hold much appeal for young graduates. Most of the bartenders in Vietnam drifted into the profession and then fell in love. Dat was one of them, discovering his passion for bartending at Monde Bar.
"That bar still has a very strong influence on what I do," Dat muses. "It was a pure kind of Japanese cocktail bar where I was able to encounter spirits and techniques that I could only otherwise see on the internet." After Monde Bar closed down, he moved to Rabbit Hole – a hip Alice in Wonderland-themed speakeasy in a basement – as bar manager, before opening Yugen Bar. "I think we've all felt that opening a bar was the next natural stage in our careers," Dat explains, "and there's still lots of space in the market here for new concepts." 
Lâm Đức Anh entered the business not long after Dat, and worked at Chill Sky Bar, Qui Lounge and Sorae. He's now opened Stir – Modern Classic Cocktail as his first independent venture.
"I guess opening a bar is the same as a chef opening a restaurant – you know what your customer needs," he says. He agrees he also owes his career and success so far to a lot of "fate or maybe destiny". He was studying to be an English teacher when his family ran into financial difficulties. Needing to help make ends meet, he hopped between jobs before settling on bartending. "I think what I loved was getting to meet such a diverse group of customers, and I enjoyed seeing their appreciative reaction when I made them a cocktail."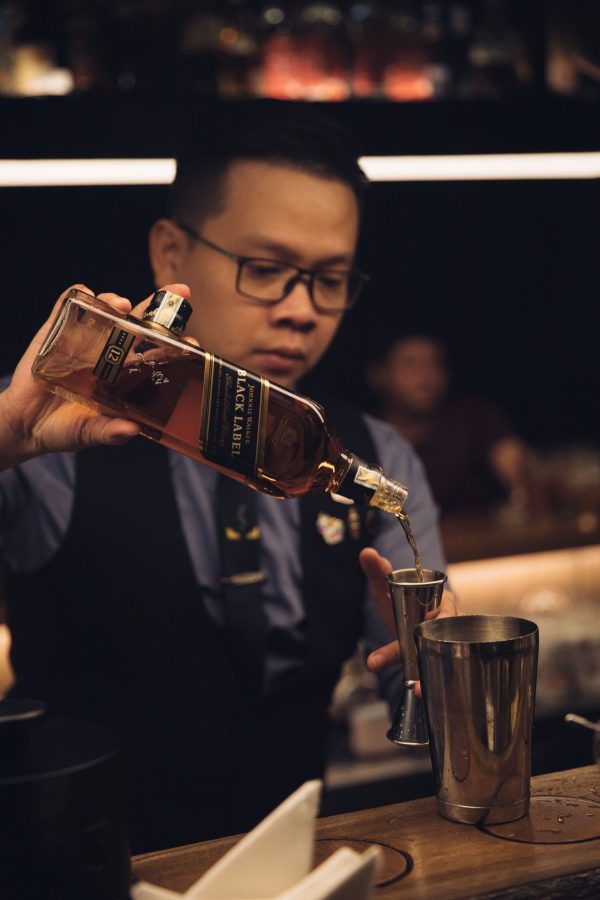 Lâm Đức Anh thinks the growing bond in the bartender community is another important driver behind the development of the scene here. "It was probably only in the last three or four years that bartenders really started giving back to the community," he says. "I feel that an industry can only grow through the support of every single person in it." Today, he says there are more guest shifts and training courses hosted by experienced bartenders than ever before. He even met his co-founder, Thép Đinh, at one.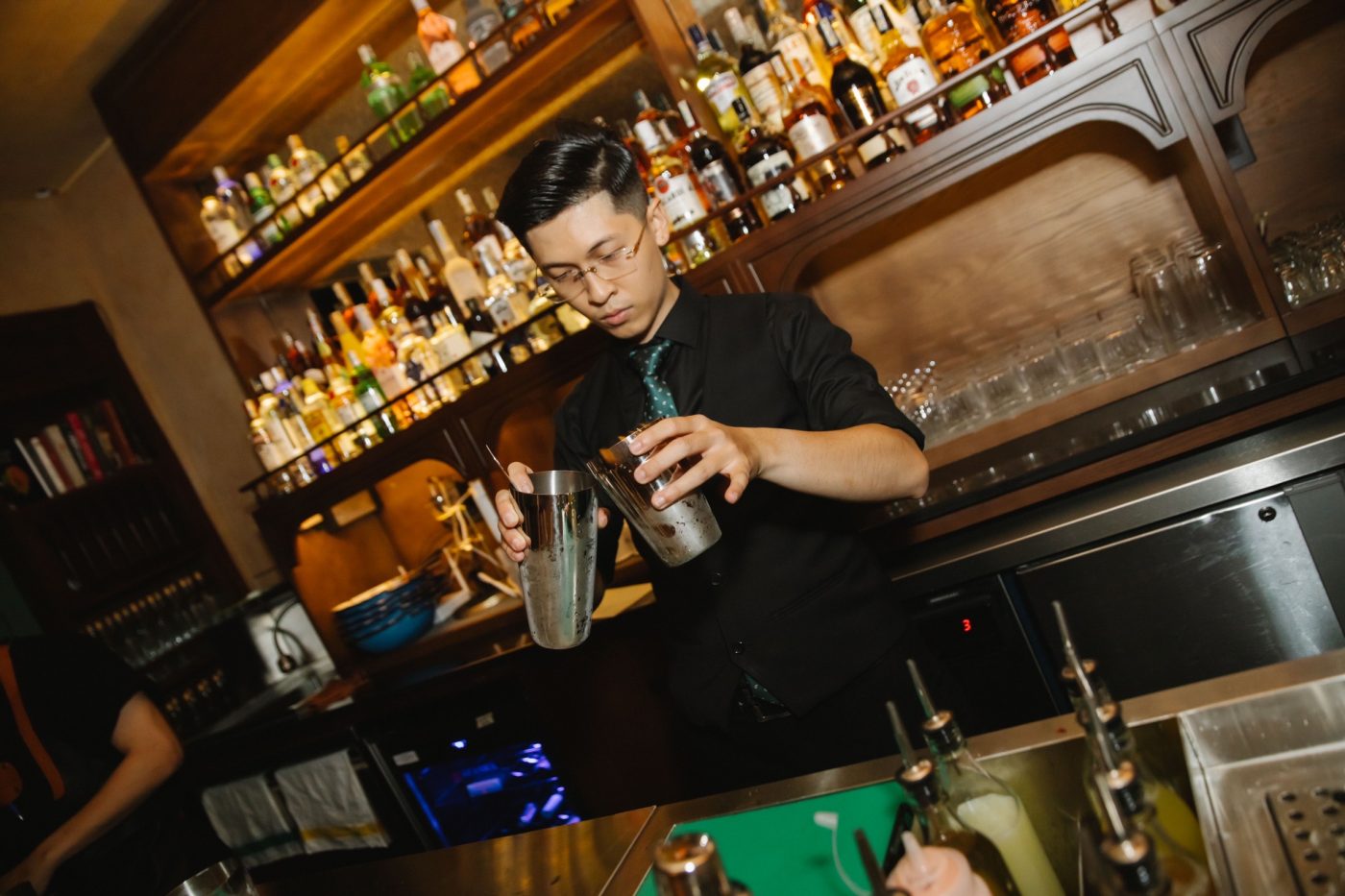 Thép had already left Summer Experiment by the time it became Vietnam's highest entry on the Asia's 50 Best Bars 51-100 list at #77 to join Lâm Đức Anh in opening Stir. Like his partner, the Diageo World Class Vietnam 2019 winner's entry into the industry wasn't something he planned. "I started out as a waiter and then one day the bar I was working at was short-staffed, so the manager told me to wash glasses at the bar. I got to see the bartenders in action close up, and that's when I felt like this job was meant for me," he recalls. 
A relative newcomer to the industry, Thép got his start as a bartender at Layla in 2016 – the first spot opened by the team behind Summer Experiment. "I really owe so much to Jay Moir – co-founder of Layla and Summer Experiment," he says. 
Gradually, Thép's interest in incorporating local ingredients into his cocktails grew. Summer Experiment's menu still features the cocktail that won him World Class. The Melon of Steel with Ketel One – which, besides its focus on local ingredients, was his tribute to the zero waste movement. 
Now, at Stir, Thép Đinh and Lâm Đức Anh are proudly localising cocktail culture. The signature cocktail menu is written in Vietnamese and the cocktails take inspiration from the streets outside. Drinks like their Đậu Hũ Nước Dừa, a bowl of soft tofu with a hot ginger and brown sugar based concoction, or their Nước Mía Highball, based on nước mía – the refreshing and ever-popular sugar cane drink served at street side stalls. 
"Our cocktail recipes all used to be based on foreign ingredients. Now we want to make something different but familiar and special but simple, by taking local ingredients as our main inspiration," Lâm Đức Anh nods, "and we really looked back into Saigon's golden era of the '60s and '70s for inspiration – especially with the furniture and interior. For the drinks, the team and I spent months eating and drinking at street food spots to get inspiration. When people want to find a bar that truly represents Vietnam, I want them to think of Stir."
Even harder to find than Stir – which is up some nondescript stairs in an old courtyard opposite the tourist trap Bến Thành Market – is 419 Izakaya & Mixology. 419 is in another courtyard in up-and-coming Nguyen Thai Binh Ward, and it's hidden in the back of a cafe, accessed through a fake display case full of vintage film cameras. 
Co-founder Minh Tâm Nguyễn credits the opening of this new bar to his growing confidence. You can taste it in cocktails like his Sá Xị, a take on the root beer-style local soda of the same name. 
That confidence is combined with the support of friends and investors. Vietnam is said to have the fastest growing economy in Southeast Asia. The country is flushed with disposable income, and it seems like lots of it is spent on cocktails. 
There's an emerging entrepreneurial mindset too. In 2017, around the same time cocktail bar culture began to gain popularity, the number of newly established enterprises hit an all-time high: 126,859 new businesses opened that year.  
"Besides that, bartenders like me have had the chance to work in lots of different cocktail bars. Before there were only clubs and small pubs," Tâm, who splits his time between 419 and LABAR explains. 
419 is named so as it means 'for one night', "because we want people to stick around for the whole night," Tâm laughs. So far, since they opened at the end of 2020, people have done just that. "This is definitely the dream of every bartender I know," he adds proudly.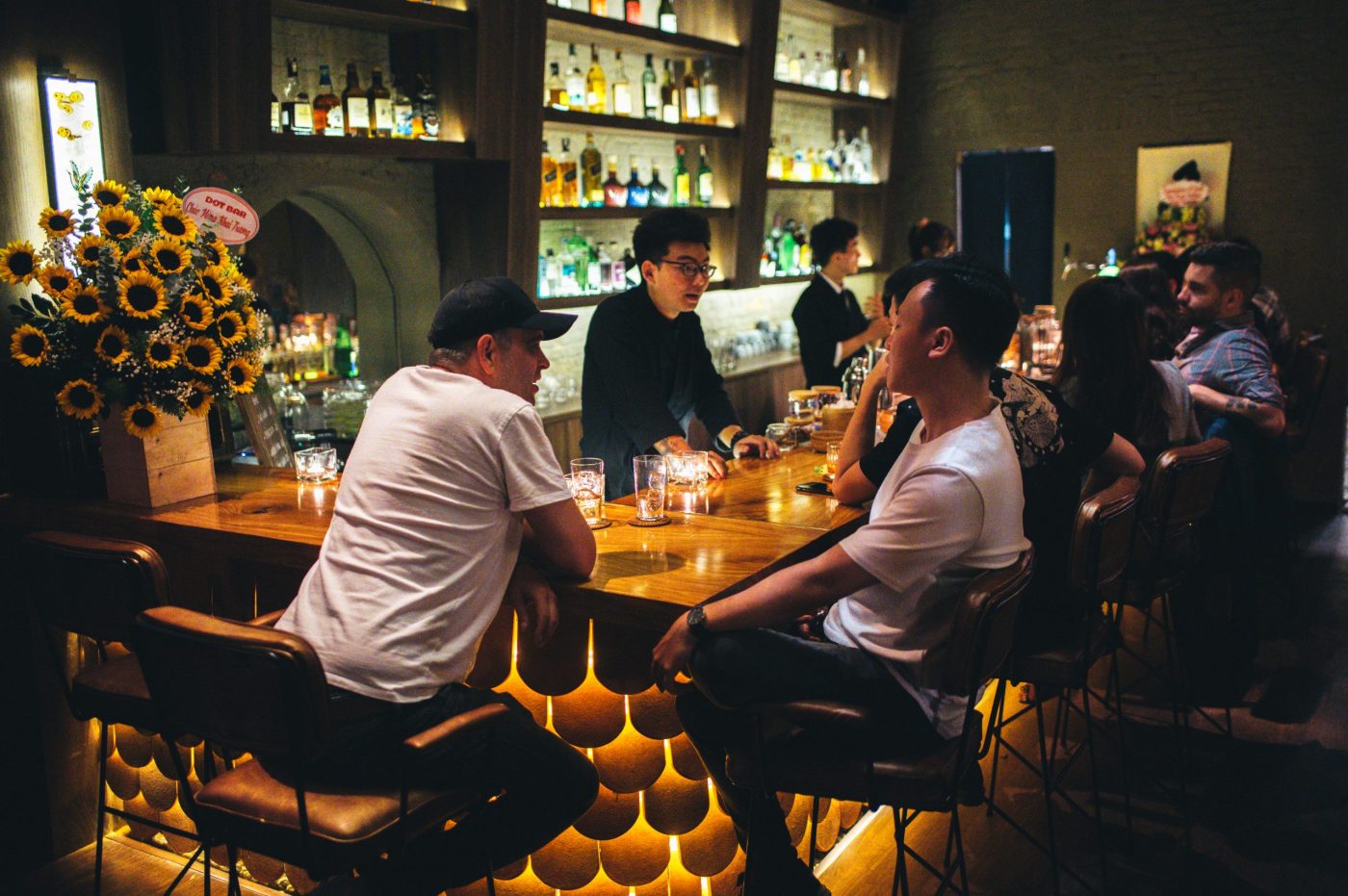 "I think it's probably the dream of every bartender the world over," Vũ Ngọc agrees. He opened Doozy in Hanoi last year. There he's serving "high-tech, modern drinks" developed in the on-site Doozy lab. Drinks such as Call Me Doozy is a twist on the Boulevardier with whisky, banana, strawberry and mango vinegar. 
The marketing graduate entered the business in 2012. And right now, he's on a high having won the Diageo World Class Vietnam competition in May. But 2020 was a big turning point for him. "That year, I got to go to Shanghai. I checked out the bars there and I came back with a plan to open my own," he explains.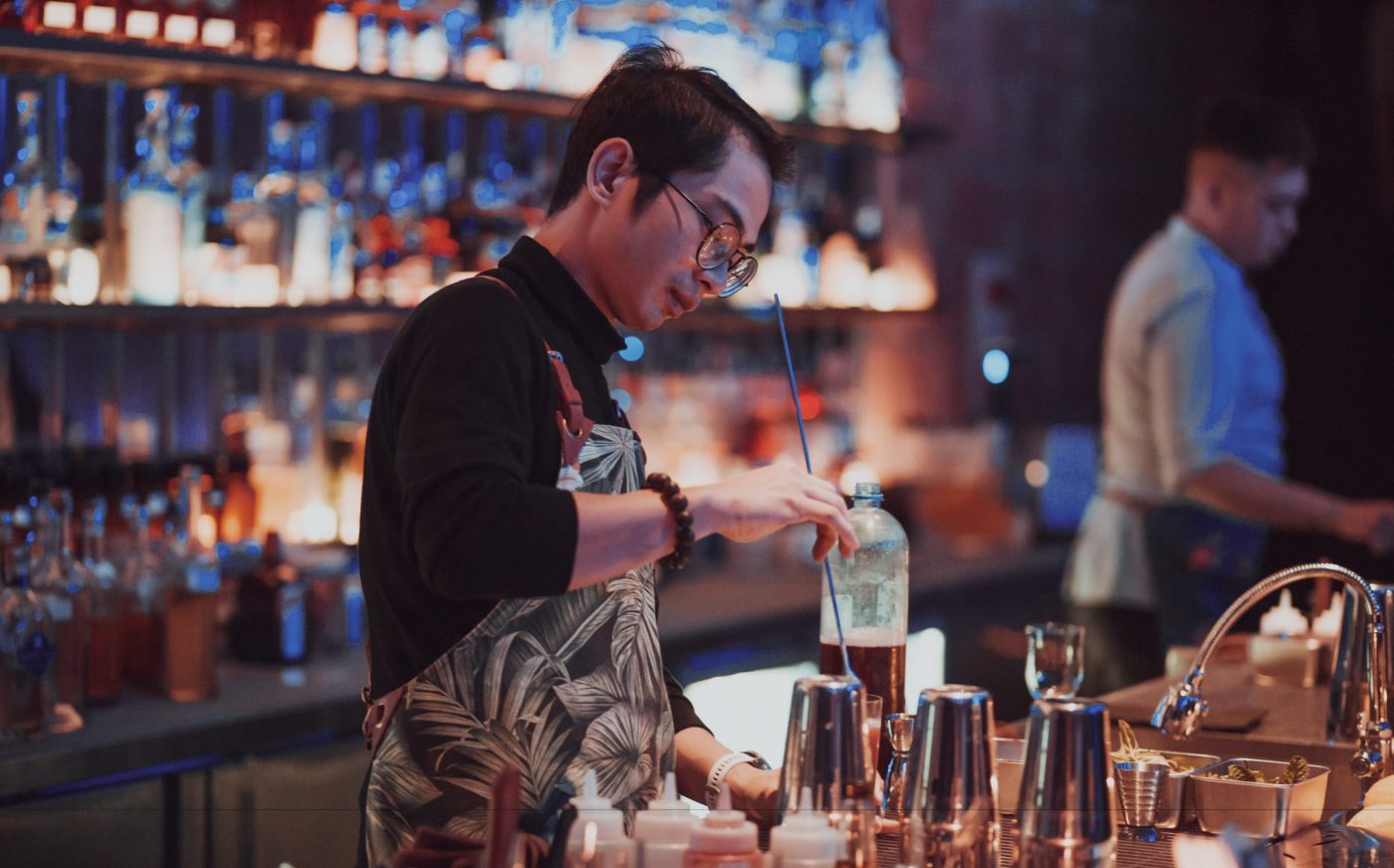 "Even though a number of bartenders are opening their own places, it's not easy. There's so many things to consider, the location, the concept, the interior, the customers you're targeting…"
For now, it's mostly male bartenders who have opened their own bars but there are exceptions. Hồng Quế – former Snuffbox bartender – opened THƠM Cocktail in Quy Nhơn, central Vietnam. Thơm means pineapple, a symbol of both the bar's focus on local ingredients and of Hồng Quế's bold attitude that she says is "tough and prickly on the outside but sweet on the inside."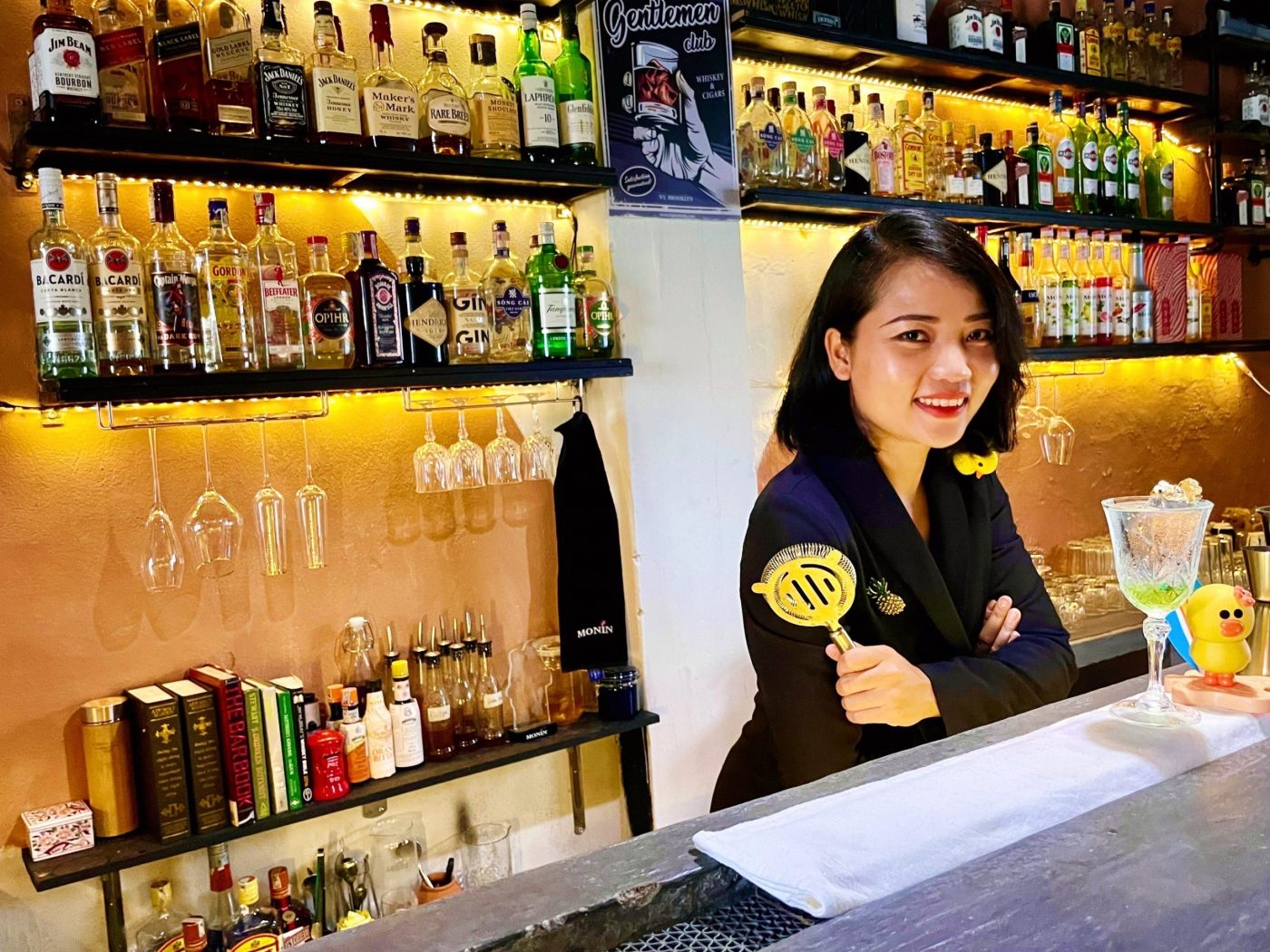 "It's not easy," Hồng Quế explains, "there's a different kind of pressure for conformity on women, and the expectation that you'll leave to have kids is probably off-putting for lots of investors." 
Her family strongly resisted her ambition to join the industry too. Although coastal Quy Nhơn is tipped as one of the country's most exciting new tourism destinations, the bars there are mostly beer clubs; bartenders pour beers and serve fruit plates to a soundtrack of banging Vinahouse. "So, there's no awareness that bartending can be a profession. I started six years ago, and I'd say I'm from the first generation of people from my hometown with any understanding of cocktail culture."
"More opportunities are coming and there's an awareness in the community that we can make grassroots changes – especially encouraging equality," Lãm Dương says. "But it's definitely not an easy career, especially when you progress to becoming a bar owner. As one of my mentors put it: "being a bar owner is a thousand times different to being a bar manager". I've had to learn a lot. Finance, sales and marketing, human resources, and even the local regulations that keep you open. And then there's balancing the income side with your creative side…but it's worth it."