This post is sponsored by Patrón Tequila
As Patrón Perfectionists 2021 announces its market Top 30, we take a look at some of the tequila cocktail trends in this year's recipe submissions.
Patrón has announced its shortlist of the Top 30 from each market in this year's Patrón Perfectionists 2021 competition. Today, consumer voting for these Top 30 finalists will commence, with the Top 10 announced in July and going to regional finals.
First up, we take a look at the biggest trends coming out of the UK. The UK are the Patrón Perfectionists reigning champs as Giulia Cuccurullo of The Artesian (London) took the crown last year with her cocktail The Bridge. One noticeable trend in the UK submissions when it comes to tequila cocktails is white wine – particularly sauvignon blanc. Its vegetal and herbal flavours make for a good pairing with tequila, with an added layer of acidity. For example, Piña by Aiden Tibbens of Schofield's Bar (Manchester) uses Patrón Reposado, red bell pepper juice – another prevalent trend among Patrón Perfectionists entrants – lemon, sugar syrup and basil leaves shaken together then topped up with 20ml of sauvignon blanc for what is no doubt a refreshing and savoury sip.
Over to The Philippines – home of one of last year's global finalists Jason Ali of The Peak (Manila) – where elderflower is the name of the game. Lots of recipes are featuring elderflower in cordial, syrup or liqueur form, no doubt thanks to it's savory pear notes and perfume notes it brings to cocktails. Errol Khim Barbosa of Cafe Alegria (Manila) has designed a cocktail named Bisoño with Patrón Silver, lime, elderflower syrup, agave syrup, mint and cucumber. Errol says the mint and lime balance well with elderflower and enhance the tequila.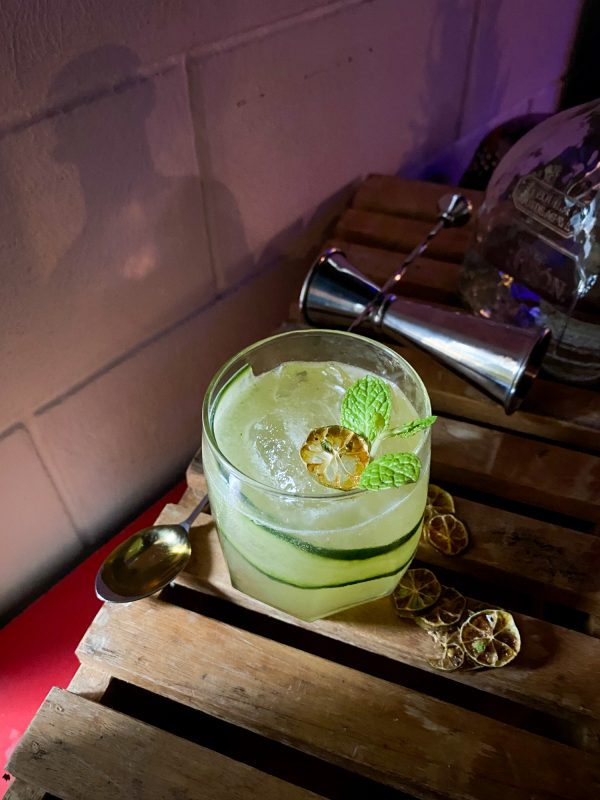 Sherry was a prevalent ingredient in entrants from Australia, home of last year's global finalist Annelise Grazioli of Hot Tamale (Darwin). While a variety of sherries featured, it was fino sherry that was the most popular. Kristian Leombruni of Dessous (Melbourne) has submitted Listo, a twist on a Gimlet with Patrón Reposado, fino sherry, green apple cordial, lime, black pepper and an absinthe rinse to make what sounds like a complex and layered drink.
Over in the USA, an inspiration trend was apparent among entrants. The USA was hit hard by COVID-19 and lots of entrants cited the pandemic – or situations it caused them to be in – as a source of inspiration. Many took to their garden to keep busy or to source garnishes for home happy hours. Amy Yockey of Chicory entered a cocktail called Belle of the Ball with Patrón Silver, red bell pepper juice, lemon, crème de banane, egg white and a pinch of black pepper for garnish. She says her garden has been an endless source of joy during the pandemic and she grew over 14 pounds of red bell peppers in one of her small garden beds. Amy says upon looking at the list of ingredients available and seeing that bell pepper juice was on it, the drink came together relatively quickly.
While this is just a small selection of some of the incredible entries from this year's total of over 400, click here to vote for your favourites in the Top 30 to get them through to regional finals.