Vu Ngoc, founder of Doozy in Hanoi and Vietnam's World Class champion 2021, shares his favourite bars in Vietnam's capital. By Holly Graham.
Classic cocktail bar: The Haflington
The Haflington is a cocktail bar which is inspired by old private museums, so it's decorated with art, paintings and special items like a decorative peacock and artificial moss wall patches. It's truly romantic when you sit at the bar counter, under the dimmed light, surrounded by the smell of wood. There are not many choices on the menu but every drink is a combination of delicateness and balance in the form of classic cocktails. This bar is runned by Cong and Cuong, who are very well-experienced in Hanoi's industry. They will elevate your taste and give you awesome hospitality.
Dive bar: Bee' Znees
Bee' Znees is not a true dive bar. To enter the bar, you have to push a bookshelf sideways and head upstairs. But why have I put it in this category ? If you need a space for deep conversation with friends, Bee' Zness must be on your top of choices because of its friendliness and coziness. One of the appealing things here is the young bartenders, who surprise their guests with the freshness of their drinks. They are also creative and willing to learn. Every Wednesday and Sunday, the bar has live music. Want some time to chill out? Drop by Bee' Znees.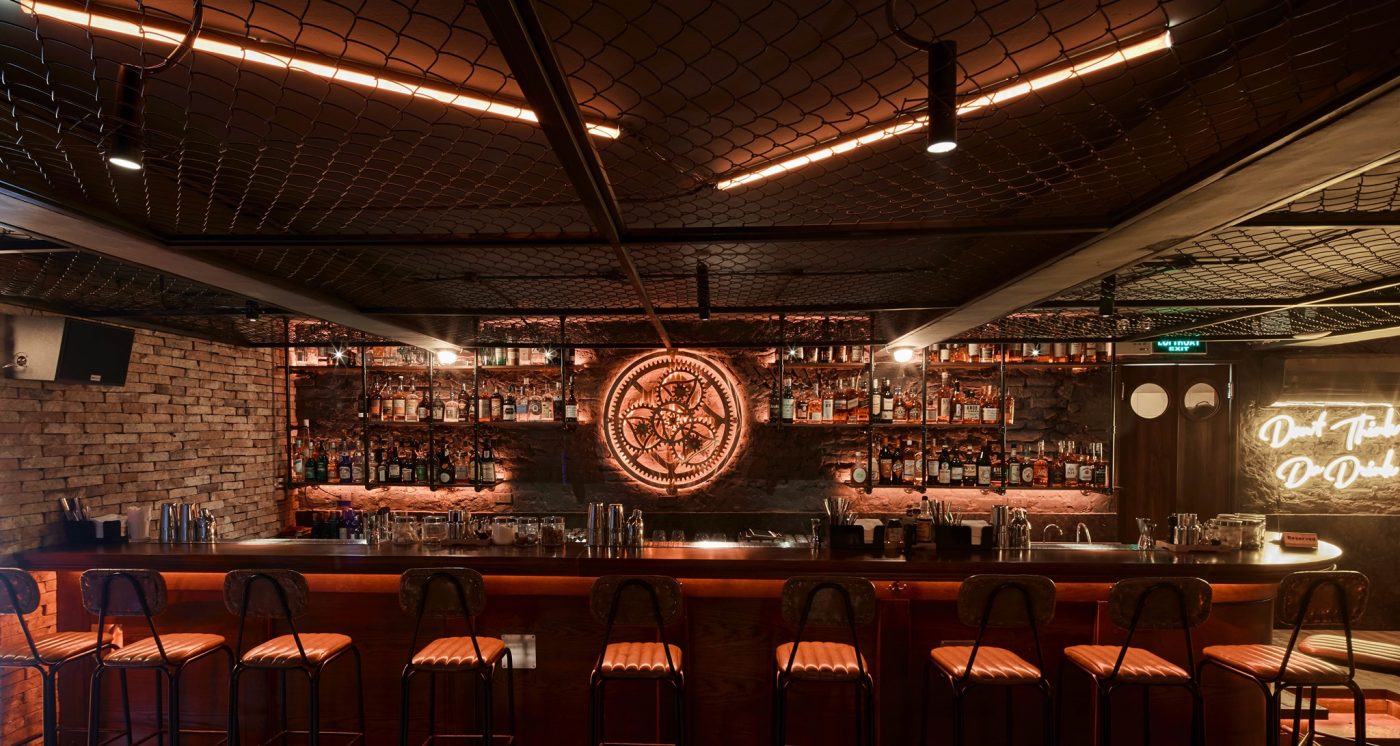 Innovative cocktail bar: Totem
Although Totem is located on the modest Tran Quoc Toan street – a kind of quiet street at night – you always feel welcome when you visit. The team is headed by Thinh Le who was in the top eight of World Class Vietnam 2021, and his creativity and use of new techniques can be found on Totem's menu. There are many amazing drinks here like the Oolong Punch, Chai Tea Fizz and many more. They even launched a clarified menu, where all drinks were clarified with a smooth taste and aroma, and were uniquely crystal-clear in appearance. The dinner menu here is quite amazing. If you want to drink after work with friends, Totem is a great bar.
Wine bar: Tannin Wine Bar
There are not many wine bars in Hanoi, but Tannin Wine Bar is one of the wine bars and it impresses me a lot because of its huge wine list of wines, champagnes, aperitifs and digestifs. This bar has expanded my horizons when it comes to wine and you can explore many new things related to natural wines here too. For me, this place is truly a to-go whenever I want a glass of good wine, plus it also sells delicious food like salads, paninis and cheese.
Bar with awesome food: Room #210
Room #210 is a hidden gem for awesome foods and drinks . Mr. Nam – whisky ambassador for Diageo in Vietnam – is the owner of the bar and he is a food lover and one of the best bartenders in the community. He combined his two big passions into one bar to satisfy his guests when they come in his place. There aren't many places in Hanoi that serve fresh oysters but Room #210 does. The fresh food menu is a plus point.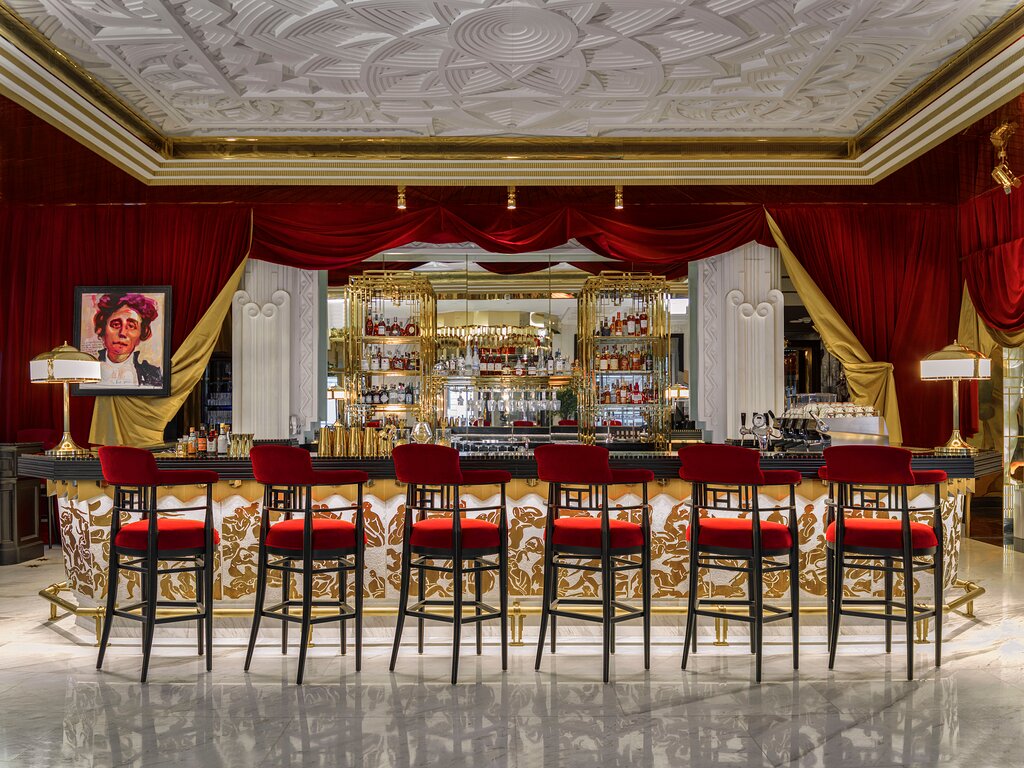 Hotel bar: Diva's Lounge
Diva's Lounge at the Capella Hotel has been open for around three months and managed by Sean Halse. The interior transports me back to the glamorous decade in the 1970s inspired by Coco Chanel and Anna Held, with distinctive concept drinks and perfect decoration. I think Diva's Lounge is a good place to go for people who enjoy a luxurious atmosphere.
Themed bar: Black Sheep
The Black Sheep is themed like an opera theatre. It has a main stage surrounded by tables in front, making you feel as if you are enjoying a real show. The people behind this bar put a lot of effort into making many extraordinary events such as art shows, gentlemen's nights and singles nights. The drinks are always a retreat for me whenever I come in with good hospitality from the team.
Bar run by a friend: 21Gam
21Gam is probably one of the best cocktail bars in Hanoi in recent times. It is the brainchild of Lu Nguyen, one of my brothers. 21Gam is the crystallisation of his passion and all his knowledge of beverages. I always recharge myself after work at 21Gam because it has an energetic vibe with hip-hop music played by selected DJs and a great crowd. The bartenders heal the guest's soul with all kinds of drinks and flavours – just make your order! This place has hyped up Hanoi's nightlife right now.
Bar that's been around forever: Nê Boongke
Nê Boongke is a house for real drinkers who have a good taste in cocktails. It was opened by one of my big brothers – Pham Tien Tiep – who was Vietnam's World Class winner in 2012 so you know the drinks here are going to be different. He focuses on local ingredients and features Northern Vietnamese elements. He has a drink called Pho in which he especially uses the ingredient fÔ mai cốm to make the drink taste authentic. This bar has been open for four years but it still has a stable number of guests. Tiep is a multitasking guy who usually writes funny content on the Nê Boongke fan page to engage with customers and the bartender community. Apart from the drinks, the hospitality is nice, so I often go there to have fun but not too crazy. This is the place you must visit in Hanoi.