Bannie Kang, co-founder of MU, Taipei, was crowned Bartender of the Year (Asia) at the DRiNK Awards 2020. Here's her story. By Holly Graham.
My journey in hospitality began when I moved to Singapore from my native Korea in 2010. I worked at Swissotel The Stamford, polishing cutlery at the back of house because my English was very poor and I couldn't communicate with guests. I was very lucky that the bar manager asked me to transfer to City Space bar (now SKAI bar) and I started off there as a cocktail waitress. The beverage operations manager Richard Gillam had just won Diageo World Class Singapore.
When I looked at myself, I knew I wanted to be somebody. It felt like lighting hit my head – seeing Richard making everyone so happy and all the guests wanting to talk to him. I was inspired and admired bartenders. I also loved the process of competitions as I knew they would make me stronger as you spend your own time outside of work developing and training yourself to be more independent.
I wanted to learn more bar skills but felt I couldn't do anything because my English was bad, so I decided to move back to Korea and worked part time in a coffee shop. I was very lucky that Diageo had organised a free training program for two months, so I learned how to make all the basic classic cocktails and acquired a very basic spirit knowledge. I returned to Singapore and back to City Space bar as a waitress again, but told my manager that I wanted to work at the bar. We didn't actually have a proper bartender because every staff member rotated. I first entered World Class in 2013 and made it to Singapore's top four, and City Space promoted me to bartender.
I met my mentor Tom Hogan when I transferred to the newly renovated Anti:dote. It was a very different experience, as City Space didn't have a proper bar and because the bar was located on the 70th floor. That meant everyone wanted to sit at a window rather than the bar, so I hadn't had much chance to talk to guests but at Anti:dote, everyone wanted to sit at the bar and industry people came in too.
Tom would always put me in front of guests and get me to talk with them. I was very appreciative of Tom, as he would be doing his job but would always be listening out for me. For example, sometimes I wouldn't know how to answer a guest or I didn't understand them, and he would come and help me, which meant I learned more. He was very patient like when he explained something to me, he explained it to me until I understood. Tom also taught me how to be more confident and expanded my creativity. He taught me about flavour profiles and hospitality rather than just technique. 
After joining Anti:dote, I entered World Class again in 2014 and got through to the Singapore finals, but after that I realised I needed to get some more experience as a bartender, and other competition experience under my belt. Though I'd grown so much, I still wasn't good enough. In 2016 I got through to the global finals of Bacardi Legacy and that's where I really changed, because you need to promote yourself and your drink every day. After that, I joined Black Cow 2017, and won the global finals!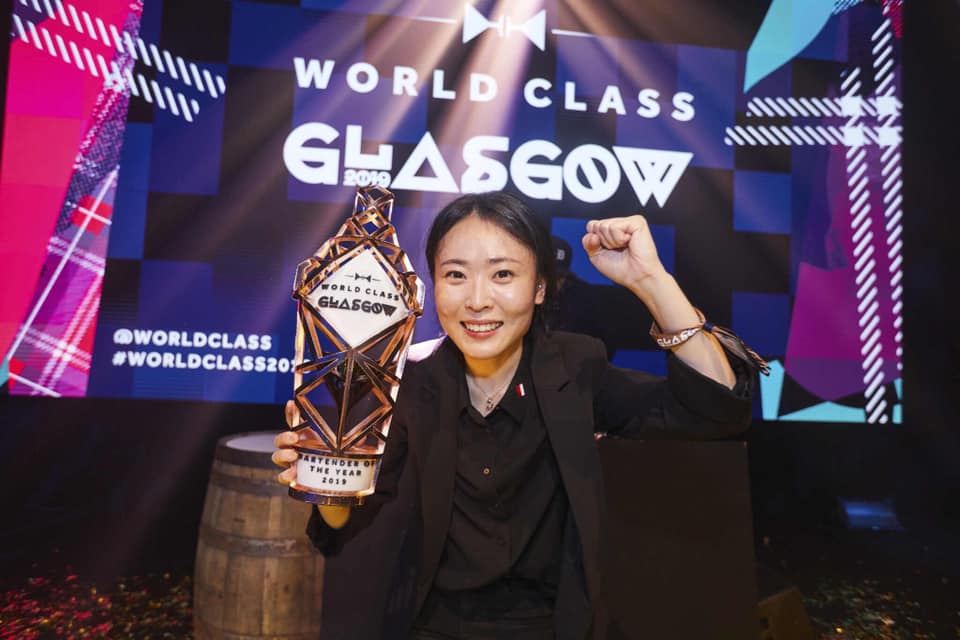 I told myself 2019 would be the last time I would enter World Class. Weirdly, I was more nervous in the nationals then the global finals as I feeling unwell and stressed because I put a lot of pressure on myself. When I won the global finals, I wasn't relieved, as in my head I was asking myself what's next after this. But of course I was feeling super honoured too.
Nick Wu, my husband Tryson Quek and I had already planned to open MU before I won World Class. Before that I was actually planning to move away from Asia as I wanted to experience the world before I get too old and have kids! I wanted to go to other countries and see what other people are doing.
Moving to Taiwan was not an easy decision for me because I can't speak Mandarin, and of course, it was hard for me to leave Singapore because I had lived there for my whole bartending career. My husband Tryson is a strong willed chef and decided he wanted to open his own place, and if I moved elsewhere, separating wouldn't be good. Both us working with Nick was the best option but they both had to convince me. There was so much to consider but it was time for a new challenge. It helped that Taiwan has four seasons, meaning I could finally get the chance to work with seasonal ingredients!
I've worked with Tryson before but now we have MU together, it's not easy – we fight a lot. But on the other hand we feel very comfortable together, because we know each other and what we're like and always support each other. He is very straightforward with his comments, always giving me the worst case scenario. But I appreciate his honesty, he inspires me. Those harsh comments make me push myself and I want to show him I can do it!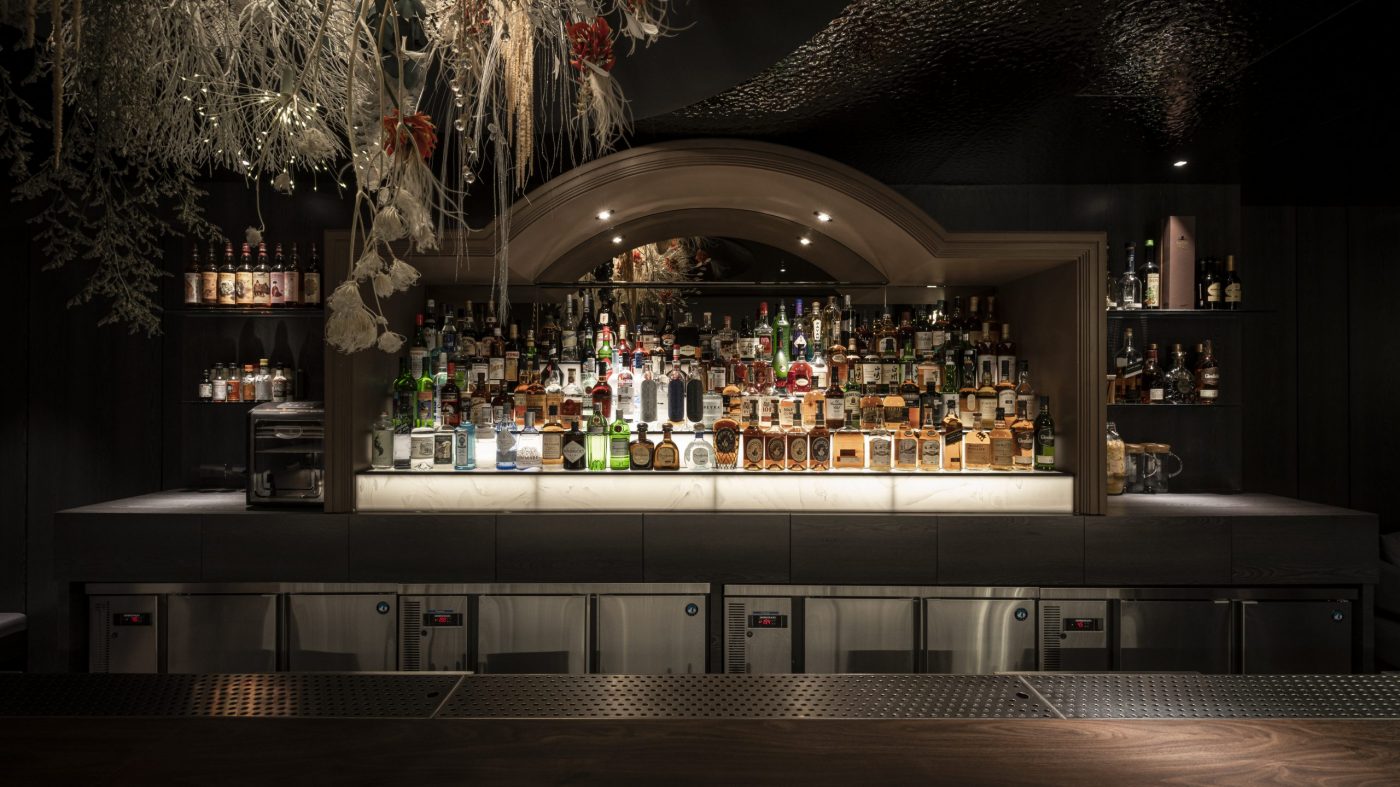 Opening a bar in the middle of a pandemic has been strange. We soft launched at the beginning of the virus, and didn't know how serious things would get. Slowly, we had less reservations and more cancellations. We have strictly followed government instructions and our team has been a little nervous and stressed, but we try to keep them positive. Taiwan has been handling COVID-19 really well. 
The community in Taipei is strong – no matter what they support each other. But in Singapore, I think the first thing bartenders think about is hospitality – no matter which bar you go to, you feel very comfortable. I think a lot of that is because nearly everyone can speak English in Singapore, so things are a little easier. Taiwan has a lot of influence from Japanese bartenders so they have great technique and though cocktails can be simple, the flavour is always really good, even if the bartenders seem a little shy. 
Now I have my own staff, I always teach them to stay humble. I feel like many young bartenders don't want to go through the process. They just want to be somebody, and want to win competitions and gain recognition straight away. Another thing I teach them is to stay hungry and passionate – don't just focus on your technique. Think about customers and every single thing in your bar. Without passion, it's very hard to achieve success. 
I want to be in f&b forever. I started at 21 so don't know anything else. It's so fun, you meet so many people then they become regulars and become friends. Bartenders create an experience to make everyone happy, and that's my number one passion.