This article is sponsored by Four Pillars
Shanghai's Satoshi Sugiura and Tokyo's Rie Hidaka share their experience after taking the top spots at Four Pillars inaugural Australian [Gin] Open, Asia.
This year, Four Pillars brought the Australian [Gin] Open to Asia for the first time, challenging bartenders in Singapore, China, Japan, Hong Kong, Thailand and Vietnam to create a perfect signature cocktail using Four Pillars Rare Dry Gin. The cocktail competition then asked regional finalists to create a second cocktail showcasing their flair and creativity using any of Four Pillars' other three variants.
This year, Satoshi Sugiura from The Odd Couple (Shanghai) and Rie Hidaka from The Bar at Ritz-Carlton (Tokyo) took home the prize: an all-expenses paid week in Australia, where they'll distill their very own gin with head distiller Cameron Mackenzie at Four Pillars Distillery in the beautiful Yarra Valley. They'll then head out on an exploratory tour to experience the very best that Melbourne and Sydney have to offer.
DRiNK chats with the champs about their time competing, the ideas they're distilling for their own gin and the perks of getting to attend Asia's 50 Best Bars and Singapore Cocktail Festival as the finalists.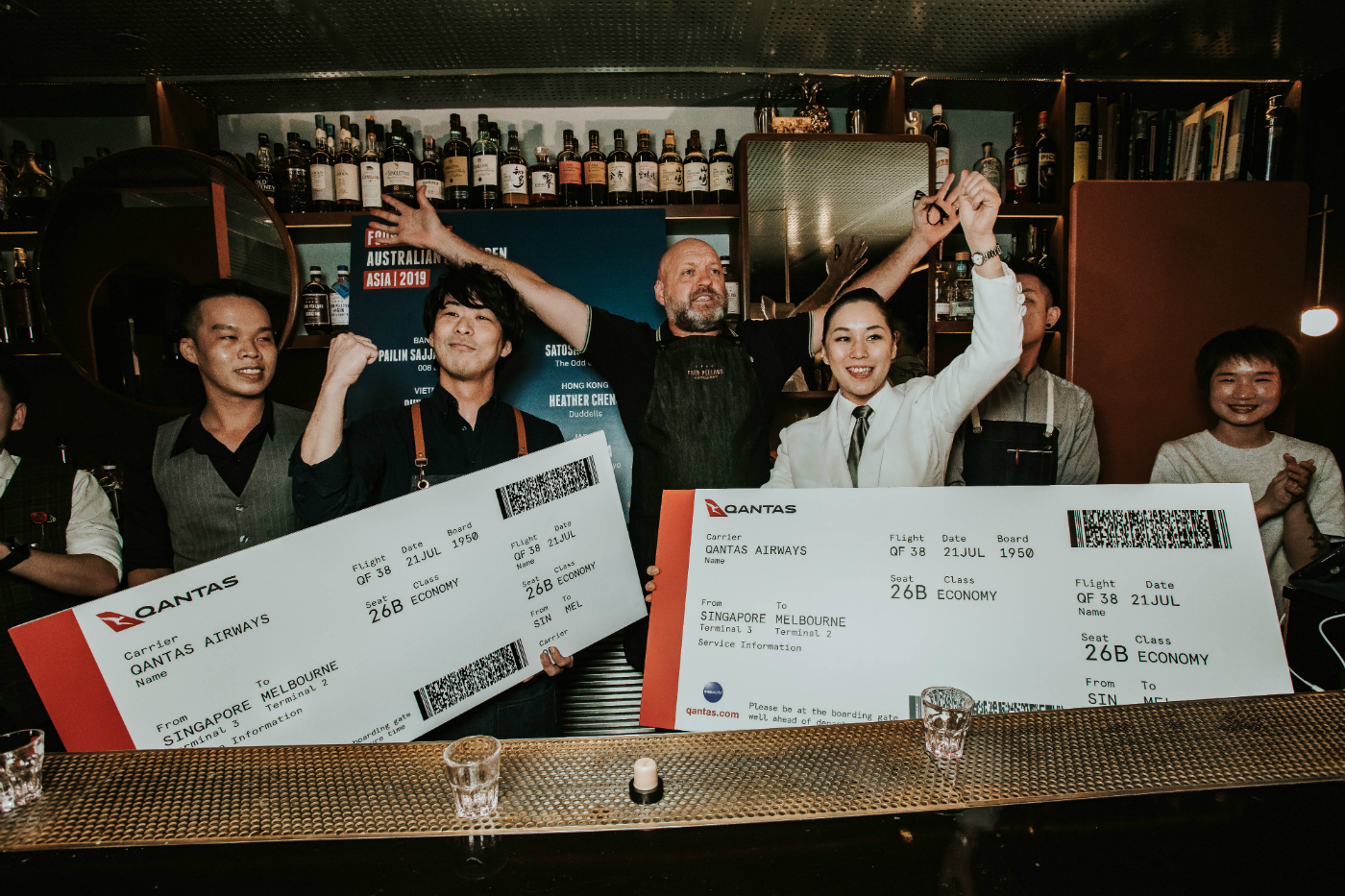 Why did you decide to enter the Four Pillars Australian [Gin] Open?
Satoshi Sugiura: I was super interested in a prize that meant I could make my own gin, as that's one of my dreams as a gin lover.
Rie Hidaka: A bartender friend asked if I knew about the Four pillars Gin competition, so I tried the gin first for the first time, loved it, and decided to enter the competition.
Tell us about the Four Pillars Rare Dry Gin cocktails that secured your place in the finals.
SS: I've lived in four different countries so far, and every single ingredient I used crosses over with the "four pillars" of Four Pillars Gin and my precious memories of those places. I live my life like a journey, so I named the cocktail "The Greatest Journey" in hopes of entering a new stage of my journey with this modern, creative gin.
RH: It was inspired by what I imagined to be the perfect lunch trip in Yarra Valley, surrounded by its beautiful scenery: I presented the landscape, atmosphere and scent of the Yarra Valley – the home of Four Pillars.
Who was one of your favourite fellow competitors?
Both: Heather Cheung's (Hong Kong) presentation was amazing. She's so creative. She comes off as very serious, but has a lot of passion in her heart!
What did you learn from the experience and the other finalists?
SS: Everybody has a different opinion about how to bartend – how to prep; how to shake a cocktail, etc. It was good to see that and encounter new ideas from the others.
RH: I learned a lot from Satoshi. We're both Japanese bartenders, but he's a unique character and put forth a really great presentation.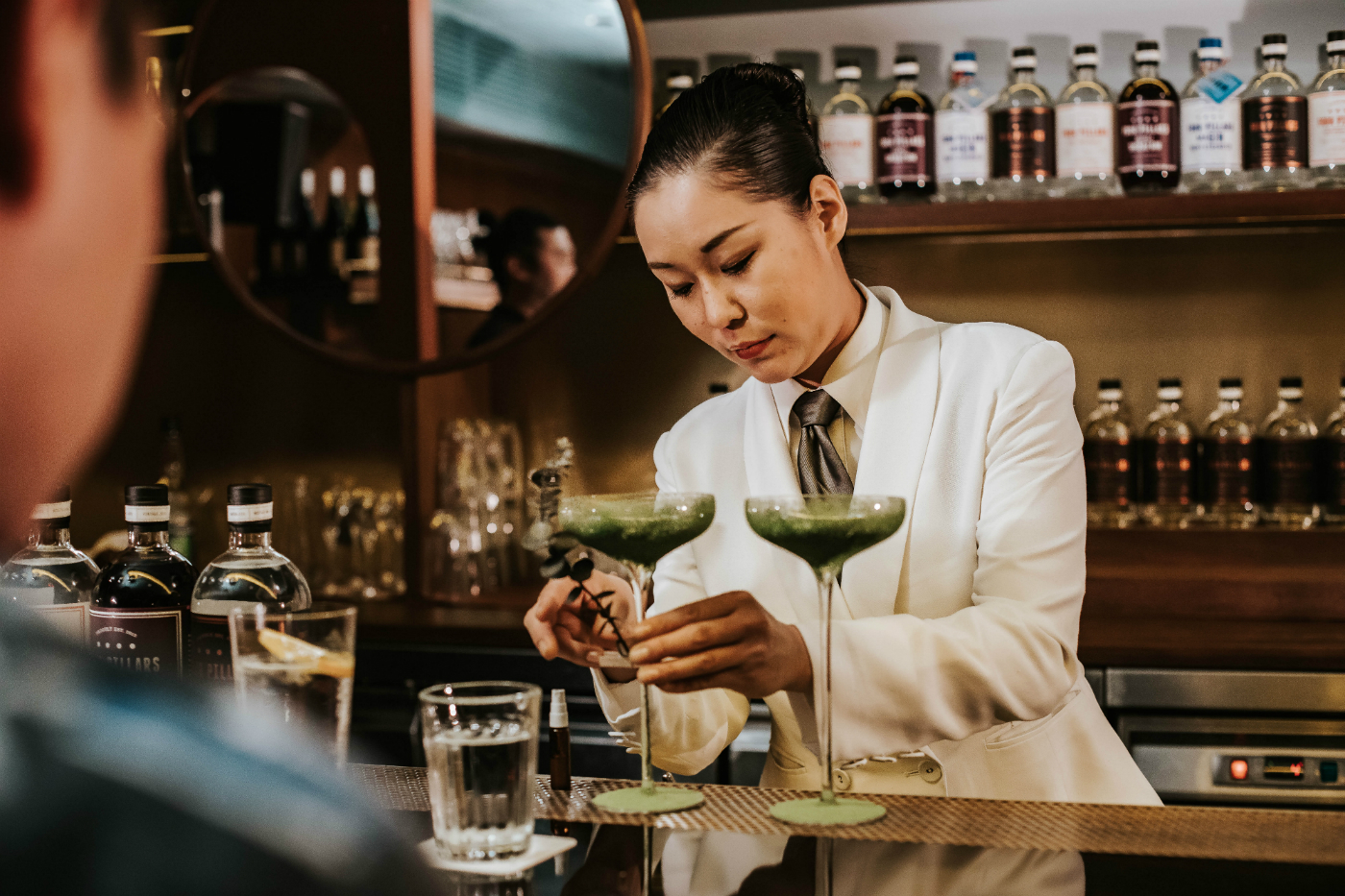 What did you learn about yourself in this competition?
SS: It was a fantastic opportunity to learn about Four Pillars, and I think a lot of Japanese bartenders like myself have great skills, but sometimes are not as great at promoting and presenting. As the competition featured these elements, it was a great chance for me to show how I can promote myself and my cocktails.
RH: It was my first presentation in English! I presented my delicious cocktails and my English – though not perfect – managed to communicate them in its own way. I need to keep practicing so I can showcase my skills with my guests and the judges.
How was the atmosphere at Asia's 50 Best Bars ceremony?
SS: It was my first time and I enjoyed it so much – I was happy to hear the announcement that our sister bars (Speak Low, Sober Company and SG Club) were all in the top 50. Next year I hope to return to Asia's 50 Best and represent The Odd Couple!
RH: It was very exciting. I was able to meet lots of bartenders who all were very nervous to hear the numbers and learn which bars came where on the list. I kept thinking about my bar in Tokyo… I hope we can make the list so I can feel the same nervousness next year.
As part of your prize, you get to distill your very own gin. Have you got any ideas about what you might create?
SS: For me, this is the most exciting part of the trip. I want to try to distill something like my signature cocktail – so something inspired by the four different countries I've lived in.
RH: It's a very exciting and valuable opportunity! I want to make the perfect Martini gin.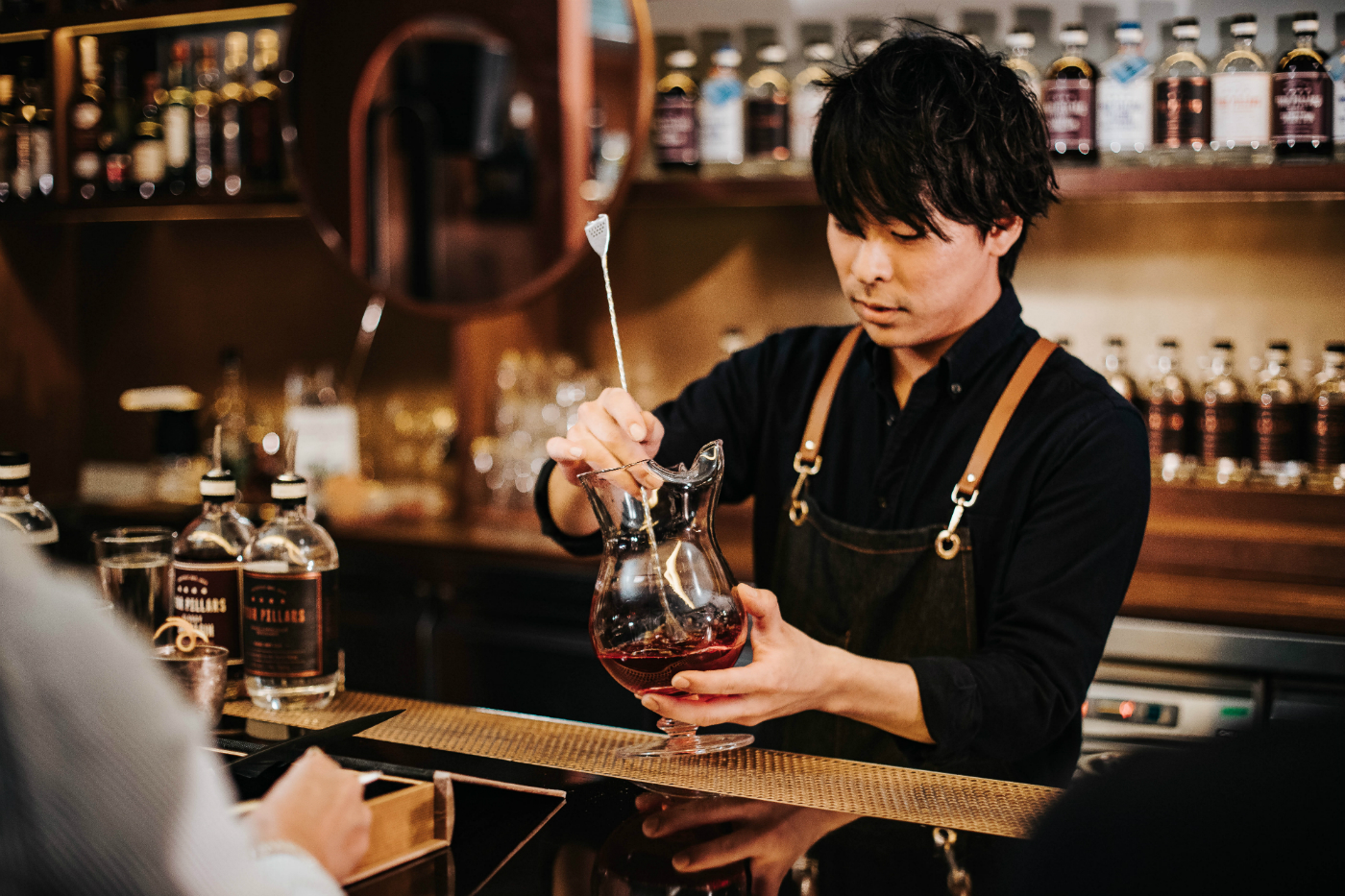 Recipes (Click to view)
The Greatest Journey by Satoshi Sugiura
Vineyard by Satoshi Sugiura