They came, they saw, they drank. All of our thoughts now that the chaos of Asia's 50 Best Bars ceremony and Singapore Cocktail Festival 2019 has settled. By Holly Graham.
1 Hong Kong is on the up…
Singapore has often been regarded as the cocktail capital of Asia, and having 11 bars on Asia's 50 Best list, it's not hard to see why. However, Hong Kong was hot on the Lion City's heels with eight bars, including new entries The Wise King and Coa – which also nabbed the Highest New Entry award – and regular fixtures Stockton, Lobster Bar, Quinary and The Pontiac all on the list for the fourth year running, as well as 8 ½ Otto e Mezzo Bombana featuring for the third time. Not to mention a Hong Kong bar winning the best in Asia….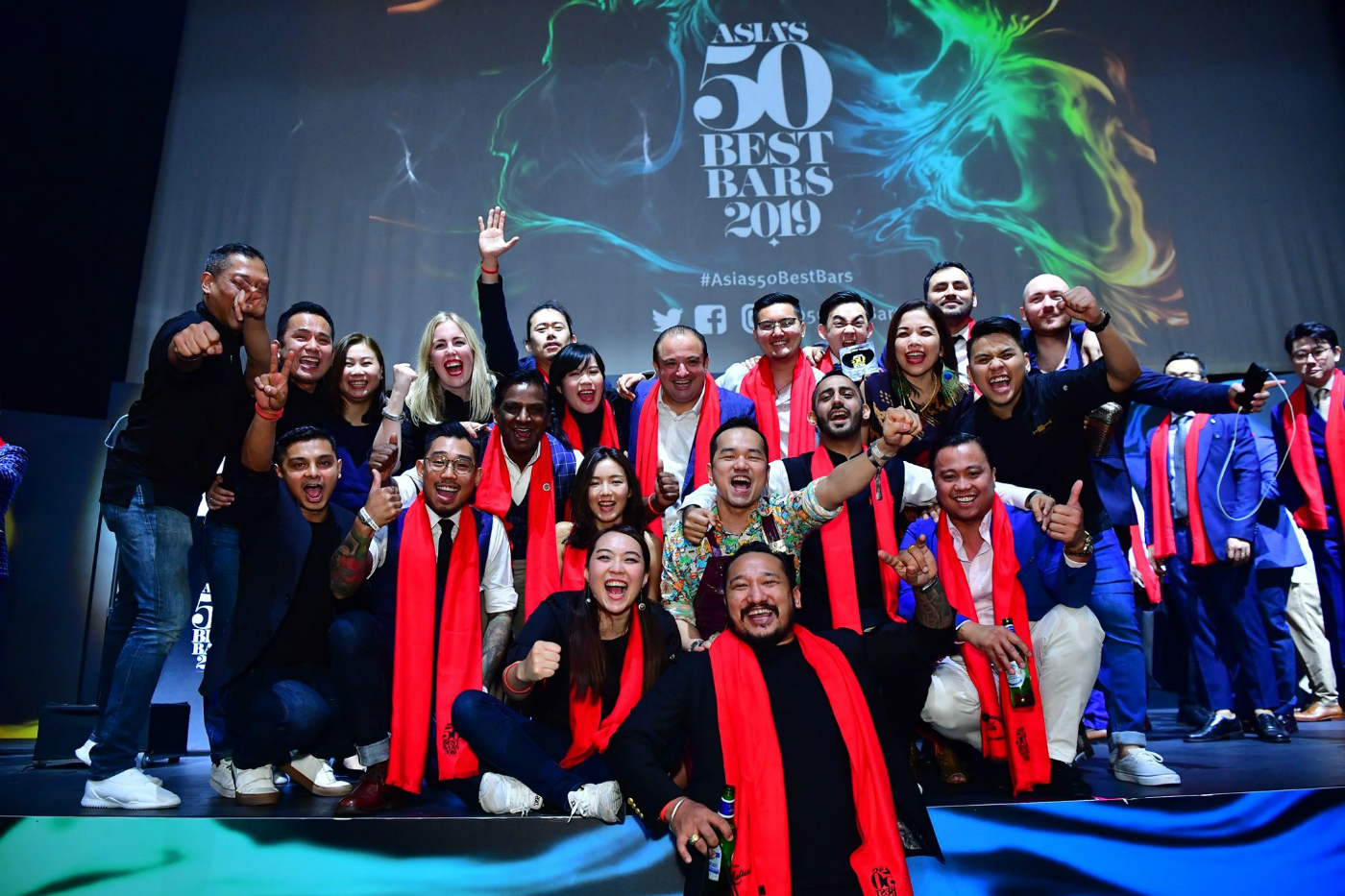 2…and the Old Man placing at number one on Asia's 50 Best Bars shows that independent bars can achieve the top spot
With the mighty Manhattan dominating the top spot for two consecutive years, it's easy to scoff at hotels having the money to curate an award-winning experience – though we'd argue with those scoffers that Manhattan deserves every accolade it gets. But bartender-owned, 30-seater space The Old Man being crowned Asia's Best Bar 2019 shows that the little businesses have just as much of a chance at nabbing number one as anyone else.
3 But Asia is still not on the global bar map as much as we'd like it to be.
This may be an unpopular opinion and sure, we are lucky enough to have our own regional 50 Best Bars Awards and a huge, however-many-day-long festival dedicated to all things bars and booze. That said, we are always surprised at how impressed guest bartenders and visitors from outside the region are by our bars. They seem to have preconceived ideas about the bar industry in Asia that are very quickly – and fortunately – changed when they see the top-notch standard of hospitality and creativity. Watch out, world.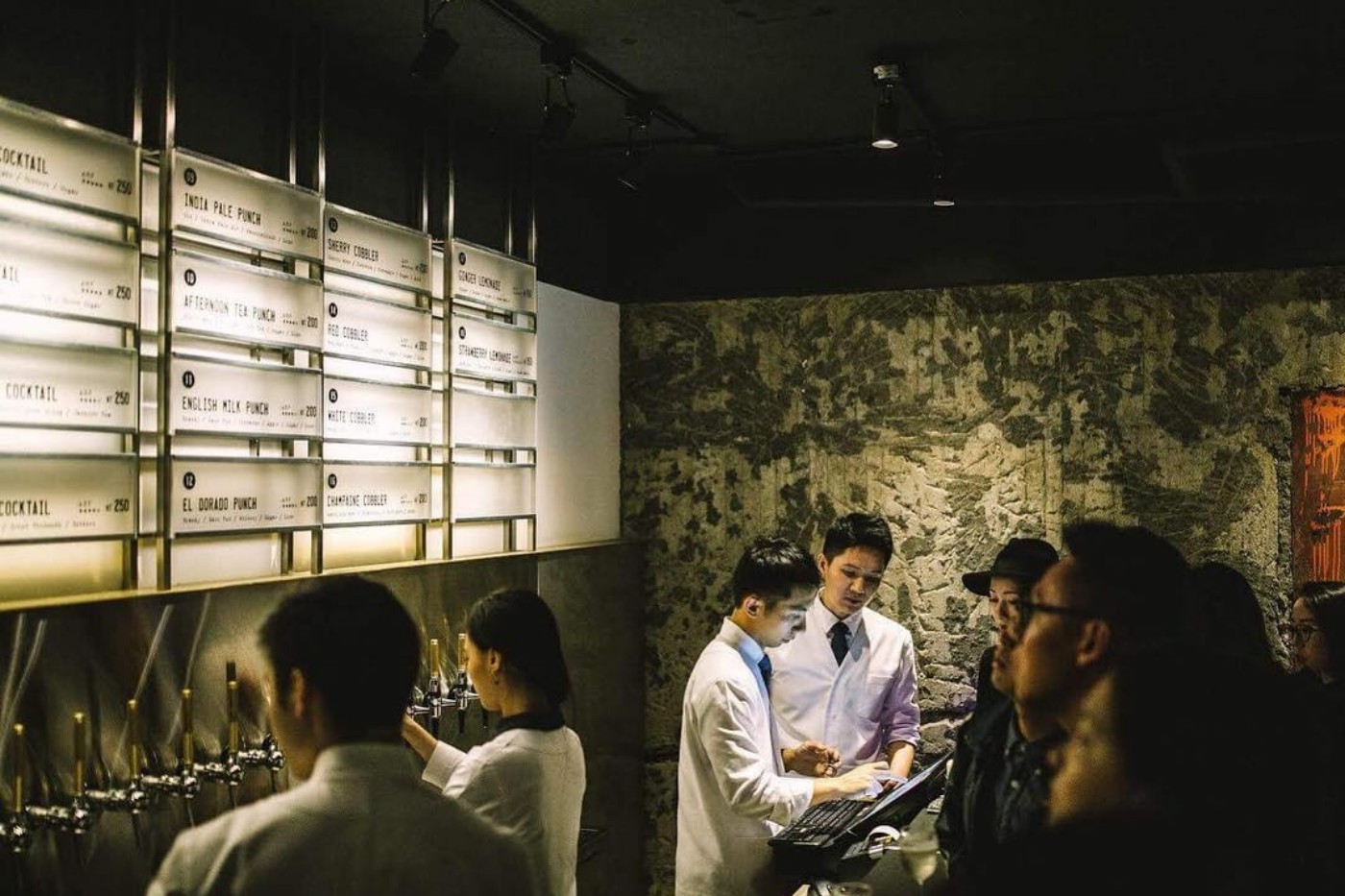 4 Taipei might just be the new cocktail city to watch.
Taipei scored the most new entries on this year's list with Draft Land, Bar Mood and AHA Saloon coming in at 45, 43 and 24 respectively. Plus, Aki Wang's Indulge Experimental Bistro remained firm in the top five once again, only dropping one place from last year, clocking in at number three.
5 Sustainability in bars doesn't just mean going plastic-free and minimising waste.
Kuala Lumpur's Bar Trigona – a new entry at 40 – took home the Sustainable Bar Award for its innovative bar programme which supports local farms and celebrates local produce. Led by Ashish Sharma, he and the team seek out small producers of Malaysian ingredients to craft their menu of tasty drinks that support the local economy. This makes the bar sustainable in ways that don't just include minimising waste – though of course the team strive to find a use for all parts of the ingredients at the bar; they don't use single-use plastic straws, sachets, coasters or cocktail napkins and limit supplier packaging where possible, too.
6 The female spirit is strong in our industry.
From the all-female #50BestTalks, to the girl power throw down dubbed the "Unapologetic Rager" that pushed 28 HongKong Street beyond max capacity, to the first Asia Women In Booze meet-up, the female spirit is strong in the bar world. Fortunately, it seems everyone is doing what they can to champion women and support them in a what is still a male-dominated industry. Women from all over the region, including Ann Pinsuda PongProm (The Bamboo Bar, Bangkok), Grazia Di Franco (Mancino Vermouth), Shelley Tai (Quinary, Hong Kong), Sola Engele (Samai Distillery), Lolita Goh (JungleBird, Kuala Lumpur), Suwincha "ChaCha" Singsuwan, (Rabbit Hole, Bangkok) plus a whole host of local Singaporean talent rocked their seminars and guest shifts, and we hope to see the female spirit grow even stronger.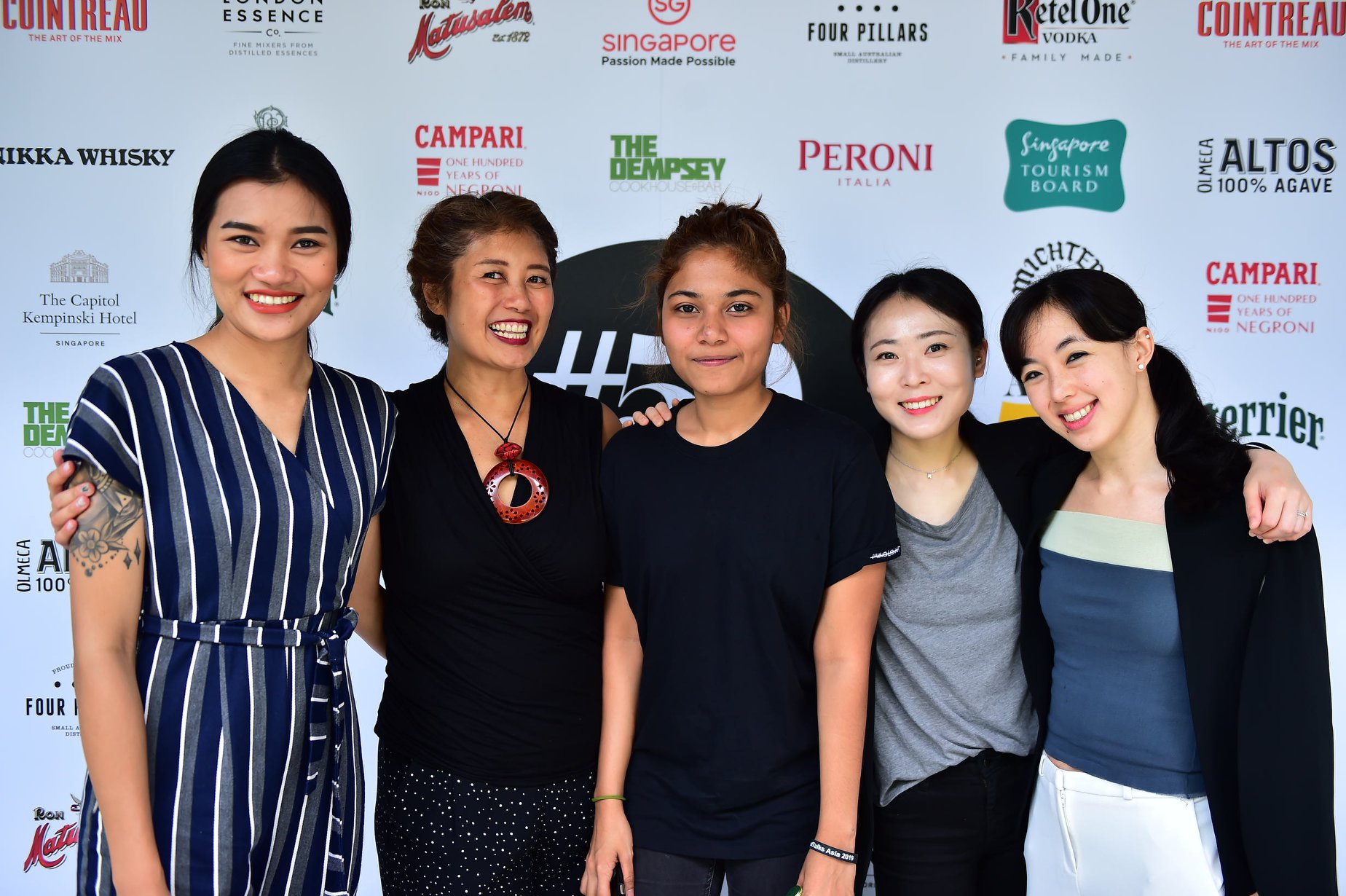 7 The thirst for knowledge (and drinks) is real…
The showing for every event – from both consumers and industry folk – was tops, proving that Asia's scene is thriving and equally as intriguing as the rest of the world. The SGCF Cocktail Village was packed out, proving if you build it, they will come! We hope SGCF inspires other countries in the region to host their own festivals – we're especially looking forward to what this year's first Bangkok Bar Show has to offer next month (more on that soon – watch this space.)
8 …but we want more health and wellness elements integrated into these booze-fuelled events
Sure, we could all stay sober, but we know that doesn't happen at SGCF. Constant drinking, late nights, swapping workouts for a few extra minutes on the pillow, grabbing food that may not be the most nourishing – we've all been there during the onslaught. We'd love to see more health and wellness focussed events, as well as healthier food options. Of course, we only have ourselves to blame for the antics, but we think if these kind of events and options were available, it might encourage everyone to go home that little bit earlier or turn down those last five shots of burning bourbon that nobody ever needs!
9 The official SGCF calendar may have been from May 10 to 18, but that doesn't stop the pre and post parties.
With events like the Four Pillars final and The Old Man Singapore grand opening, SGCF unofficially kicked off days before, making the festivities almost two weeks long. Thankfully events only went one day beyond May 18, finishing up with a "recovery session" at Employees Only on May 19. Please, no more… until next year!