This post is sponsored by Mandarin Oriental Macau
Legends & Cocktails takes drinkers on a tour of Asian and Portuguese legends through art and cocktails.
Vida Rica Bar, located in Mandarin Oriental Macau, is championing a whole host of great things with its current menu Legends & Cocktails: innovative cocktails; Asian culture; ancient legends; art; female artists; charity; non-alcoholic drinks, and not listing ingredients on the menu, to name but a few.
The menu is the brainchild of Vida Rica Bar's head bartender Jacob Shteyntsayg, who first chose the countries he wanted to highlight, then researched them to discover legends from each of their histories. "There are 10 Asian countries on the menu, as well as Portugal, due to Macau's Portuguese heritage," he explains. "We based the Portuguese cocktail on the legend "The River of Tears", which a lot of locals have studied at school, so they have an immediate connection to it." Most of the legends featured are fairly well known, such as India's "Law of the Jungle", based on Mowgli from The Jungle Book by Rudyard Kipling.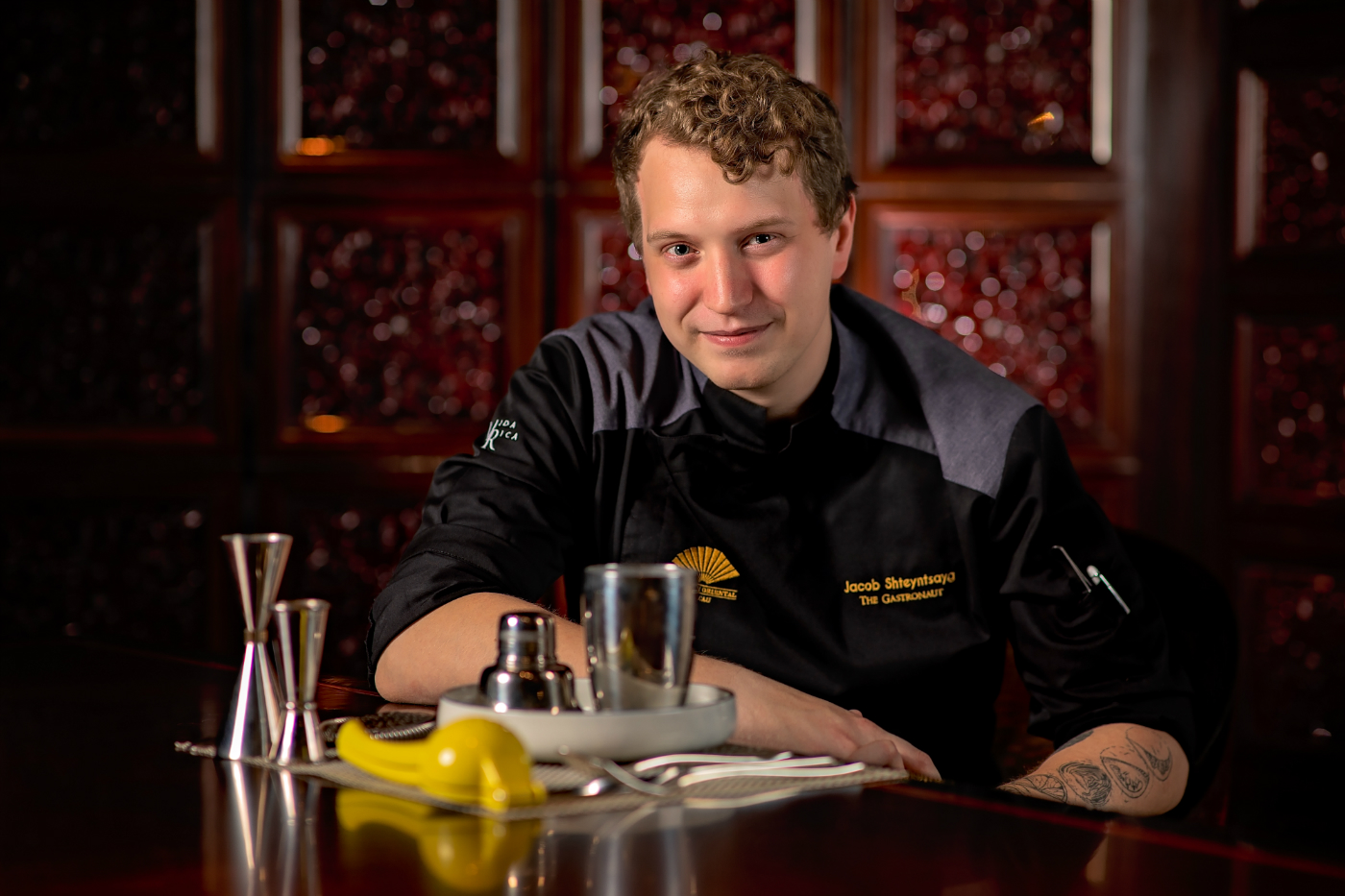 Jacob then collaborated with New Woman Development Association of Macao (NWDAM) – an organisation which strives to unite and inspire women in Macau, encouraging them to be proactive and develop their talents – to commission 11 local female artists to illustrate the legends. These 11 pieces of art are now displayed at Vida Rica Bar, available for guests to purchase. "We've sold a lot of them already," notes Jacob, "and the proceeds will be donated to a charity once the menu is finished."
Then came the cocktails themselves. Though the menu lists 11 drinks, there are technically 22, as each drink is also available in a non-alcoholic version. "I think there's a growing need for it," says Jacob, "especially in Asia, and even more so in Macau. I believe people should be able to share the same cocktail experience whether they're drinking alcohol or not – especially in a hotel and especially with our menu, because of the fun and interactive way we present the drinks. If you really want to just drink, you can go to a local bar, but I figure if you're coming to a hotel, it's for the experience too."
I believe people should be able to share the same cocktail experience whether they're drinking alcohol or not – especially with our menu, because of the fun and interactive way we present the drinks
Another decision Jacob made with the menu was not to list the ingredients, but instead the flavours. But why? "I think not listing ingredients helps break down barriers. It was a little confusing for guests at first, but now people are coming because they've seen the photos and they want to try the drinks. Guests seem to love it and get excited and scared all at once." Jacob explains that everything about the menu is very interactive – from the illustrations to the quirky cocktail vessels, guests don't really feel the absence of a list of ingredients. "You choose a cocktail based on your appreciation of the legend or illustration, rather than being led by ingredients – personally, I don't like when people choose a drink based solely on ingredients. I think it can make people avoid something because they may not usually like it, or perhaps the ingredients are too complicated, so they feel intimidated."
Jacob also says that not listing ingredients has another benefit: communication. "It helps remove the wall between the guests, the bartenders and the waitstaff. This way, I can be sure the waitstaff understand the cocktails and it opens them – as well as the customer – up for more dialogue to give the experience a more personal touch." But if you really want to know what's in the cocktail, or have allergies, the drinks each have their own QR code which gives guests access to Chinese translations, information about the artist, more about the legend, and all of the ingredients in the cocktail.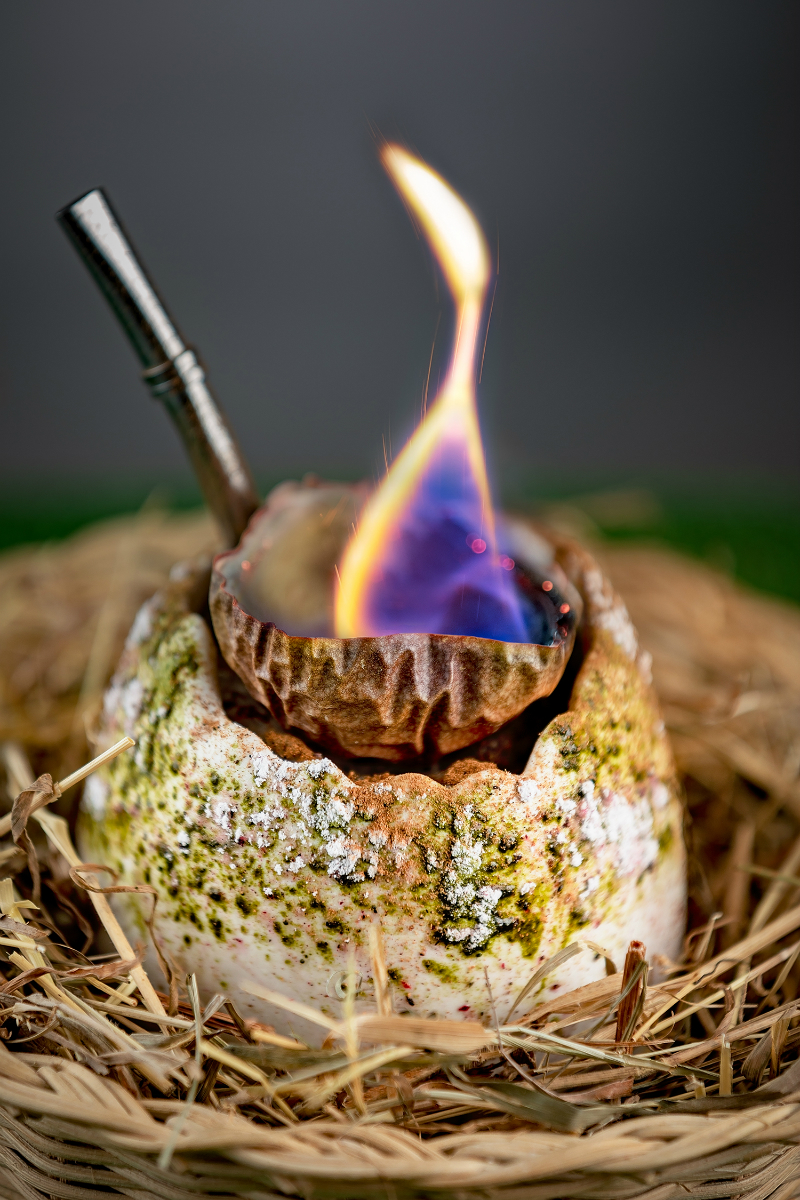 Jacob reckons the Legends & Cocktails menu has been a breakthrough for Vida Rica Bar and Macau in general. "We're lucky that our hotel doesn't have a casino, so people really do come here to appreciate the cocktail experience." Though he loves the whole menu, he of course has some favourites, including one inspired by Macau's neighbouring SAR, Hong Kong. Based on the legend of an emperor who first wanted to name an area "eight mountains" before naming it Kowloon City, City of Dragons is Jacob's Mai Tai variation.
"It took us a long time to think of something that truly represented Hong Kong, because we had to make the cocktail relate to three things: the place of origin, the legend and the illustration." Drawing inspiration from congee, Jacob created a rice orgeat, which he combined with lemongrass infused rum, Yellow Chartreuse, lime juice and Ancho Reyes Chile Liqueur – the latter of which he says is to give the drink a full-bodied flavour as opposed to spiciness, as spice isn't often a feature of Cantonese cuisine. To represent the dragon, the cocktail is served in an egg-shaped vessel in a nest, and presented with a piece of flaming passion fruit skin – an upcycled ingredient from another cocktail which uses the fruit.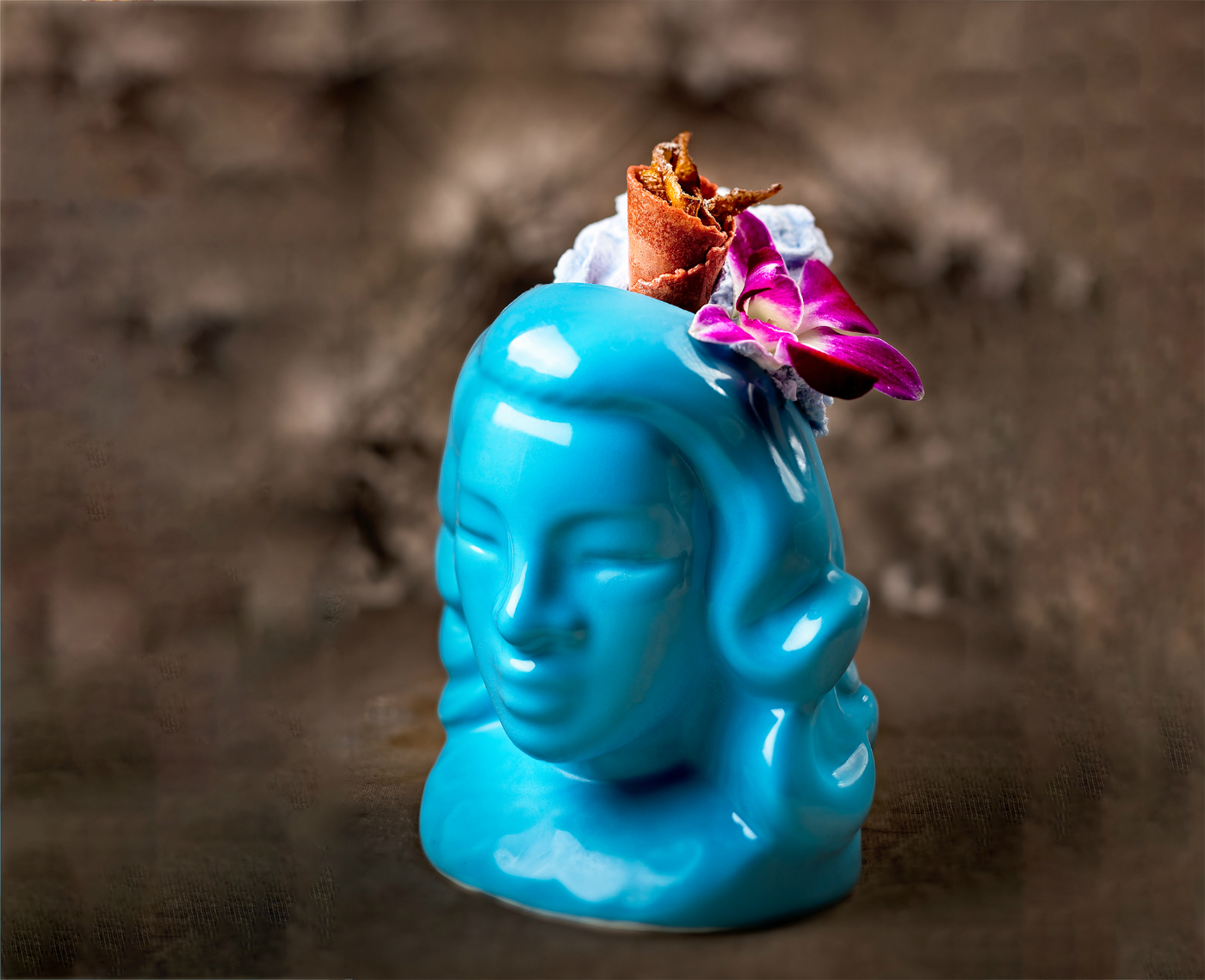 Another top-seller with an upcycled garnish is Fairy Lady, based on a story from Philippines' mythology which tells of Maria Makiling, a fairy called who is responsible for stopping storms and earthquakes and ensuring that villagers have enough resources from the mountain. Using pisco, banana liqueur, Italicus, banana puree, and coconut foam coloured with butterfly pea flower, Jacob confesses it was very difficult to capture the whole idea. "As the legend is about giving resources, I figured it should have a sustainable element. So rather than tossing the banana skins after making the puree, we fry them and serve them as a chip for the garnish."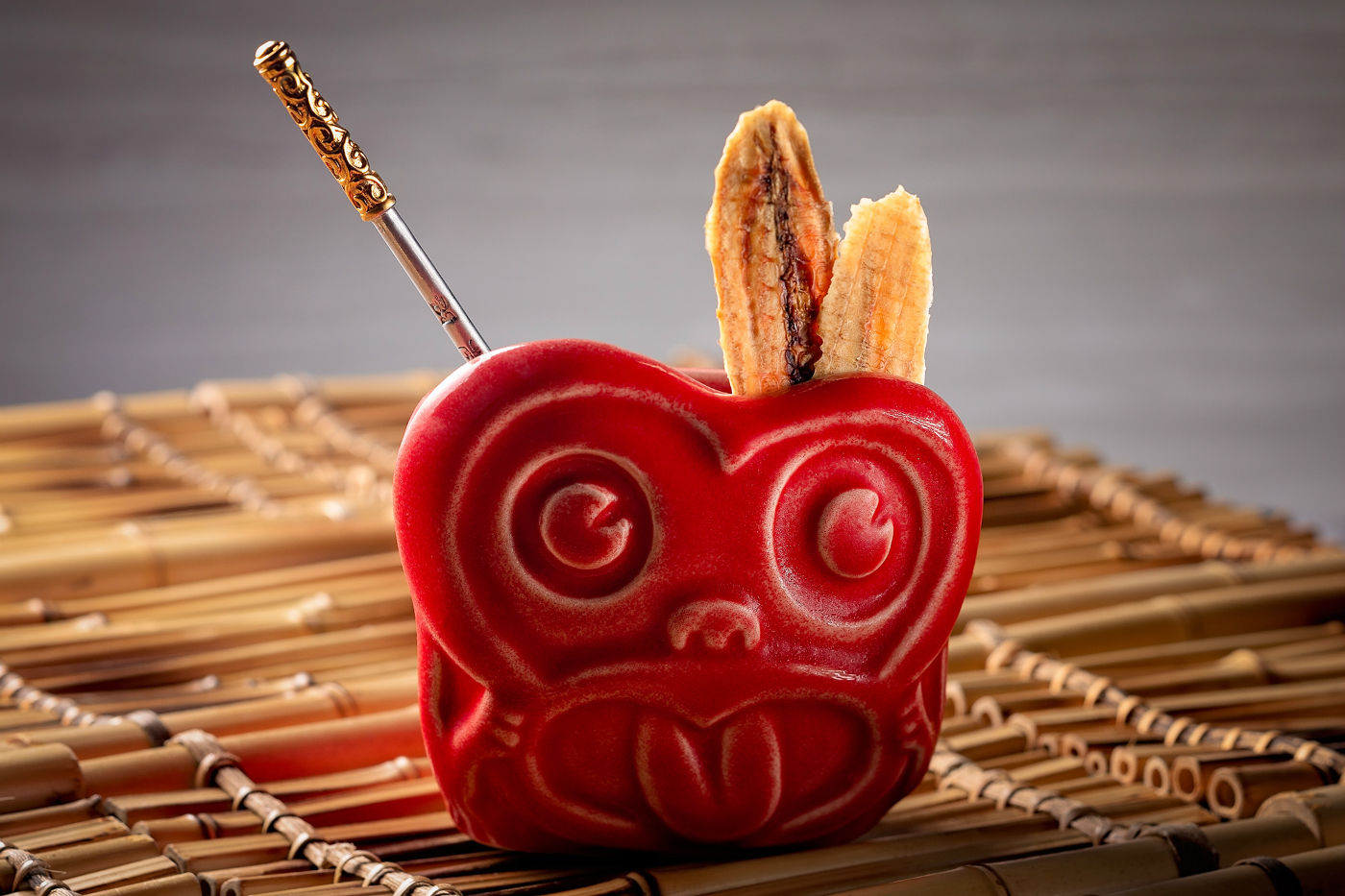 Of course, the menu presented challenges for Jacob. "I had never lived in Asia before I moved to Macau, so it was a big challenge to come here, learn the culture and make cocktails for a new palate." There is, however, one cocktail that he thinks truly represents what he calls his "rise to that challenge": Monkey King, based on the iconic figure who first appeared in Chinese classical novel Journey to the West and found in countless stories, has been one of Jacob's runaway successes. A slight twist on an Old Fashioned, Monkey King uses shiitake mushroom infused bourbon, Sichuan pepper syrup, house made pu'er tea and brown sugar kombucha, and Angostura bitters. "It's been received really well. People usually expect something with bananas when they think of monkeys, but this utilises some truly authentic Chinese ingredients, and though it may be served in a monkey-shaped cup, it's a pretty serious drink. I once had a guest order six of these, so I think I'm doing well!"