The decorated bar announces The Old Man Singapore and a new concept in Hong Kong. By Holly Graham.  
Since opening in Hong Kong in August 2017, Ernest Hemingway-themed bar The Old Man has blazed its way through the awards circuit and has achieved critical acclaim. A mere 10 months after opening, the bar clocked in at number five on Asia's 50 Best Bars, and just after a year of operation, found itself 10th on World's 50 Best Bars, winning the Highest New Entry award for both lists. This was then proceeded by Agung taking home both Asia trophies for Bartender of the Year and Bar of the Year at our very own DMBA 2018. It's been a rollercoaster ride but seemingly not one that owners Agung Prabowo, James Tamang and Roman Ghale want to get off, as they exclusively announce two new venues to DRiNK Magazine.
Next Tuesday February 19, the first overseas transplant of The Old Man will open in Singapore at 55 Keong Saik Road. Leading the team will be hospitality legend Andrew Yap, previously of Singapore's Neon Pigeon, in a venue much bigger than its Hong Kong sister. The decor will be very similar to that in Hong Kong, so expect to see the iconic capital I shaped bar with a drink cooling strip, and a mural of Hemingway himself watching over it. The Old Man Singapore, much like Hong Kong, is home to a lab of culinary equipment including a centrifuge, rotary evaporator and sous vide machine to recreate The Old Man Hong Kong's first menu.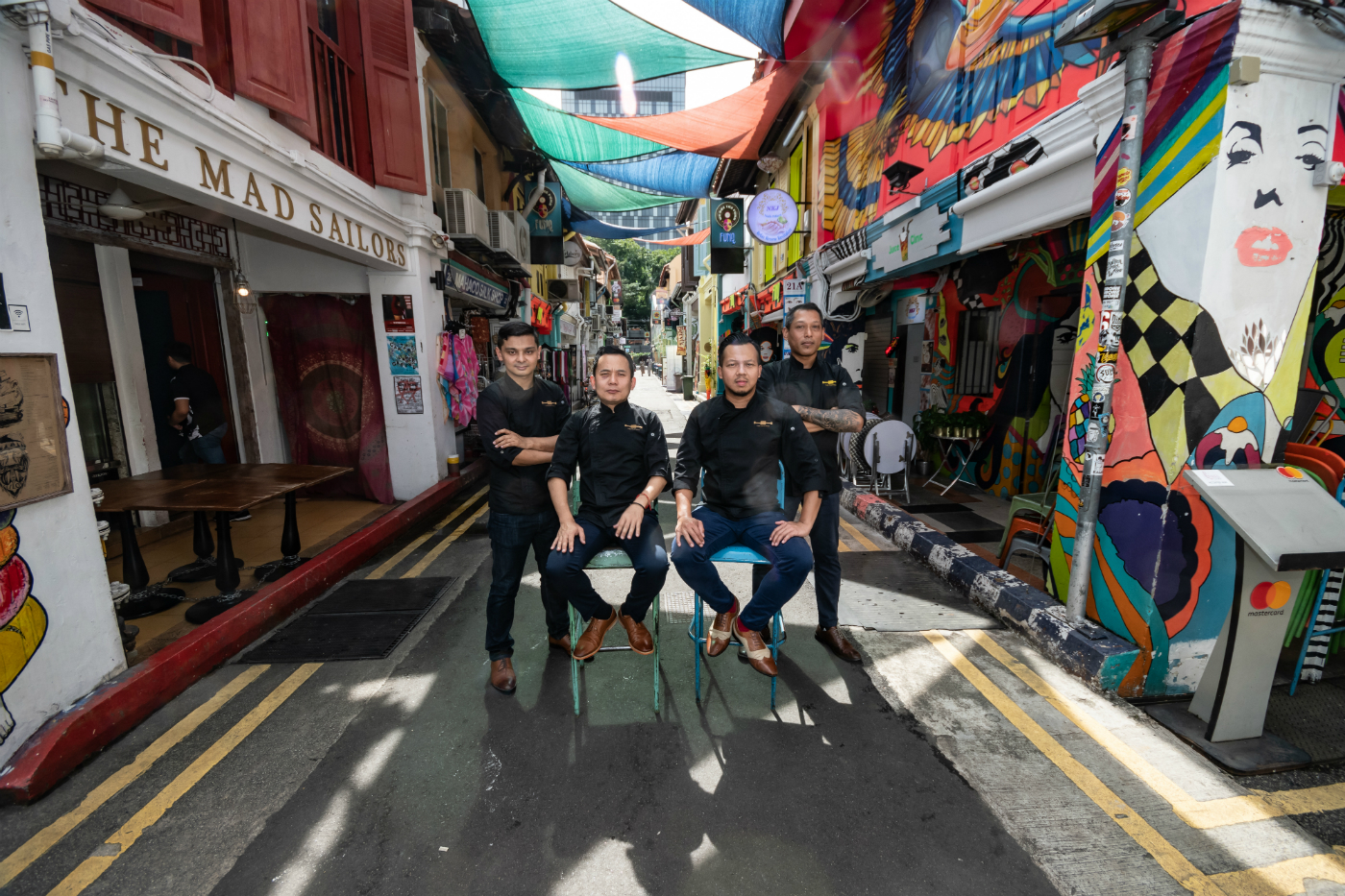 For those that missed The Old Man Hong Kong's original cocktails, Singapore will be serving the full menu including drinks such as Snows of Kilimanjaro: marshmallow gin, lacto-fermented raspberry and citrus topped with gruyere cheese and Papa Doble: pineapple sous vide rum, clarified pink grapefruit and lime, and Maraschino sous vide jalapeno.
On the move to Singapore, Agung says: "It just makes sense to open there. The cocktail scene in Singapore is fantastic, so I think drinkers there will be receptive to The Old Man's innovative style. Having Andrew partnering with us and leading the team as head bartender was just such an obvious choice to us, too."
So, what about Hong Kong? The long rumoured sister venue The Sea will open its doors this spring in Hong Kong's Po Hing Fong neighbourhood to complete the homage to the 1952 Ernest Hemingway novel The Old Man and The Sea. Though not much has been revealed about the venue, we can divulge it's slightly larger in terms of capacity and space, and decor-wise is in the same vein as The Old Man, but with oceanic hues and a semi-circle bar which faces a large communal table. Agung says the drinks at The Sea will use similar techniques and equipment to those at The Old Man, but will be a little more simple, rustic and humble.
Stay tuned for more details on The Sea on DRiNK.