This post is sponsored by Four Pillars.
Four Pillars' Australian [Gin] Open cocktail competition comes to Asia.
Four Pillars Gin is the number one craft spirit in Australia, and one of the world's most in-demand craft gins. This year Four Pillars is bringing its cocktail competition, the Australian [Gin] Open, to Asia for the first time – and it's set to be a whole lot of fun.
The Australian [Gin] Open challenges bartenders to create a perfect signature cocktail using Four Pillars Rare Dry Gin. Then, bartenders who make it to the regional final stage will have to create a second cocktail to showcase their flair and creativity, using any of Four Pillars' other three variants.
The competition is open to bartenders in Singapore, China, Japan, Hong Kong, Thailand and Vietnam, and the prize is the trip of a lifetime to Australia, to experience the best of the land Down Under.
Two winners will spend an all-expenses paid week in Australia, where they'll distill their very own gin with head distiller Cameron Mackenzie at Four Pillars Distillery in the beautiful Yarra Valley. They'll then head out on an exploratory tour of the very best that Melbourne and Sydney have to offer, from cool underground bars right up to climbing the Sydney Harbour Bridge.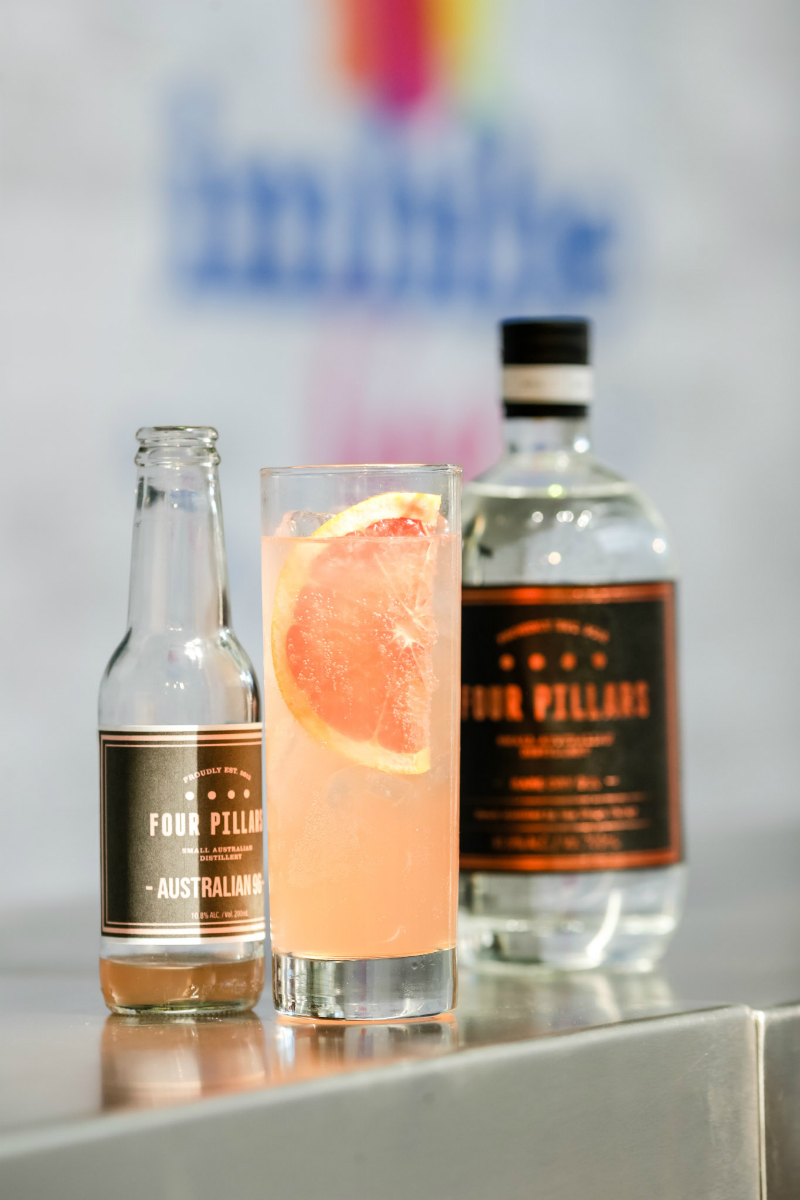 But the journey doesn't begin in Australia – all six regional finalists will first travel to Singapore for the Australian [Gin] Open Grand Final on May 8, where Four Pillars will determine the two ultimate winners. Judging the final will be Four Pillars co-founder Stuart Gregor and creative drinks director James Irvine – himself an award-winning bartender, including being named Australia's Bartender of the Year twice and global runner-up at Bacardi Legacy 2018.
All regional finalists will then be VIP guests at the Asia's 50 Best Bars awards ceremony on the evening of May 9, where Four Pillars will be the Official Gin Partner. They'll get to join in the celebrations while rubbing shoulders with every great bartender, owner and operator across Asia.
The following evening on May 10 is the opening night of the Singapore Cocktail Festival, where the two winners will showcase their winning cocktails at the Four Pillars bar, while the four runners-up can drink away at some of the best brand stands in the business in the company of many of the region's finest bartenders.

February 13 – Submissions open
March 15 – Submissions close
March 22 – Regional finalists announced
March 28 – Thailand regional final (Bangkok)
April 1 – Vietnam regional final (Ho Chi Minh City)
April 4 – Singapore regional final
April 8 – Shanghai regional final
April 10 – Hong Kong regional final
April 11 – Tokyo regional final
May 9 – Grand final
For more information on the competition, judging criteria, terms and conditions and how to enter, head to www.fourpillarsgin.com.au/agoasia