Bangkok-based sustainability advocate Mark Lloyd shares the story behind his zero-waste Mohinga Martini, based on Myanmar's breakfast staple commonly made with catfish, vermicelli noodles, fish sauce, fish paste, ginger, banana stem, lemongrass, onions, garlic and chickpea flour. By Holly Graham. 
I started my bartending career back in the UK, and after moving to Bangkok for my wife's job, I quickly found myself running J.Boroski – but the nights were brutal, so that didn't last long. Noting the lack of sustainability and zero-waste programs in the city, I decided to really start advocating zero-waste, as it's something I'm passionate about. I go and consult with bars internally, looking at their kitchen and bar program and trying to marry them together. I'll look at the kitchen menu first, then take bits from their waste and put it back into the bar program.
Jen Queen invited me over to Yangon to do a bar takeover at Gecko, which doubles as a Japanese restaurant. That morning, I tried mohinga for breakfast and the first thing I thought was "This would make a great Martini!" The Gecko kitchen had the fatty offcuts of salmon from their sushi, so I fat washed vodka with the salmon trim, as fat is the best way to transfer flavour.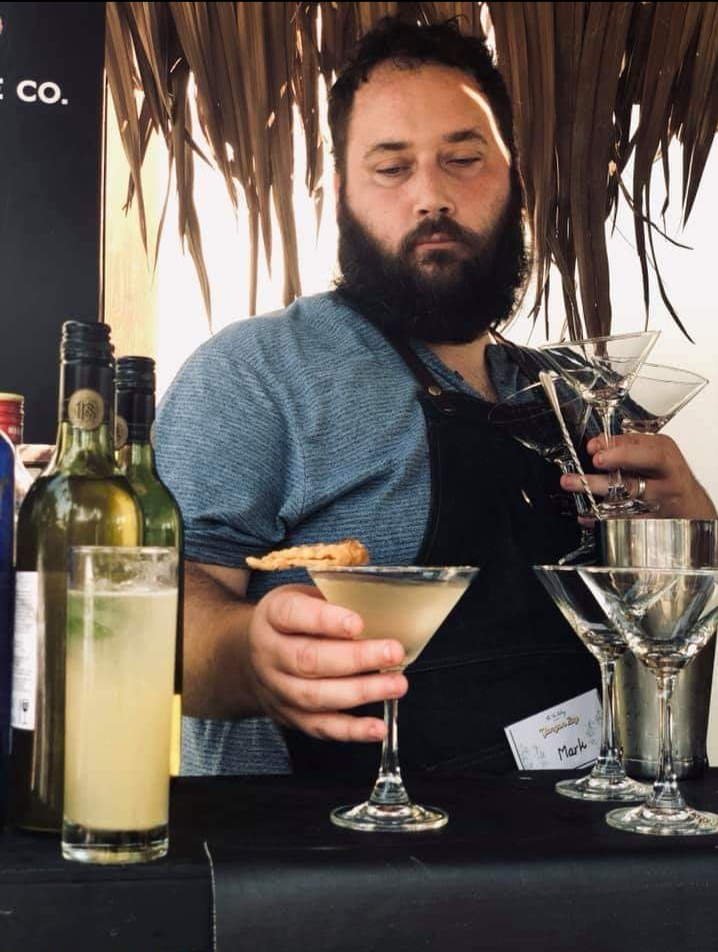 To do this, I fried the skins in butter and then added them to vodka. For the vermouth, I added coriander stems, ginger trimmings and lemongrass bottoms – all bits they didn't use from the kitchen which are also flavours in mohinga – to white wine, and steeped it for six hours. After it cooled, I fortified it with sherry. The flavour comes out really powerful thanks to the fresh ingredients. I also garnished it with proper mohinga crackers bought from a street mohinga stall – the owner was hesitant to sell them, but when I offered to buy her out for the day, she obliged! The drink is essentially an extremely dirty Martini.
When I served it at the guest shift at Gecko, it sold out very quickly. Granted, I didn't make too much, as I didn't want to leave Jen with a bottle of salmon skin vodka! Everyone was really intrigued and it was well received. I then recently served it at the Yangon Zay festival this year, which was attended by Yangon's high society. Apparently I sold a Mohinga Martini to Myanmar's biggest pop star and another guy who turned up in a pink pin striped suit – I assume he was important too!
I did get a lot of shit for being a white guy making a cocktail based on a national dish – we translated some of the comments found online and they were not kind. Luckily they weren't people who actually tried the drink, because the faces of those who did said everything. I told them to sip the drink, then bite the cracker, and they were blown away with how legit it tasted. I'm never one to say no – if I have an out-there idea, or someone wants something unusual to be made, I'll make it.
Recipe (Click to view)
Mohinga Martini by Mark Lloyd