The industry stars previewed their very own rum at this year's Bar Convent Berlin. By Holly Graham.
David Cordoba, formerly Bacardi's global brand ambassador and portfolio director at Proof & Co and "The Prince of India" and former APAC brand ambassador for Monkey 47 Arijit Bose have come together to create their own rum. "It's been a journey of two and a half years," says David. "We've always wanted to do something together and believe if you jump into an adventure like this to create something that you love, there's no one better to do it with than your friend."
Both rum lovers, Arijit says they set out to spread that love with other people. But if he hadn't missed a flight back to India from Mexico, he reckons he and David wouldn't have bonded they way they did. "I still don't know David cancelled his weekend plans to look after me. He took me to amazing bars and restaurants and even introduced me to some of the Bacardi family. The experiences opened me up to a new world of bartending that I hadn't experienced in India. I came back from that trip a very different person."
After that trip, as Arijit puts it, "Histories collided and coincidences happened, and we both ended up in Singapore, where David and I would meet up or bartend together regularly. We talked about opening a bar, but we later realised we wanted to get into spirits, too." For the pair, rum was the natural choice – especially a rum that could be as delicious neat as it is in a daiquiri, a cocktail they both love.
The bottle's tarot card label is inspired by Arijit's love for graphic novels and David's upbringing. "Tarot cards were read by my mother, grandmother and sister as a fun way to predict the future," says David. Wanting to honour these memories with his craft, David believes a rum master blender is a sort of fortune teller: "When a master blender blends and places a liquid into barrels, they have to anticipate the taste of that liquid and predict the future." And thanks to David's previous life in advertising, he was able to design the label himself. The pair say future blends will have different tarot cards as the labels.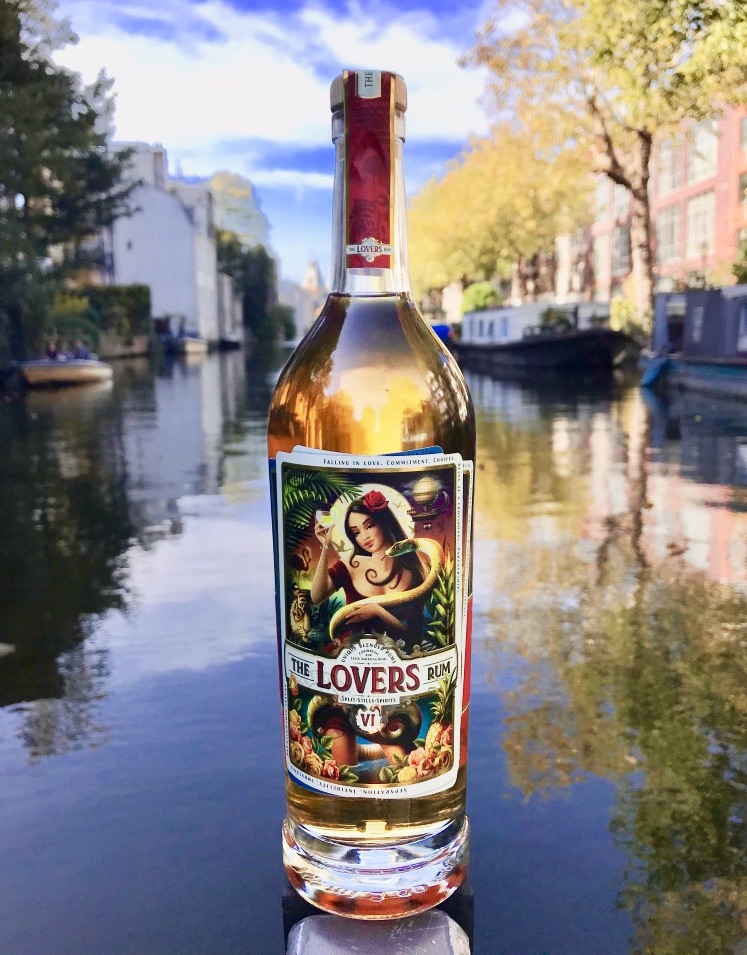 So, what's in a name? "Of course, jokes have been made about David and I," laughs Arijit. "But it's more about our love for rum and wanting to share that love with everyone. We created it for bartenders and consumers – we want everyone to come on the journey with us."
They revealed the rum at a guest shift at The Curtain Club at the Ritz-Carlton during this year's BCB – an event that was a pinnacle moment for the pair. "We had an amazing turnout, especially from the Asia bartending community. People were choosing to drink the rum straight or in daiquiris instead of the cocktails on offer. It made us feel so much more confident about the product," shares Arijit.
The final product took just over a year of blending to get it right, with the final blend featuring rums from Barbados, Nicaragua, Guatemala, Dominican Republic and Panama. "None of them are equal amounts and they all bring something to the bottle. We took the parts of each rum we appreciate to create our own," says David.
So when can we get it over here? Europe will receive the first bottles, but the pair are currently looking for the right distributors in Asia. "This is our baby," says David, "So we want to make sure it's well looked after." The pair say Singapore will be their number one priority in Asia as they both used to live there, and hope to roll it out in early 2019, followed by Hong Kong and Japan soon after – look out for the lowdown on DRiNK's regular Shelf Life feature when it comes to market.
Arijit says: "This is just chapter two of our journey and we've struggled a lot – from getting the rum into Berlin with three Indians driving bottles into the country in BMWs – but it all came together at the last minute, and we can't wait to share it with everybody."