Four of the region's biggest names shared thoughts on gender equality, changes in the industry and how Asia can move forward together. Natasha Hong reports.
While the glitter was still settling around last week's inaugural Asia's 50 Best Bars awards ceremony, Asia's 50 Best Bars group editor William Drew sat four thought leaders down for a #50BestTalks panel discussion to take stock on where the region is, and where it's moving in the near future. Headlined "Asia Takes on the World", four bartenders – each probably still giddy from their wins the night before – gathered with their peers and the media at the 1880 Members Club to speak about their experiences leading the bar industry charge in their respective cities.
They were:
• Philip Bischoff, bar manager of Manhattan at the Regent Singapore which held on to the top spot for the second year running.
• Suwincha "Chacha" Singsuwan of Bangkok's Rabbit Hole, which took the "One to Watch" honour in 2018.
• Vijay Mudaliar of Native in Singapore, this year's Bartender's Bartender.
• Beckaly Franks, managing owner at The Pontiac in Hong Kong, which ranked 31 on the 2018 Asia's 50 Best list.
Here are some of the highlights from the afternoon:
Answers edited for brevity.
On the changing perceptions of bartenders and the bar industry in Asia:
Chacha: The bar scene has changed a lot. We're having a lot of exchanges with Singapore and Malaysia – we've travelled a lot – and that has brought up the scene in Bangkok a lot. Especially last year, more than 30 bartenders from Thailand came to [Singapore Cocktail Festival], and young people can see that they have the potential to expand their career paths. It's not about making drinks behind the bar anymore. You can grow and the industry has grown a lot.
Vijay: Just to give you an example. We have a part-timer in med school – he wants to bartend part-time. His dad comes to the bar to drink. His dad's really proud and he brings his friends.
One of the things that helps is the rise of owner-operator bars in this region. A young kid could come to the bar and think, "If I do this long enough, I have an end goal to be a bar owner." For a long time, bars were owned by the big groups and it was always a question of how long am I going to bartend for, and what's next? We're seeing this in Singapore and in Hong Kong with Agung and the guys. There's this flame in the young kids that they could be something and make something.
To add to this, we have a very strong foundation in Singapore. Definitely the guys from 28 Hongkong Street – they came in and you see a lot of offspring from that school doing great things now. I was from Operation Dagger, they taught me some great things I'll never forget. And not to forget the guys from Jigger & Pony – they have a very strong training program and the kids that come out of there are doing a great job. It's all trickling out now and the seeds are becoming trees and fruits.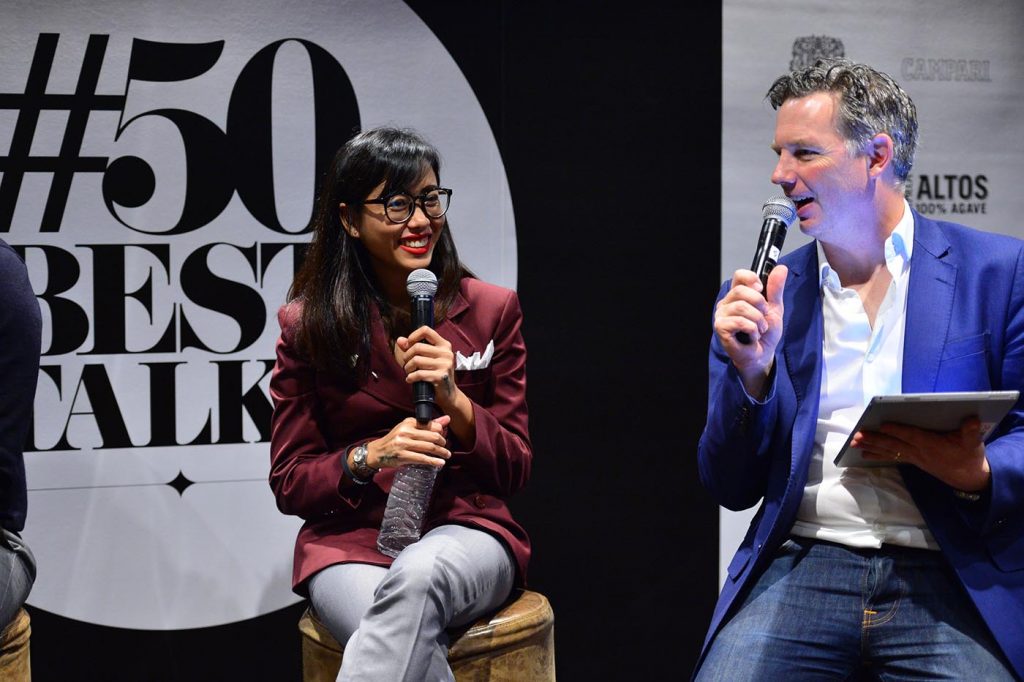 On the rise of Bangkok as a cocktail capital:
Chacha: Bangkok was the most visited city in the world in 2018. Besides tourism, the Michelin Guide came too and people made their checklists of what to see. We're seeing opportunities. For us, we're planning to open a bar every year – we opened Rabbit Hole two years ago, Canvas this year, and one more at the end of this year. Business is flowing in Bangkok and the money is in Asia at the moment.
People come to Bangkok for a great time – it's one of the most fun places. Vesper just relaunched, Backstage just expanded their program, and we have a lot of bars growing. In two years, we've seen a 30 per cent growth in the bar industry, and I can tell it'll grow more next year.
On changing consumer demands:
Vijay: Consumers here just want to go somewhere to be comfortable and have a great drink. These days we get calls asking if they can just come in flip flops and shorts. Customers are looking for more than trendy bars. They're looking for honest bars that do what they say they do really well and maybe learn a couple of things along the way.
Beckaly: People don't want the fluff anymore. The trend is inclusivity, being able to have your drink and drink it too. People are growing and as the establishment becomes more educated, the consumer becomes more educated.
Chacha: Especially with our travelling guests – you see this with the younger generation who have money and can travel all around the world. They see the scene over there and when they come to the bar, they'll always speak about that and are more well-educated from a previous bar. That pushes and puts pressures on us to make their experience better than the places they've been to before.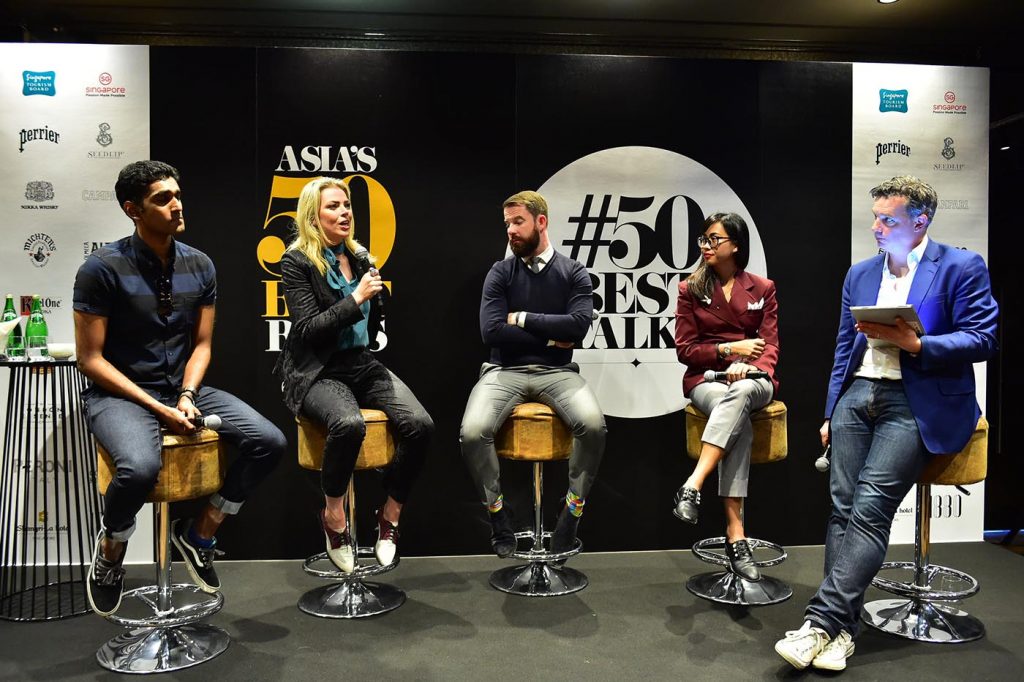 On gender equality behind the bar:
Beckaly: Give them a chance. Give women a place to call home and nurture each other. Find people who believe. Being a feminist and pro-woman shouldn't be an activation – it should be a reality and a way of life.
Chacha: In my opinion, I don't see gender in bartending. You're just a bartender. There's no man or woman, lesbian or gay. What I'd like to say to women is step up and do it. If you want to do it, you can do it and it can be a career. Beckaly and I will fully support you and will love for you to expand your potential. Women are good behind the bar – we're good to talk to and watch.
Philip: Modern times show that there should be no borders and no difference. But I also know…
Beckaly: It should be, but it's not. And people need to stop pretending that it shouldn't be that way, but it is. And that's just the reality of it. We can sit here and say that there should be no divide and no difference, but the differences are very real. And that's why we're still talking about it. That's why we're still fighting for it. Dialogue, constantly talking about it [will fix it]. And it's taken us from the dawn of humanity and time to get to here, and we still have a way to go.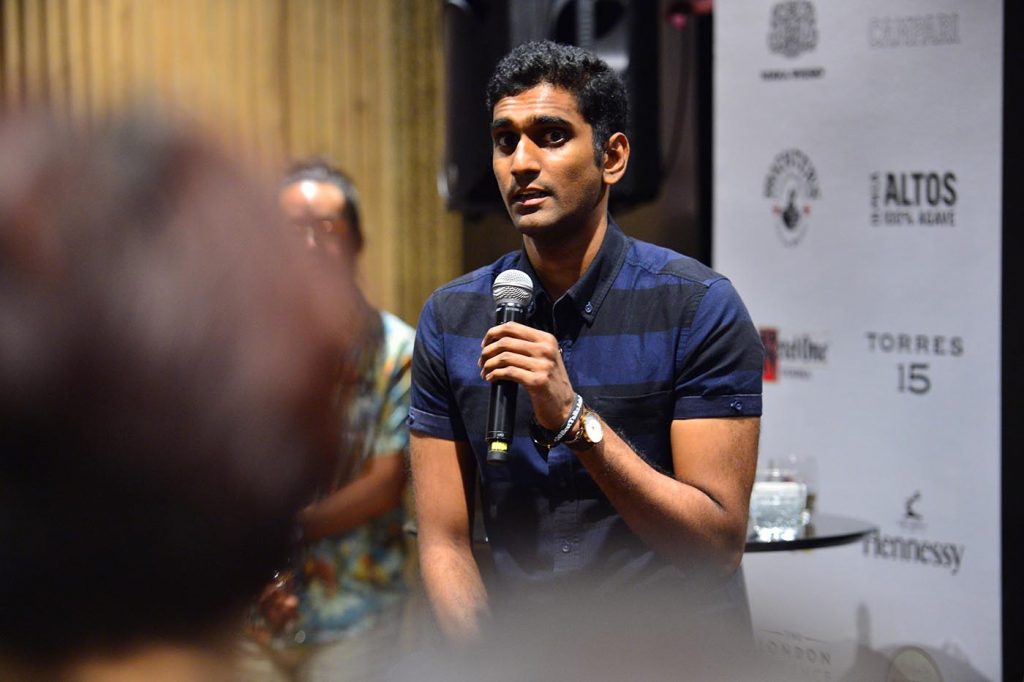 On the changes we want to see in the industry:
Vijay: Sometimes in our industry, the more we talk about things like sustainability and women's rights, nothing really gets done. We are a responsible bar because it's the right thing to do. Same thing with women's rights – it pisses me off because I grew up in an all-women household. My mum and older sister are pretty fierce. I've got a lot of respect for women, and what we try to do in our bar is, are we just treating women better? Or can we treat people better as a whole and everything just falls under that umbrella. We hope actions are what picks up. Same with our customers, we never talk to them about what we do. If a conversation sparks, then we see if we can talk to them about it. I hope in the next few years we lead a lot more by action and that will trickle down.
Philip: I hope we can inspire people to believe that hospitality is trustworthy career path and get more people to follow that. The demand is there, increasing number of customers are coming in, and there is space for new talents. On our end, it's about being good employers and showing them certain perks of the industry, as well as making them understand it's an amazing job to have.