Arcadius Rybak's new menu tells stories of female and male warriors through Japanese flavour. By Natasha Hong.
Punters are no strangers to cocktails packing provenance, and Zuma Hong Kong's new menu is not straying from that vein. The new Bushido spread at the Japanese restaurant-bar by Arcadius Rybak is a plinth of seven cocktails, each modelled after the seven samurai stars immortalised in the book of the same name that tells tales of the way of the samurai. "In it, we're introducing four gentleman and three lady samurais. I knew that samurais were men, but I didn't know – like almost all of the guests I asked – that there were also women badasses, until I read this," says the bar development manager.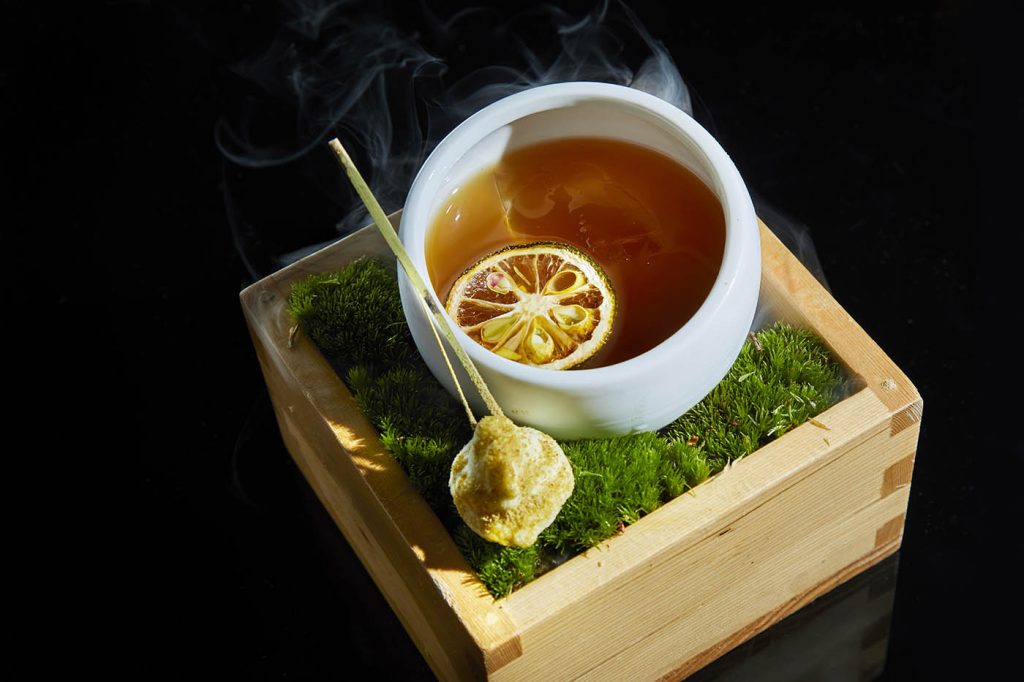 The drinks build on classic cocktails using flavours that also define Zuma's fare. Burned Japanese eggplant adds smokiness to the yuzu citrusy-ness and tequila in the Takeda Margarita, named for fearsome Sengoku-era general Takeda Shingen. Two creations that Rybak is particularly proud of are the Honda Negroni, so far the runaway favourite of the list, and the Futaba Gin Fizz, a play – and a more easily executed take – on the Ramos Gin Fizz.
The latter, named for lady warrior Futaba Yamakawa, who also pushed for women's education in Japan, subs the Ramos's usual ingredients with creamy-dry Hokkaido soft cheese, coconut water, yuzu and truffle-scented egg white. The arm work of getting the classic cocktail's signature froth quickly is left to an iSi siphon.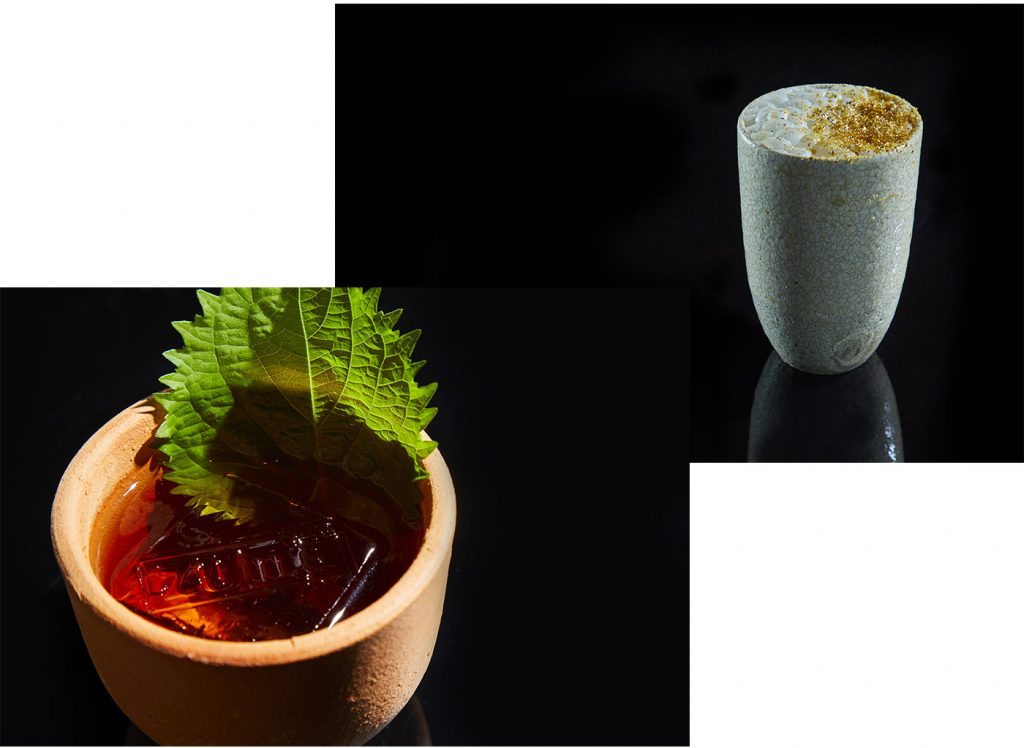 The Negroni honours Honda Tadakatsu, "a true samurai, both inside and out", who's said to have never suffered a single wound in battle. That robust outlook is inadvertently mimicked by Rybak with the use of clay in the drink, which he has researched and found packs restorative powers. After his search for drinking clay in a health food store turned up bentonite, "I started drinking one bar spoon of drinking clay with water. It helps detox your whole body from the inside."
In a bartending context, Rybak also took cues from bars like Tony Conigliaro's 69 Colebrooke Row, which uses clay and flint in its Terroir cocktail. "It could reduce bitterness and give dryness in a drink," Rybak explains. "If you use too much, it gives you a texture that's too dry and it'll feel like you're drinking sand, but too little and it won't taste of much." After their experiments yielded them a formula that calls for just mere grams of clay in a batched premix of spirit, the result is a slightly hazy shiso-inflected Negroni, which, sipped out of a red clay cup "builds the imagination for the experience of drinking a cocktail with clay in it." Like the Honda Negroni, the seven cocktails are each served in specially made Japanese pottery by artisans Takeshi Nakamoto, Hideaki Numano and Makoto Oki.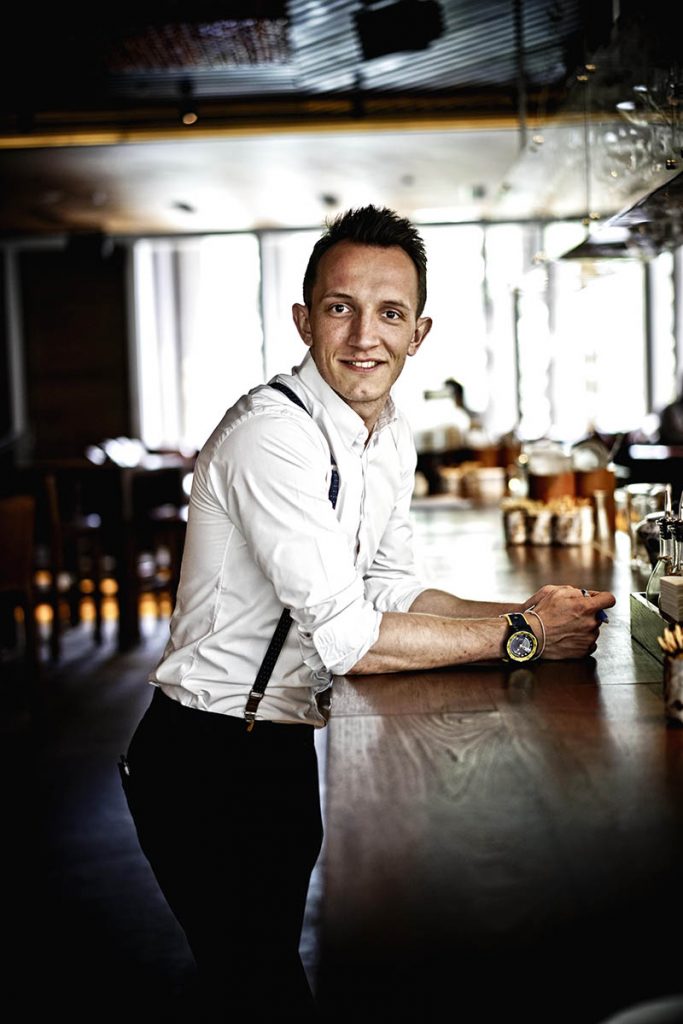 "We're a Japanese restaurant and bar, and for me, the idea was, how can I educate people about Japanese lifestyle too?" said the head bartender. "It's not always about the flavours – we want to give them a different angle, maybe help them learn something while they drink, like the samurais. The next menu could be about ronins and ninjas, then maybe after that, about the most famous imperials in Japan. For me, personally, research and study for bartenders is nothing bad – in the end, you'll have stories to tell your guests at the bar, and maybe use them in your drinks. It'll bring you all the benefits in the future."
Recipe (click to view)
Honda Negroni by Arcadius Rybak