24 industry experts get real about the bar industry details they hope don't follow us into 2018. By Natasha Hong.
We've earned more awards than ever before, grown audiences attuned to good cocktails and elevated the bartending craft over the last few years in each of our cities. But some things, as this group of professionals believe, just need to go. Here, industry people from all around Asia drop their PC hats and spill all regarding the trends and ideas that piss them right off:
1 Let's never make these drinks again.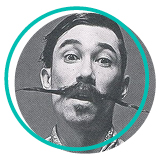 Rogerio Igarashi Vaz, Bar Trench and Bar Tram, Tokyo: Maybe we can leave the Whisky Highball behind in 2017. It's been in trend in Japan for quite a long time – but everyone knows what it is, what it tastes like, and we've even seen new bars opening serving only Highballs, and brands pushing it in advertising. Let's find new cocktails to love.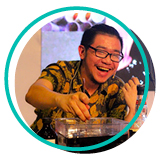 Albert Yacob, Mr. Fox, Jakarta: Butterfly pea colour-changing cocktails. It was really dope in the beginning, but now it's getting mainstream and tired. People just copy it for the effect, without thinking about the flavour of the drink.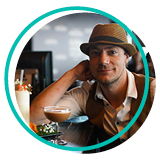 Joshua Ivanovic, Junglebird, Kuala Lumpur: Picklebacks. I'm quite sure I'm going to get flack for this, but I have just never understood its appeal. To each their own I suppose.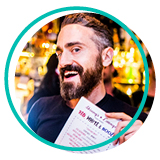 Liam Baer: Articles where bartenders list the most "overrated drinks". That's your own opinion, man. You're getting paid to make someone happy. Shut up and do it 🙂
2 Sorry Liam. At least we can all agree on speakeasies!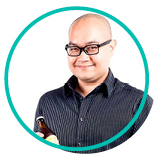 Daniel Goh, Smith Street Taps and Good Beer Company, Singapore: I'd like to see the death of the "speakeasy"-style cocktail concept. Prohibition is way over, and having hidden doorways seem incongruous and fake when you're prominent on social media and gunning for awards.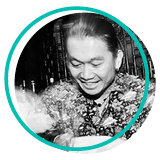 Rizal Junior Joe Utto, Marini's on 57, Kuala Lumpur: The term is overused. We're not living in Prohibition times anymore – bars should be for everyone.
3 While we're on that, let's return to bar basics.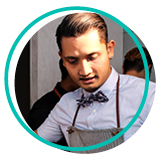 Shah Dillon, 40 Thieves, Bali: Dry ice cocktails. It's so corny and cheese – 99 per cent of the time, it's all about fluff when you see dry ice smoke billowing out of glasses. Same for run-of-the-mill, overpriced crystal glassware. Invest in the contents of the glass – the cocktail – not just the glass.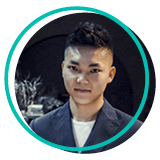 Jerry Guo, D Lounge, Beijing: No more over-the-top drink presentation. Fancy garnishes have nothing to do with what's in the glass, and they seem to only make cocktails that look good for camera.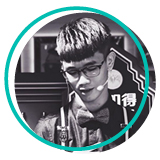 Jay Chen, Ten Cafe, Guangzhou: Too many new bars have opened with the spread of cocktail culture in China. Some of them are too commercial, and mislead newbie bartenders and consumers and distort their understanding of cocktails. Sure, these bars should be promoting cocktails to more people, but they need to remember that good cocktails are a combination of both knowledge and art.
4 But always keep the gates open to cocktail culture, too.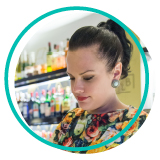 Annemarie Sagoi, Le Boutier, Phnom Penh: I'd like to see less expats and more locals running programs. There's a belief in Cambodia that if you give away secrets (how to make syrups, tinctures, recipes, etc), staff will take that information and quit. I never gave in to this and trusted my staff and taught them to the best of my abilities – that loyalty paid off as many of them are still with me and flourishing. Even if they do leave at some point, you're helping them better their career and hopefully get an even better job next, which is far more important. My Cambodian friend Dara started his own craft cocktail truck after spending years working for a distributor and taking lots of notes. I hope to see exponential growth in this pattern over the next few years. The way to truly help transform a war-torn country is to teach and have people empower themselves.
5 We need to talk about shots.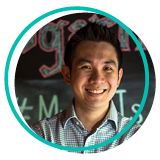 Indra Kantono, The Jigger & Pony Group, Singapore: No more industry shots and laybacks. It's bad for your long-term health as you progress in this industry, it doesn't celebrate the craft of cocktails, and for industry guests visiting Singapore, it just makes visiting all the 73 great cocktail bars on a weekend in Singapore so bloody hard!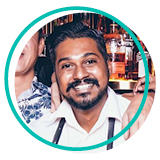 Yugnes Susela, Smoke & Mirrors, Singapore: Industry nights – it brings us together, but is there any purpose to it? Other than to get wasted?
6 Enough with competitions – and especially those social media rules.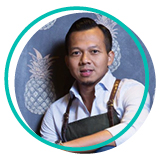 Agung Prabowo, The Old Man, Hong Kong: We need less cocktail competitions. We've had tons in 2017, and I feel it's the wrong way to grow great bartenders. Winning a competition won't make you a strong bartender automatically.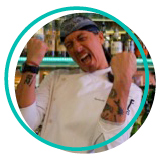 Michael Callahan, Employees Only Singapore: Competitions with social media requirements need to go. While we understand the value and need for social media hits to justify the cost of competitions, we have reached a point of saturation. The noise generated by everyone posting content to generate hits has become so overwhelming that users are just glossing over the posts. We have become numb to them. Brands and ambassadors will have to get creative on new ways to use these technologies.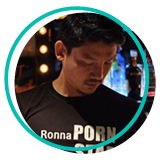 Ronnaporn "Neung" Kanivichaporn, Backstage Cocktail Bar and Find the Locker Room, Bangkok: Judging competitions by likes or social network numbers. I can pay money for "likes" to win, but what if my drinks are horrible?
7 Do that sustainable bartending thing, but do it properly.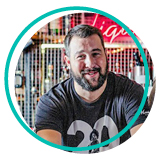 Jacques Dejardin, Oxwell & Co Singapore, Ulu Cliffhouse Bali: I'm a big fan of drinking local and the caring around provenance, but some products banging the drum seem to be trying to pull the wool over our eyes with "local" flavours. I fear being preached to about the air miles in my G&T by drink hipsters.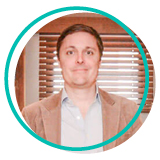 Paul Gabie, Proof and Company: Single-use plastics. We're now using biodegradable alternatives at all our venues, events and activities. We're committed to eliminating single-use plastic cups, which we've used at East Imperial Gin Jubilee the past few years. It's hard to believe that a 20-minute drink can leave behind waste that takes 500 years to break down naturally.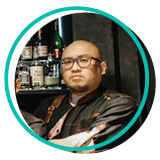 Colin Chia, Nutmeg & Clove Singapore, Find the Locker Room Bangkok: It's not that I don't think sustainability is not important – it's very important. But there's something wrong if you choose to stop using straws in your bar, but go out and drink a Starbucks using a plastic straw or get takeaways every day in a disposable styrofoam box. I truly believe that we should all practice sustainability in our own ways. If we shout about it to help raise awareness around it that's great, but if you're using it for your own personal gains, it's just sad.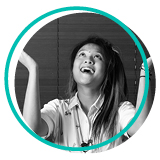 Charmaine Ann Thio, 28 Hongkong Street, Singapore: I think the only "trend" I find problematic is the sustainability trend. Don't get me wrong – the fact that we're finally wising up and admitting how wasteful the industry can be is undeniably a step in the right direction. However, it becomes an issue when people only adopt one environmentally friendly practice and conveniently ignore all other factors that affect the bigger picture. There's a glaring inconsistency in being publicly vocal about the detriments of using plastic straws but then throwing out bins full of one-use fresh produce scraps and leaving the tap running to 'burn ice' at the end of service. I fully respect the team at Native for consistently striving to find new ways of reducing waste. That's an example of a bar that has seriously considered its impact on the environment and isn't just doing it for the sake of being perceived as trendy. I'm definitely not saying we leave the idea of sustainability behind – the industry should be championing this movement for years to come – but sustainability as a trend, as opposed to sustainability as a necessary business practice, has got to go.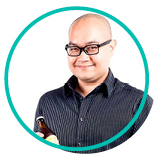 Daniel Goh, Smith Street Taps and Good Beer Company, Singapore: I try to be as eco-friendly and green as any, but I'm not too sure about the recent bizarre, hippie fascination in the cocktail world with recycling ingredients or dumpster diving just to put together a tipple. Sorry, Trash Tiki.
8 More honesty is needed.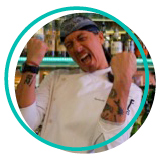 Michael Callahan, Employees Only Singapore: Many bar programs employ a dirty secret that restaurants have used for years. They open with a well-designed menu, immaculately balanced drinks using boutique ingredients at a fantastic price – the drinks and presentation are superb value for what you pay. Fast forward six months after opening, and that exact same menu is suddenly being made with far cheaper ingredients. The drink is not as dynamic, the presentation not as thoughtful, and the value is all of the sudden not mentionable. You should never have to say to your bar what you would say to a Tinder date: "I wish you were who I thought you were when I first met you."
9 Poaching is still a thing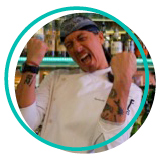 Michael Callahan, Employees Only Singapore: This has been a problem for years, but it's starting to rear its ugly head again recently. As markets mature and the general public begins to demand higher quality cocktails from even fast-casual dining establishments, the need for experienced cocktail bartenders far exceeds the availability. But this is no reason to go around poaching staff. It's on us as a community to continue training up the next generation. Pay competitive wages to young talent, engage the help of the multitude of consultants around to educate and empower your young teams, instil a sense of family and loyalty. Finally, support other venues by hosting pop-ups and loaning bartenders to help out if they're in a pinch. We're in a community that should help each other, not cannibalise our own.
10 We need to talk about guest shifts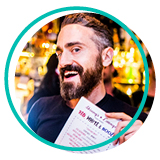 Liam Baer: Bartenders doing guest shifts in the city he/she works or lives in – I just don't see the point of doing that, when you can be in your comfort zone in your own bar a few blocks away. There are exceptions though, like if it's a special event with other bartenders, charity, a promotion. Or you're a BA without your own bar.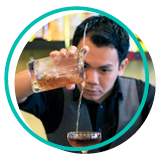 Ben Ng, Mish Mash, Penang: There are more guest shifts than ever before. It's happening so often that it's no longer exciting to consumers. I'm not saying we ditch it entirely, but let's explore a different approach to hosting activities that best represent cocktail culture and the craft of bartending.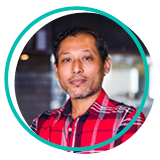 Andrew Yap, The Dandy Partnership, Singapore: We need to move away from guest shifts and takeovers. We reached a point where we end up with more than five events on some evenings in certain areas in Singapore. It it's only meant to create hype among the industry, or gather bartenders from the scene, then it's lost its meaning. We need to focus them more towards the consumers.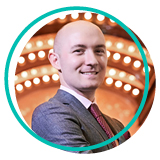 Lorenzo Antinori, Charles H at the Four Seasons Seoul: Let's not have any more useless guest shifts and seminars – especially the ones where bartenders have to pay expensive entry fees and not get any useful information.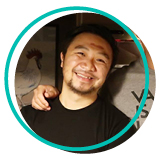 Alvin Gho, Wine RVLT, Singapore: Wine dinners belong in the past. The experience is too structured and customers rather learn in a relaxed and chill environment.
11 But most importantly, we need to cut back on navel-gazing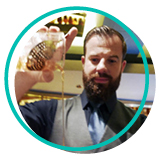 Philip Bischoff, Manhattan, Singapore: We're living and working in the service industry and we should not take ourselves too seriously. We should take our guests seriously though. We're here to provide experiences, not hunt down our own personal glory.
Tune in later this week to see the cocktail and bar trends the experts are looking forward to in 2018.