After 20-odd years in the business, Aki Wang wants to secure a future for Taiwan's young bartenders – and he sees it in the tea leaves. By Seamus Harris.
Aki Wang has been in the F&B business longer than many younger Taiwanese bartenders have been alive, and he has accomplished a great deal since starting in restaurants aged 16. Established in 2001 as a part-time consulting business with partner and chef Sam Shin, Aki's Indulge Life Hospitality Group has grown organically to straddle almost every conceivable aspect of the hospitality industry, from bar ownership to management consulting, graphic design, interior design and construction, wine and spirits import, and even horticulture – someone has to grow the botanicals that make a great drink. At this year's World's 50 Best Bars awards ceremony in London, Wang's bar also jumped into the list at #28.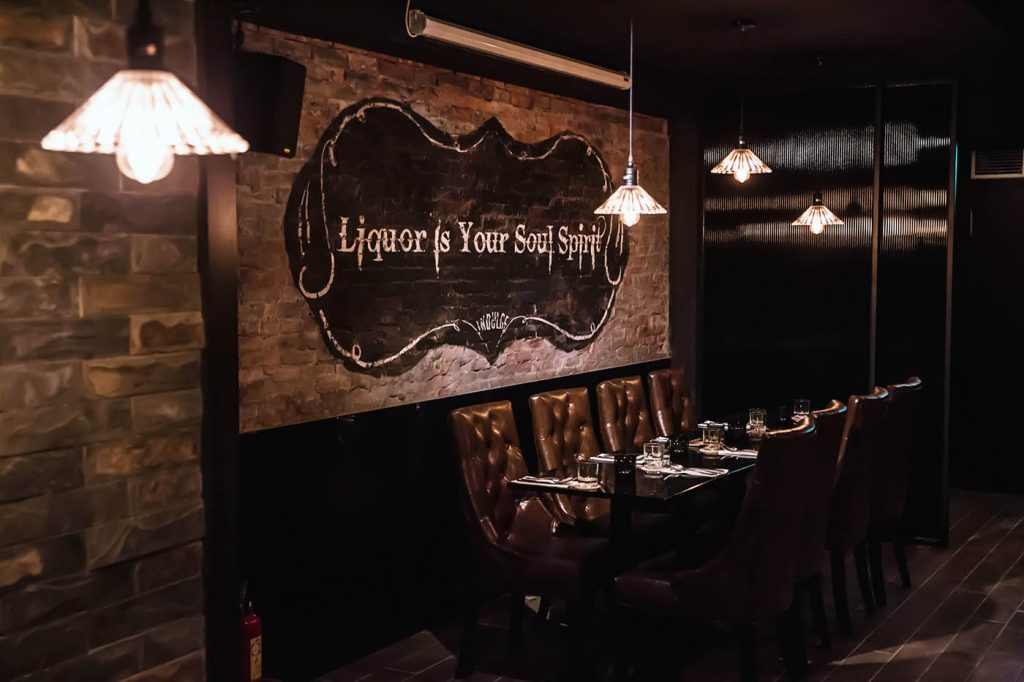 Indulge Experimental Bistro, set up in 2009 following his return to Taiwan after a stint working around Europe and the United States as brand ambassador for Podolski vodka, encapsulates much of Aki's philosophy around food and drink. The street frontage incorporates a small herb garden to supply the bar and kitchen, a taste of the thoughtful touches that fill the spacious split- level venue. With an almost Nordic feel, the light and airy ground floor is a space for pairing Taiwan-inspired fusion cuisine paired with wines and white spirits – particularly gin. The kitchen charts a literal culinary tour of Taiwan – the menu is designed as a map – showcasing fresh and unique produce from each of the territory's four main regions. On the more intimate basement level an adventure playground of brown spirits and barrel-aged cocktails awaits, a world where your drink might arrive in an ornate dragon-shaped punch bowl.
Aki should have plenty to keep him busy, but today his mind is on the future. He wants to leave a legacy, but is not thinking some vanity project. Rather he hopes influential Taiwanese bartenders can collaborate to build something for the next generation, too many of whom are taking the "easy" path of leaving for the bright lights of the Mainland, Singapore and elsewhere. He elaborates: "Things are not easy for young people here, they put in lots of effort and do not always get much back. But actually, Taiwan has lots of resources and the cost of living is very reasonable. Taiwanese think they can't compete with other countries, but really we just need to find what makes us unique and promote it."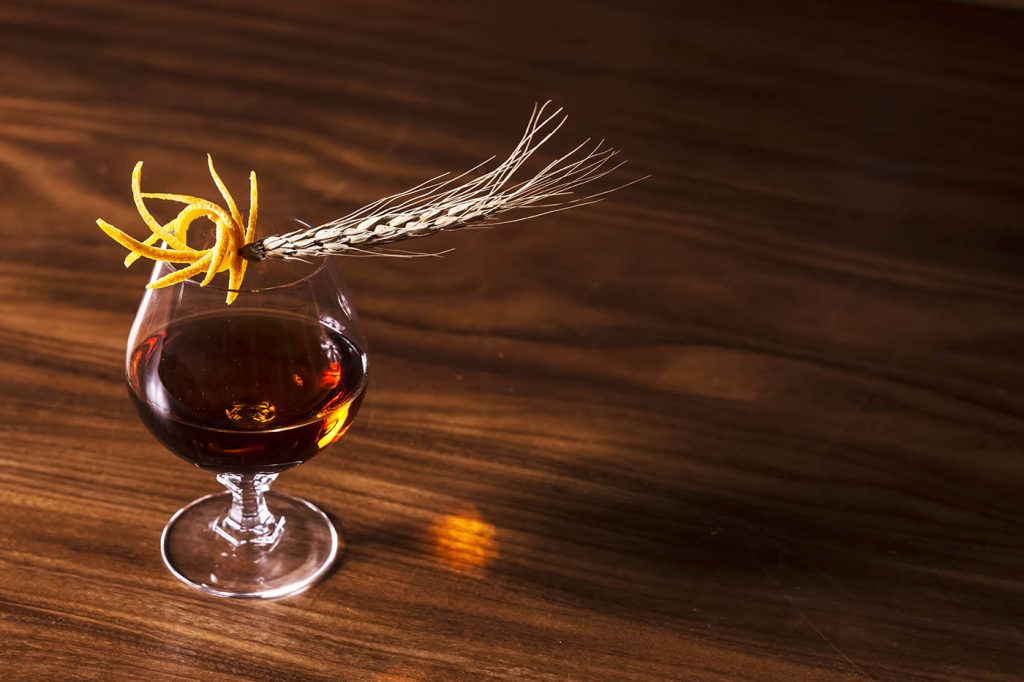 Aki sits down over coffee only to talk about tea. Specifically, tea, cocktails, and Taiwanese bartenders: "People say tea is from China, but serious tea things are in Taiwan. This is something everyone knows all around the world. But the government here has not always supported local tea. To make things happen, businessmen like me need to get more involved. We need to figure out opportunities to promote Taiwanese tea. Maybe that can be working with people overseas, or opening a tea-themed bar here, or taking Taiwanese tea things to other countries." No surprise then that Aki's next opening is to be a "tea tavern" called Brew and Still. A dual concept idea, each venue will incorporate both a tea shop and a bar specialized in tea cocktails. Thinking big from the start, Aki plans to franchise Brew and Still, targeting global cities with their own burgeoning cocktail cultures. The first Brew and Still will open in Taipei on Zhuangjing Road, with future openings scheduled for Pusan and Shenzhen.
"Things are not easy for young people here, they put in lots of effort and do not always get much back"
But he is already thinking beyond franchising tea taverns. Aki tells of experiments with tea vermouth, tea liqueurs, and consulting for Bacardi Group on a tea-infused cognac liqueur; if it involves tea and mixology, it seems he's either tried it already or is about to make it his next adventure. He gets animated describing plans to build the profile of Taiwanese tea within the cocktail community: "We want to invite bartenders from around the world to come to Taiwan, stay several days, and experience tea production, tea cocktails." Tea plantations can be found even in the mountain villages that ring Taipei, and the government of New Taipei City (the donut-shaped municipality surrounding Taipei proper) is supporting the scheme. Further afield, in central Taiwan, visitors might see Aki's own tea plantation. His tea farmer partner grows tea without pesticides, meaning tea leaves disfigured by bugs that yield a sweet and idiosyncratic brew. Harvests of this expensive "bug bitten tea" are unpredictable. When pesticides float down from farms up the hill the bugs do not come. As Aki cautions, "There is no such thing as 100 per cent organic". But the farm's neighbours are getting better at controlling their pesticide use.
"I think tea can be the most important thing I work on," he says. "Tea is just like wine and whisky. It is affected a lot by geographic location and weather. Just like French people can say wine is from France and Scottish people can say single malt whisky is from Scotland. Well we need to say this is tea from Taiwan, and we are Taiwanese.
---
Indulge Experimental Bistro 11, Lane 219, Section 1, Fuxing South Rd, Taipei. +886 2 2773 0080, fb.com/indulgebistrotaipei.
This story was first published in Issue 06 of DRiNK Magazine.