This post is produced in collaboration with DaVinci Gourmet.
The man behind Alice and Get All Right in Seoul talks about the latest java trend, drink-making in his city and the sophistication of DaVinci Gourmet.
Terry Kim is one of South Korea's most celebrated bartenders. He has been working behind the bar for over a decade and is recognised as one of the country's top talents, winning the Korea Bartenders' Guild's Best Bartender of the Year awards in 2015 and 2016.
Kim is also the owner-bartender of two popular bars in Seoul. The first, Alice, a rabbit hole-inspired speakeasy where the cocktails are served with elegant floral garnishes, shot to fame since opening in 2015 and came 15th on this year's Asia's 50 Best Bar list. It also took Bar of the Year on 2017's Korea Best Bar list. In 2016, Kim then opened his second bar in the South Korean capital, Get All Right, treating drinkers to live jazz performances while they sip on cocktails.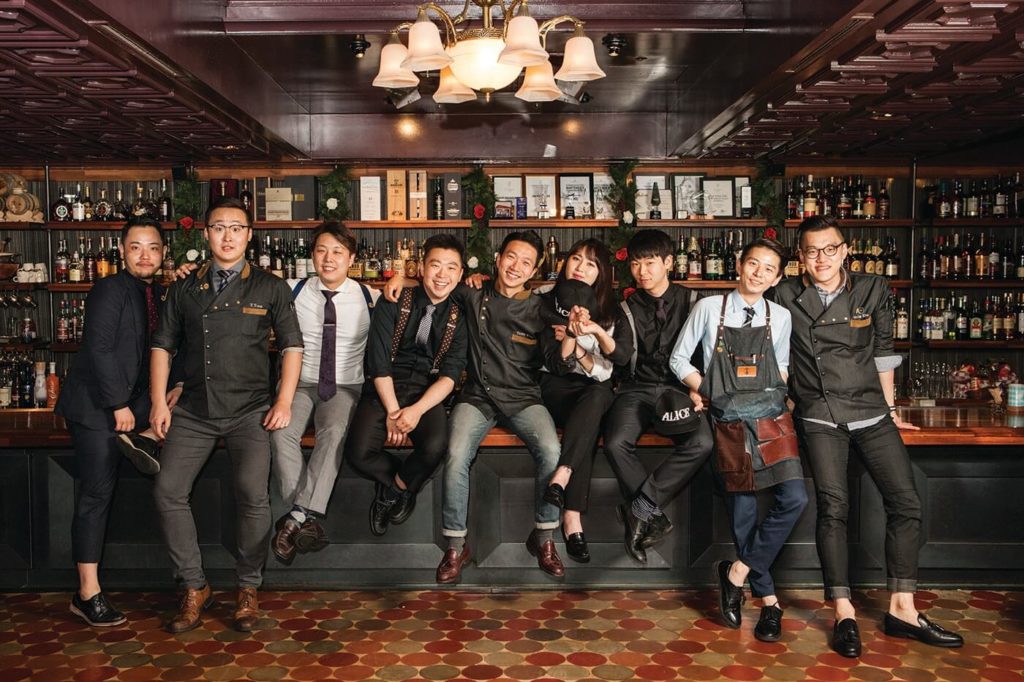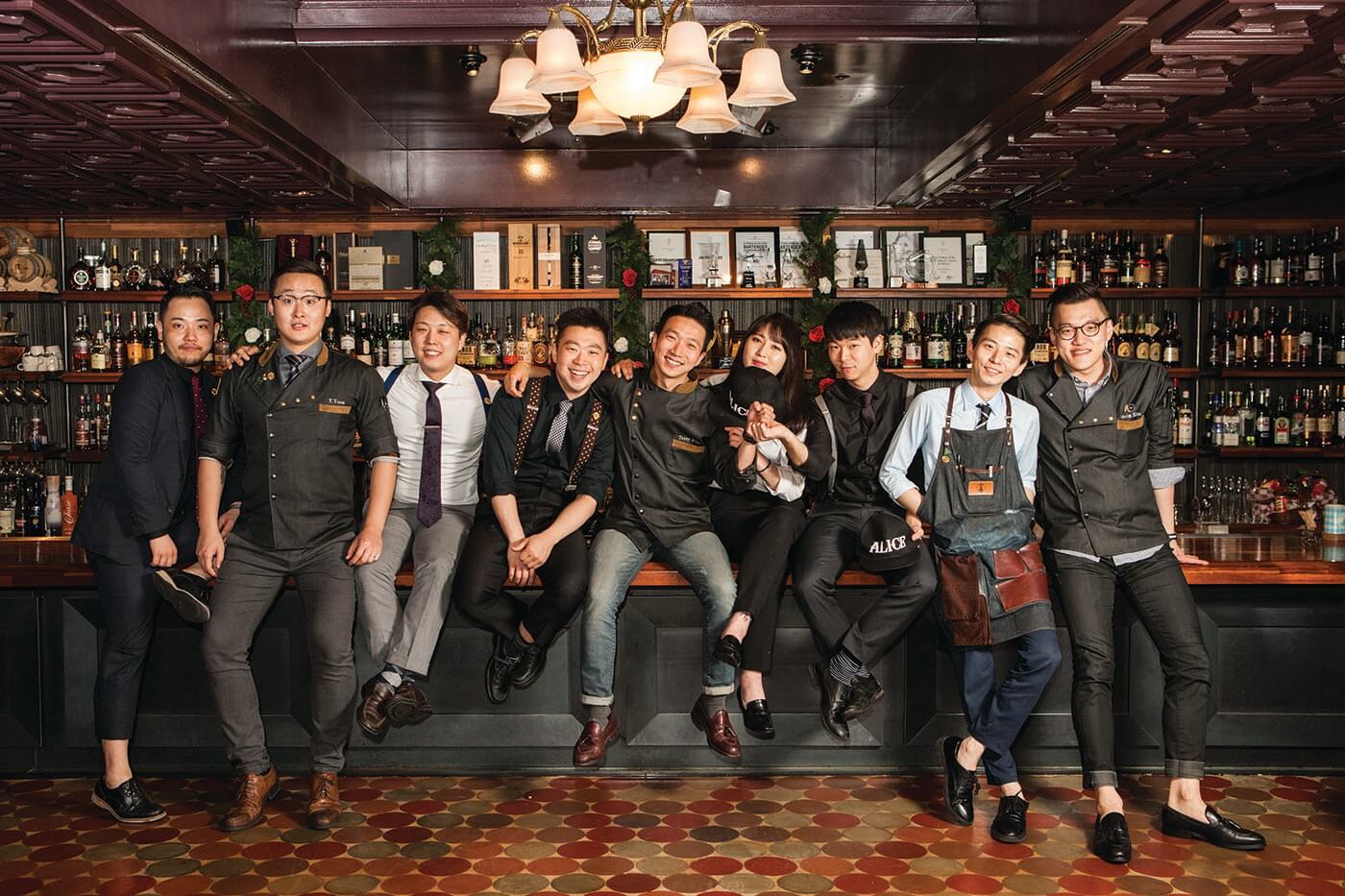 In his own words, Kim tells us a bit about Korean bartending, how it's changed over the years, and his approach to making drinks.
You've been a bartender in Korea for more than ten years. How has the cocktail scene changed since then?
Terry: "I started working as a bartender in 2006. At that time, people didn't think much about bartenders. They thought we were odd, and alcoholics. But now things have changed. Customers are starting to enjoy cocktails and are interested in spirits. Ten years ago, just a few kinds of cocktails were popular. These days, almost all bartenders have their own creations.
Back then, our equipment was very simple. It was just a shaker, a mixing glass, a muddler. But now, we cannot count the number of tools we have. Also, if I'm wondering about something drink-related these days, I can find the answer easily on the web. There're so many good books online and they challenge us to make new drinks and learn from various people."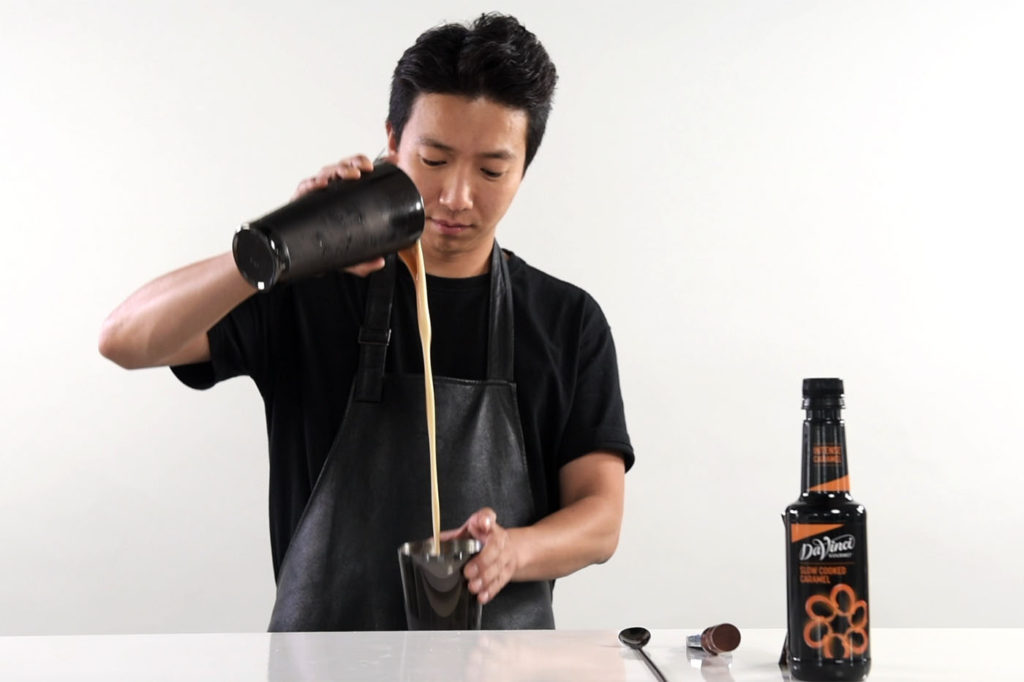 What is your drink-making approach?
Terry: "There are three questions I ask myself when making a drink. First, 'Who is this cocktail for?' I always think about my customer. For example, I have a lot of friends who are vegan, and one of them loves a Flip. That answers my next question – 'What do I make?' Some customers are not that specific, so you have to give them options. Lastly, 'How do I make it?' Since vegans cannot enjoy egg white, for my vegan take on the Flip, the Caramel Cold Brew Boutique, I replaced it with aquafaba."
Cold brew coffee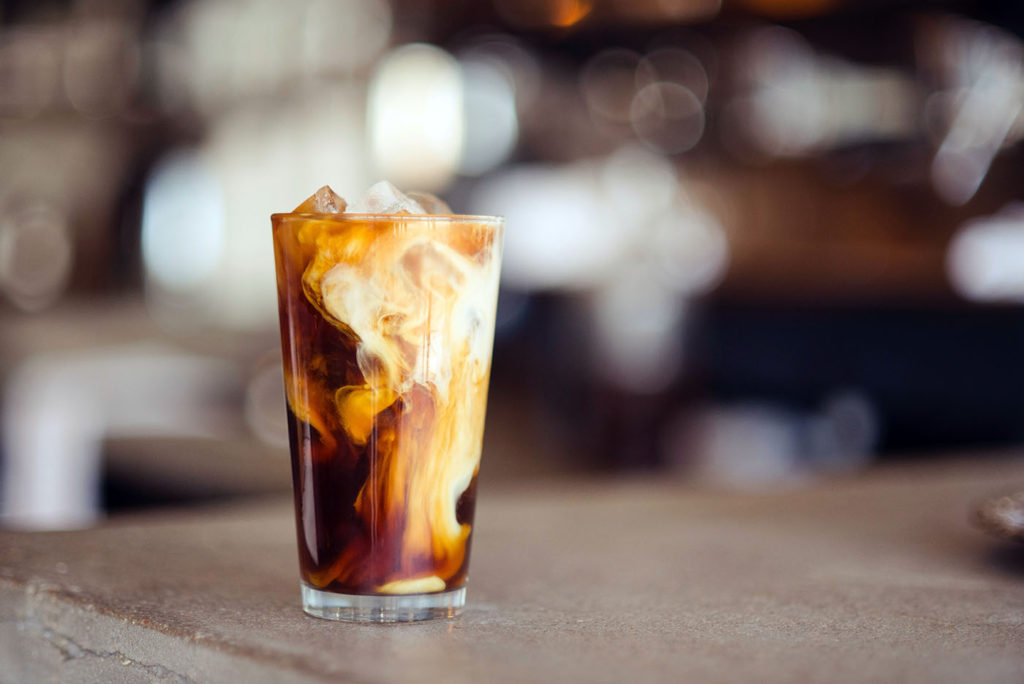 As a veteran of the Korean bartending scene, Kim has been on the forefront of many drink trends, and one of the most recent ones is cold brew coffee. Like the name says, cold brew coffee is making coffee without heat. Coarsely ground beans are soaked in chilled or room temperature water for 12 to 24 hours, then filtered to produce a concentrate that's smoother and creamier but less acidic than traditionally brewed coffee. It can be either drunk neat, mixed with water or milk, blended with ice or served hot.
The cold brewing technique has grown so popular that everyone from independent cafes to Starbucks are now offering it. Additionally, many bars have adopted the process too, says Kim – and for a good reason. According to him, hot coffee brings out dry and bitter flavours in a cocktail, while cold brew carries more sweetness. As an example, check out Kim's Caramel Cold Brew Boutique where he combines cold brew coffee with rum, sherry and DaVinci Gourmet Intense Slow Cooked Caramel.
Why do you think cold brew matches these other flavours in your recipe?
Terry: "Cold brew coffee brings a smooth and creamy texture when paired with sherry. There's a nutty middle note followed by tropical flavours, and a dry and bitter finish. It also pairs well with the sweetness of the DaVinci Gourmet Intense Slow Cooked Caramel the flavours harmonise well together. I recommend using cold brew coffee for making dessert-type cocktails."
How did you use Intense Slow Cooked Caramel?
Terry: "DaVinci Gourmet's Intense series is totally different to any other product. In fact, despite the name, they are more similar to bitters – in terms of the intensity of flavour and the way you can use them in small amounts. They provide a lot of complexity.
Recipe (Click to view)
Caramel Cold Brew Boutique by Terry Kim for DaVinci Gourmet
---
To learn more about DaVinci Gourmet and its products, see their website.