Quinary's bar manager chats about almost working for The Man, socialising and lessons for young bartenders. 
I have been working behind the bar for ten years now. My first job was at a club called C-Club. Hungie [Fong, Origin Bar] started working there as a server and got me a job too. Hungie and I had known each other since primary school, and we were still in touch. I moved to another nightclub but then went back to C-Club work at the bar. After working as a bartender for four years, I did think about quitting and changing jobs in 2010 because I couldn't see a future in the industry.
I wanted to go be a supplier – it's not outside the scene, but still connected. I think I don't have the skill to be a salesman, so I thought of going to work with the government because they're always looking for staff and the starting salary is not so bad. But my dad always says, "Do whatever you're interested in, if you're not interested in it, you will never do it very well."
I fell in love with cocktails, with making them, and fell in love with it more after doing research and reading books on them and about their history. I worked at Finds, a restaurant and high volume bar which stands for Finland, Iceland, Norway, Denmark and Sweden, with Antonio [Lai, now co-owner of Tastings Group] and Hungie. At that time, we served a lot of Mojitos, Singapore Slings, classic and signature cocktails. We were ahead of our time, and it was then that I realised that there are a lot of things you can play with, so many different concepts – the knowledge is unlimited.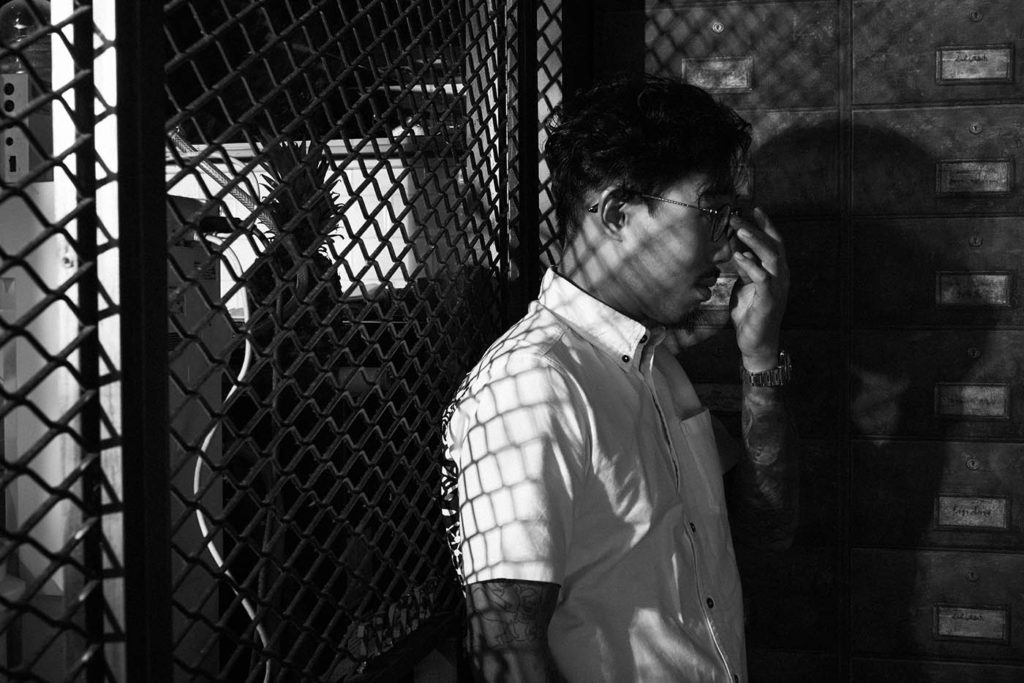 After Finds, I went to work in another nightclub, and that was the second time I thought about changing my job again. I had passion for cocktails but I moved to a nightclub. Luckily I decided to quit because trends were changing in Hong Kong. I knew I had to move back to a cocktail bar, so that's why I went to ask Antonio – because I know he just opened Quinary – and I started working here. One reason I've stayed at the Quinary for four years now is because of family – my bar and my home family. Maybe I'm scared to start with a new thing, and I will miss here because I've worked here for four years and we haven't lost staff often – only six people have moved in the past four years. I'm still working with the same team. We're like a family – a shift is nine or ten hours here, which is more than you spend with your family.
When Quinary first opened, a lot of Hong Kong industry people were jealous because we got the equipment to use, because it's really expensive. You have to earn it back in the cocktails. It's part of the technique to make your cocktail be better, but not all the ingredients I use these methods for. For me, the bartender's skill is about knowing techniques and knowing which is the best method to use for your cocktails.
Going to London, helped me learn a lot to take back to the bar. I was really lucky to go to Marian Beke's The Gibson – he and Antonio are good friends, so I could go for a few days to learn and see the preparation and see how the bar is set up. Marian taught me a lot – he's my mentor and he opened my mind a lot. I first met Marian two years ago at the World's 50 Best awards, and he's inspired me to add fancy garnishes to my drinks. He makes some really beautiful ones, and he does it really, really fast, so our challenge is to do the same – make cocktails in five minutes with speed and fancy garnishes. People can wait in London, but Hong Kong people cannot wait – they're always in a rush to get their drinks. The taste of the drink is the main thing, but nice presentation is also how you impress your guest.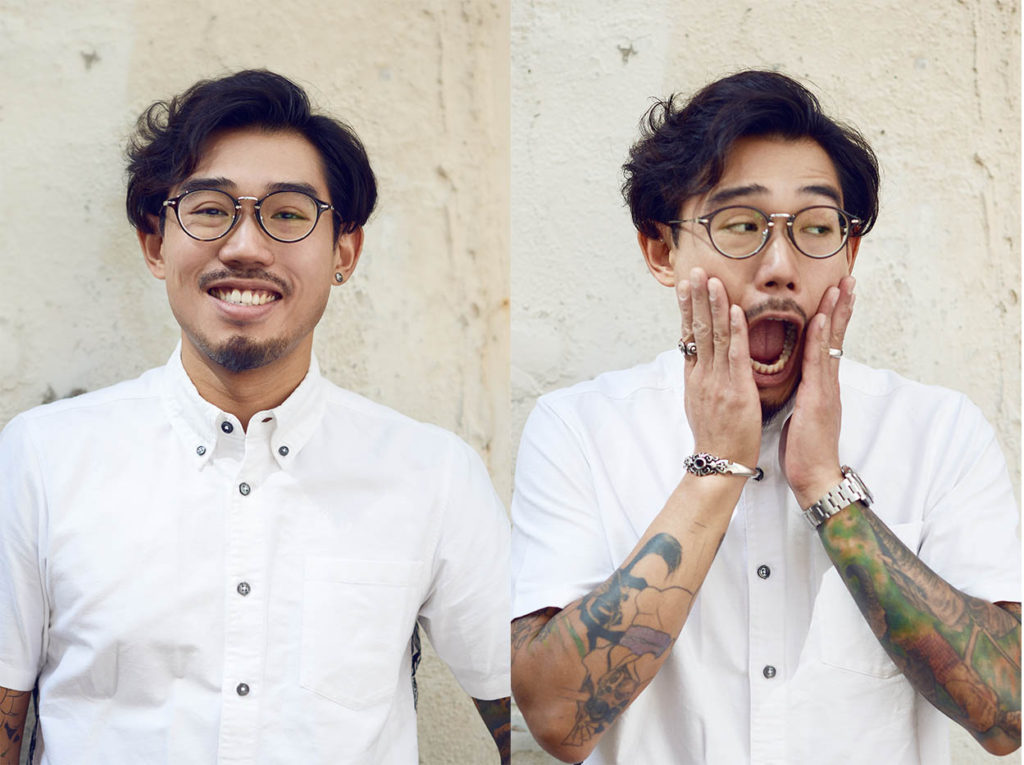 I like to mix and balance unrelated ingredients in my drinks. Sometimes they will turn out disgusting – sometimes. But I did join the Ketel One competition and I made a warm cocktail in a local milk tea style, with ginger and mustard foam. It sounds weird and unrelated, but I like to do things like this. Competitions are good and I think everyone, in their career, should join – the fun part is you get to know more people, share experiences and knowledge. It's all about sharing, like it should be in the bar industry.
Some of the young kids though, think that competitions are a shortcut to get promoted, get paid more, get famous. Maybe it's wrong, maybe it's OK. Yeah, you get more famous, but you have to keep your career in mind. And yes, competition is a shortcut and you get to know more people, get a free trip but some of the young kids think it's a shortcut – it's good and bad. Some young kids have the passion to work behind the bar, they think it's very cool. But the second thing they think about is money already. Money for them is quite important. But when I started, if you can learn something, I didn't mind getting paid less. It's a balance – you learn, you get less. I would like to say, as a ten-year veteran, I would recommend that if you love the job, don't calculate the hard work or money you put in. You can't be so calculating.
The Hong Kong bar scene has become more international in the last three-and-a-half years. It's good, it's all about sharing, and what they see to us is totally different. Like the ingredients they can find and use in Hong Kong – some of the ingredients they use, we never thought of using before. We have bartenders from London and Czech Republic, so we get to learn more, and there are more guest shifts which is good for us. We always learn something from them even if it's one night only. You can see their recipes, their style and how they make their own syrups – so it's the good part, good more than bad.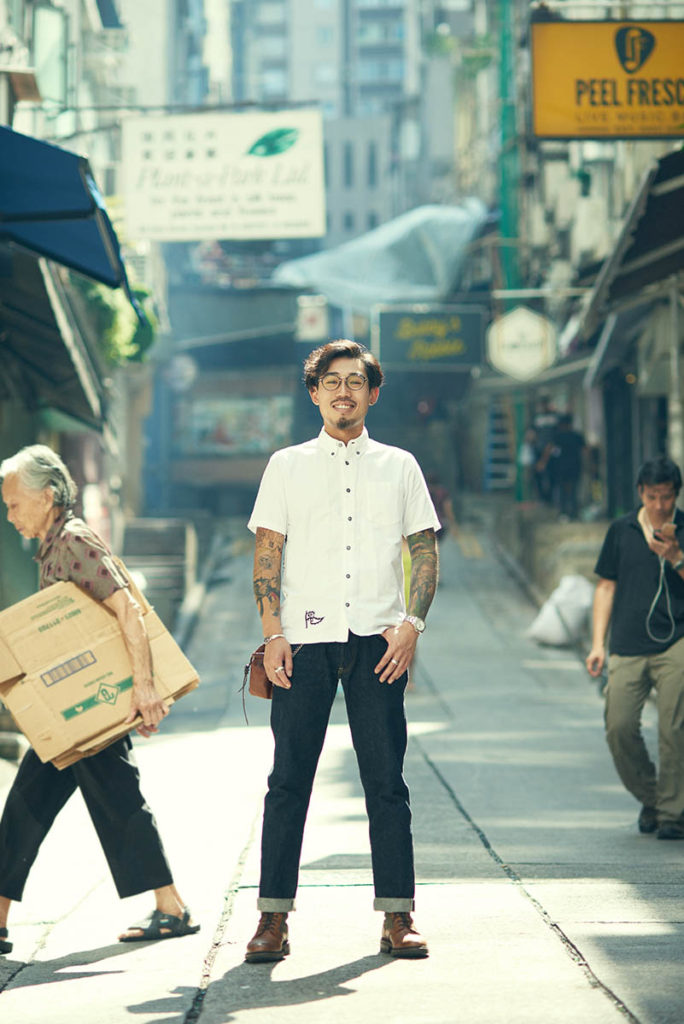 The only sad thing is that they start working in Hong Kong and want to join competitions – and they can – but they're not really representing Hong Kong. They're just here for three months or half a year, and they win. I'm not saying it's bad, it's just sad to say that they represent Hong Kong in the globals – it's kind of weird for me. That guy maybe doesn't know Hong Kong very much.
At Quinary, we're trying something new – we have a prep shift for the day, and everyone seems very happy. It gives us more time to spend with the customer and be more social with them. The day shift people have more time at night for family and friends, so it's a win-win. We're also starting market research every week – I'm pushing my team to squeeze half an hour or 45 minutes one day a week to go to the market. Maybe it will give them inspiration for a drink or a garnish. This is my plan to build up Quinary for the future, and I want to share this concept with the rest of the Tastings Group.