Bar manager and head bartender hit Speak Low on February 27.
Singapore's Manhattan bar will take over Speak Low in Shanghai on Monday, February 27 for a one-night only guest bartending shift.
Bar manager Philip Bischoff and head bartender Cedric Mendoza will be on deck from 8pm to midnight, making cocktails from a specially-prepared menu.
The bar at the Regent Hotel in Singapore, which is known for their cocktail-ageing program, came in at 11 on last year's World Best Bars list, and was one of the Top 10 Best International Hotel Bars in 2015 at Tales of the Cocktail.
Although Manhattan has not revealed their menu for the night, check out Mendoza's Regalo Cocktail, which he created as a 2017 Bacardi Legacy Singapore finalist.
Regalo Cocktail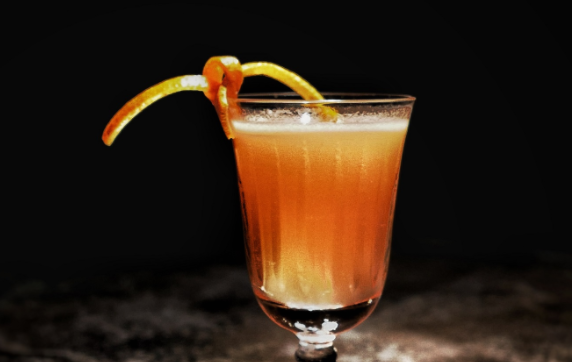 45ml Bacardi 8
20ml Homemade Earl Grey tea syrup*
20ml Lemon juice
10ml Lager
4ds Walnut bitters
* Boil one part sugar and one part water for a minute. Add 1/4 cup of Earl Grey tea for every 500ml of simple syrup and boil for 3 minutes.
Shake all the ingredients except the beer together and strain into a cocktail glass. Top with lager and garnish with an orange peel.
---
Speak Low / 579 Fuxing Zhong Lu, Shanghai / +86 21 6416 0133