Flagship bar at the Four Seasons Seoul welcomes ex-Dandelyan man as new head bartender.
Charles H at the Four Seasons Seoul is saying goodbye to opening head bartender Chris Lowder, recruiting Lorenzo Antinori to replace him.
American bartender Lowder, who leaves the hotel after almost two years, oversaw Charles H landing at Number 52 on the 2016 World's 50 Best list, after just one year of operations, as well being named in the Top 4 for New International Cocktail Bar at the 2016 Spirited Awards. He said he was extremely proud of the impact the hotel had made on South Korea's drinks scene.
"We've gone from being completely new to having a Michelin starred restaurant, accolades for the bar, and making a huge mark on Korean drinking culture," he said. "When we started there were two vermouths on the market, only 10 legal American whiskeys, and no tonic or bitters. Now tonic is legal. We have put the first-ever pisco cocktail on a menu in Korea. The same businessmen who used to order a bottle of whisky are now ordering drinks like the Manila Polo Club or a Sherry Hurricane."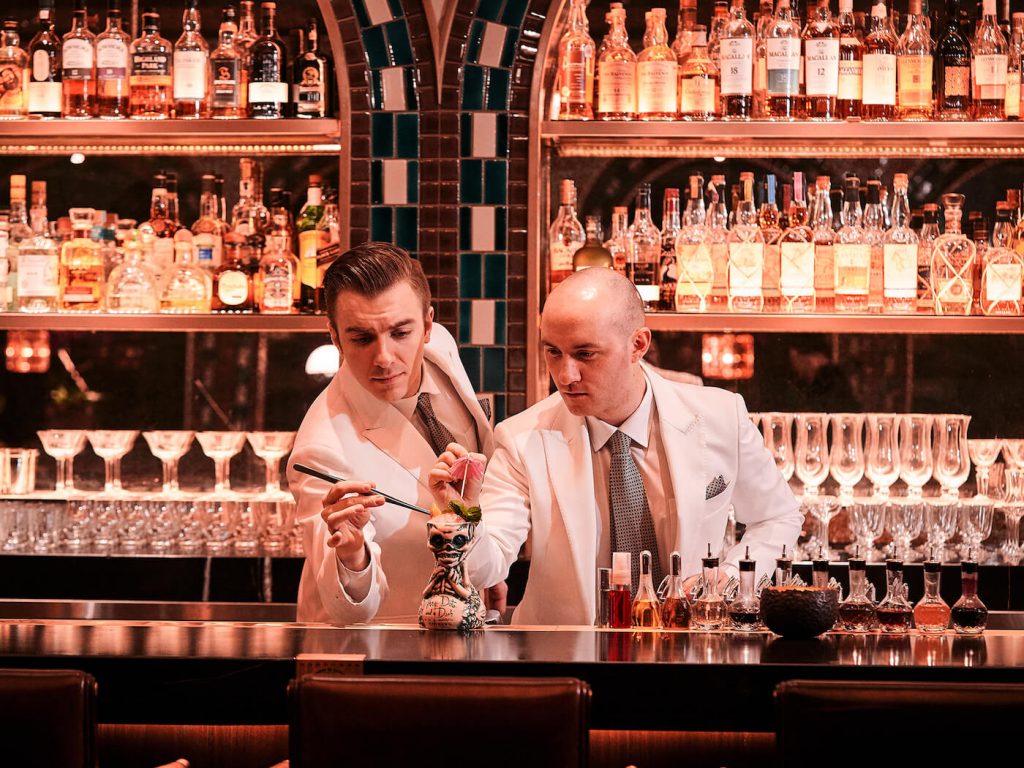 Antinori, who officially starts on February 1, has experience in London's finest hotel bars, most recently at Dandelyan at the Mondrian London, as well as both The American Bar and the Beaufort Bar at The Savoy. The Italian first trained as a lawyer, then moved to Australia to bartend, before learning tequila distillation in Mexico then joining The Savoy in 2011. "I am very excited," he said. "The bar is one of the most beautiful I have ever seen – it's mesmerizing – and I can see from all the details there has been the hand of a great professional working here."
The incoming head bartender added that his decision to move was prompted by a natural curiosity to experience a new culture, professional development – "exchanging knowledge is the most important way to go in this industry" – but also because he sees Asia as a new frontier for bartending. "The centre of the world is no longer New York or London. Our industry is reaching all places."
The menu concept – inspired by author Charles H Baker's travel and cocktail writing from different cities around the world – will remain, with New York, Havana, Manila and New Orleans currently in the spotlight. "We have a new Hong Kong selection coming for February and March," said Lowder. "But of course whenever you get a new head bartender there will be a natural evolution. Lorenzo is bringing ideas about sustainability from Dandelyan, service from The Savoy, and already the team is very excited. The creative juices are flowing."
For his part, Lowder was tight-lipped about his next move, revealing only that he is heading to Miami for a month before returning to the Asia Pacific region later this year. "I will absolutely stay close to Charles H and there will be lots of opportunity for collaborations and guest shifts," he said.
Antinori also thanked the bartenders he has worked with for getting him this far. "Erik Lorincz at The American Bar, Chris Moore at the Beaufort, Ryan Chetiyawardana and Iain Griffiths at Dandelyan – all these guys are my mentors and have helped shape me professionally. They have also opened up this opportunity to make Seoul the next step in my career."