Keeping up with the girl boss and the next evolution of the microbrewery she co-founded more than five years ago. By Dan Bignold.
Kelley Lee is showing me round her new project, 80 per cent complete. At 900sqm and 220 covers, plus an outdoor seating area, right on the junction of Huaihai Lu and Donghu Lu in downtown Shanghai, this is the biggest new opening of her ten-year China career. "To be honest, I am trying to pare back a little bit," she laughs.
As Lee points out first the 16-tap beer well, stationed in the bar that will also host a cocktail list written by Warren Pang (of Janes & Hooch in Beijing), then the substantial live brewery, then the open kitchens, one each for bakery, charcuterie and rotisserie chicken and porchetta, then the wood-fired pizza counter with its two-ton oven, her assertion that all this represents a simplification of the Kelley Lee empire is somewhat hard to swallow.
But she's adamant. "The boys tease me about it. But in the near future I don't want to do anything else. I am trying to make what I already have work better. Putting together a new concept is nerve-wracking, and also a lot – a lot – of work. Whereas trying to make a concept that works already work better is still work, but it is more manageable work," she explains.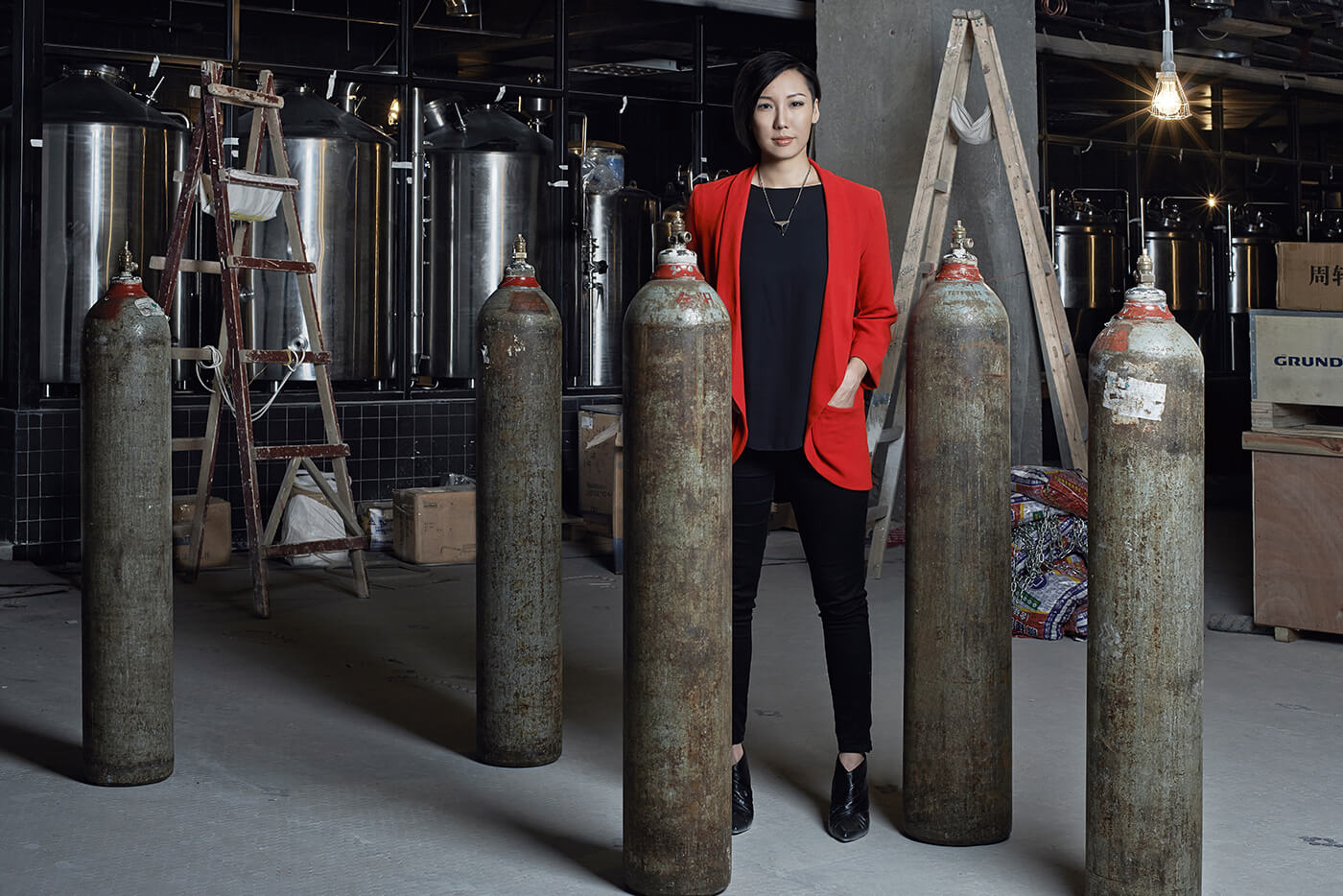 Lee, of course, is known as a serial restaurateur, with new projects always in the pipeline. The speed she talks at underscores the hyper-active reputation, as does the roll-call of restaurants and bars she's opened since her first concept in 2005: iiiit!, City Diner, Boxing Cat Brewery, Closed Door, Cantina Agave, The Alchemist, Sproutworks, and now this, a spin-off from BCB, the name of which she's keeping secret for now. Indeed, true to form, her definition of slowing down is relative. There will still be one more actual BCB opening in Hongqiao later in 2014, and she is confident 2015 will see BCB take on Beijing. For her, "manageable" means looking after this, Sproutworks, three Cantina Agaves and soon-to-be-three Boxing Cat Breweries.
That Kelley Lee has come to be one of the agents of China's microbrewery movement is an outcome she herself finds amusing. "At the beginning I didn't know the first thing about beers." She had come to China in 2004 to work as head chef for Eduardo Vargas's Azul restaurant, then on Dongping Lu. After a year, she wanted to set up her own business, and Vargas persuaded her to be his partner. The result was iiiit!, a casual cafe and lunch spot in The Summit's clubhouse on the corner of Wulumuqi Lu and Changle Lu, that later spawned another two branches. After that Vargas and Lee opened City Diner, and after that broke up due to differences with the third partner, Danyeu Cheng (now co-owner of Dakota and Monkey Lounge), she met Lee Tseng, who became her main partner for Boxing Cat, and then, crucially, Gary Heyne, a craft brewer who had just opened microbrewery Henry's, on Sichuan Lu near the Bund.
I am trying to make what I already have work better. Putting together a new concept is nerve-wracking
"Gary wanted to leave Henry's, and he talked to me about opening something together. I thought it would work – I mean, it's always a risk – but I didn't know anything about brewing beer. But I did know that craft beer and good food was a great combination, one that people couldn't copy easily." So the trio ploughed ahead, with a microbrewery and bar constructed out in the suburbs in Minhang. The business steadily lost money, however. "I was out there recently and I thought, 'This is so far away, what were we doing?' The problem was we were aiming at all these expat families. But the thing about those families is that the parents stay in with the kids."
That was nearly the end for Boxing Cat. "We almost closed it. At the time I had Cantina and Closed Door in motion. So I said to Lee, 'It's up to you'. He wasn't sure. But we said, 'Ok, let's do it.'" It was the right decision. The second venue, downtown, on Fuxing Xi Lu near Yongfu Lu, was an instant success. "People hadn't been to see us out in Minhang, but they had heard about us in the media, so we had brand recognition." It helped that Gary Heyne, who suddenly passed away in 2010, soon before BCB opened its second downtown branch in Sinan Mansions, was the very definition of larger-than-life. "Huge, made an impression on everyone he met," she says. "I really miss that guy."
We don't dwell on Gary's death, but instead discuss how their partnership seems to form part of a pattern, of Lee working alongside these big personalities. First Eduardo Vargas, then Gary Heyne, and then Raffe Ibrahamian at Cantina. "It's true. All my business partners make an impression on people. Instinctively I like to do the back of house stuff. Naturally I would therefore force them front of house – but they would be better at it than me anyway. We've always been a bit ying and yang like that. But that's why I choose them!"
Boxing Cat worked in Sinan Mansions, and The Alchemist didn't, because of price point
That self-awareness is crucial to working effectively, she says – "everyone needs to know what they are good at." She also knows she's got a tough reputation, laughing that her promise to do some shifts back in the kitchen at the new venue is scaring her brigade – "because they all know my temper". But that character means she doesn't shy from difficult decisions, such as knowing when to close a venue down. Even when her first business, iiiit!, had multiplied to three branches, she just let the leases run out and closed them down. "The profit margins just weren't enough for that sort of operation."
So does it all come down to money? "I am practical. I am in this to make money. But I also have to be working on projects that I love. People ask me all the time to work with them, offering me capital, saying 'Make my money work for me'. But I don't like to just take people's money. It might be stupid of me, but I am straightforward. It's just an added level of stress and I will lose sleep. I only do it if I have an interest in it. The concepts I have done are often food that I miss from back home in the States. A lot of it is personal."
The typical Kelley Lee concept is based on two things, she says: a good product, with good value. The right location comes next, although she refuses to call herself an expert on this, having been burnt on both the first BCB and more recently, The Alchemist (also at Sinan Mansions). "The Alchemist was great; it really was my baby. But it was in the wrong location." She mentions some broken promises from the landlord, to explain the bar's demise. But she's honest enough to see where the concept was mistaken too: "Boxing Cat worked in Sinan Mansions, and The Alchemist didn't, because of price point. Boxing Cat is also more approachable, and local people here understand American food, just like they understand Italian food. The young white collar workers here can also feel intimidated by something that's a little bit posh."
For that same reason, she'll never reach into fine dining. "I think most restaurants are going towards something less formal anyway," she says. "Look at Commune Social. If you put that food in a different environment, then it would be fine dining. But that's not the atmosphere they are aiming for."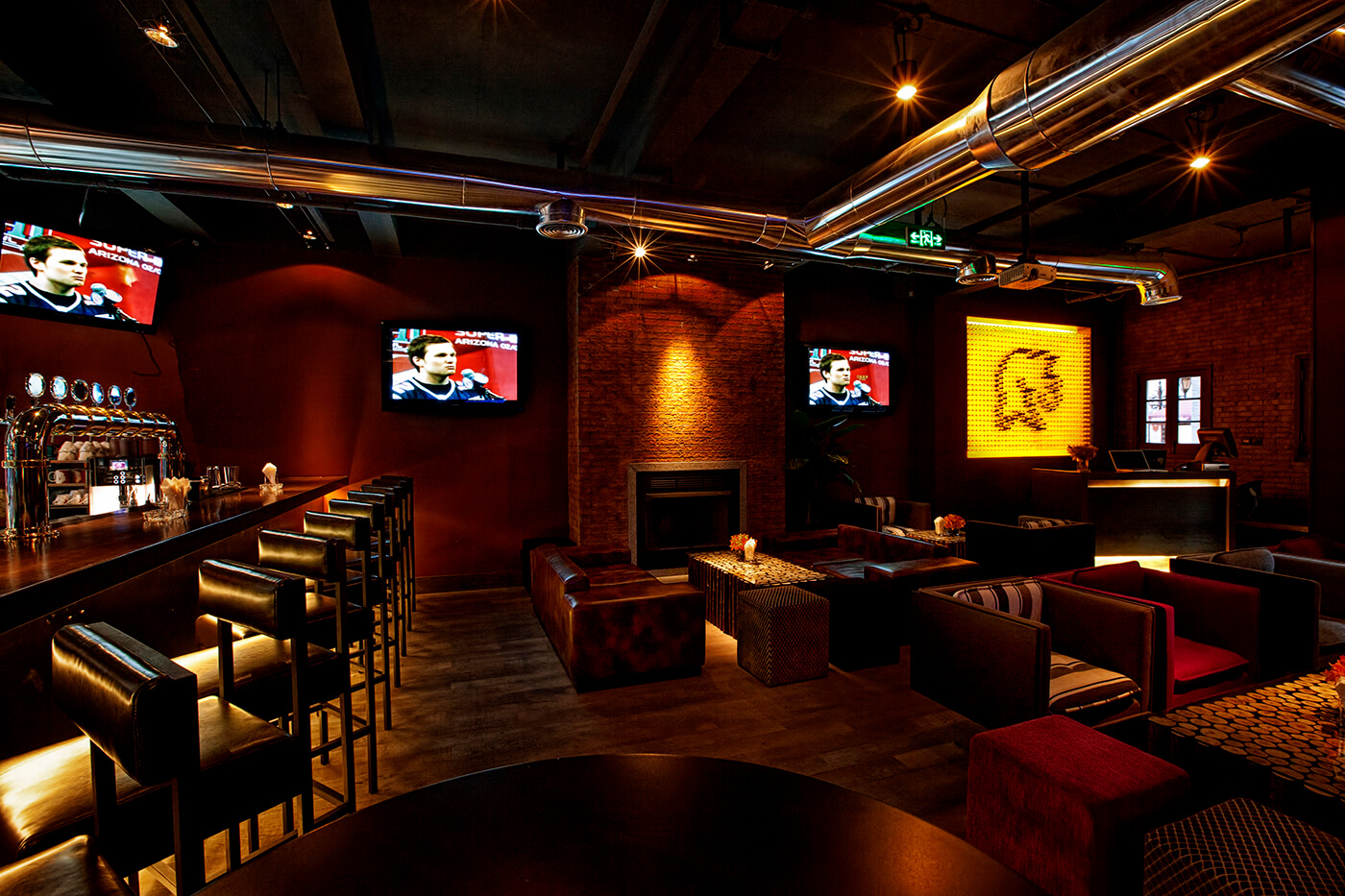 Nonetheless, the new project is a kind of premium, polishing-up of the casual microbrewed beer concept she started with BCB. It's not just the cocktails and charcuterie; the beers will also be served in a standard 330ml glass size, instead of pints. "It's better for the local market, who can't always drink a full pint," she explains. It will also encourage experimentation by the consumer, and perhaps help the beer play the role of partner to food. The smaller brewing tanks also allow Michael Jordan, the brew master who took over following Heyne's death, to experiment with more creative recipes. "We want there to be things like fruit beer," says Lee, "or stuff that I ask for and MJ's like, 'Ok, we'll try!'"
The beer brewed on-site here won't supply BCB (which has a new brewing site now, still located in Minhang), but the bar will serve BCB's core beers such as the TKO IPA and Standing 8 Pilsner, as well as guest beers from other China microbreweries and overseas. "It's the biggest project I've ever done. It is scary, but we are ready for the challenge."
But that's not the end for BCB. Lee claims the next goal is something that her, Tseng and Heyne discussed right from the start: bottling the BCB beers and retailing them. "If you look at the two BCBs, and now this, they are just the beginning of what we want to do with the brand," she says. "We want to go into distribution and retail. We want to do factory production. Right now it is about building the brand and building people's knowledge about microbrews and then carrying that forth – making a bottled beer that we can sell and even export from China. Of course, that will come with its own challenges, with the rules and restrictions in China, but that is our goal. If Gary could look down and see all this he'd be smiling."
---
Boxing Cat Brewery, 82 Fuxing Xi Lu, Xuhui district, Shanghai / +86 21 6431 2091, boxingcatbrewery.com