For the first time ever, the winners of DRiNK Awards were announced in a mesmerising theatrical setting – at the Shanghai Centre Theatre right in the heart of the city.
About 750 trade members, brand partners and media friends were invited to the most celebrated annual event in China's bar industry on Monday, March 13. The evening started with a cocktail reception at 5pm in the Atrium at Shanghai Centre. Guests enjoyed a wide selection of cocktails, wine and beer at the 24 pop-up bars run by some of the best known bartenders and most beloved brand ambassadors in China, such as Yao Lu (The Union Trading Company, Shanghai), Kevin Song (Hide & Seek, Beijing), Choni Song (Tribeca, Nanjing) and Jackie Ho (Disaronno).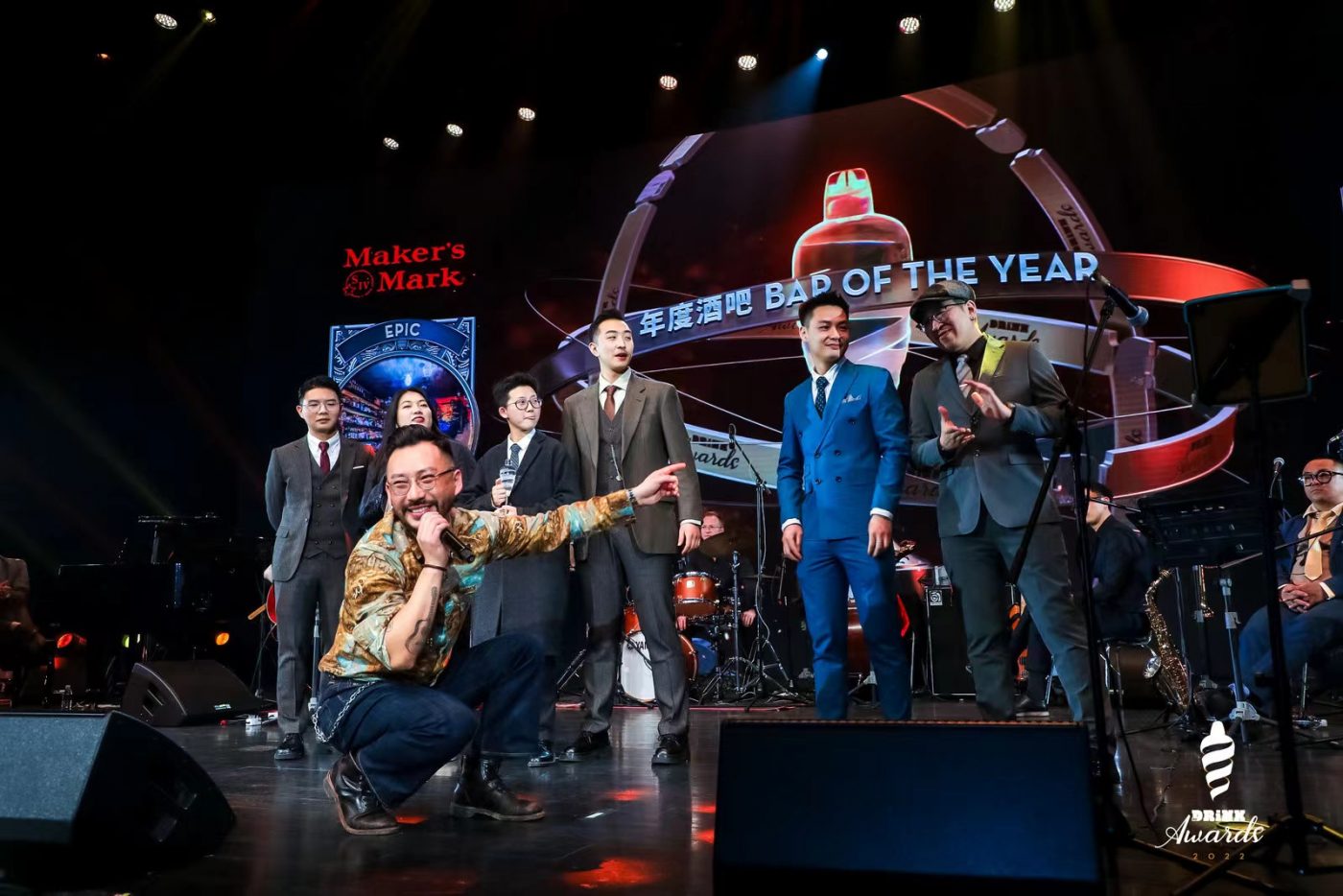 By 7:30pm, the guests were all seated in the split-level theatre before Theo Watt, founder of DRiNK Awards, and Eddy Yang, winner of our Founders Award in 2018, stepped on the stage as the hosts of the awards ceremony. To recognise what the industry had overcome and accomplished in a particularly challenging year, a total of 20 categories were presented tonight.
We implemented a new rule for DRiNK Awards 2022: previous winners couldn't win the same award again if they had won it in the last two years. This enabled more venues, individuals and brands to shine in such a vast and diversified market as China. As an attestant, CMYK turned out to be the biggest winner tonight: this energetic bar in Changsha, a city that had hardly been noticed on China's cocktail map, took home two significant awards – Cocktail Menu and New Bar of the Year, while its founder Ethan Liu and bartender Tong Yang won Founders Award and Young Bartender of the Year respectively.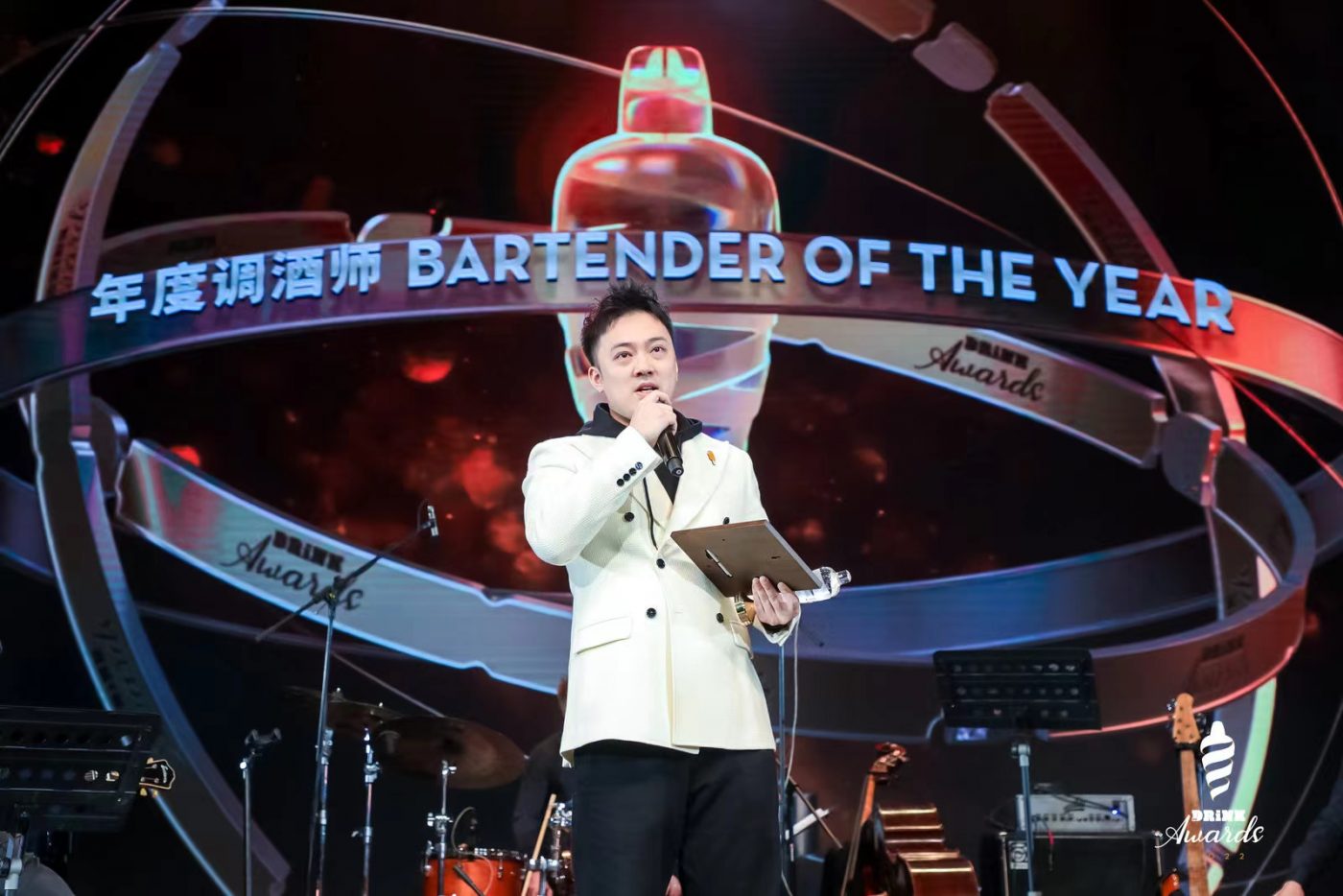 We are also very happy to see individuals and venues from Beijing, Wuhan, Chengdu and Chongqing winning different categories, while Shanghai is still undisputedly the cocktail capital of China with EPIC named Bar of the Year and Allen Fang (The Nest/Dreamsicle) named Bartender of the Year.
While the event was invite-only, we're ready to make the DRiNK Awards experience available to a much wider audience by bringing back DRiNK Street, our consumer night market concept. The DRiNK Awards Edition of DRiNK Street will take place in Shanghai Centre's Plaza from March 15 to 19 straight after our awards. Featuring 15 food and drink booths as well as live music by JZ Shanghai and fun games, this fest is open to all and offers great drinks at great prices.
Here is the full list of the National DRiNK Awards 2022 winners:
(* stands for new awards)
Design Award
Presented by Luxardo
Hide & Seek, Beijing
Tap House*
Presented by DRiNK
No. 18 Brewpub, Wuhan
Beer Menu
Presented by DRiNK
Peiping Machine, Beijing
Whisk(e)y Menu*
Presented by Dewar's 
Maison à 3, Shanghai
Cocktail Menu
Presented by Loch Lomond
CMYK, Changsha
Visionary Award
Presented by DRiNK
The Makers
Bartender Brand
Presented by DRiNK
Bacardi
Service Award
Presented by SIP (Pernod Ricard)
Flavor Tiki, Chongqing
Wine Bar
Presented by Viña San Pedro Tarapaca  
Pudao Wines, Shanghai
Restaurant Bar
Presented by Disaronno
Hide & Seek, Beijing
Hotel Bar
Presented by Belvedere
Jing Bar, The Temple House, Chengdu
Influencer*
Presented by DRiNK 
Yang Nan Cao Ji
Brand Ambassador
Presented by DRiNK
Blacky Su, Beefeater
Bar Team
Presented by Chivas Regal
The Union Trading Company, Shanghai
Entrepreneurship Award
Presented by DRiNK
Jimmy Zhang, Flavor Group, Chongqing
Founders Award
Presented by DRiNK
Ethan Liu
Young Bartender of the Year*
Presented by UK Government
Tong Yang, CMYK, Changsha
Bartender of the Year
Presented by Beefeater
Allen Fang, The Nest/Dreamsicle, Shanghai
New Bar of the Year*
Presented by Bacardi
CMYK, Changsha
Bar of the Year
Presented by Maker's Mark
EPIC, Shanghai