Kelsey Ramage, the brains behind the Trash Collective and Black Lagoon, talks about how to show up as our true selves and make space for others to do the same. By Holly Graham.
This year's Festival Atlantico in Argentina was a beautiful affair. Some of the bar industry's best and brightest came together in jaw-dropping surroundings to pay their respects to pachamama (Mother Earth) in Jujuy, and share meaningful ideas and knowledge.
The festival, put together by industry legend Tato Giovannoni, has always had a core focus on sustainability, sharing information, ideas and innovation around the topic and reducing the bar industry's carbon footprint.
The festival is unlike anything else in the bar industry, with an almost spiritual atmosphere, and this year, Kelsey Ramage of Trash Collective and Black Lagoon pushed the boundaries to focus on sustainability in a different way: in a human form. Her soul baring and tear jerking talk was not only vulnerable and special, it was also thought provoking. With Kelsey's permission, her talk has been transcribed and edited below:
As an industry, we bring a hugely diverse set of people together through our bars, events and by traveling the world. An important part of this is being able to tell our own stories and learning how to do that authentically. This is something I'm only learning how to do now, despite being in this industry for over 17 years.
When we show up as our true selves and tell our stories authentically, we need to make sure that we're making space for other diverse people to do the same in our spaces. Whether we like it or not, we are the mentors and gatekeepers for the next generation in this community.
When I first heard the phrase "showing up authentically", I was a little confused. I didn't know what that actually meant so I did some research and came across a TED Talk by Jodi-Ann Burey, a person of colour who is a very powerful woman in her industry. She broke down "showing up authentically" by telling the story of a hypothetical situation.
She told listeners to imagine they had been invited to a Halloween party, and that they had been told to come as they are, no costume, just themselves. Imagine you walk in, perhaps just wearing jeans and t-shirt, to see that friend dressed to the nines in an incredible superhero outfit, having just won the prize for best costume. Jodi-Ann asked listeners to imagine how they would feel about that friend and how they would feel being an outsider, dressed completely differently to everybody else, showing up as their authentic self. Hold onto that feeling as I'll explain how I became my authentic self.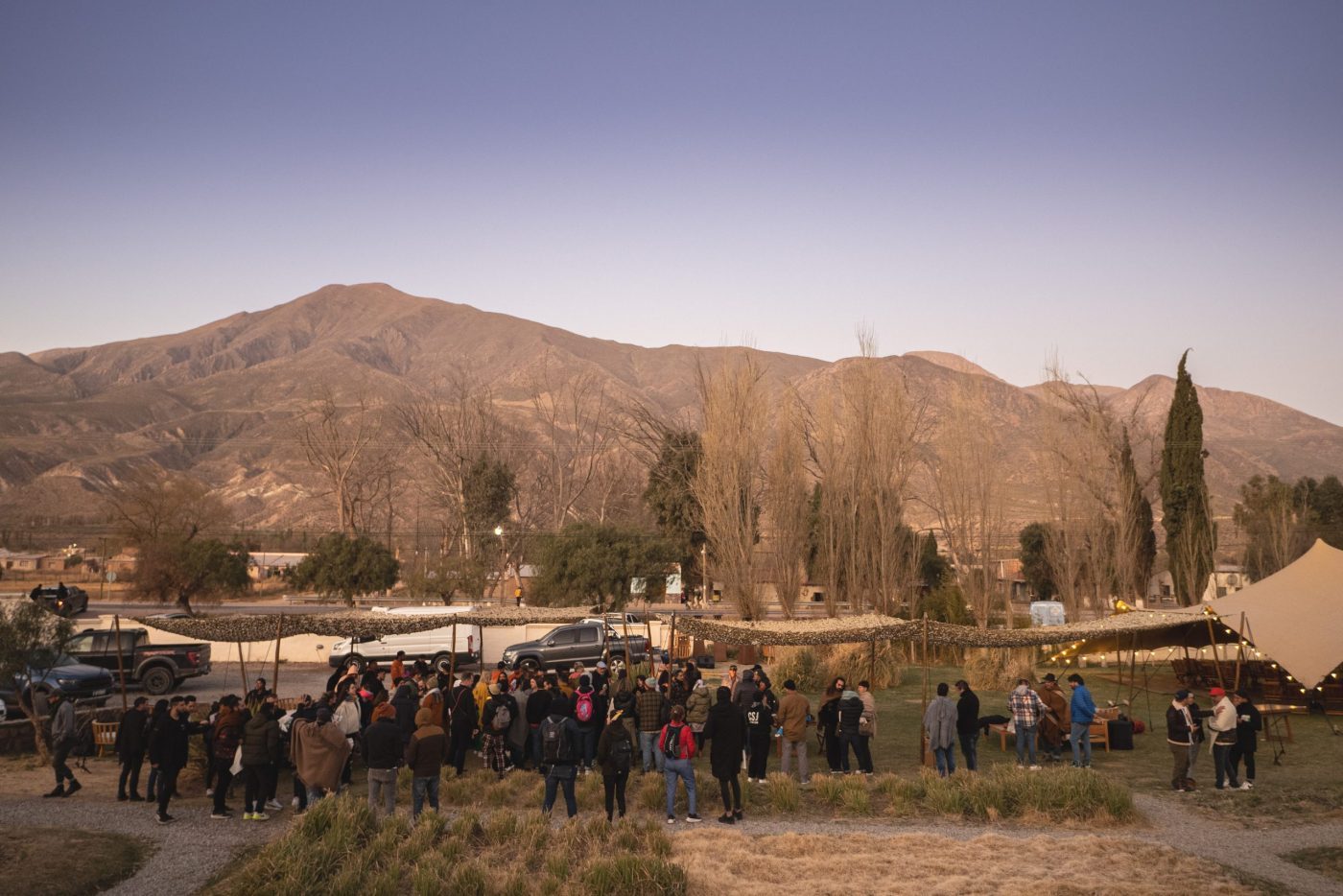 That feeling can resonate with you whoever you are. As a white woman who's grown up in the industry, I have been given certain leg-ups in some ways. But that feeling of being alone resonates with me. I'm an introvert, that's queer with ADD and this industry has pushed me forward.  
I'm going to take you back to 2020. I know most of us had a terrible year and a lot of us feel the same way. I opened my bar Supernova Ballroom in 2019 and six months later, what I thought would be a two week closure became a six week closure, leading to Canada having some of the longest lockdowns in the world. Six months later in July I made the very difficult decision to close my bar to avoid bankruptcy.
In tandem with all of this, my marriage of a year and somebody that I had spent most of my life's work with and traveling the world, was unraveling in a way that was irreparable. I was devastated. Everything that was driving me forward: my knowledge base and my ability to share that with others, was gone. My staff, my creative outlet, my place where I felt most like myself, was gone. My support networks and friendships were kind of unraveling at the same time. I didn't feel like the leader I thought I should be, I felt like I failed my community, and most of all I felt like I failed myself. 
I was drinking too much, I hit rock bottom and I had to make a choice that I was either going to end my life or I was going to fix it. So I made that choice and decided to get help through therapy. I also created businesses in the pandemic – like most in our industry did to start trying to rebuild – but they weren't getting me out of bed every day, I was super depressed and not showing up for my staff in the way I had envisioned I would when I opened the bar. So I shut all the businesses and what I thought would follow would be grief. But it ended up being a freeing feeling. I then had time to rethink what I wanted these businesses to look like.
So I rewrote the business plan for Supernova, rewrote our training manuals and ended up creating another business that I'm really proud of, called Black Lagoon. Black Lagoon is a goth metal pop-up with drag shows and a wonderful amount of weirdness, and I noticed the people coming through the door were people like me: weirdos and outcasts who had a tough time at high school. And I felt really proud of that.
I became introspective again when Black Lagoon closed, as it's only a month long pop up. If I was inviting people to my bar from the LGBTQ and BIPOC community, did I really know how to protect them? Did I have the equipment to support their work and did my staff and I know how to act appropriately to protect the people inside my bar if there was an incident?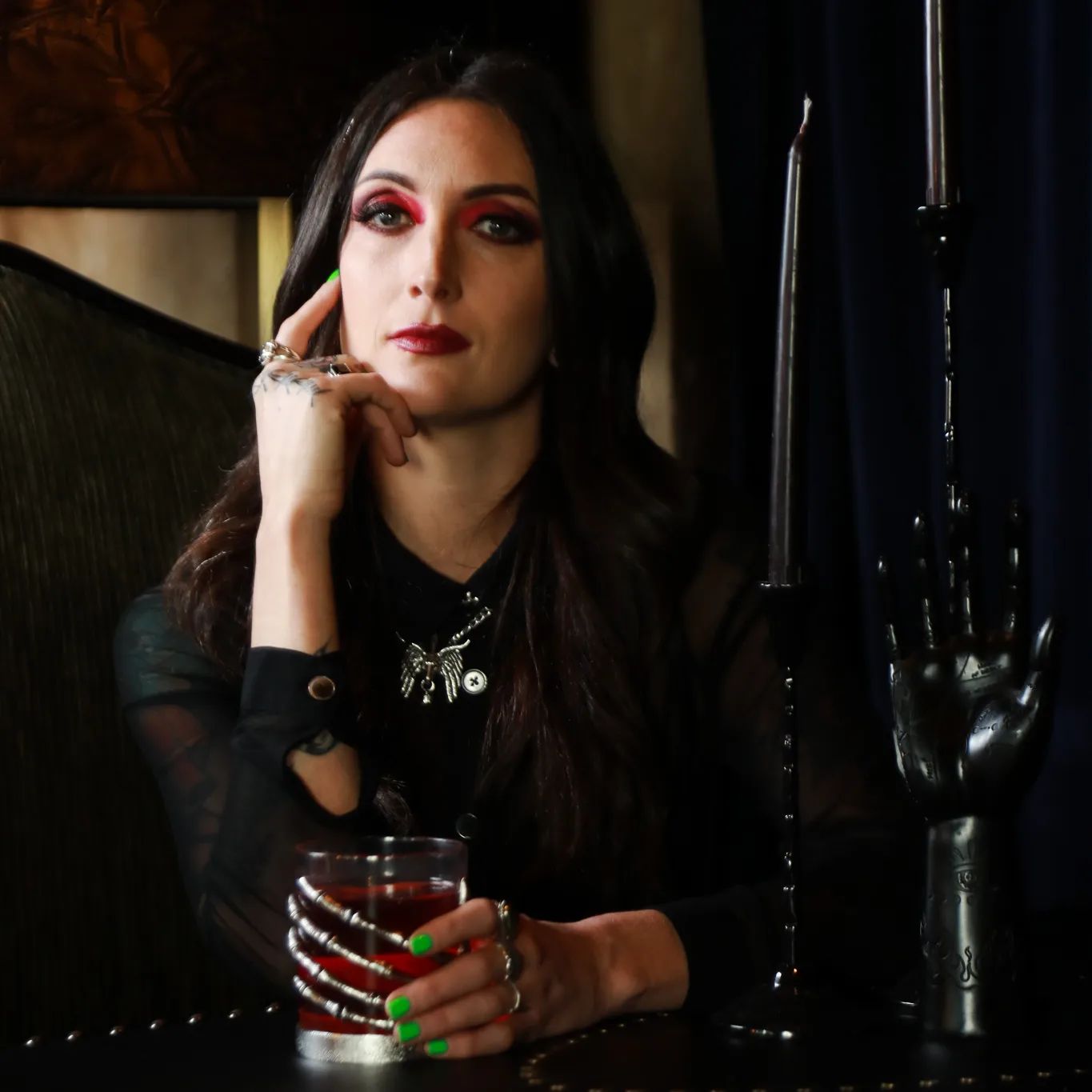 I started researching and came across something I think our entire industry needs to embark on: anti-oppression training and diversity, equity and inclusion (DEI) training. A good friend turned me onto someone called Natty Fantastic – one of the many people who does this type of training, but she's been absolutely fantastic. Surprisingly, this training became more like therapy; more learning about self worth; more looking at what I was doing to affect my staff and the people around me. More fucking therapy!
Our industry is unfortunately capitalist – we make money off of it. It's also ableist as we have to be able to move when we're working, and I was contributing to this. I know it's part of our work life, but there are things that we can look at to change the way we operate to make it more inclusive for other people.
There's something called explicit and implicit bias. Explicit bias is obvious: when you see someone excluding somebody, being racist or ableist or anti-trans and the like – that's explicit bias. It's when you see it with your eyes and feel awful about it. 
Implicit bias is more invisible. It's an automatic and unintentional behaviour that affects other people in their judgment and decisions. We do this in our industry. When you hire based on someone's personality – and it's something that I totally do – this is totally okay, personalities should meld and work with the team and that is a positive thing. However, we need to be intentional when we're hiring based on personality. It's human nature to interview someone and think "I get this person, they understand me" and hire them as they are reflecting certain characteristics and personality traits that you have. 
So when you're interviewing somebody that has been brought up in a different culture from you, you need to be aware of what your own bias might be and hold space for people that may be different from you when you're going through hiring practices.
We give weekend shifts to the fastest, most experienced bartenders because it's easier. But that in itself is ableist. We need to make time and space to train the others to be faster and keep up at the weekend and that takes time and the creation of space. 
When we're creating our hiring practices, training people and creating our spec lists, we want to create a community of questioning, allowing people to question if we're doing something the right way, because then that helps us improve too. We need to hold space for people who are different from us as it really creates more of a community where everyone is represented. 
I strongly encourage everyone to embark on this kind of a journey if you're able and have the financial means. And if you don't, my door is open and lots of free resources are available online that I can share. I wish someone had told me this at the start. I would've saved thousands of dollars on therapy! 
When you show up as your authentic self, tell your story, show your flaws and be vulnerable, you open the door for other people to do the same. They feel comfortable, they can relate and you can move forward as a community.