Jay Gray reveals exclusively to DRiNK how his bar is giving guests a chance to own part of Sago House's cocktail menu. By Holly Graham.
Jay Gray – co-founder of Sago House in Singapore – and team have launched an NFT collection that gives guests exclusive rights to a cocktail of their choosing for a fee of SGD$100. Purchasing the NFT for SGD$100 gets you listed as the 'owner' of that drink. So… what does that actually mean? Jay explains all below: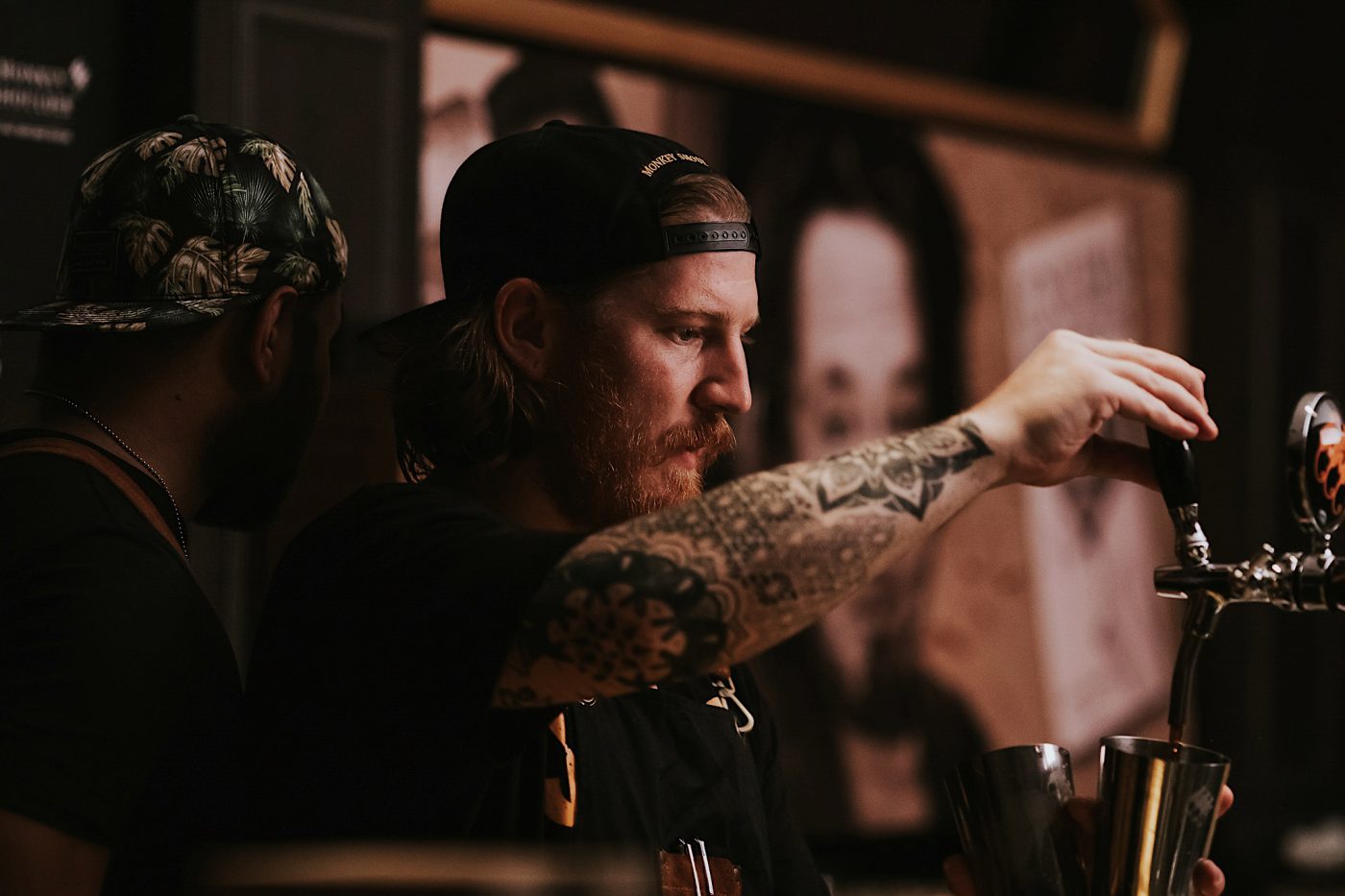 Jay: Purchasing the NFT for SGD$100 gets you listed as the "owner" of that drink. Meaning you will essentially own the drink outright and the rights to enjoy it in our bar – and potentially partner bars around the world. 
When you order a modern classic, you usually think about its etymology or it can become a good talking point for the bartender and guest to enjoy together. While we aren't claiming to have created modern classics, we are assuming that each week our regulars will have had a drink that's their favourite – or even had a thoughtful experience that is associated with one of our drinks, that they would love to be able to have again.
Owning the NFT of one of our cocktails allows you to have that option – and only you. If you're an owner of one of our drinks you'll be able to request that drink upon your reservation (guests must give us 24 hours notice to ensure we have prepped all the ingredients).
The entire purpose for this project is to fund our cocktail book "Don't Try Vol. 1". So imagine it as a kick starter with real time, real world benefits.
Tell us more about Don't Try.
When you walk into Sago House, you'll notice a neon sign behind the bar with the words "Don't Try". This has been our motto since we started the build back in 2019. Don't Try can also be found on the epitaph of Charles Bukowski's tombstone. This comes from a letter Bukowski addressed to a fellow writer, which read:
"What do you do? How do you write, create? You don't try. That's very important: 'not' to try, either for Cadillacs, creation or immortality. You wait, and if nothing happens, you wait some more. It's like a bug high on the wall. You wait for it to come to you. When it gets close enough you reach out, slap out and kill it. Or if you like its looks you make a pet out of it."
In another letter, Bukowski also wrote:
"We work too hard. We try too hard. Don't try. Don't work. It's there. It's been looking right at us, aching to kick out of the closed womb. There's been too much direction. It's all free, we needn't be told. Classes? Classes are for asses. Writing a poem is as easy as beating your meat or drinking a bottle of beer."
 We thought "Don't try" was fitting for us as Sago House was born out of the struggle to adapt, and to borrow this famous author's final statements on his life of constant struggle. Both of the quotes have been and still are our guiding creative light. Like most poetic statements, the interpretation is in the eye of the beholder. However for us, these outbursts spoke to our intentions, our struggles that have lasted over a decade of hospitality career work. It was very fitting for the three orphan children of hospitality.
And that's the title of the cocktail book… two words that say a whole lot about who we are and what Sago is, an effortless labour of love. The book intends to be 100 percent independent – the same as the bar. No contracts, no deals, nothing that would entice us to "try".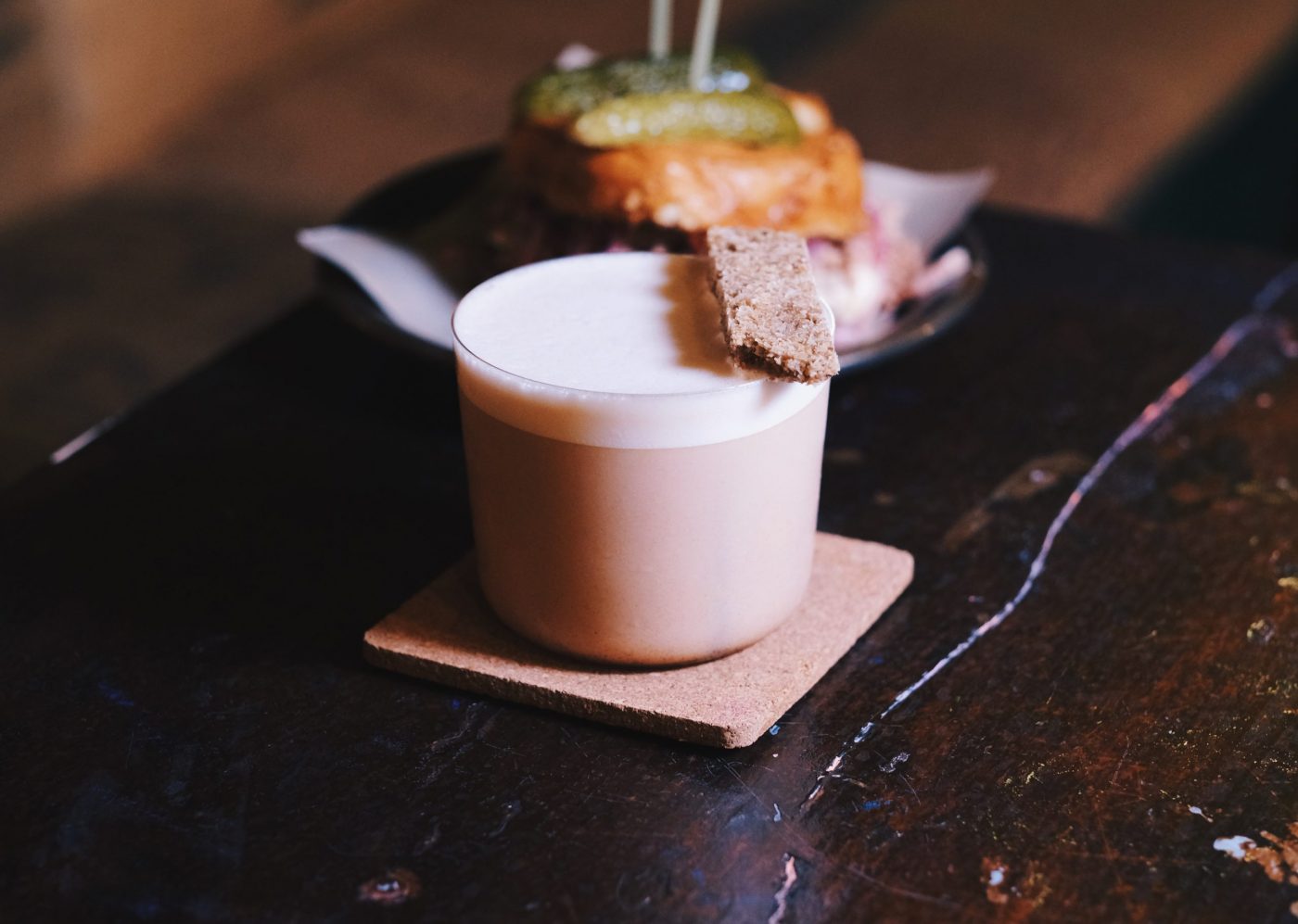 What other members benefits do the NFTs get you?
Like everything Sago House does, we really want our community to help dictate what they want from this. Further to that, we want to continue to build and extend our community, and introduce like minded people to one another as we do during service. It will be like being a member of a baseball card collectors club. My hope is that this will encourage groups to sprout up like "The Highball Collectors Club" etc. Further to that, we will host a range of events at the bar and we're also considering ways to expand it to work with our friends across the world, if there is interest internationally. 
What led to the decision to do this?
For me it was like all good things, an incidental meeting during a lunchtime beer. Sago House regulars are a community, and one of our very first guests introduced me to Dan who works in crypto. We had many shots and sparked interest in the same idea. He was kind enough to entertain me for a meeting shortly after that and we decided to just make shit happen.
How do you see NFTs infiltrating the cocktail/bar world further?
NFTs have been huge for fashion and consumer brands, but it seems like it's just slowly starting the wave in the bar and spirits world. As far as we're aware, we're the first bar in Singapore doing something like this – so we're kind of the guinea pigs!
We do see it as an interesting way to engage a whole new set of guests who may be interested in the NFT and crypto world, but who don't know much about cocktails, which is an exciting opportunity. We also think it's a great option for an independent venue like ours to secure funding for other creative projects we're interested in, like the book we've mentioned.
Do they think the concept will be successful?
Personally, even if we don't hit any form of financial goal, it's still going to be a success in our eyes. We did something, we up-cycled a year's worth of work for the Sago House team, gave it some new life and we have honest intentions. Can't fail if you "don't try.
I am as interested to see the results as I believe anyone is. I'm quite sure we will have some early adopters and innovators helping to pave the way, same as we did when we started canning cocktails during the circuit breaker in Singapore at the start of the pandemic. People hadn't even set foot in our venue, yet they were willing to help keep our dream alive and buy our canned cocktails out of pure curiosity and intrigue.
Will this change the Sago House experience?
 I don't believe so, consistency has always been a huge part of our experience. We don't have preferred clientele privileges or anything like that. Our guests know that they are as much a part of the experience as the mis en scene we have created. Everyone is pretty like minded in that regard when they come to Sago.
Do you plan to incorporate it in other bars?
Sago will always have its own identity, even if we work on other projects, nothing that we do there is really transferrable to anything else we've created. Our culture is deep rooted and we probably have some seriously rose tinted glasses when we look at Sago, but we like to keep it separate and consider our guests as investors in lieu of ever having any. It would be disingenuous to them for us to franchise the idea.