The owner of The Pontiac Hong Kong gives DRiNK the exclusive on her incoming Bali-based venue. By Holly Graham.
Beckaly Franks – the force of nature behind Hong Kong's craft cocktail dive bar and hub of inclusivity – is about to drop what she calls "the second album". "The Pontiac was our first, self-titled album that we recorded in our garage. With no limits, no money and nothing to lose, we threw all our shit against the wall to see what would stick and the result has been a community and gravity." Not to mention being on Asia's 50 Best Bars list ever year since awards' inception in 2016.
The title of the second album? The Pontiac Stardust, located in the Alila in Bali's Seminyak.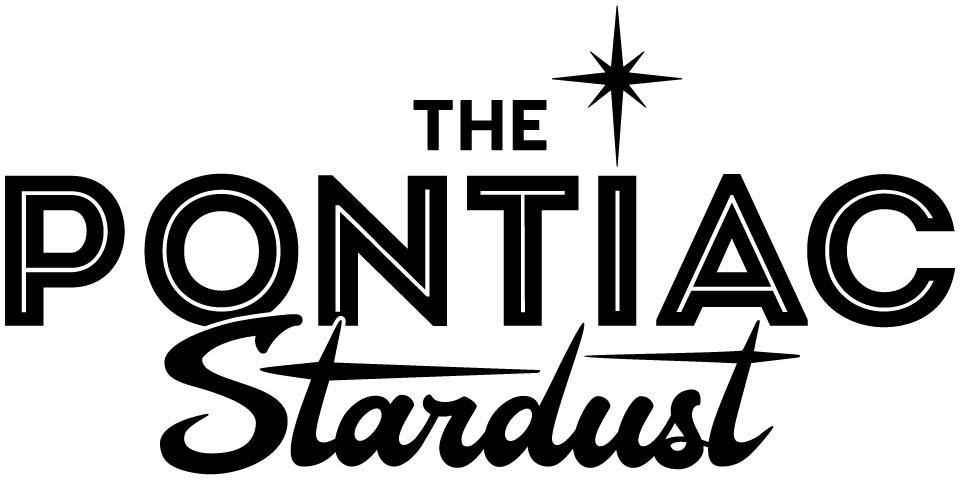 "Stardust is our evolution; our transcendental journey of taking our community to the next level," she proclaims. "It's an acid road trip through the Palm Desert, landing in that old school glamour that is Palm Springs – vibrant, flamboyant and representing the ultimate escapism." During the bar's planning stage, Franks took a desert road trip in West Coast USA, where she says she felt a connection to the sky and the visibility of stars, explaining: "You become a more tuned-in version of yourself. You transcend." And so Stardust was born.
Franks and her business partners Harsh and Rohit Roopchand (the brothers behind venues such as Rummin' Tings in Hong Kong and Neon Pigeon in Singapore) say that after a few years in operation, they began to realise The Pontiac had some brand equity. "The Pontiac was becoming bigger than us in a way," Franks says, "so we thought it was time to take the next step. I'm so close to the brand that at first I refused, but after a year of thinking on it, I changed my mind. One stipulation Franks had was that this next venue would not be a carbon copy of the first, saying that, personally, she "won't grow in that kind of sphere." "The only thing I want in Stardust that's the same as The Pontiac Hong Kong is the way the bar makes you feel, and the way we treat each other," she says.
We're being kinda trippy and psychedelic about it; pushing the boundaries of preconceived ideas of what a bar is supposed to be.
That said, The Pontiac has a very distinct vein, and Franks is adamant this will run through to Bali. Continuing with the with the second album metaphor – one that's extremely fitting given Franks' passion for music – she explains that they're not on tour, but instead hitting the road on the next journey. "We want to get people outside of themselves to connect in a bigger way, so we're being kinda trippy and psychedelic about it; pushing the boundaries of preconceived ideas of what a bar is supposed to be, just as The Pontiac did."
The Pontiac Hong Kong is known for its inclusivity and renowned for being difficult to define – which has ironically become its definition. But when asked how she thinks this will translate in Bali, Franks acknowledges that appealing to all the different crowds that pass through the island is going to be a challenge. "In Hong Kong, I was told to my face multiple times that I would fail because we wouldn't define who we were; because we weren't black and white and couldn't define our demographic," she says. "We became the demographic for those who didn't have one". And that's exactly her plan for Bali.
Franks likens her ethos and concepts to a scene in Bohemian Rhapsody where someone asks Freddie Mercury what makes Queen different from all the other wannabe rock stars, to which he replies: "We're four misfits who don't belong together, we're playing for other misfits. They're the outcasts right at the back of the room." "We've all felt at one point that we didn't belong," Franks shares. "But collectively we belong so much more. We strive to find commonality instead of differences."
So, much like The Pontiac Hong Kong, The Pontiac Stardust isn't trying to be like everyone else. "We want to offer anything to anyone, so everyone can feel accepted and equal. Bali is like the LA of Asia – it's built on a certain idealism where people focus on health and beauty and fitness and coconuts. We don't want to detract from that, rather, we want to build a bar community on it; to create a new inclusive community."
Franks thinks of The Pontiac Hong Kong as "a black disco ball – it's grimy yet sparkly and colourful." But not so for Stardust, which she describes as "more polished, but still with that internal grit." The interior is three to four times larger than her Hong Kong bar, and given the space will thus have a large format program and table side drinks (but still with Franks' self-proclaimed "crush factor scale" of cocktail programming, she promises). "We'll do what we do best: fun and geeky stuff and strive to provide the best cocktails in Bali, using local products and legit products. We're working farm to bar, and want to be more farm and produce forward, as opposed to backbar forward."
I was told to my face that I would fail multiple times because we weren't black and white.
The bar will also serve American food truck-style eats. Being from Portland, Oregon where there are food trucks aplenty, the Stardust team has been working with sister restaurant Flat Stanley, known for their California-style pizza. "We'll be serving five to ten items done really well. It's not bar food, but it complements the bar program and experience," says Franks. The intention is to eventually have food truck takeovers and get creative with guest chefs and menus, too.
Staff-wise, Franks has found her man in George Hubert, aka Barry. "I saw him at a skate park bar here called Pretty Poison and just stared at him until it was obvious that I wasn't going to let him get away." After chatting, Franks learned Barry was a bartender and it all fell into place. "We're training him to take the lead and challenge himself. He's 100 per cent The Pontiac and I could feel it from a distance. His belief in Stardust is just one example of showing how people in Bali will believe it in it."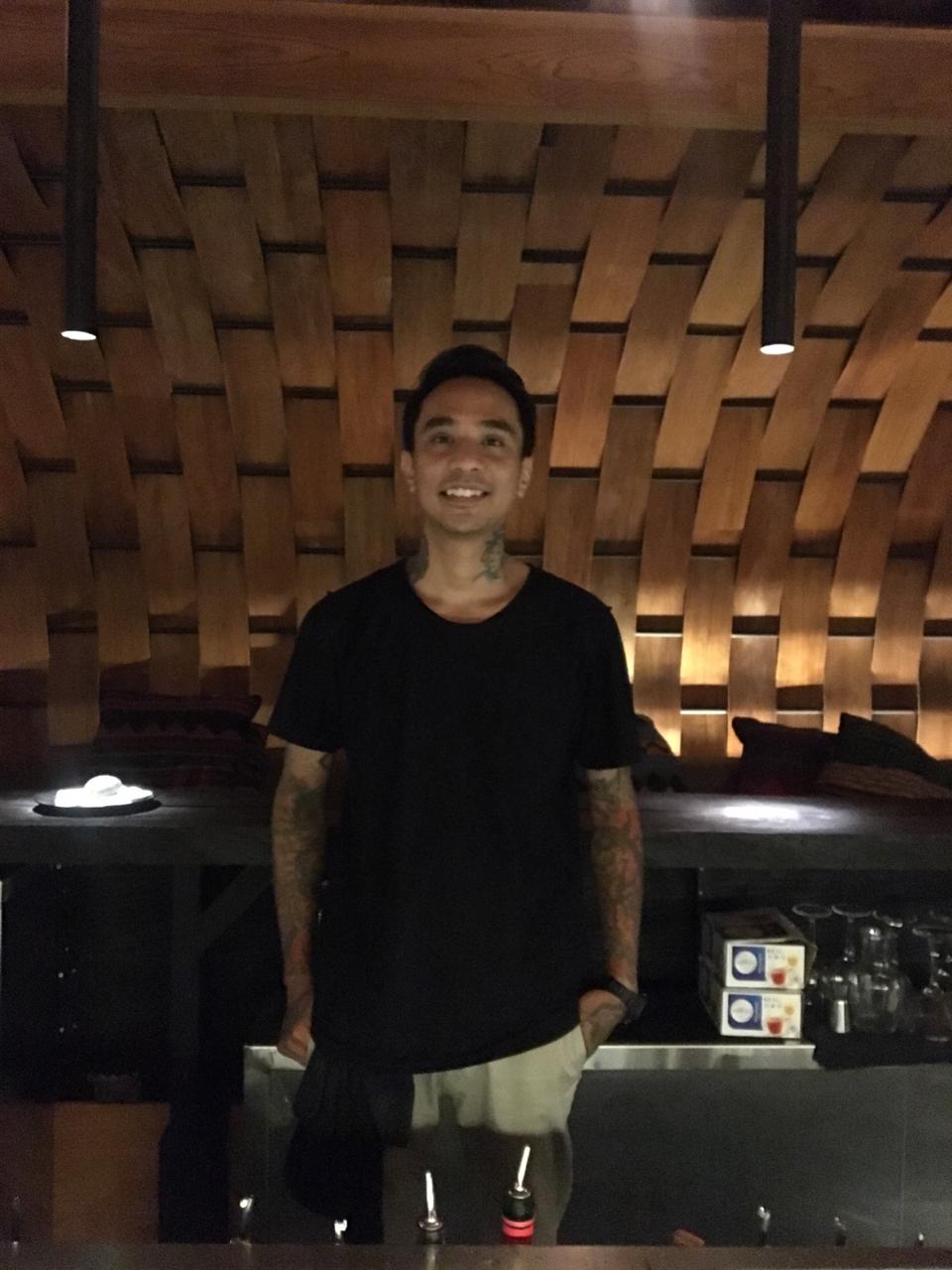 So, why the move from full throttle Hong Kong to the island allure that is Bali, anyway? One of Rohit's partners in Singapore is EDG design firm owner Michael Goodman, who Franks describes as the key to unlocking the door. His strong relationship with the Alila meant that when the space became available, they asked him to pitch them ideas. He pitched The Pontiac, and they loved it. He's also the brains behind how The Pontiac Stardust is going to look, designing every inch to create that Palm Springs vibe with a Pontiac touch.
Coming from Hong Kong's tight hospitality scene has been a change for Franks, but she assures that Bali's scene, though small, is cool. "40 Thieves and El Nacional are doing great things. We all have the same sort of ideas: their tagline is We Are 40 Thieves; ours is We Are The Pontiac. Across the board in Bali there's a greater sense of community – it's a melting pot of Indonesian culture and others of the world. People come to this island to be happy." Stardust's tagline? We Are All Stardust. "It's our Pontiac way of saying "We are all the same". We are literally all made of stardust. We need to take the journey to remind ourselves we're all in this together."
"We are growing and we want you to grow with us," she continues. "We're a rocket going to outer space, and we'll take you there with good fucking drinks, good fucking times and good fucking people. It's the second album man – it's a different journey and experience."
The Pontiac will be soft opening in mid-May, with the grand opening in early to mid-June.
---
The Pontiac Stardust Alila Seminyak, Jalan Taman Ganesha No. 9, Petitenget, Bali, Indonesia