DRiNK speaks to three pioneers in China's gin scene to find out.
Gin has been one of the fastest growing categories in the spirit world for the past two years: 49 gin distilleries opened in UK alone in 2016, according to HM Revenue and Customs and the Wine and Spirits Trade Association (WSTA), while British drinkers spent GBP 461 million on gin in the same year, compared to GBP 126 million in 2009. In 2017, annual sales of gin in the UK broke GBP 1 billion for the first time.
That growth has been replicated in countless markets around the world, and been largely driven by craft distilleries, as consumers take greater interest in provenance and variety. But what about China? Is it a promising market for its own craft gin? We talked to the people behind three homegrown brands to find out.
Peddlers Gin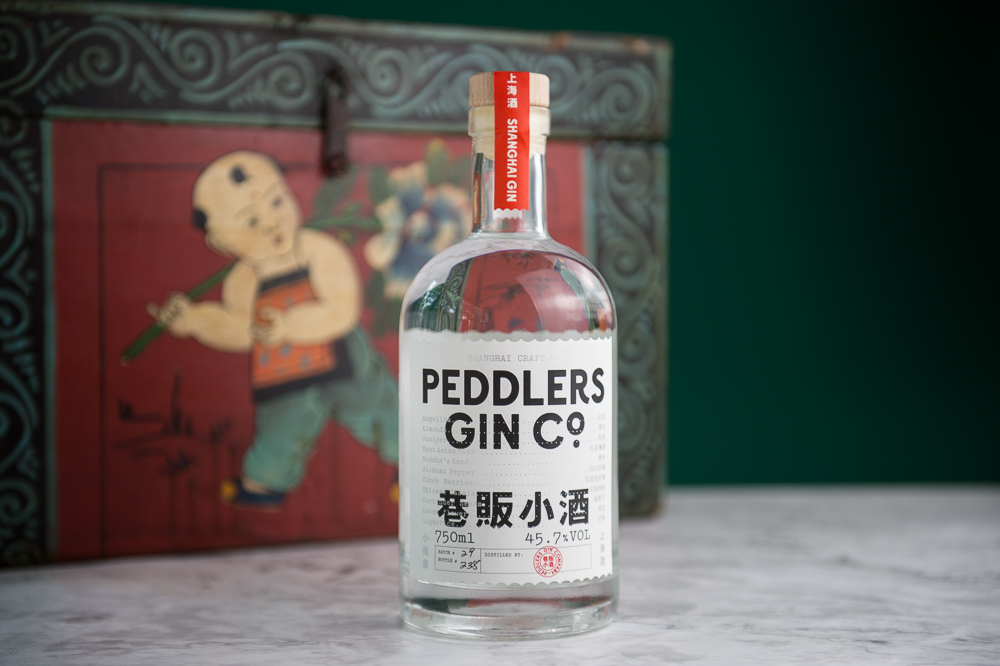 Hands down, the fellows at Peddlers Gin pioneered China's craft gin-making scene. There were only about 20 bottles per batch on their first runs, but now they're finding demand not only in their home base Shanghai, but also in cities like Beijing, Shenzhen and more.
"Our brand is inspired by the Shanghai underground, so for us it's all about showcasing the creativity and innovation that exists beneath the surface in this city," Ryan McLeod, co-founder and director of sales and marketing, explains. "We've been humbled by the reception we've had from the industry in Shanghai, and we couldn't have done it without some of the top players in the scene backing our product and brand from day one."
There's a big opportunity for craft spirits in China, including gin, so for us it's about getting the word out there to the right people"
Featuring rare Eastern botanicals like Buddha's Hand and Sichuan pepper, Pedders is a more adventurous take on gin. As McLeod points out, "It's not for everyone, but that's what makes it special for us." But it can actually be a plus in China where more and more people are looking for something boundary-pushing and unique, something with a distinctive personality. "More recently, we've been pushing out further across China, finding places where there's demand for our different style of gin, and bringing on partners that understand what we're about as a brand," McLeod says. "We're excited about increasing our reach this year, and you can expect to see us popping up on cocktail lists at a lot more establishments across the country.
Yet despite the global renaissance of gin, the category is nowhere near achieving the status or popularity that whisky has long been enjoying in China, and McLeod feels the urgency to educate local consumers. "The next challenge for Peddlers is educating audiences less familiar with gin. We believe there's a big opportunity for craft spirits in China, including gin, so for us it's about getting the word out there to the right people and telling our story."
Where to buy: BottlesXO or email info@peddlersgin.com.
Dragon's Blood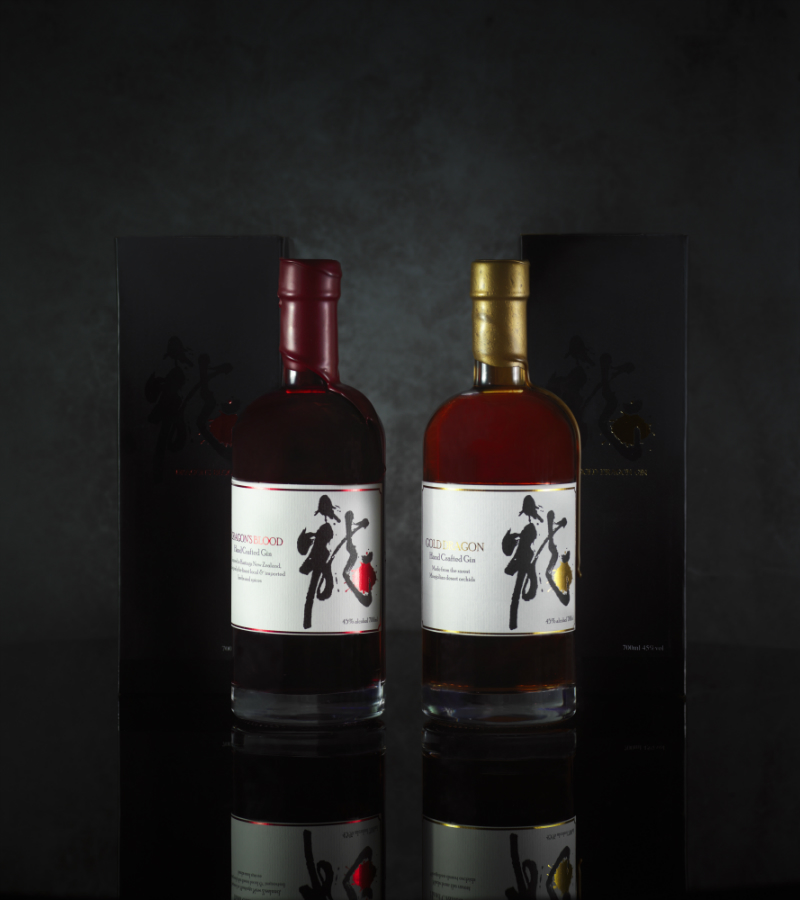 Inner Mongolia has long been known for its high-proof baijiu, so it might come as a surprise that China's latest offering in craft gin was actually born there. Named Dragon's Blood, it's distilled in Chifeng, a city in the southeast of the autonomous region, where a 5,000-year-old jade dragon was discovered almost 50 years ago
Owner-distiller Daniel Brooker has been a chef for 17 years and now works at as executive chef at the Sofitel Guangzhou. However, he always wanted to do something with gin because of the memory of pouring Gin & Tonics for his grandma as a young boy in New Zealand – now his wish has been fulfilled in China.
"My wife and I built the distillery from scratch," he says. "China has very strict laws and regulations when it comes to the production of alcohol and it was so damn hard to get the Chinese QS or CS licenses, but it was an amazing journey. Both of us learned a lot."  He travelled to many family farms around China and selected fruits, herbs and spices for his secret recipe, from hand-picked young gold rose buds in Yunnan to wild bush pepper in the snowy mountains of Inner Mongolia. But he also grows some of the botanicals on the site of the distillery, which makes it "really beautiful to work on the land in summertime".
Dragon's Blood's botanicals are part distilled and part cold compounded. The result gives a unique blood-red colour, which means your drinks become eye-catching, even a simple Gin & Tonic. With a cap hand-dipped in hot wax, its beautifully designed bottle will also grab a lot of attention on the shelf. "At Dragon's Blood, we are very focused on design and style in everything we do, from the production to the bottles and labels," Brooker explains.
The distillery has launched two products so far – the herbaceous, complexly layered Dragon's Blood and the sweet, woody Gold Dragon­. There are two more expressions in the pipeline according to Brooker. "We have made both gins as a complete product, to be enjoyed straight, on the rocks, with tonic or in cocktails. I even have some customers who love it with Cherry Cola and Sprite," he says. "I say, 'Drink it how you like.' I leave it to my customer to decide how they like it."
Where to buy: Brooker is doing it all by himself for now (email: dragonsblood@qq.com/WeChat ID: Danielbrooker). But if someone reading is interested, don't hesitate to reach out!
Crimson Pangolin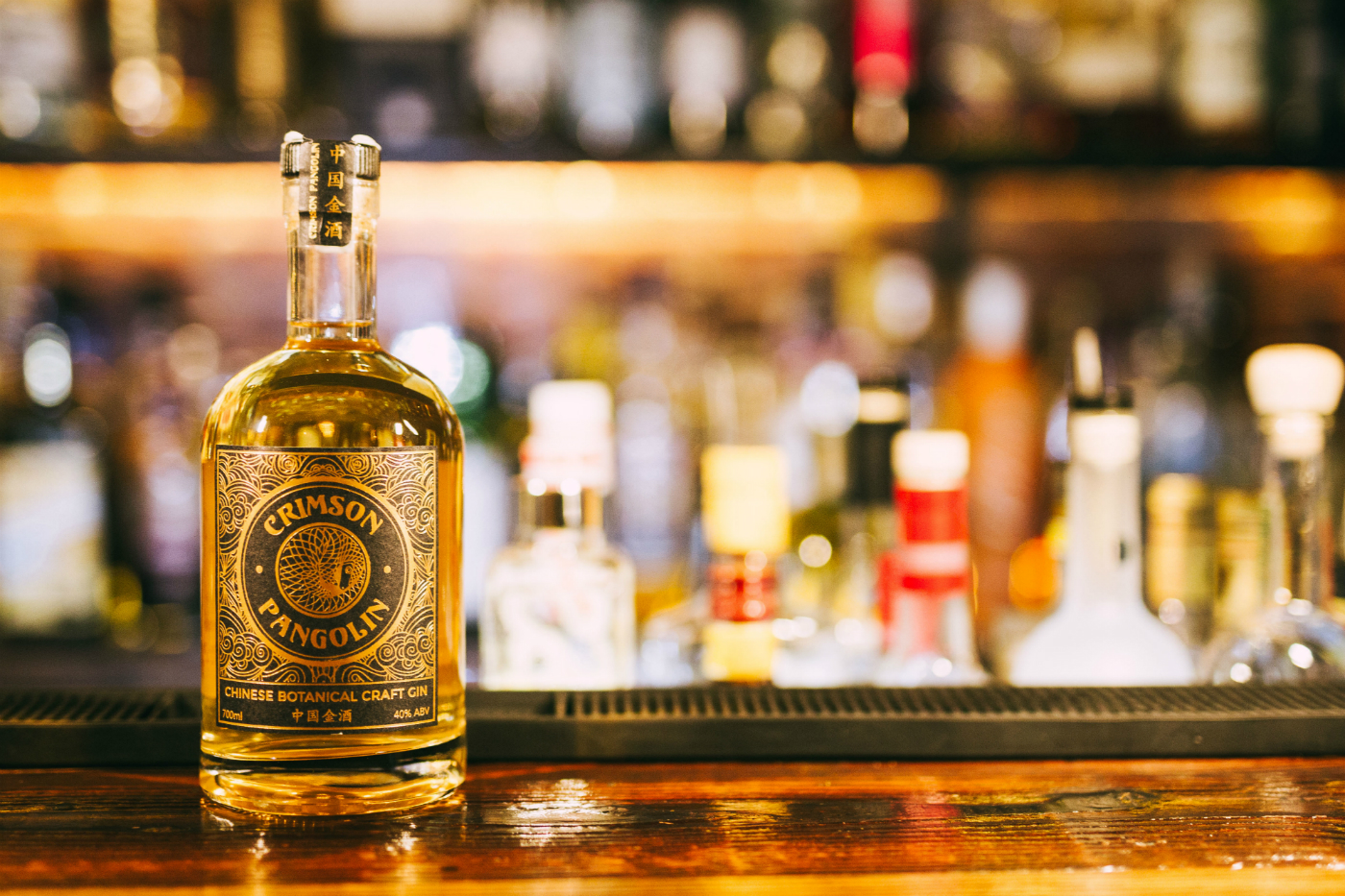 Craft gin distillers in the UK would probably never have dreamed they could trigger the launch of a craft gin brand in China, but they did. Helena Kidacka, co-owner of Crimson Pangolin, discovered the gin boom in her native London and set out to create a gin upon her return to Shanghai.
"I've always been somewhat of a gin lover. While my 20-something friends at the bar would all order Sailor Jerry's rum and coke, my tipple of choice would be a Hendricks and tonic. Back in the early 2010s, it was still considered somewhat of an 'old man' drink," she laughs. "Then in early 2017 I took a trip back to the UK and discovered a huge revival was happening in the industry and gin had suddenly become cool again."
She told the discovery to David Munoz, a Latin American who has been importing tequila and rum to Shanghai for four years. Through his connections, they found a distillery in a small town next to Changsha, the capital of Hunan Province. "When we decided we were going to make craft gin, we are pretty set on the city of Changsha for two reasons: one, we love Hunan food, and two, Changsha has some of the cleanest water in China," Kidacka explains.
China has such an abundance of local botanicals and exotic flavours that you have a great selection of ingredients for creating your own flavour profile
The distillery agreed to produce a small batch for them if they could supply them with the junipers. After some research, Kidacka and Munoz found a juniper farm in Shandong Province. They also wanted to use ingredients mainly from Hunan, so they experimented with different botanicals from the region until they created a taste they loved, including coriander seeds and a selection of local peppers. "China has such an abundance of local botanicals and exotic flavours that you have a great selection of ingredients for creating your own flavour profile at your fingertips," Kidacka says.
But distilling gin in China has its obstacles too. "The biggest learning curve has by far been marketing. The China mindset is radically different to any other when it comes to advertising and getting your name out there, so we've had to hire a marketing specialist to help us navigate this jungle," she reveals. "People were also a little sceptical about the idea of a Chinese gin initially, but we changed their minds as soon as they tried it."
Where to buy: VitaeSpirits (021 5299 7308)