Read this story in Chinese (中文).
This story is sponsored by East Imperial Gin Jubilee.
In China for the first time ever, the city will be sipping G&Ts from Nov 23 to 25.
Shortly after the launch of East Imperial tonic waters in China, the brand is wheeling out its Gin Jubilee to the G&T-thirsty city for the first time ever. Shanghai's addition to this year's calendar is especially exciting, where East Imperial has just been launched as China's first and only natural, premium tonic water. With stocks officially released in China, the country is now buzzing with excitement to finally try an all-natural tonic made with entirely Asian ingredients. For the first time, China's bartenders can make quality, craft Gin & Tonics according to original recipes, and this long weekend dedicated to everybody's favourite mixed drink will be the perfect opportunity to do so.
From November 23 to 25, the city will be awash with tasting parties, G&T pairing dinners and guest shifts held at bars and restaurants across Shanghai. The Thursday and Friday of the festival will also give sippers in China their first sneak preview of the new-to-market St George Gin – loved by bartenders for their California-foraged botanicals – at The Cannery and Deus. Meanwhile Citadelle Gin's brand ambassador, Micaela Piccolo, will host an evening of cocktail sipping and bar bites on November 24 at Highline, with head bartender Timothee Becqueriaux's special Citadelle G&T.
But perhaps the most highly anticipated of the Gin Jubilee's activations will be the creative G&Ts on offer at the 25 participating bars around town. Bringing the Gin Jubilee's highly competitive Best Gin & Tonic competition to Shanghai, punters will get the opportunity to bar hop and vote for their favourite rendition on the Gin Jubilee's official WeChat H5 app (this link can only be opened on the WeChat app).
The bartender who earns the most votes with his or her G&T creation after November 25 will win a free trip to Singapore for the grand finale and the chance to win the "Best Gin & Tonic in Asia" title against other city winners Kazi Tanbir from HYDE at 53M (KL), Chhuon Udom from Elephant Bar at the Raffles Hotel Le Royal (Phnom Penh), and Imelda Ng from The Blue Bar at Four Seasons Hotel (Hong Kong).
Local brand partners FEW, D1, Peddlers and G'Vine, along with a bevy of other well-known brands have each been paired up with a bar and bartender to create a cocktail using East Imperial's range of quinine-rich mixers, which includes their Old World, Burma, Grapefruit and Yuzu tonic water labels. Here's a quick look at the bartenders and bars competing in Shanghai:
Hugo Yang from Flask, using FEW Gin
Sky Xu from FED, using FEW Gin
Lei He from The Nest, using Bombay Sapphire
Kris Du from Speak Low, using Bombay Sapphire
Kazuhisa Arai from Sober Company – Sober Society, using Monkey 47
Matt Flint from Revolucion, using Monkey 47
Ryohei "Roger" Yamagishi from Sober Company – Sober Cafe, using Kyro Napue
George Chu from Club 3 1/3, using Kyro Napue
Timothee Becqueriaux from Highline, using Citadelle
Fancy Ji from The Ritz-Carlton Pudong – Flair Bar, using Citadelle
Matt Hall from Hakkasan, using G'Vine
Colin Tait from Shake, using G'Vine
Allen Fang from Archaeology, using Hendrick's
Yifu Jiang from Xixi Bistro, using Hendrick's
Thomas Ke from The Cannery, using St George Botanivore Gin
Aaron Feder from Deus, using St George Terroir Gin
Sean Xia from EPIC, using D1
Alex Mill from Candor, using D1
Dante He from Barules, using The West Winds
Bella Lin from The Union Trading Company, using The West Winds
Ni Kun from Above the Globe, using The Botanist
Jackael He from The Ritz-Carlton Portman, using The Botanist
David Hong from Tailor Bar, using Peddlers
Tree Mao from Mingo, using Peddlers
Randy Zhang from Lemons, using Peddlers
The Gin Jubilee's staple, the Gin Lane party, will also be setting up shop at The Waterhouse on November 25, from 2 to 10pm. The headlining party of all the Gin Jubilees held since it began in 2013, bartenders from all 25 bars will be serving their G&Ts for RMB50 (RMB140 for three) alongside grub from the likes of Xixi Bistro, El Luchador, Fly by Jing and La Maison Noodle Bar, and tunes by Japanese DJs Raimu and Jun Nishio. Entry to the Gin Lane party is free.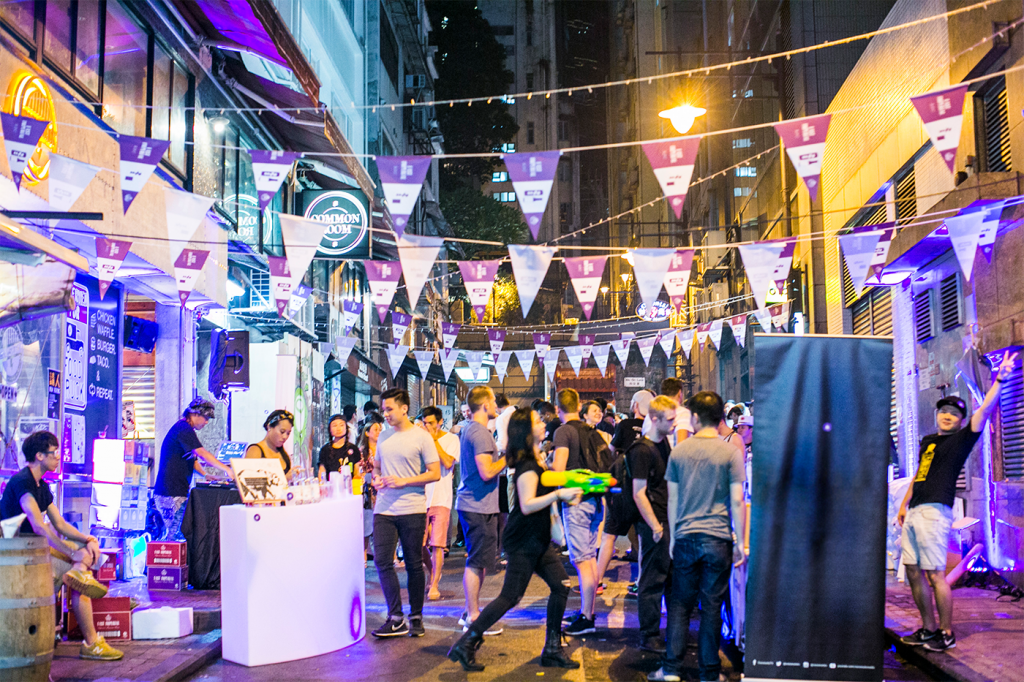 For more on the G&Ts on offer, and a full schedule of events happening at Shanghai's first East Imperial Gin Jubilee, see the Gin Jubilee's WeChat H5 app (this link can only be opened on WeChat), Facebook page or website. The festival will hold its grand finale in Singapore next, from November 27 to December 3.

---
DRiNK Magazine is the official regional media partner for the East Imperial Gin Jubilee 2017.