This story is sponsored by East Imperial Gin Jubilee.
Exceptional Gin & Tonic-drinking arrives in the Fragrant Harbour from October 18 to 21.  
Just a week after Phnom Penh stages its turn with this year's Gin Jubilee, Hong Kong is gearing up to host East Imperial's premier gin festival. In this second year of Gin Jubilee for the city, consumer activations are plenty in bars across town, as venues step up to host gin parties and education sessions to boost the city's appreciation for good gin and bubbly tonic.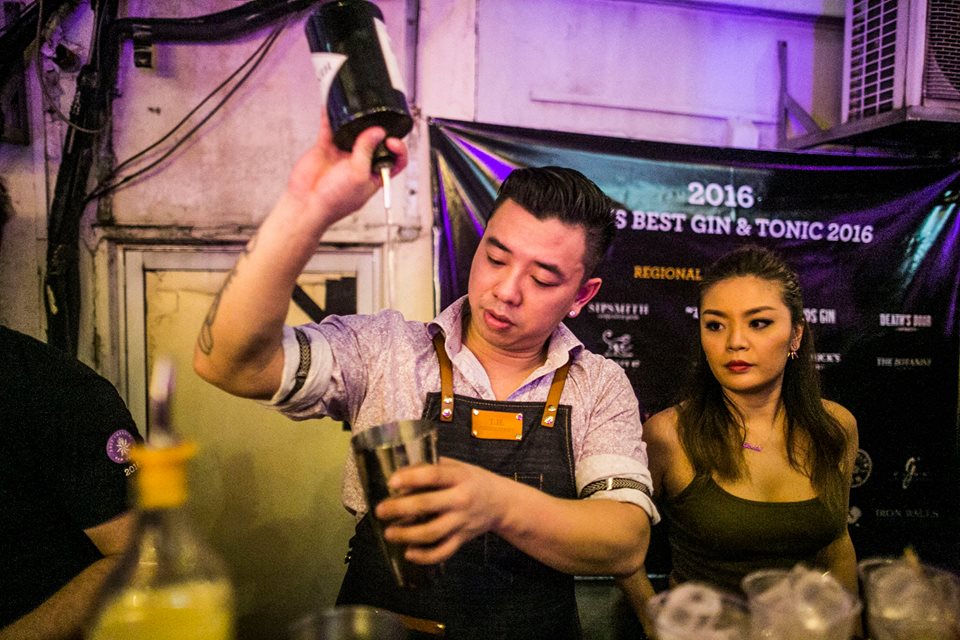 It all kicks off on Wednesday evening, with Hong Kong's 2016 Best Gin & Tonic victor Tomi Ho partnering with Kyro brand ambassador Steven Beerens, to shake up G&Ts paired with a photographic experience at fashioned-themed bar, Runway. Across the long weekend, bars like Dr Fern's Gin Parlour and Okra will be putting on unique drinking experiences, with the former planting a garden of garnishes for punters to garnish their own St George G&Ts, and the latter exploring single-ingredient recipes with Kyro in a day-drinking masterclass. Proof & Company's Ondrej Popischal will also be popping into M Bar at the Mandarin Oriental Hong Kong to present Death's Door cocktails with the venue's house mixologist Ricky Tsang on Wednesday evening. For the trade, Micaela Piccolo, Asia Pacific brand ambassador for Maison Ferrand, will run a masterclass taking Hong Kong bartenders through the ins and outs of Citadelle Gin.
As a mark of the city's warm reception for Gin Jubilee, there's also been a spike in the number of bars tussling for the Best Gin & Tonic in Hong Kong crown. Up from last year's 18, a total of 26 bars have each been matched with a gin brand to pair with one of East Imperial's four versatile tonic waters.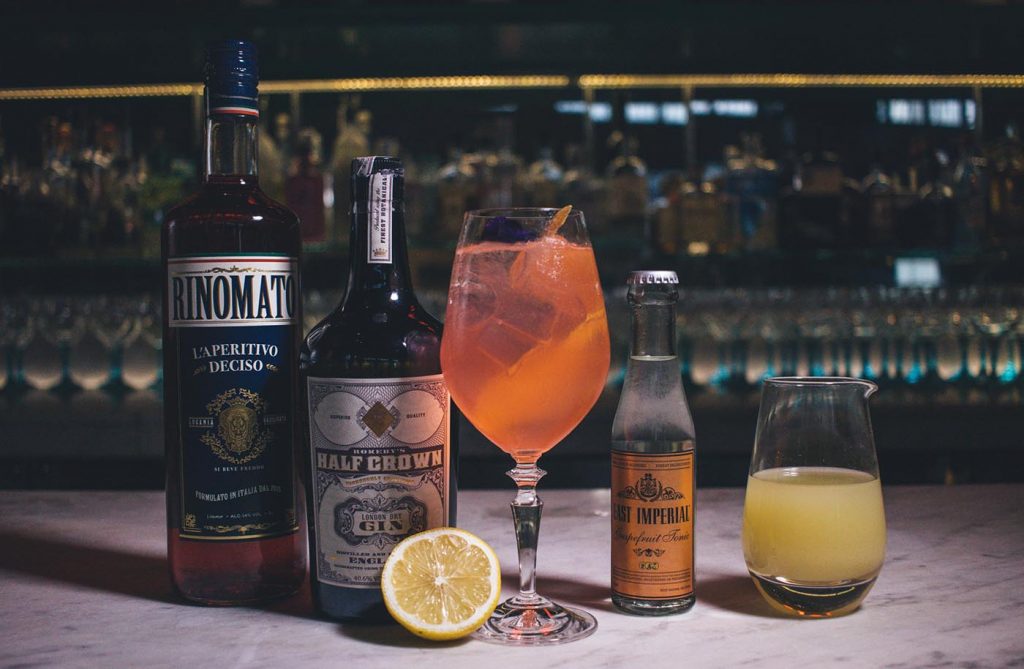 The bars and bartenders competing for Best Gin & Tonic in Hong Kong are:
– Felix Yu Chi Nam from Felix – The Peninsula, Hong Kong, using Hendricks
– Slamet Haryadi from M Bar, using Death's Door
– Gerry Olino from Dr Fern's Gin Parlour, using St George
– Big Yan Rai from Ping Pong 129, using St George
– Chanel Adams from Happy Paradise, using Gin Mare
– Alexander Ko from Gough's on Gough, using The Botanist
– Sven Selbak from Okra Hong Kong, using Kyro Napue
– Santosh Gurung from ON Dining Kitchen and Lounge, using Half Crown
– John Nugent from Lily & Bloom using Fords Gin
– Hungie Fong from Origin, using Monkey 47
– Gagan Gurung from Fang Fang, using Luxardo
– Alfredo Aguilera from SKYE, using Half Crown
– Simone Rossi from Aqua Spirit, using Tanqueray NoTEN
– Daniel Eun from 11 Westside, using Citadelle
– Anjal Gharti from The Woods, using Gin Mare
– Nickle Morris from The Pontiac, using Fords Gin
– Raphael Meyer from NEO Cocktail Club, using Citadelle
– Sonic Chan from Topiary, using The West Winds
– Thomas Egerton from Potato Head Hong Kong, using The Botanist
– Kshitiz Gurung from Stockton, using Hendrick's
– Pawel Mikusek from Beef & Liberty, using London No1
– Lam Ka Tsun from Zuma, using Tanqueray NoTEN
– Saheb Ambekar from Alvy's, using Bombay Sapphire
– Imelda Ng from Blue Bar, using Monkey 47
– Tomi Ho from Runway, using Kyro Napue
– Suraj Malla from Mercedes Me, using London No1
Local brand partners for the city include Tanqueray NoTEN, London No1, Luxardo and Half Crown, with Aqua Spirit and Zuma taking on the challenge to weave Tanqueray NoTEN's eight strident botanicals into a stand out G&T, while the bartenders at Beef & Liberty and Mercedes Me aim to do their best with London No1's bergamot-perfumed gin. Also unique to Hong Kong is Half Crown Gin, a London dry style with rich juniper, citrus and herbal notes, that ON Dining Kitchen and Lounge and SKYE bars will use in their cocktails, as well as Luxardo's London Dry Gin, a resurrection of the distillery's Ginepro di Dalmazia recipe that harks from the 1900s, which Chinese-inflected bar Fang Fang will balance with East Imperial Yuzu Tonic, coffee, pomelo and five spice.
The four-day party in Hong Kong will culminate in the Jubilee's signature Gin Lane party at Sohofama from 2 to 8pm on Saturday, October 21. Poised as a way to allow the city's G&T-thirsty masses to try the various cocktail creations on offer, organisers will also be announcing the winner of the city's Best Gin & Tonic prize, with the winner netting a trip to Singapore for the Asian finals at the end of November.
For a full schedule of events happening at Hong Kong's East Imperial Gin Jubilee, see their website or Facebook event page. The festival pops up next for its inaugural edition in Shanghai from November 9 to 11.

---
DRiNK Magazine is the official regional media partner for the East Imperial Gin Jubilee 2017.