Their #90ForIndustry quest for wellness is spreading across the world. By Natasha Hong.
Teens of Thailand's Niks Anuman-Rajadhon is starting a movement to get bartenders in Bangkok – and beyond – to make a push towards a healthier lifestyle, even as they continue to excel in their jobs.
Inspired by a yoga session with Jay Gray at Monkey Shoulder's Camp Monkey 2017 in Seville, Spain, Anuman-Rajadhon was hit with a revelation, "Apart from the knowledge I'm sharing with my team, my greatest accomplishment will be to get my team in better health. I realised that there are people in the industry that are a bit overweight and not healthy."
To make this happen, he posted a call on Facebook to the industry to get behind #90ForIndustry. To date, he's got Ping Chareonsri (Fillet), Pop Direkrittikul (Eat Me), Attapon De-Silva (Q&A), Toon Kiattikoon Auengkum (Asia Today), Jittakorn Pakjant (Asia Today), Jomphob Kraprayoon (Bunker) and Vipop Jinaphan (Q&A) committed to the cause in Bangkok – and the list continues to grow.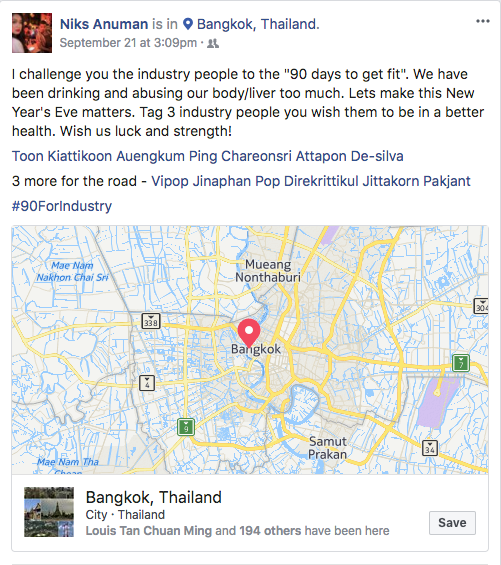 For 90 days, starting September 19, Anuman-Rajadhon plans to eat healthier meals – though he'll take one cheat meal a week to keep his metabolism going – and he'll be cutting out alcohol consumption where possible, "If necessary, I'm just using a tiny metal straw to taste," he shares. Bartenders like Chareonsri and De-Silva are also tagging their squad in photos of their leafy, healthy meals daily to check-in their progress with the rest of the group, and to encourage the rest to continue in their quest for better health. "Sensing that you aren't alone in this is essential," shares Anuman-Rajadhon. And instead of downing bartender's handshakes, he says, "Reps of pushups are better than a shots during this 90 days."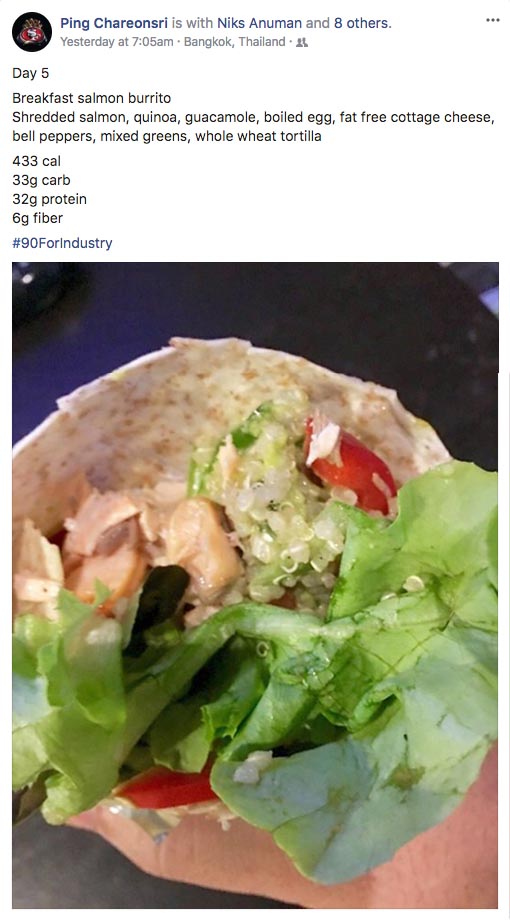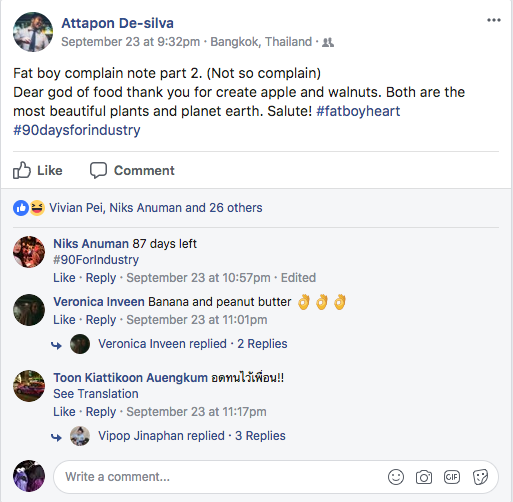 Auengkum and Anuman-Rajadhon are also meeting at a local park or gym twice a week to work out. Just this past weekend, the Teens of Thailand bar owner also "kidnapped" some of the guys to a boxing gym owned by one of Bunker Bangkok's owners for a morning sweat session. "We used to hang out a lot after work, but now, we agree to go home early instead and meet at 8.45am," he said.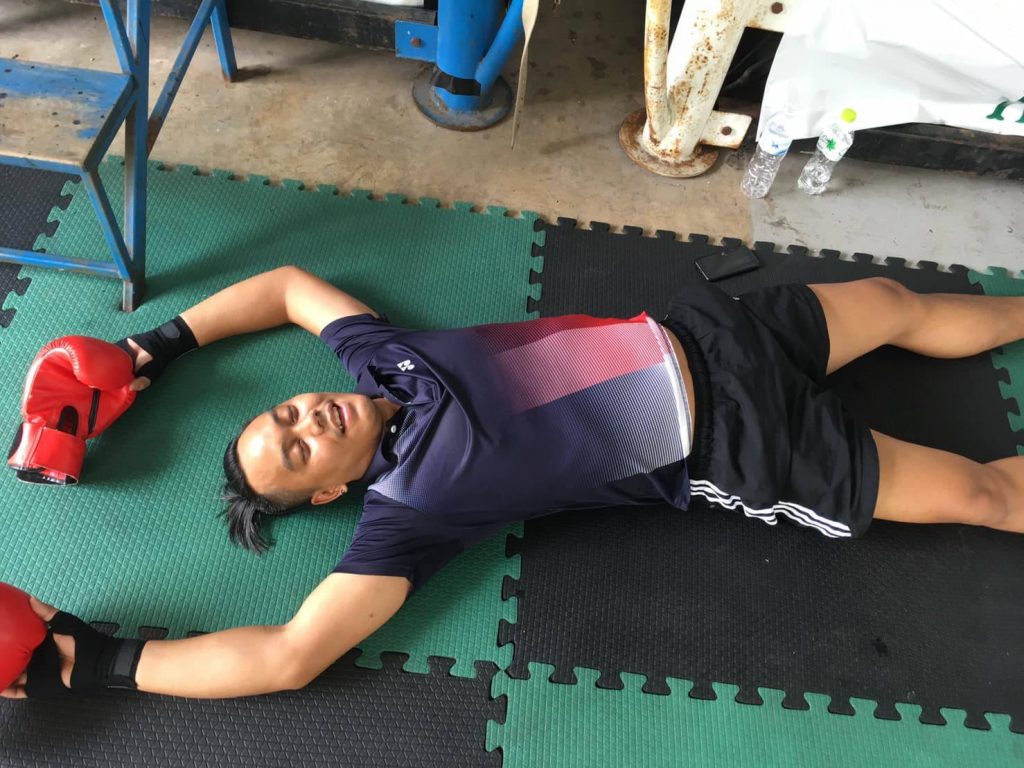 Interest in #90ForIndustry is already spreading, with bartenders Yugnes Susela (Smoke & Mirrors) and Farid Bashir (Oxwell & Co) in Singapore signed on take on the challenge ahead of the festive season, and Peter Chua (Crackerjack) slated to join the group on October 5. Susela aims to begin a regimen of healthy eating and exercising on October 1. The Smoke & Mirrors head barman usually switches to a vegetarian diet at this time of the year, in the lead up to the Hindu Thaipusam festival which he usually observes early the year after, "so the timing coincides," shares Susela. Luis Hernandez, head bartender of Seamstress New York has also just joined the initiative in the US, and set up a Facebook group for #90ForIndustry participants to connect with and motivate each other.
"After this, we will all have a better understanding of nutrition, and I'm sure everyone will work on this beyond the 90 days," says Anuman-Rajadhon. "Trust me, when you complete 90 days, it will be the best Christmas gift to yourself ever." And more importantly, his quest for bartender wellness isn't just about surrounding himself with better looking pals either, "I just want to see our friends in the bar industry longer."
Interested to join #90ForIndustry? Join the Facebook group here.
---
To read more stories about bartenders working to find balance in their lives, see our special feature on Wellness for Bartenders.