Publisher Jackey Yoo launches an abridged English language edition of his Korea Best Bar list to reach a wider audience. By Natasha Hong.
Seoul got a pretty fair shake at this year's Asia 50 Best Bars ranking with five bars raking in the honours for the community there. But if you want a more in depth look at the bartending scene in South Korea, look to this year's Korea Best Bars list.
We'll be the first to agree that getting a look into the Korean bar industry can be a bit of a challenge, given our language differences. This is partly the reason why publisher Jackey Yoo has translated a portion of the fourth edition of his annual book into English, after launching the Korean language edition and hosting the list's first awards ceremony at the Four Seasons Seoul in May.
"Our main purpose is to spread news about bars in Korea," says Yoo. "We also want to develop the scene and make some noise for the bar scene here. In Korea, the bar industry is very small, and is usually associated with western culture – this book hopes to spread the word about and expand our industry and culture."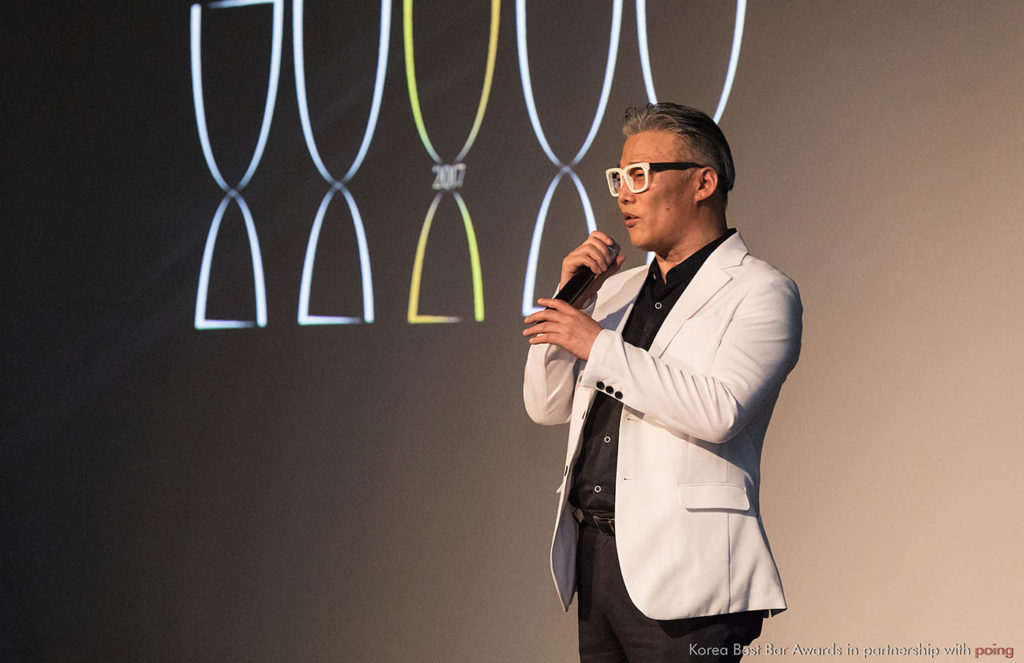 Unlike other honours, Korea Best Bars isn't fully ranked. The selection process gathered 150 Korea-based bartenders, media professionals, importers and retailers, and influencers, to vote for their five favourite bars in weighted order. This year's process also included ten international bar professionals familiar with the Korean scene – Nico de Soto, Manabu Otake, Micaela Piccolo, Simone Caporale, Antonio Lai, Yukiko Watanabe, Chris Lowder, Theo Watt, Paul Gabie and Phil Bayly – to vote for their five favourite bars. Each judge was also asked to consider five criteria: service, diversity or specialisation of their spirit or cocktail menu, quality of cocktails, the bar's atmosphere and monetary value of the overall experience. A further 680 consumers also filled in a public survey to weigh in with their favourites – but Yoo explains that these votes eventually accounted for 20 per cent of the final bar score.
Gallery with ID 8 doesn't exist.
The book names the top bar, the best ten bars (not in order), top-ranked venues in categories like Best Hotel Bar and Best Single Malt Bar, top bars in cities like Busan, and an alphabetical list of this year's top 50 bars in South Korea. The English edition features this year's top ten, with write-ups for Alice, Miners, Le Chamber, Charles H, Soko, Vault 82, The Mixology, Old Fashioned, White Bar and d.still. The PDF also includes a profile on Terry Kim Yong Joo from Alice, this year's Best Bartender, lauded for his efforts at growing Korea's international connections, as well as a list of this year's 50 best bars.
To download an English language version of this year's Korea Best Bars, click this link.